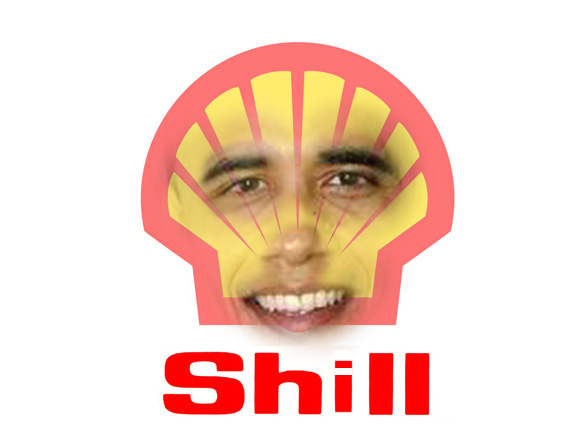 Here's a new campaign image for the White House.  The Obama Campaign today exposed for it's becoming a branch of the oil industry. The first Arctic drilling ever.  The Inuit know what's coming. Obama doesn't or could care less. This TIMES piece tells it:
http://www.nytimes.com/2012/05/24/science/earth/shell-arctic-ocean-drilling-stands-to-open-new-oil-frontier.html?_r=1&hp
We can make it without the oil. In fact we can only make it without the oil.
Shill Baby Shill.