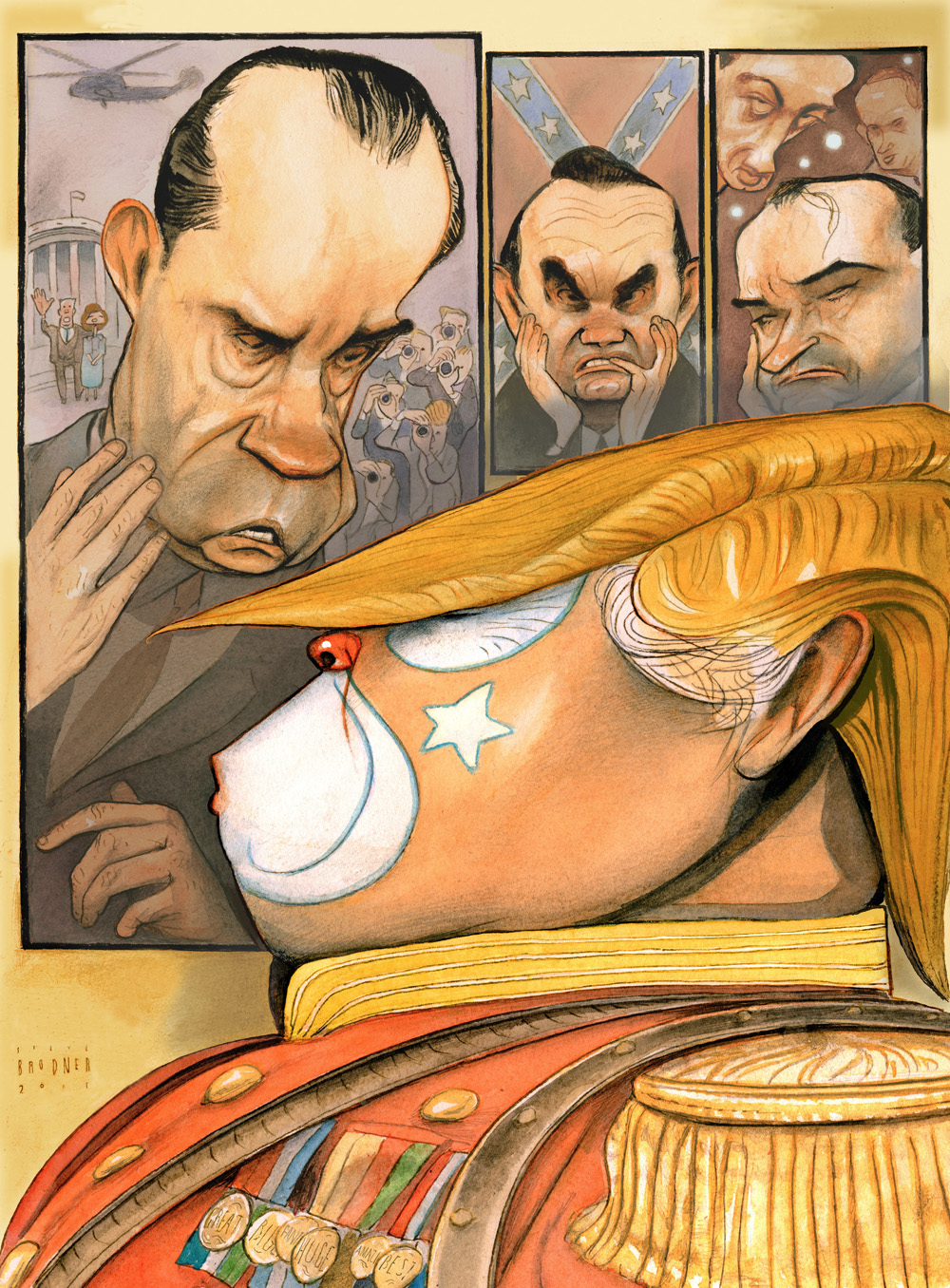 In the new Vanity Fair: for an incisive story by Garry Wills, one of my favorite writers. Who is Trump like? My solution: the #Murderclown is like nobody. Nixon, Wallace, McCarthy shocked to their socks (Cohn not so much.)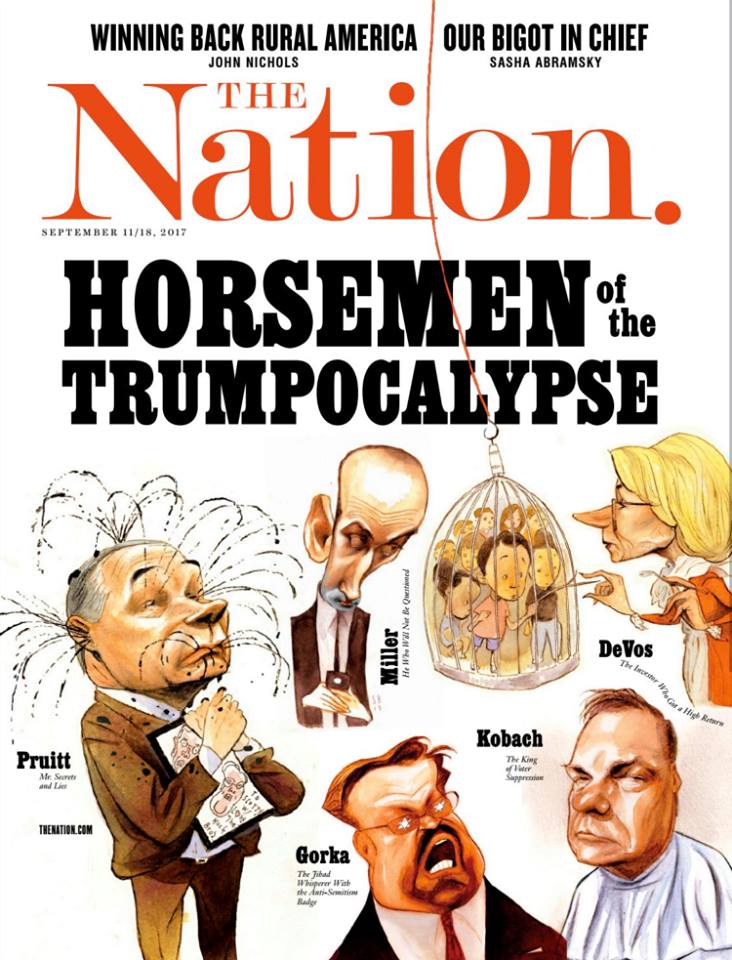 My latest cover for The Nation. Deplorables galore.

Here is the result of a few weeks living in AlecBaldwinWorld. I was asked by Viacom to decorate the Apollo Theater for a star-studded tribute to Baldwin to be broadcast on Spike TV. Here they all are: three murals, stitched together, scenes from his career going back to the 1970's. Each was 8′ high and some as long as 16′. A very long month. With a final grateful note from Alec, who is now the proud (?) owner of one of these. Thanks to him, the crew and Keith Raywood, my designer for the project. And thanks to Peter Cury of the Hollywood Reporter for the sweet write up.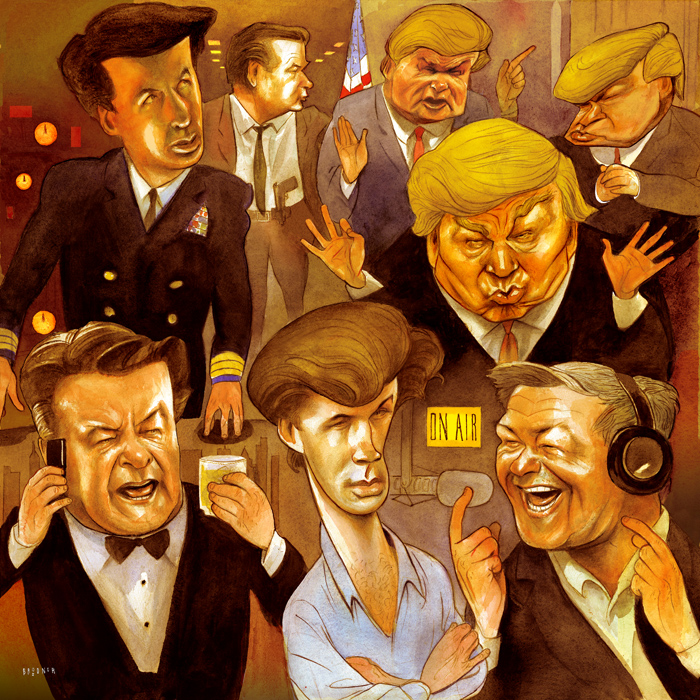 Center Stage Mural. Clockwise: Hunt for Red October, The Departed, Trumps, Radio, Knott's Landing, 30 Rock.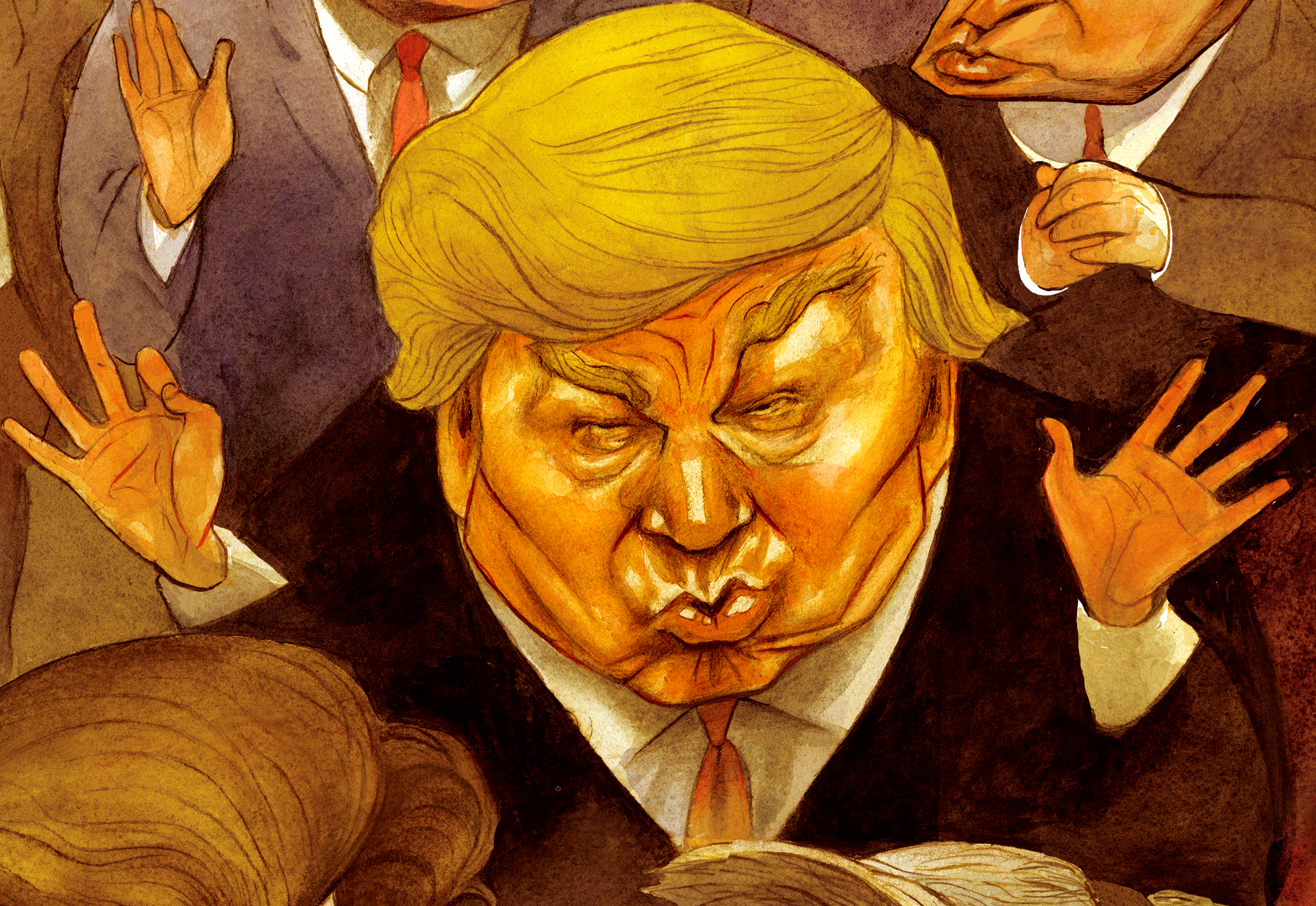 Drumpf.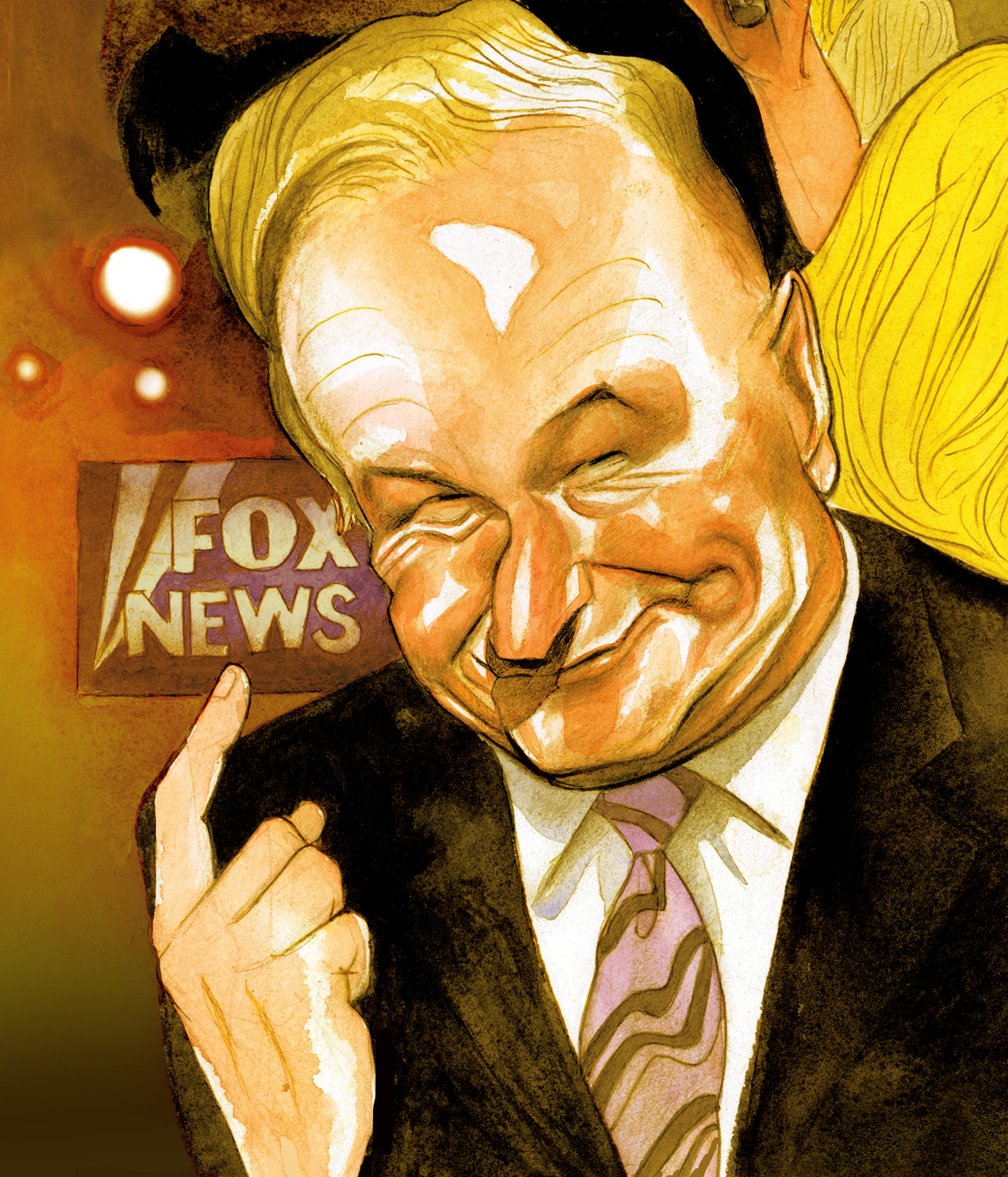 O'Reilly.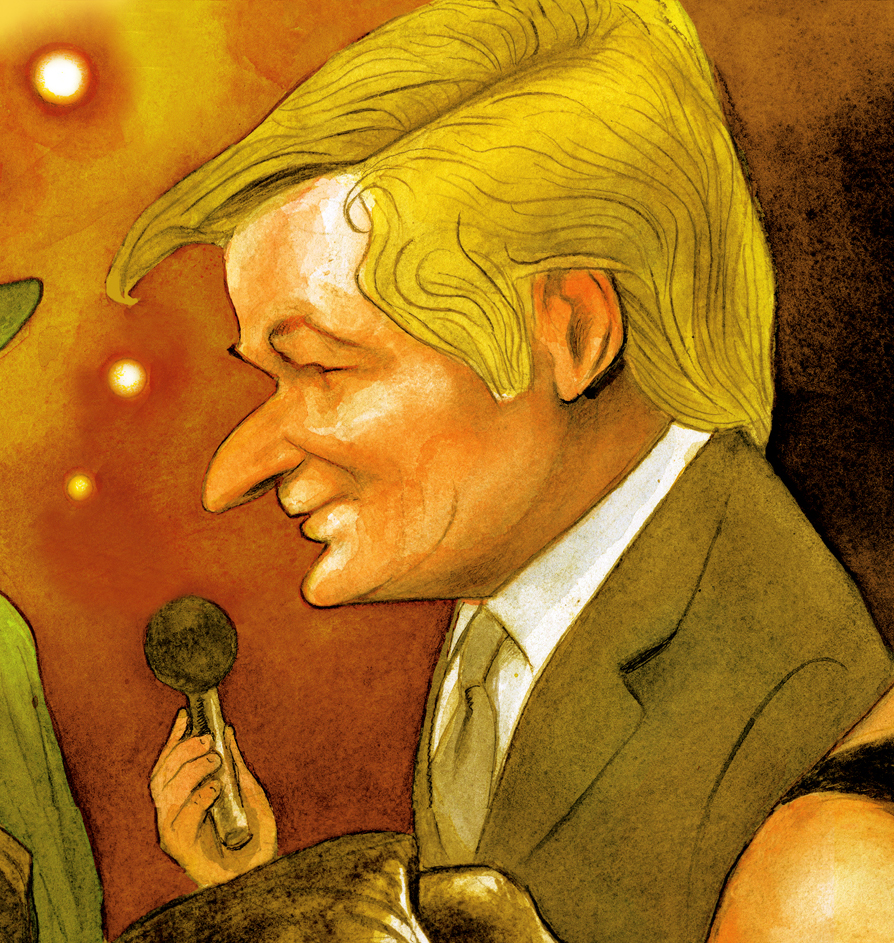 Tony Bennett.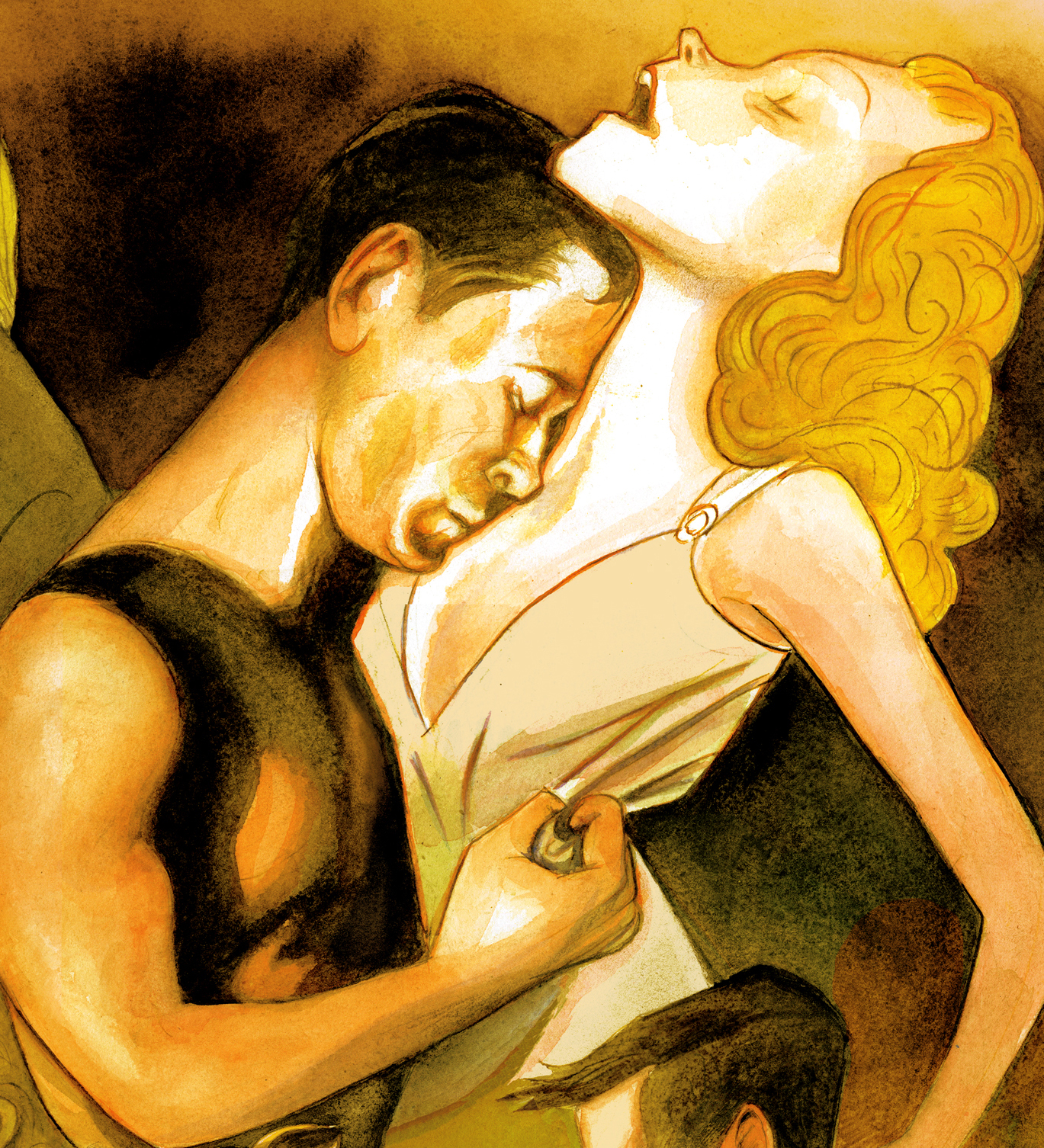 Streetcar Named Desire.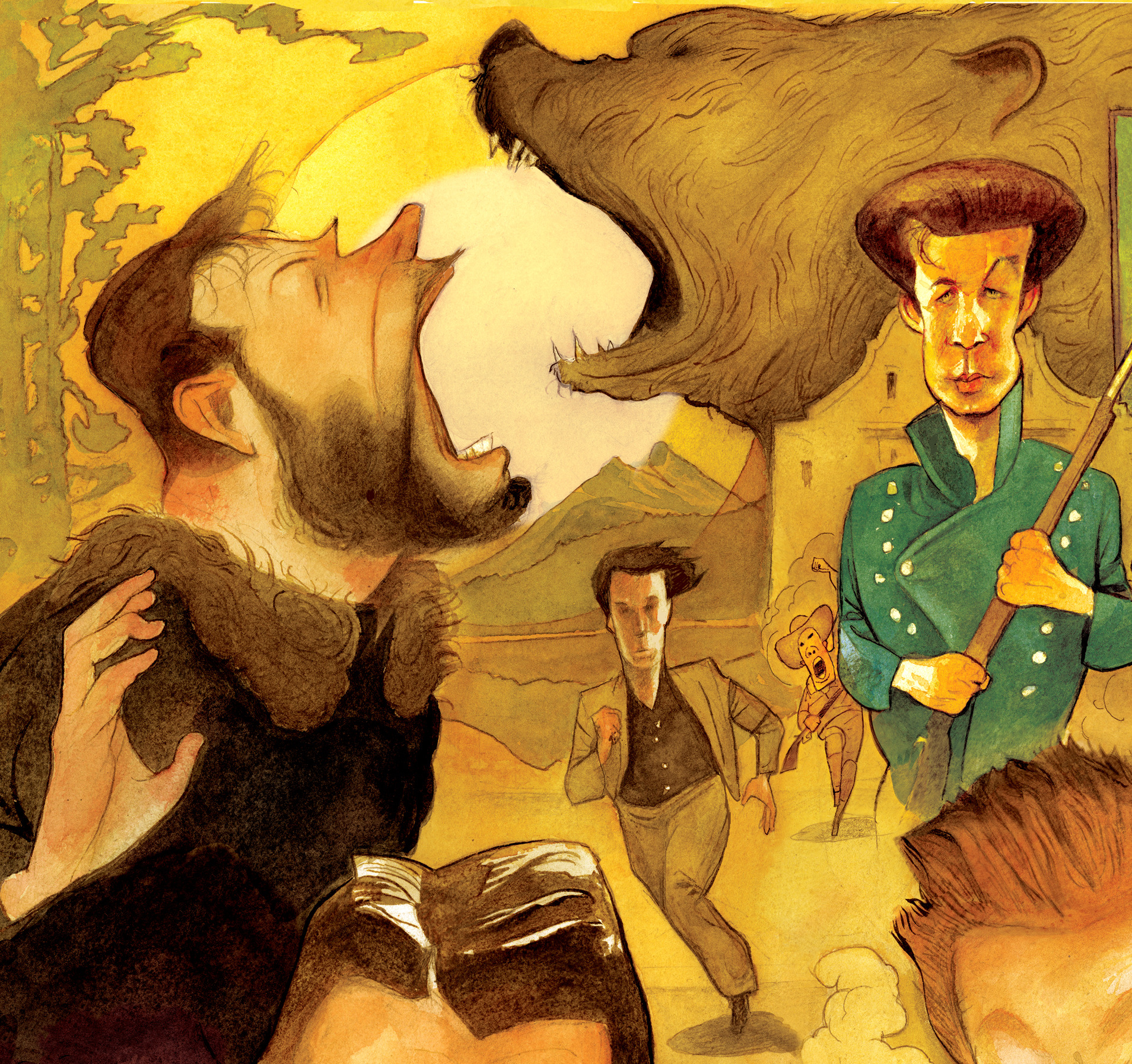 The Edge, The Getaway, The Alamo.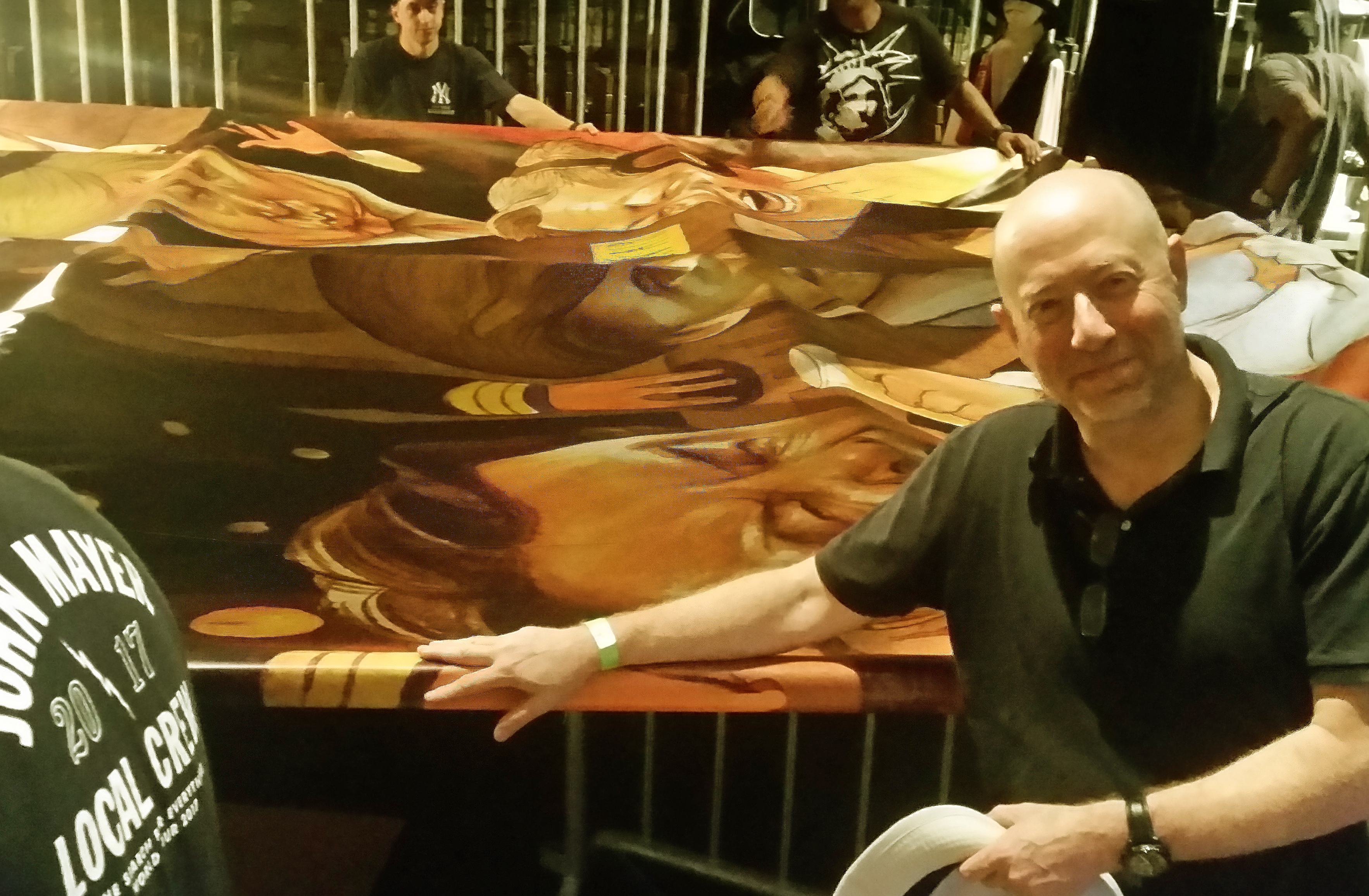 These were watercolors reaching about 40″ in length, but blown up onto vinyl. For once, Trump's hands are YUUUUUGE!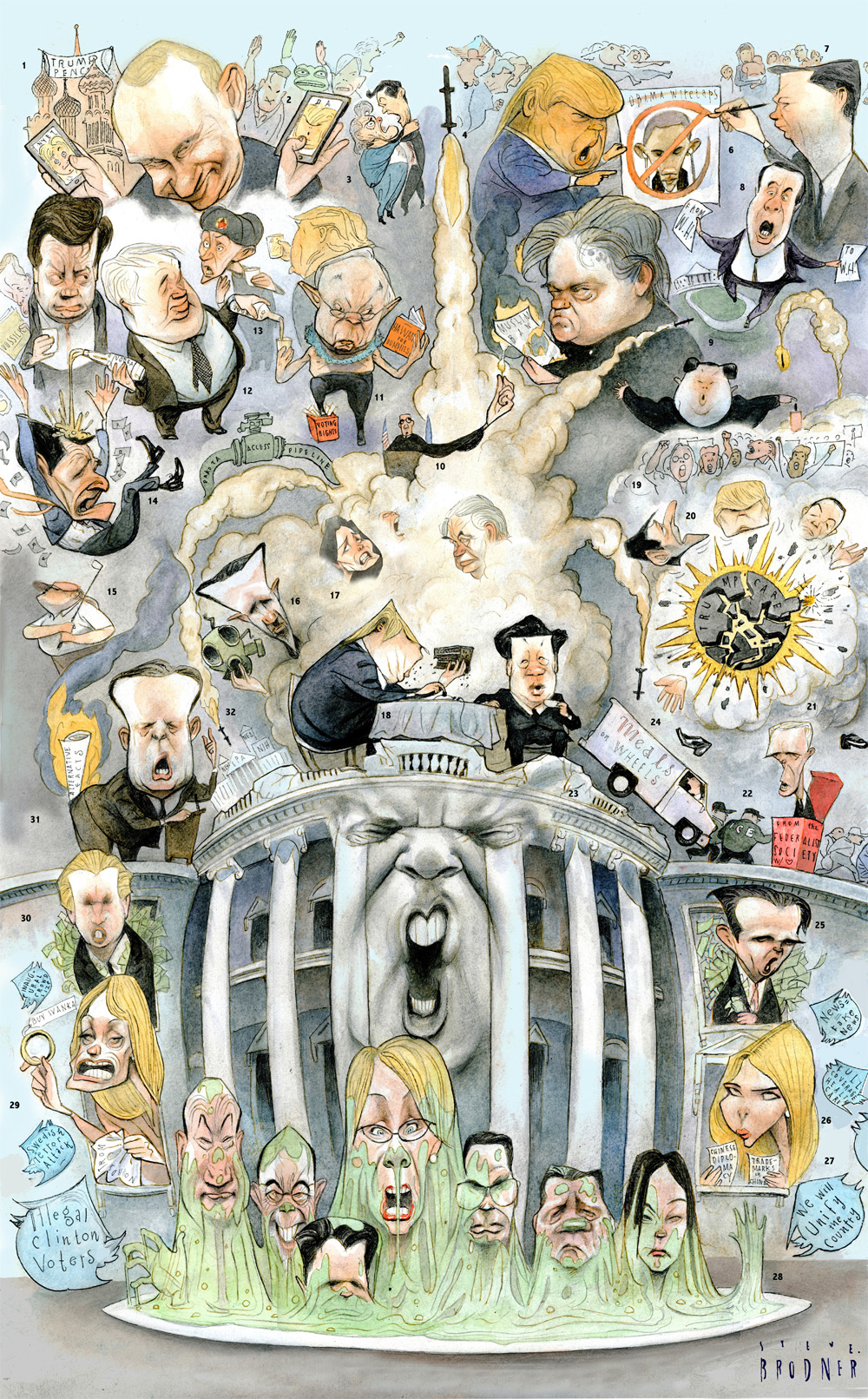 This image for The Washington Post marks Trump's 100 Days in office.
Great thanks to Adam Kushner, editor and Chris Ruken, designer for making this happen.
Prints are now available HERE.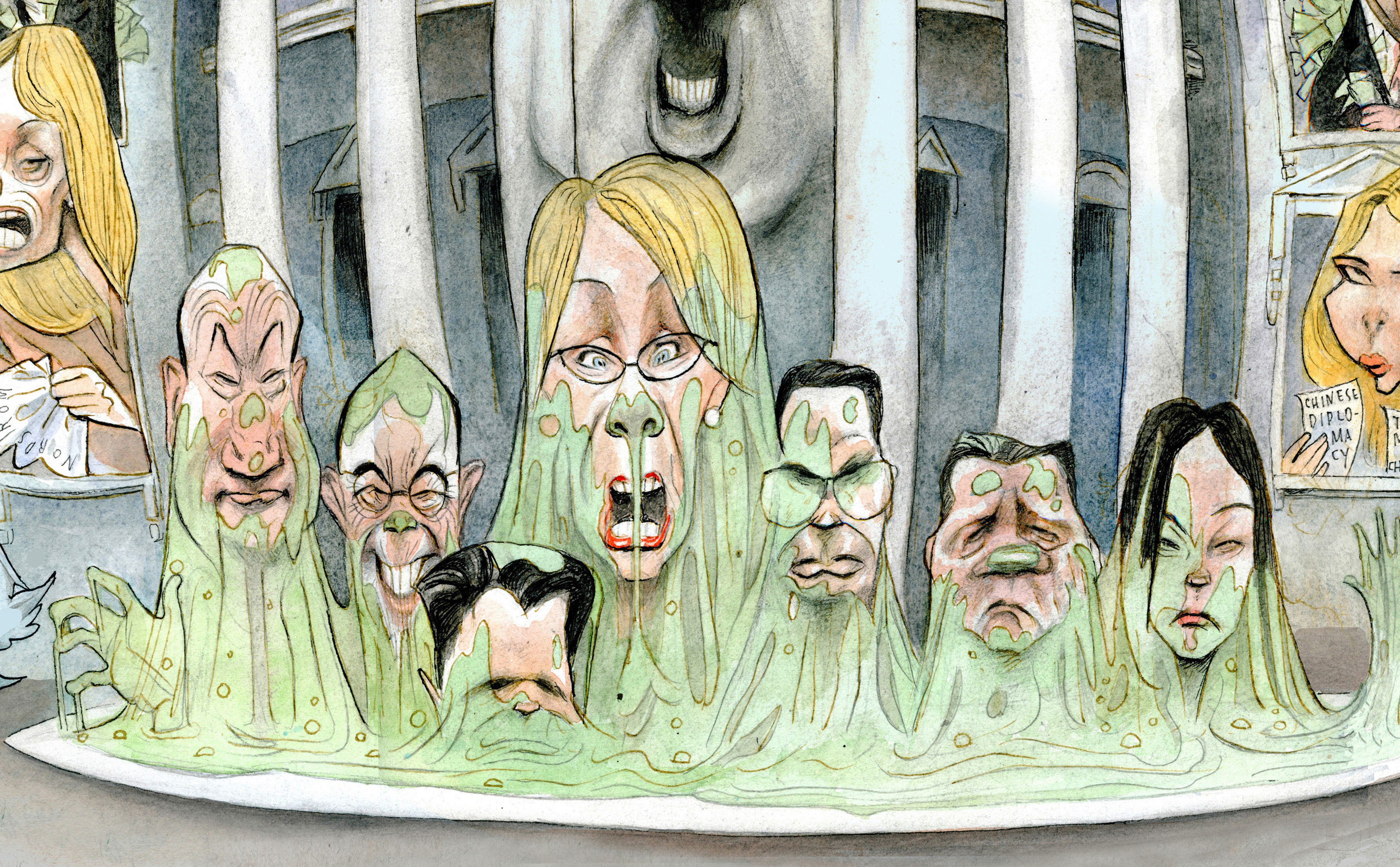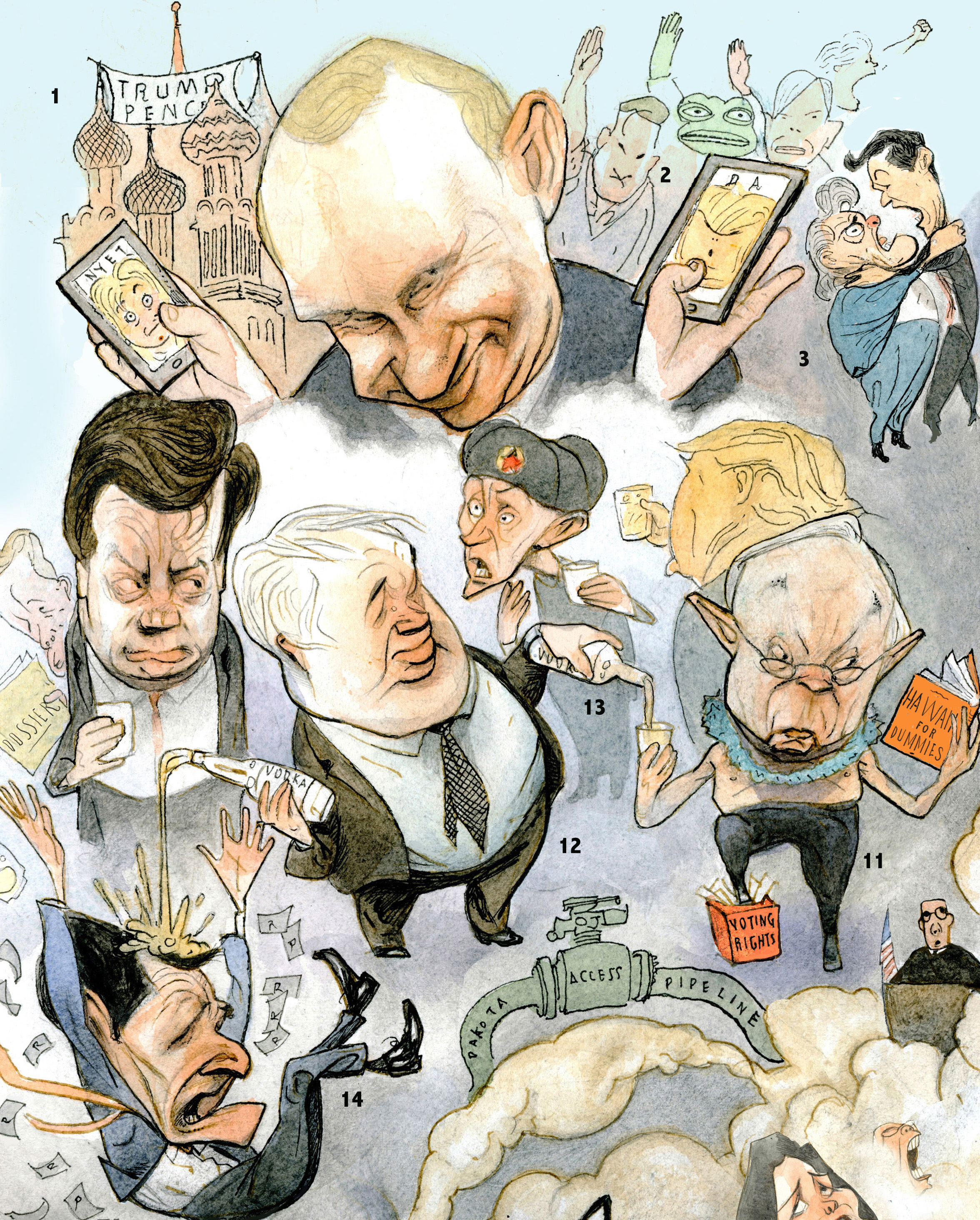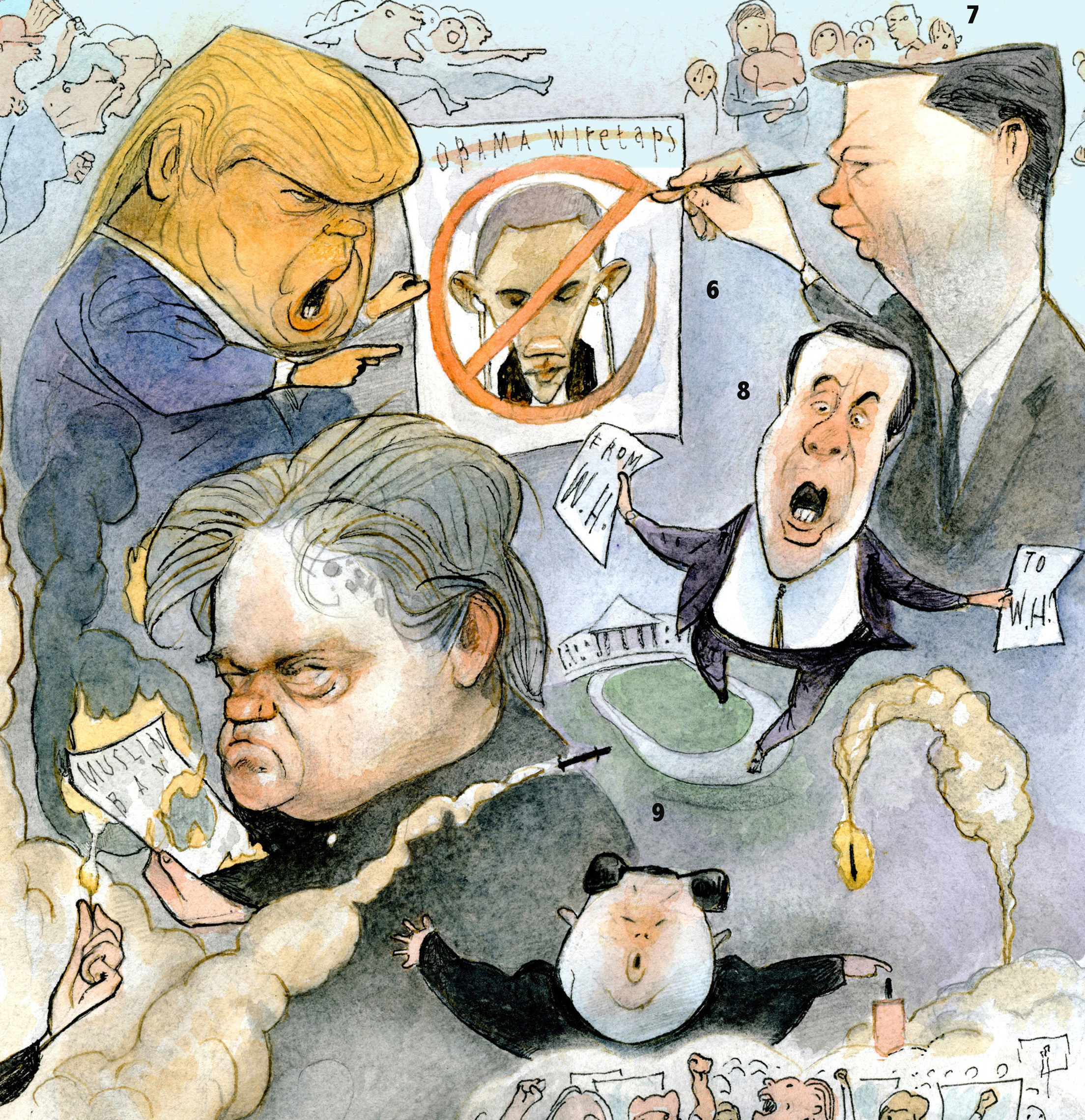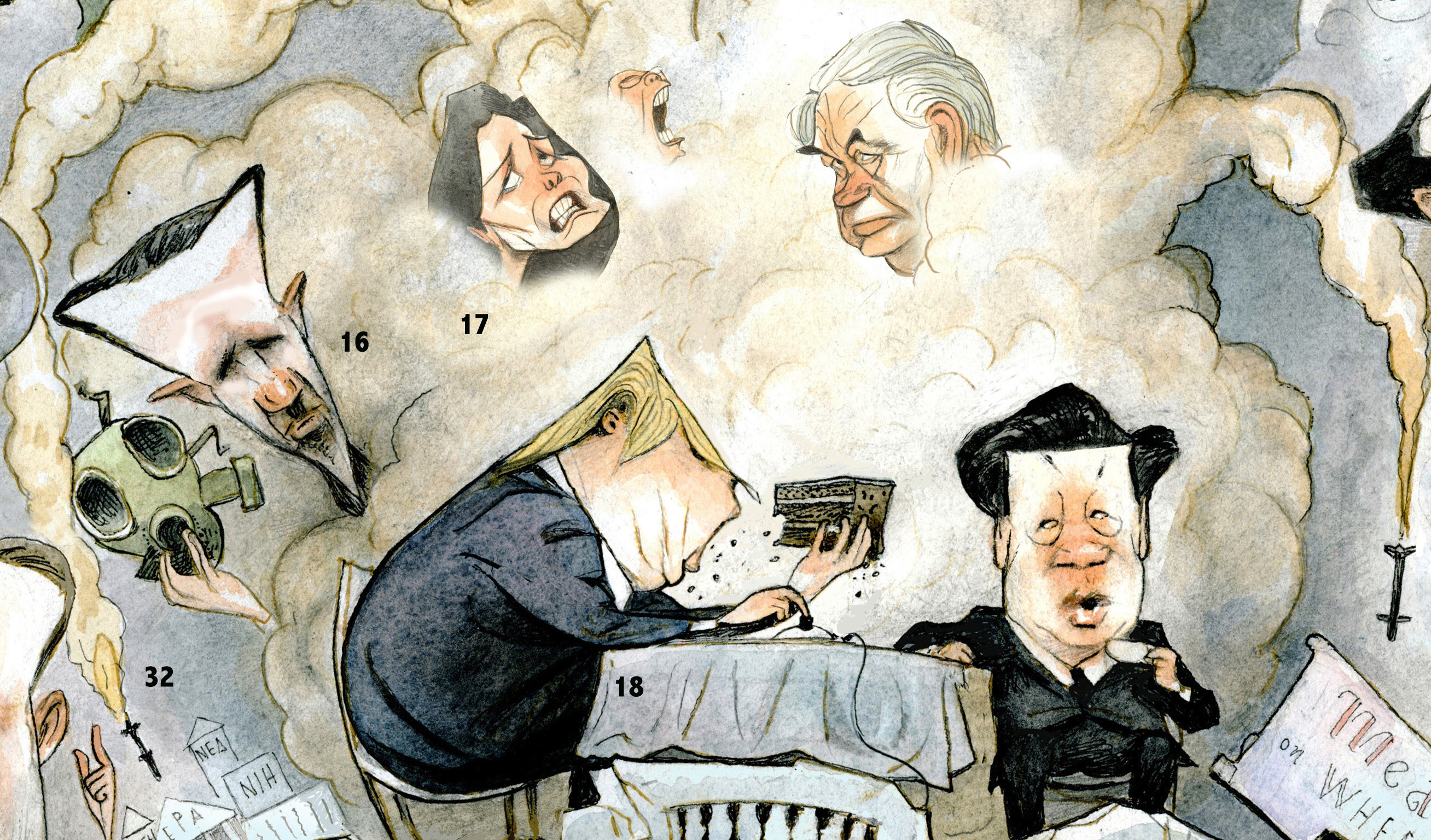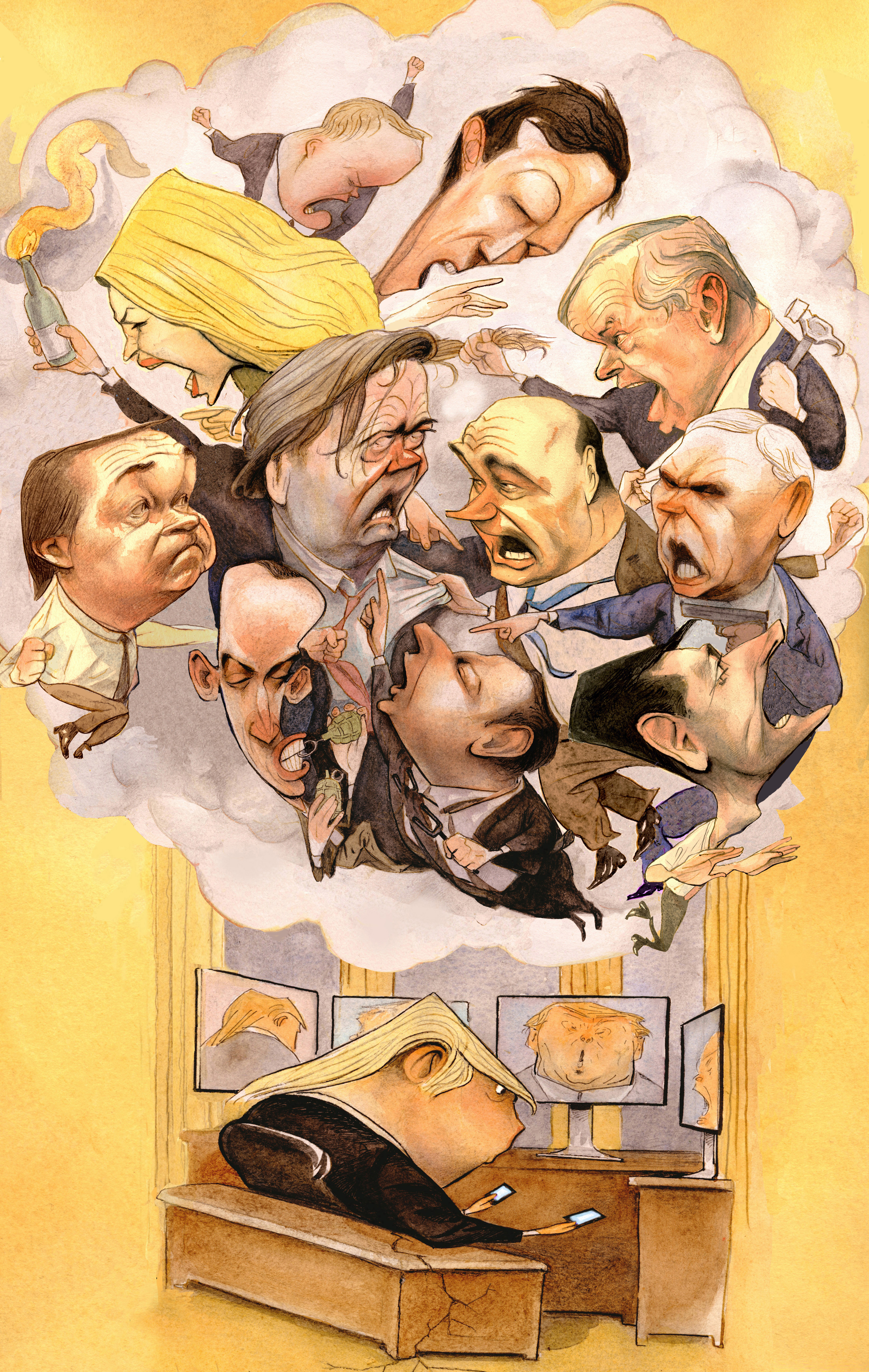 THE WHITE HOUSE CIVIL WARS.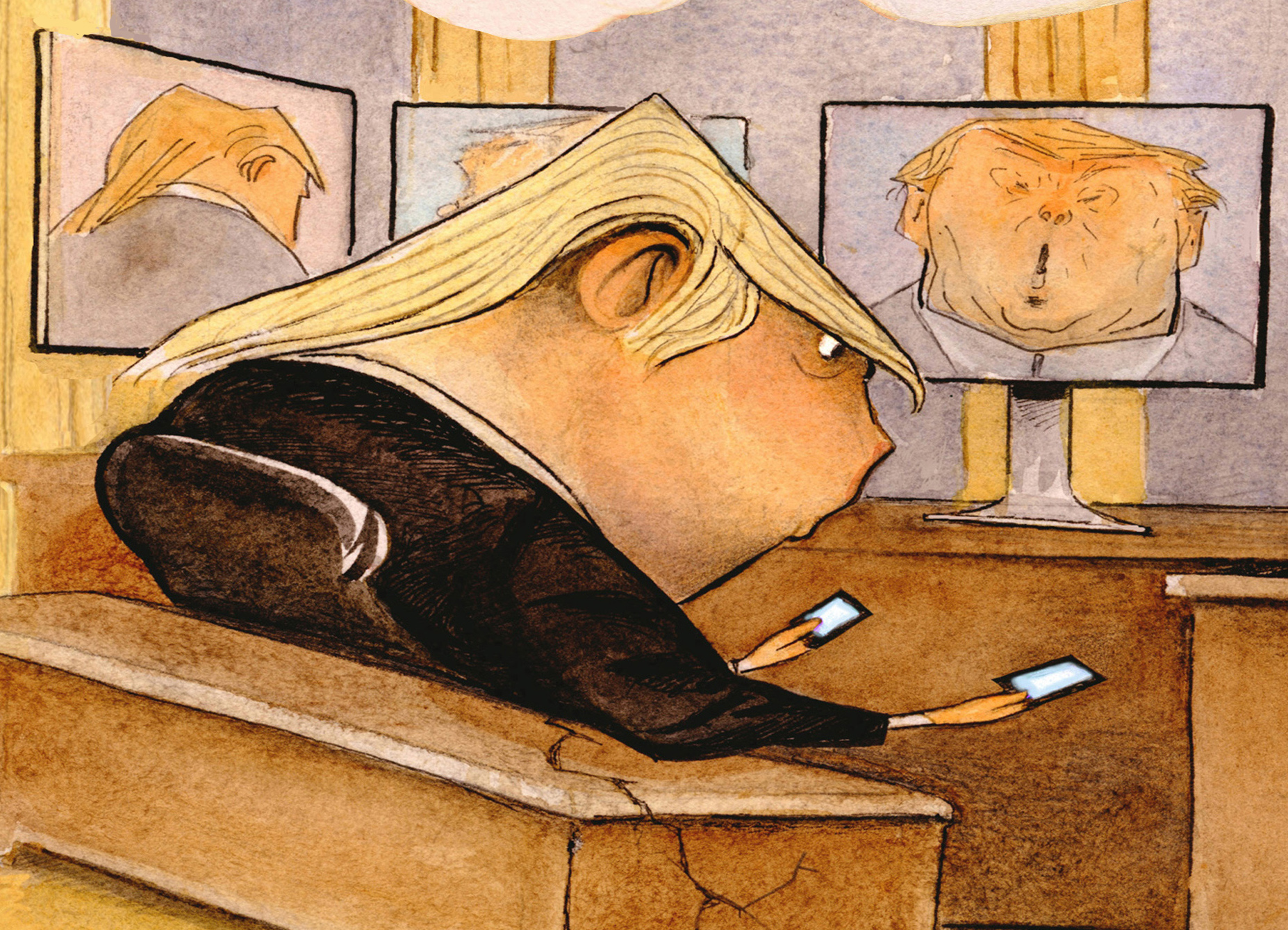 DJT.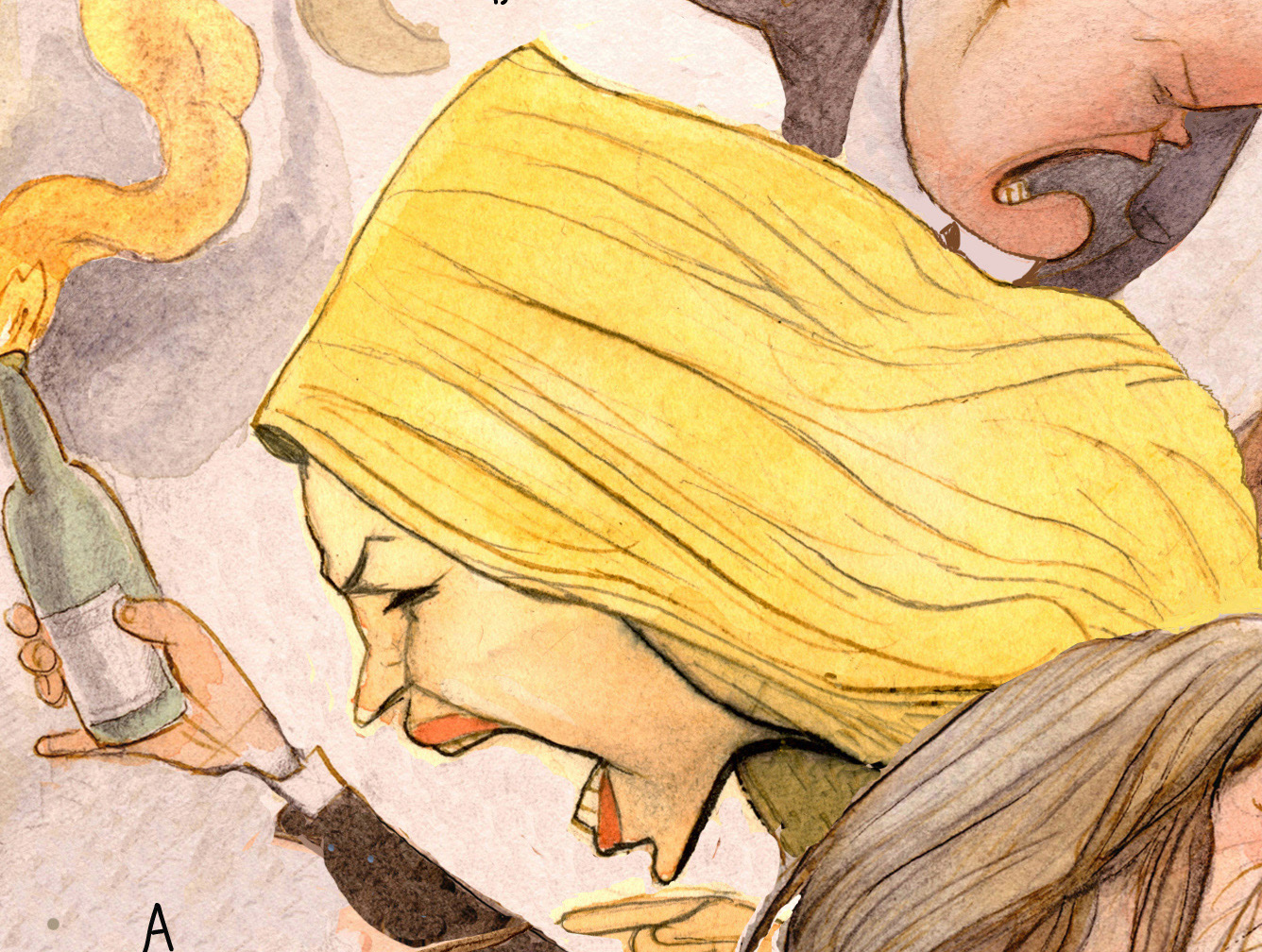 Ivanka.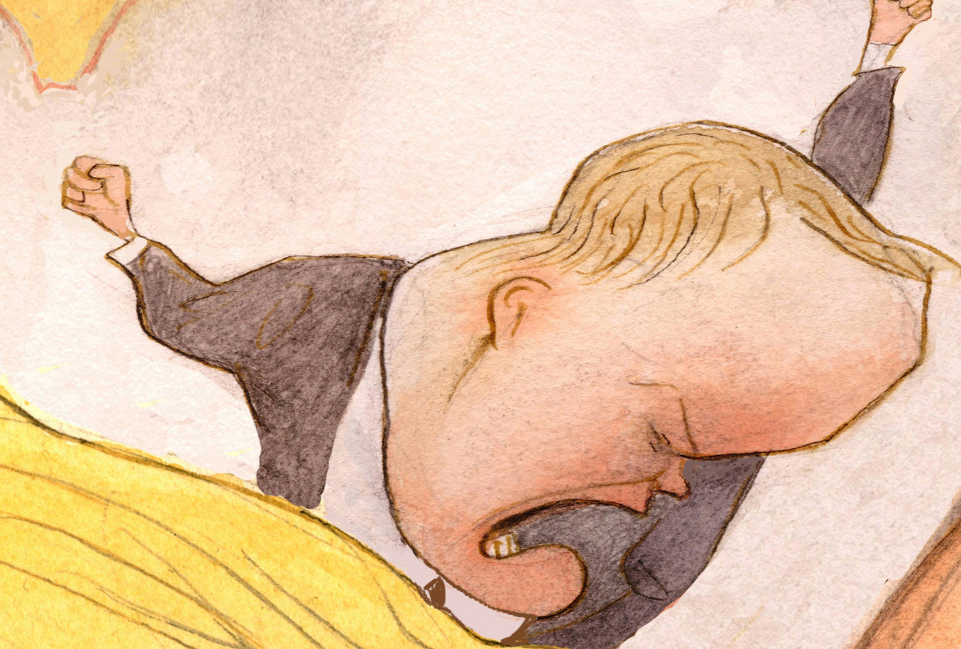 Spicer.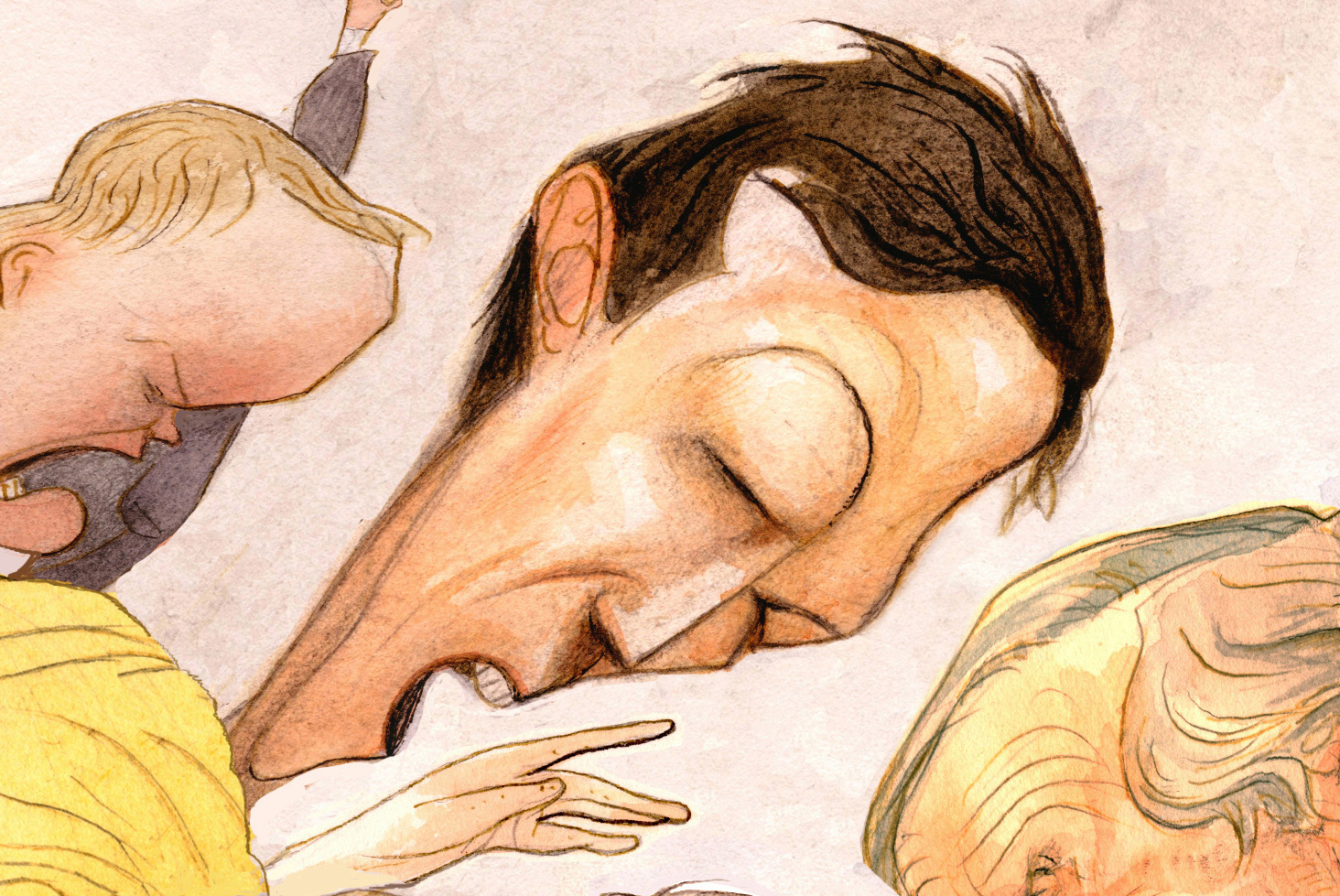 Kush.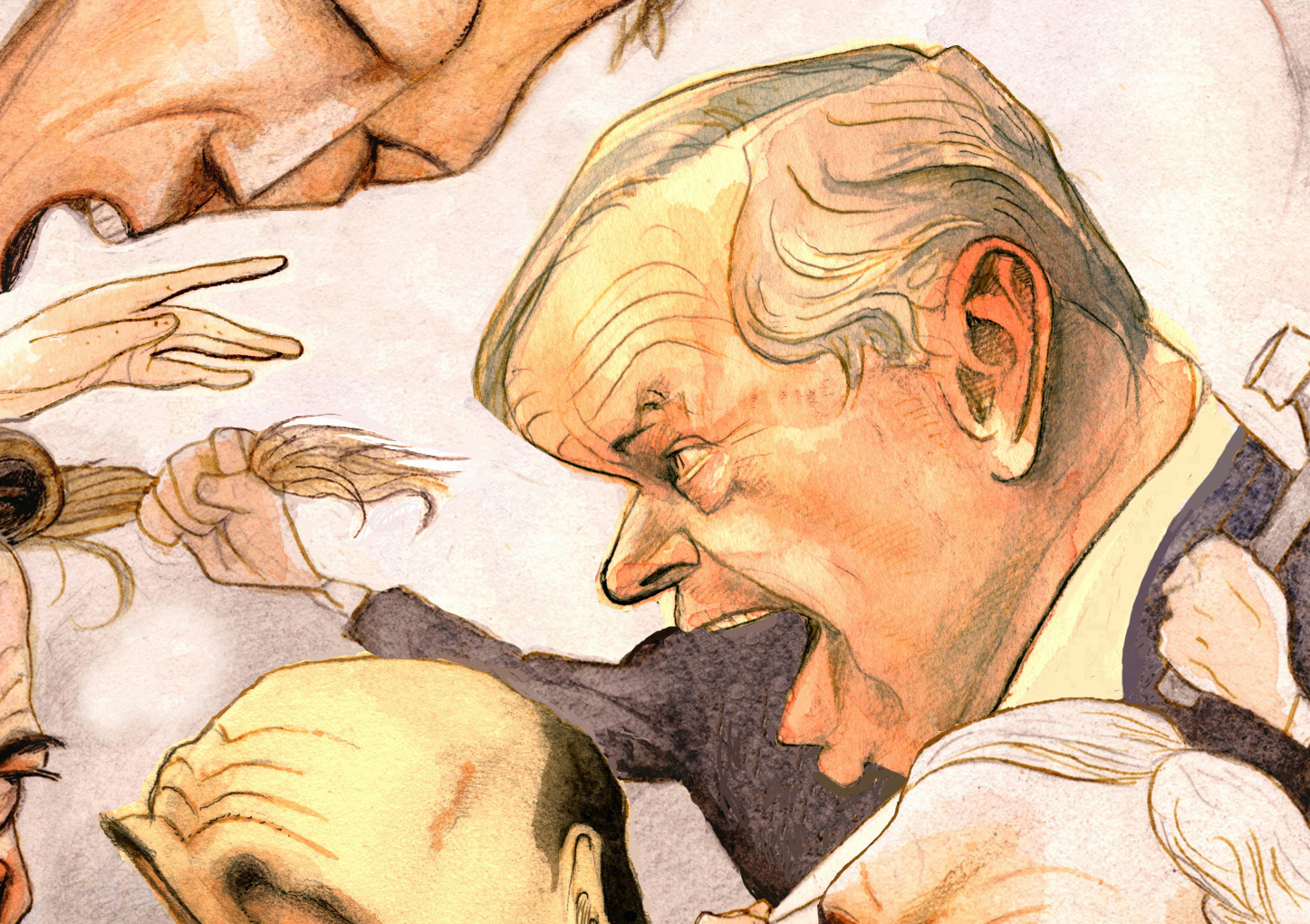 Mark Meadows (Freedom Caucus.)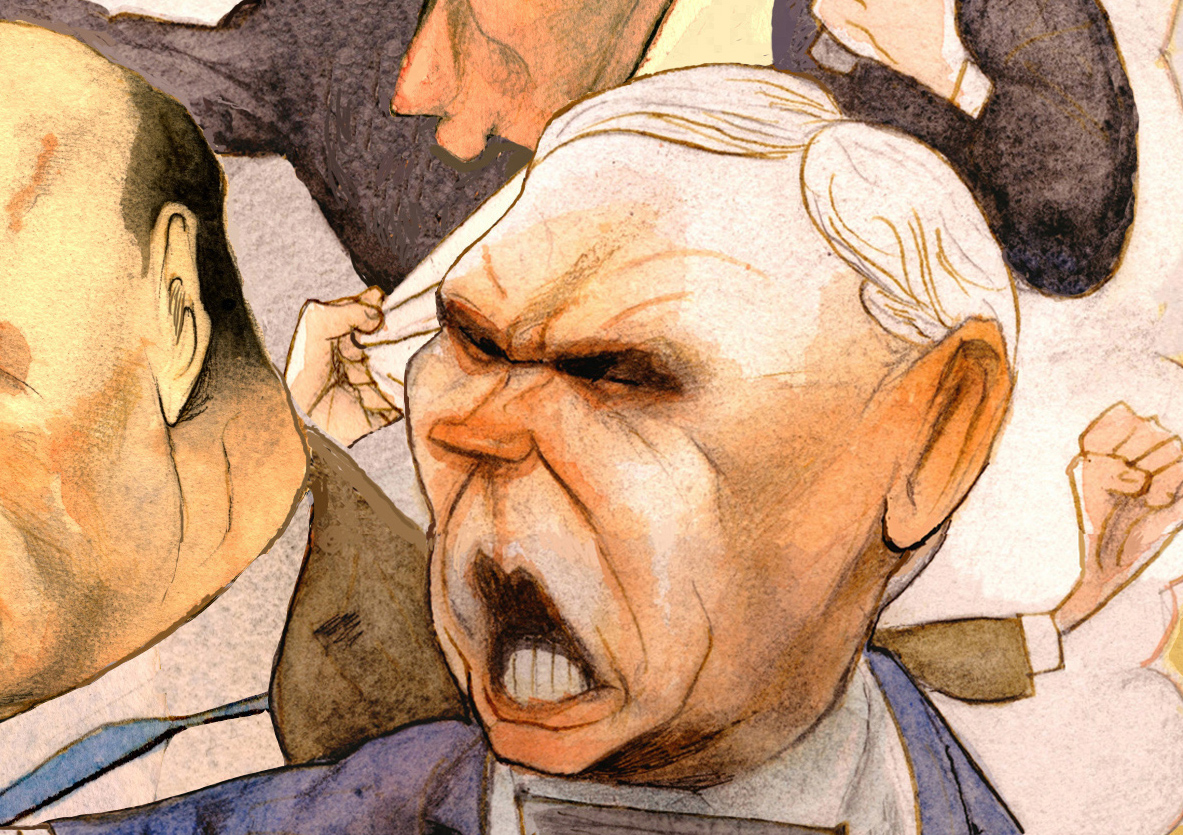 Pence.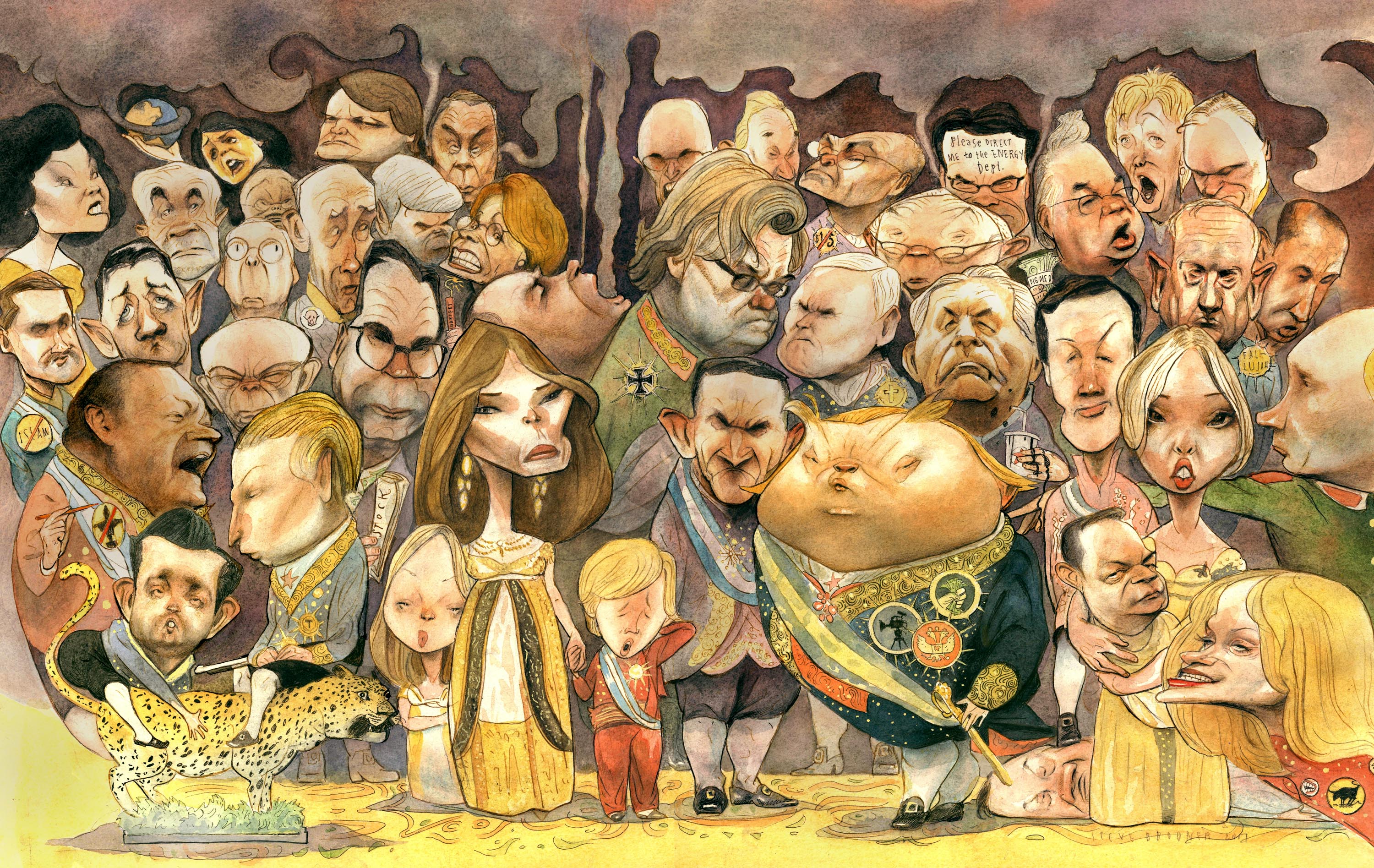 THE COURT OF KING DONALD I
(This image available as a Giclee print: https://society6.com/stevebrodner)
I was working on a big Hillary Inauguration piece for the LA Times in October and got pretty far with it. The idea was to have all the important characters in Washington and media at the ceremony all smeared with orange slime.
Then, well, you know.
I needed, as we all did, time to figure out what had just happened. Gradually the replacement became clearer: President Pumpkin was, as a tin pot autocrat, to himself and his followers, a kind of king. Then I thought of Goya's magnificent portrait of King Charles IV of Spain, where he mercilessly caricatured them (and they loved it, BTW.) Charles is a nothing, an empty vessel. You can make this case for Trump. He sells whatever the "mark" is buying. The family of Cankerous Cumquat is roughly the same size. The gilt-edged lifestyle, also a good fit. So I began.
Here's the final, details and process shots. It is darned good to be an illustrator when your deepest feelings can find a form. I marched around DC with a lot of you yesterday. Both things gave me the same feeling. That we are at the beginning of a movement of great power. Let us hope.
It took a couple of weeks to finish with the absolutely wonderful support of Susan Brenneman and Wesley Bausmith at the Times.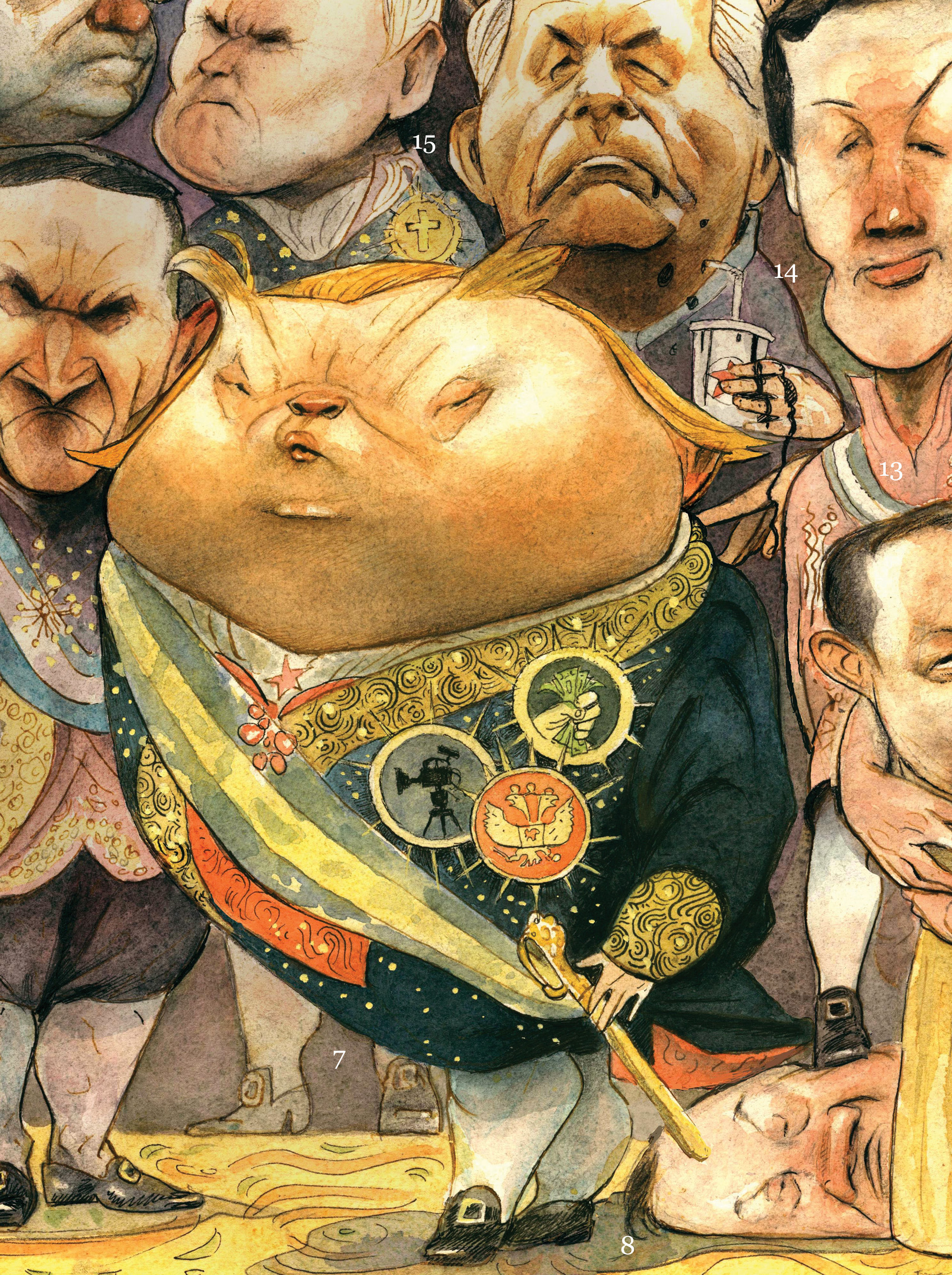 CHEETO MUSSOLINI HIMSELF.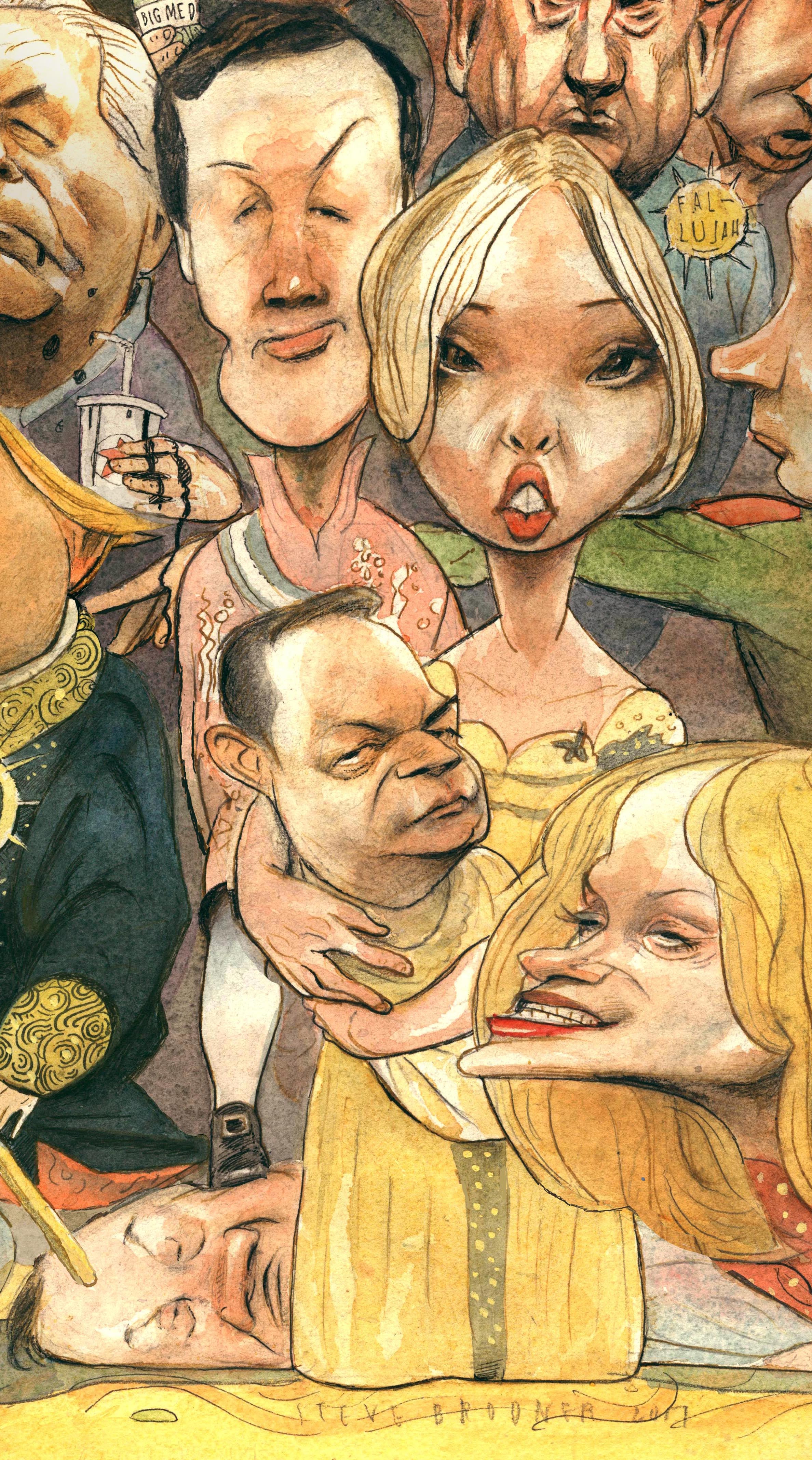 Kushners, Priebus, Christie, Conway.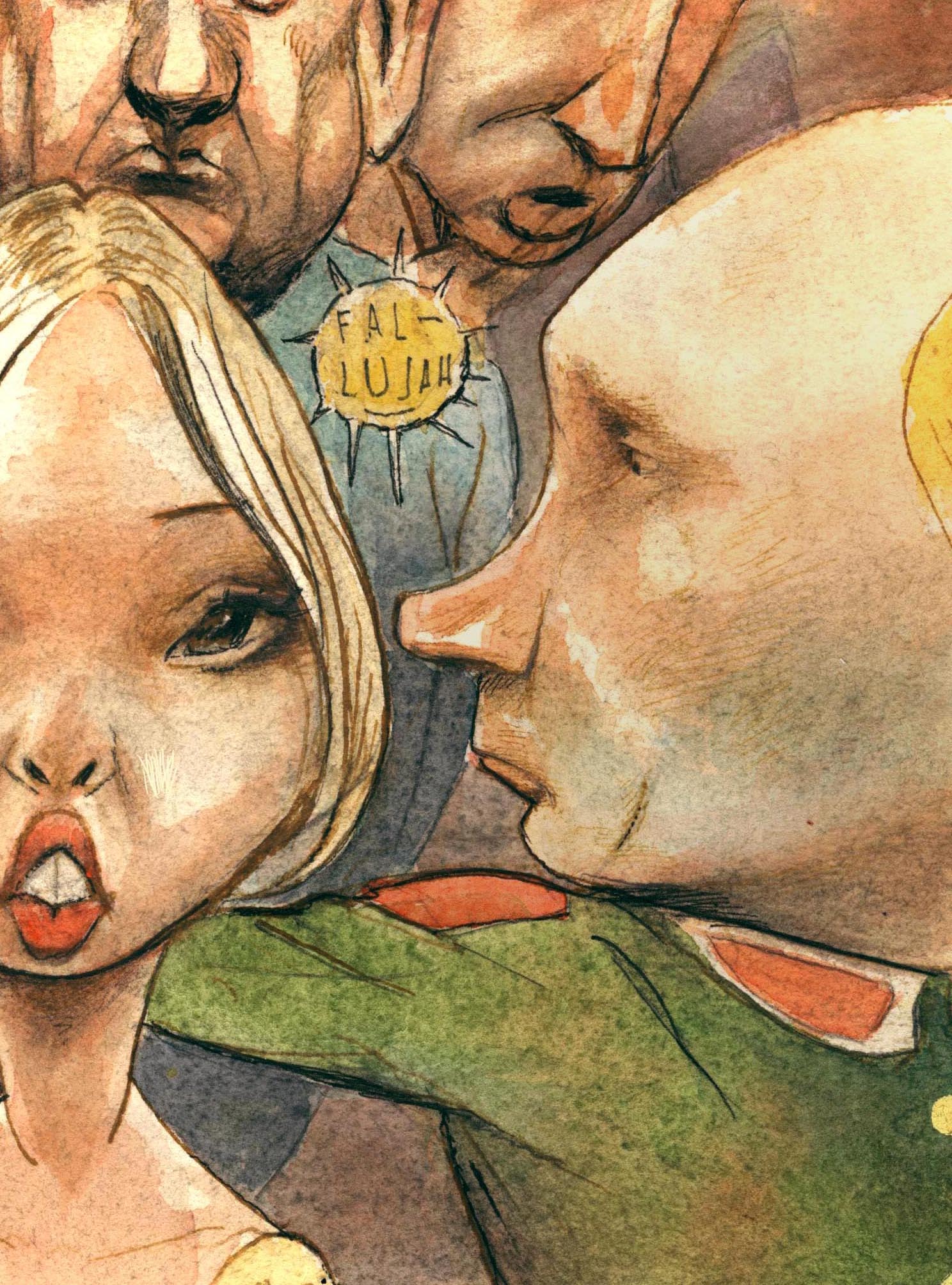 Ivanka, Putin.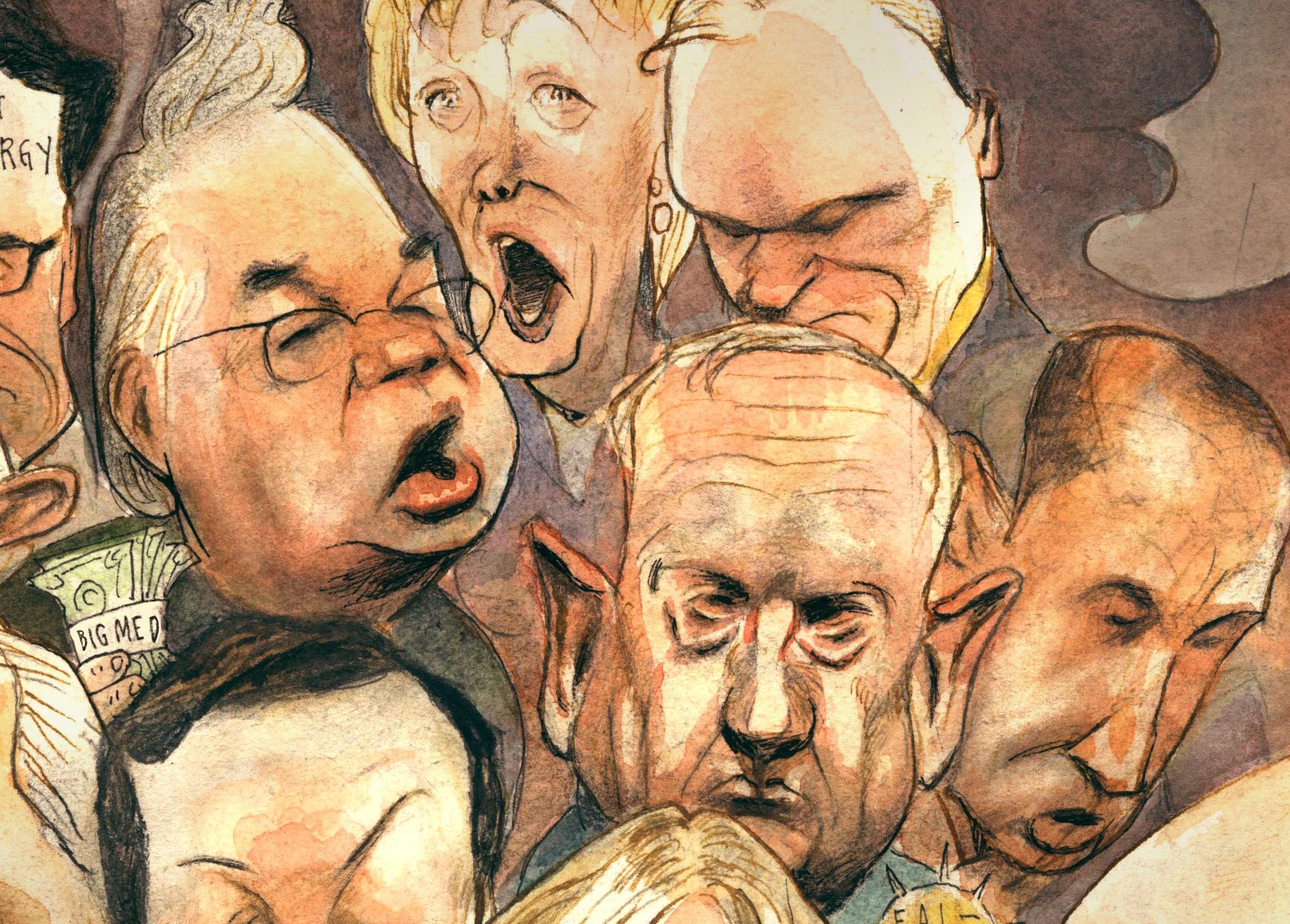 Price, Mattis & Co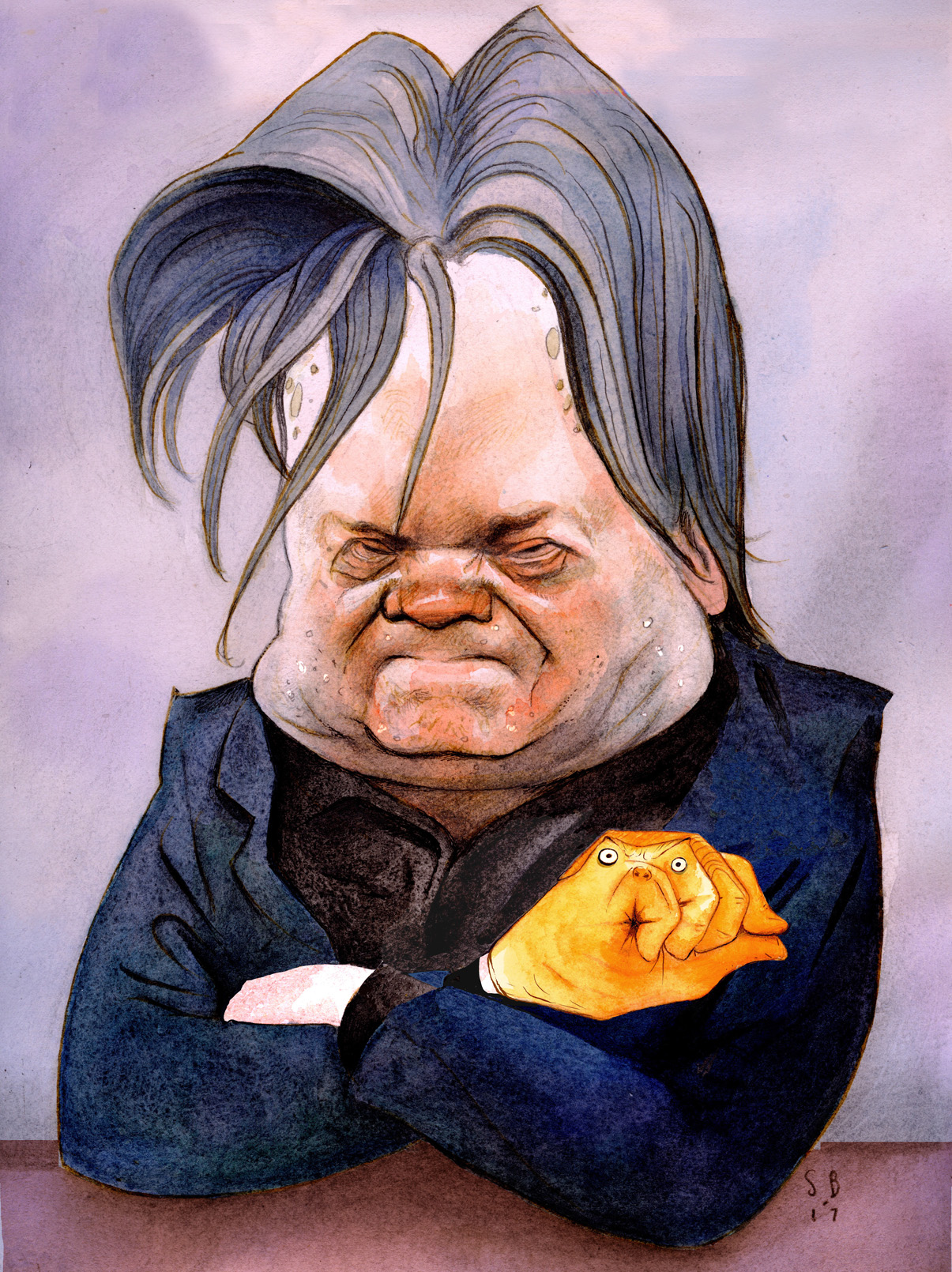 Stephen Bannon, The American Bystander.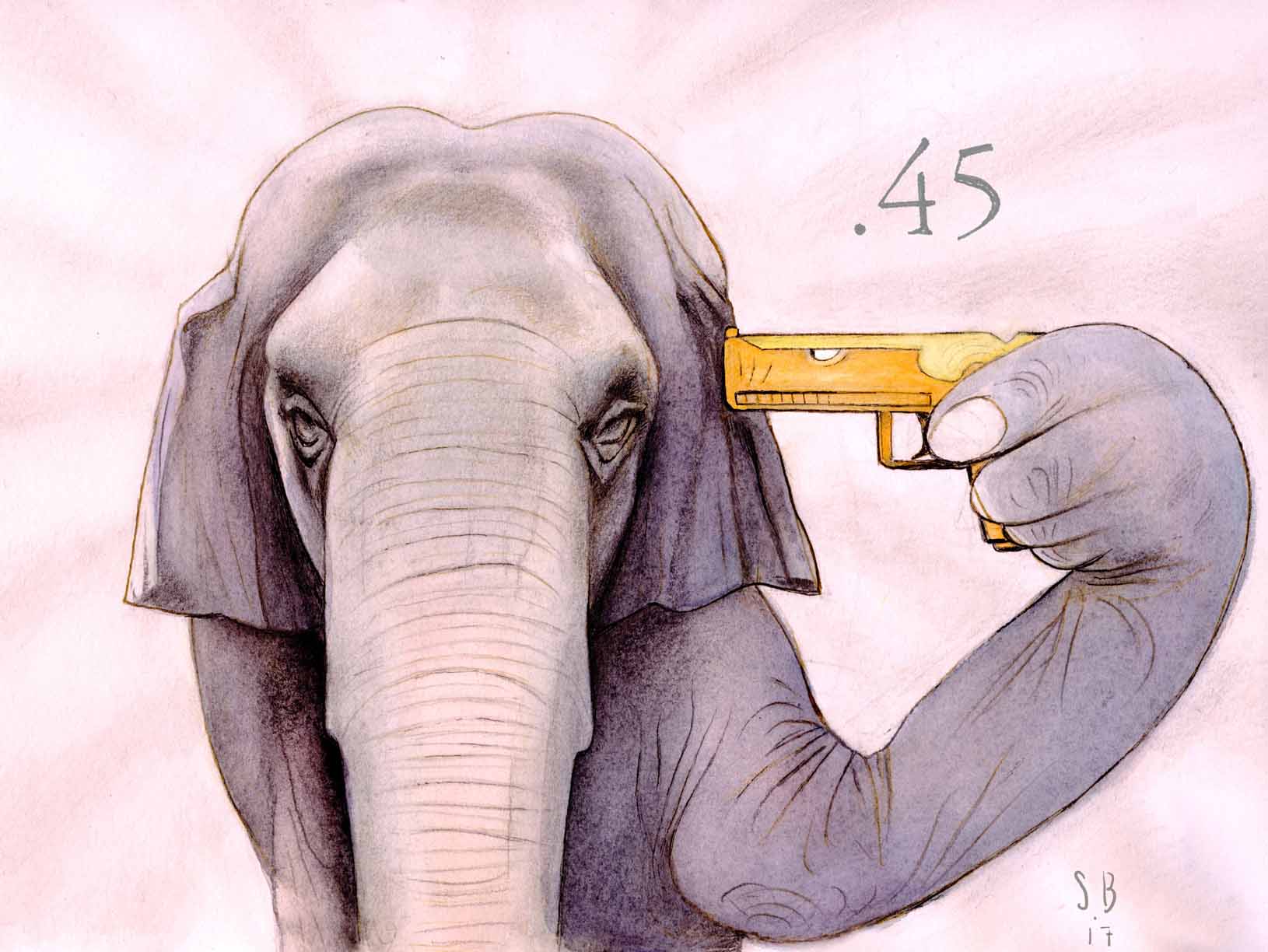 American Journal.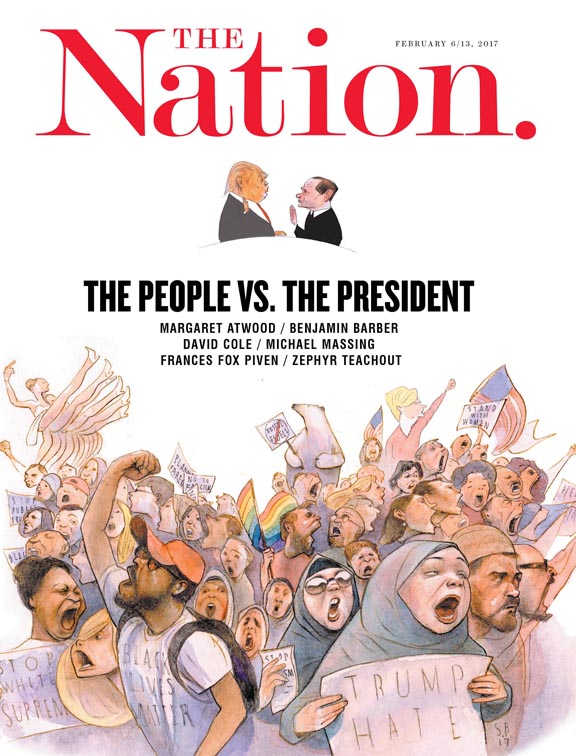 The Resistance.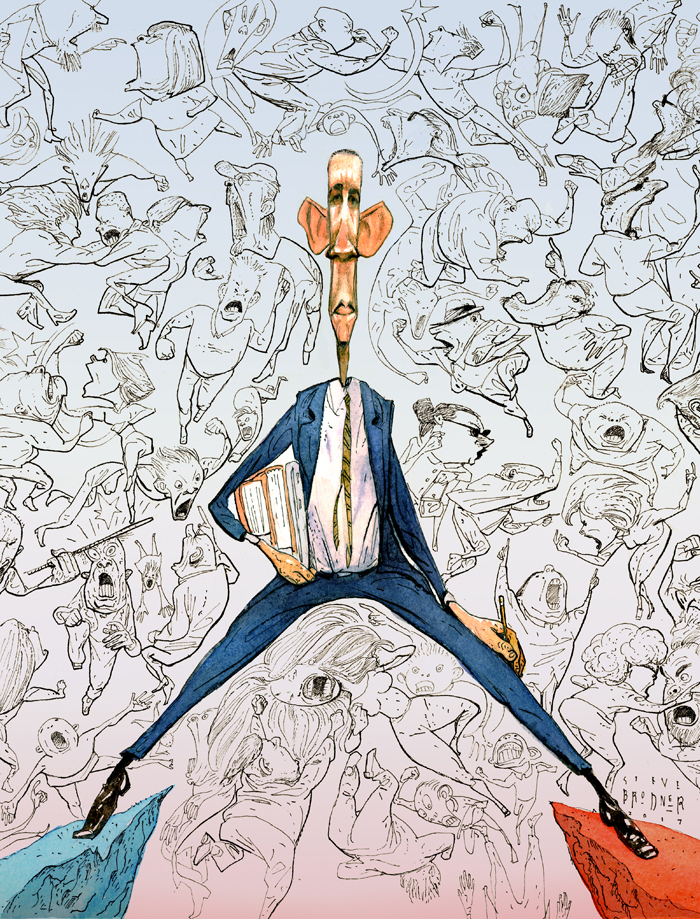 The Legacy of Obama.
The Nation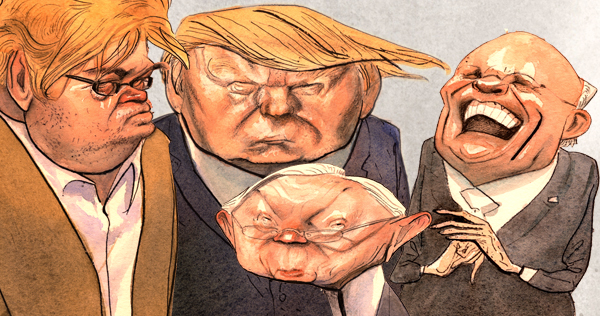 The Trump Gang
The Nation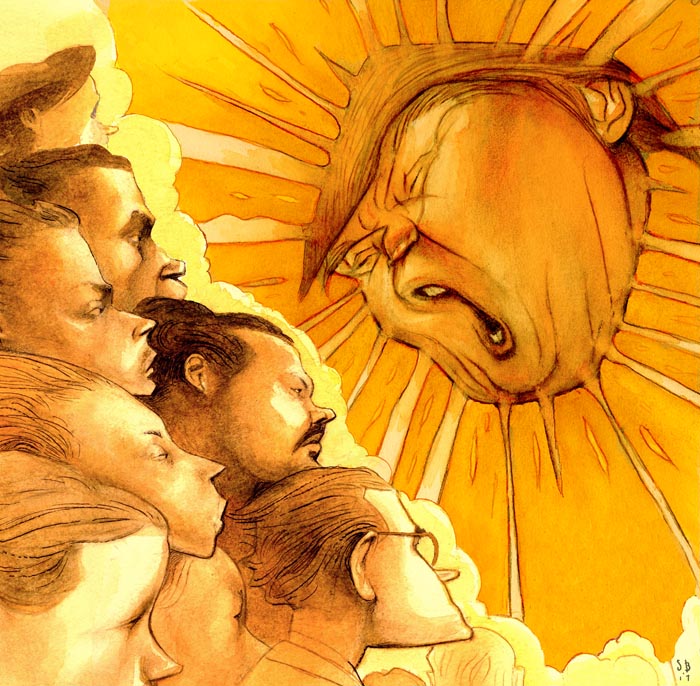 Resisting Trump
Harper's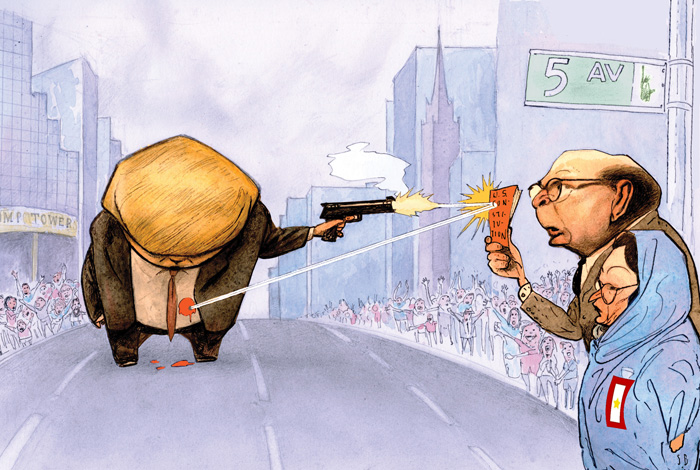 Trump and the Khans. The Nation.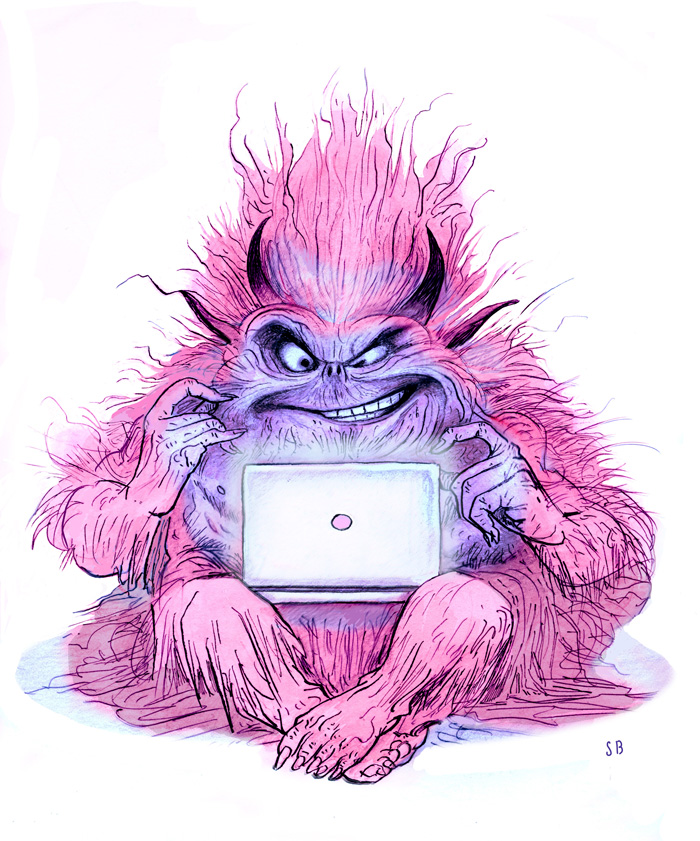 A Troll. For Time Magazine. Click here for 2016 published work: [Read more…]