Great thanks to Matthew Fishbane, Bari Weiss and Alana Newhouse of Tablet.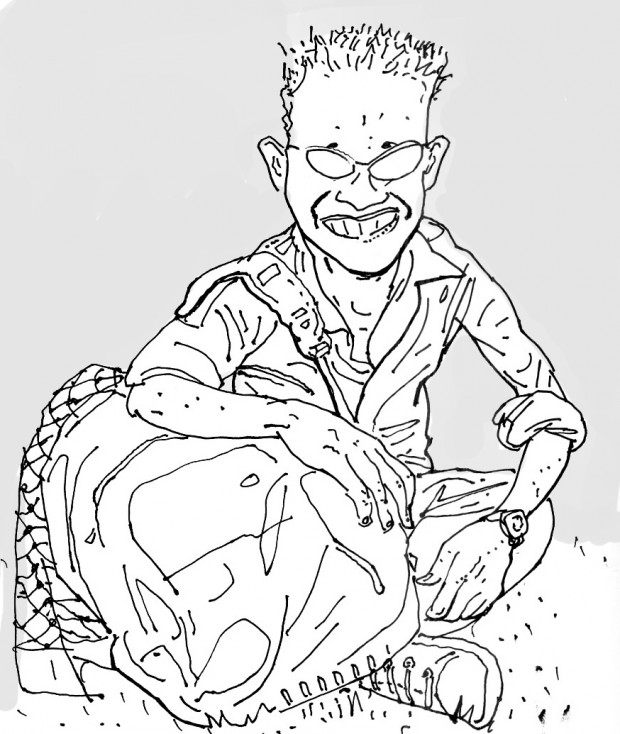 Mohammad Saba'aneh, a young Palestinian cartoonist and public relations chief at Arab American University in Jenin, West Bank, was arrested and detained by Israeli authorities on Feb. 16. He had returned from Jordan. A court has now determined he be held for 9 more days. Reporters Without Borders is calling on Israel to charge him and allow him to see a lawyer.
A call to action has been started by the International Council for Human Rights. Please visit and send a message to the IDF, the UN etc. Israel must listen to the call of justice, as must we all.
Some of his work follows:
Jeffrey Goldberg an irrepressible dominant force on the  foreign policy pundit scene, has been a writer I've always liked. Illustrated many pieces by him at The New Yorker. Now he is at The Atlantic and I get the chance to paint him for The Washingtonian and Michael Goesele, AD. In my piece here is the arbiter of all things Middle Eastern. Hence the Kosher stamp. The video, pretty much in real time, takes it from scratch. In my process it's so about pencil! I use a 2B.