Here's to the premiere of the USA Network's new mini series POLITICAL ANIMALS. This thinly disguised riff on Hillary Clinton, played here by heart-throb-to-guys-my-age Sigouney Weaver. Siggy here, however, actually divorces her philandering husband and then becomes a power on her own.  Something tells me this show will not hurt Hillary's post-Obama plans. Here's the link to the make-believe newspaper in their website, with art done by their make-believe artist, who has the same name as me. http://www.washingtonglobenews.com/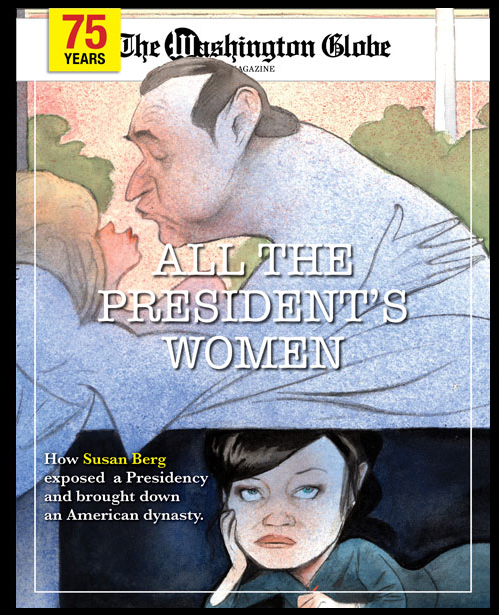 Here reporter Carla Guglino gets the dirt on former president Ciarán Hinds.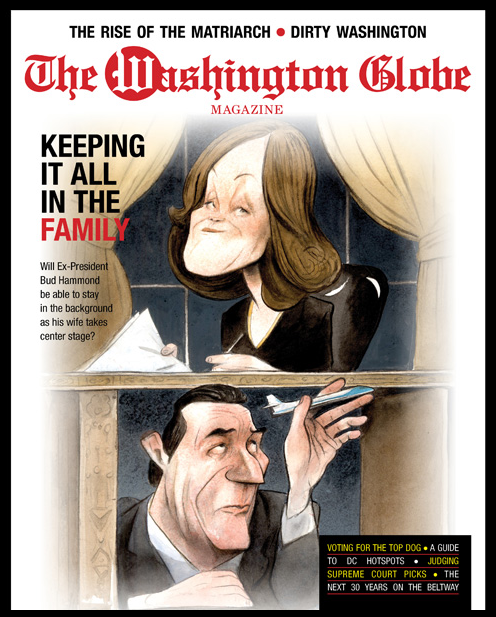 Sigourney now holds the upper hand while the ex-pres crawls around the floor John-John style.  Below, Sigourney and Adrian Pasdar take time out from their torrid affair. She to take an important call, he, for unofficial business.