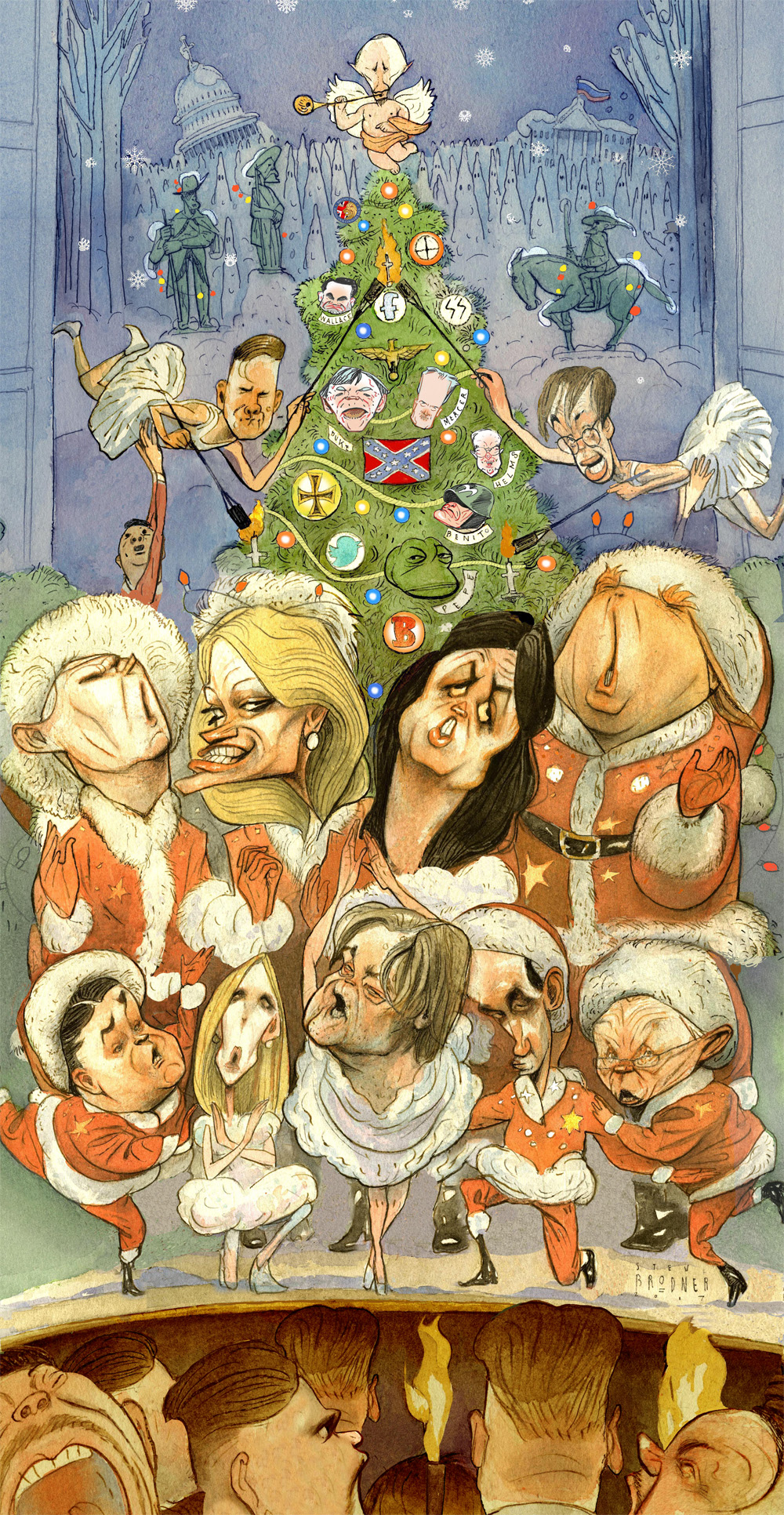 Happy Holidays from the Breit House. LA Times.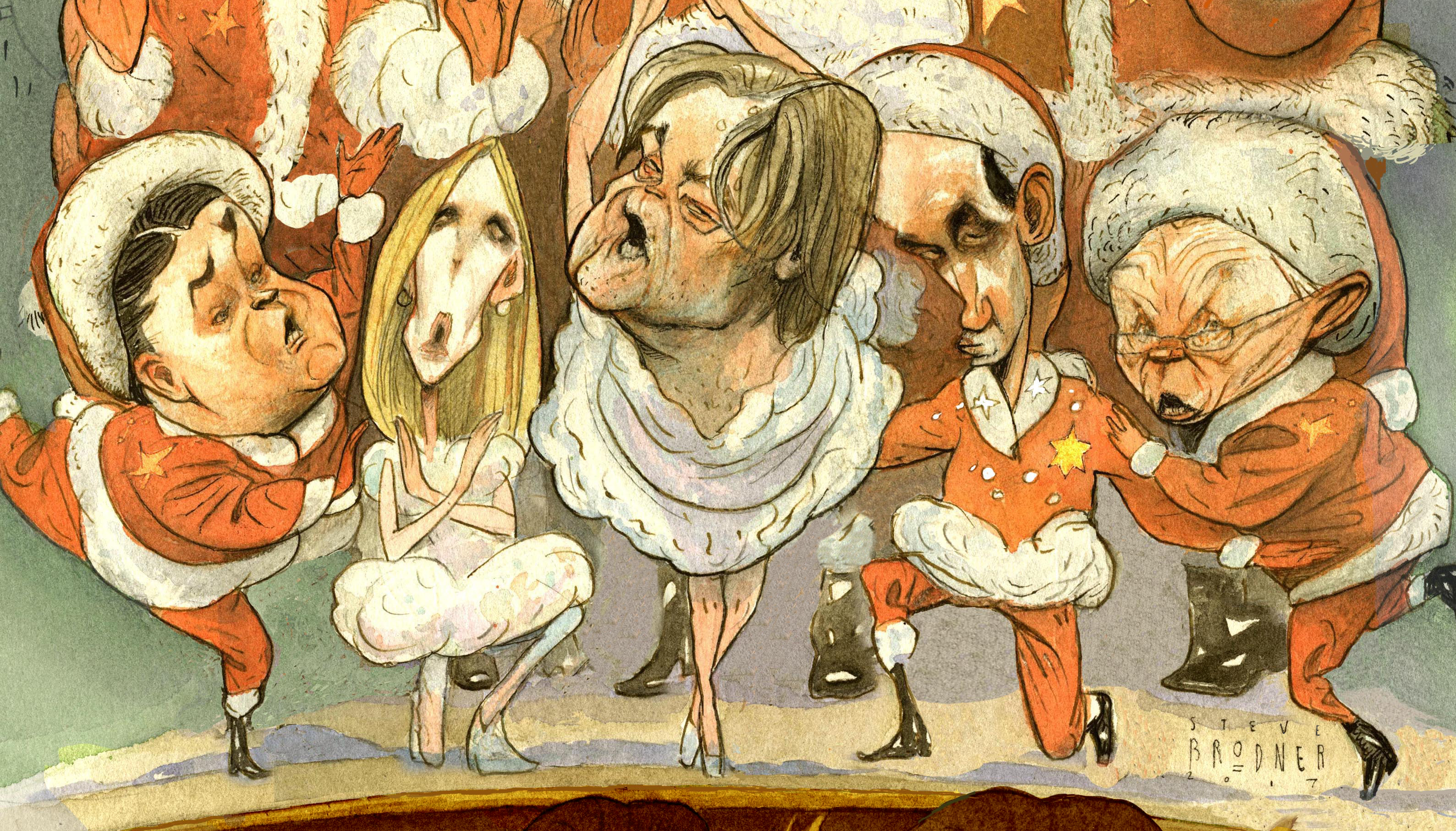 Dance of the sugar plumb fascists.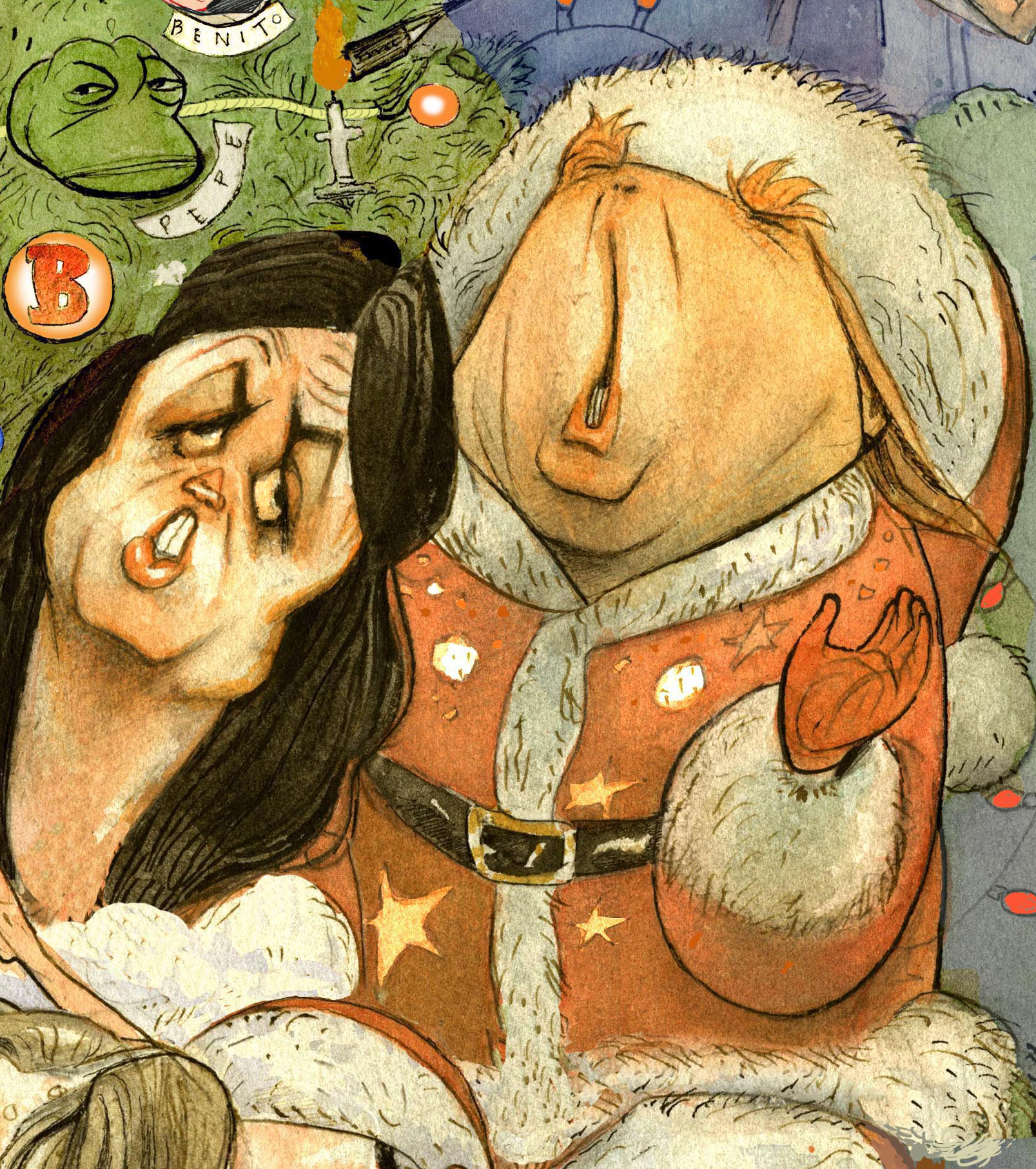 All together now.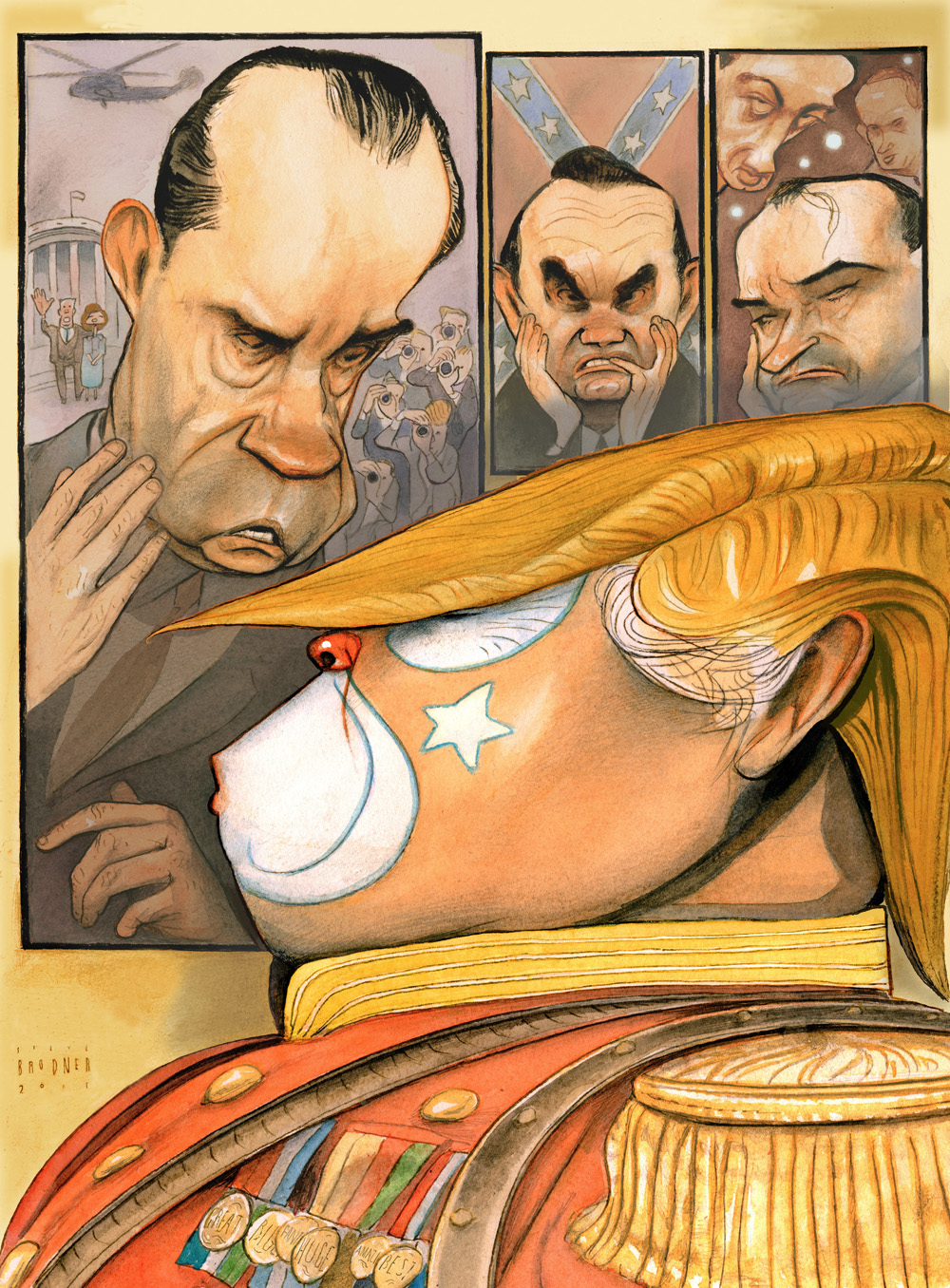 In the new Vanity Fair: for an incisive story by Garry Wills, one of my favorite writers. Who is Trump like? My solution: the #Murderclown is like nobody. Nixon, Wallace, McCarthy shocked to their socks (Cohn not so much.)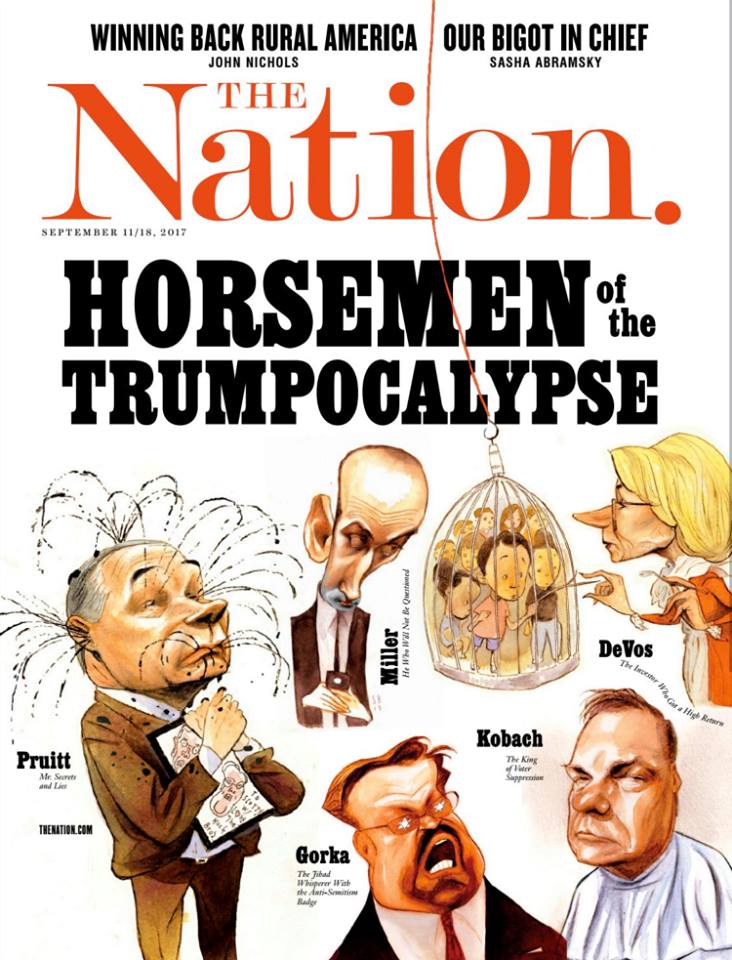 My latest cover for The Nation. Deplorables galore.

Here is the result of a few weeks living in AlecBaldwinWorld. I was asked by Viacom to decorate the Apollo Theater for a star-studded tribute to Baldwin to be broadcast on Spike TV. Here they all are: three murals, stitched together, scenes from his career going back to the 1970's. Each was 8′ high and some as long as 16′. A very long month. With a final grateful note from Alec, who is now the proud (?) owner of one of these. Thanks to him, the crew and Keith Raywood, my designer for the project. And thanks to Peter Cury of the Hollywood Reporter for the sweet write up.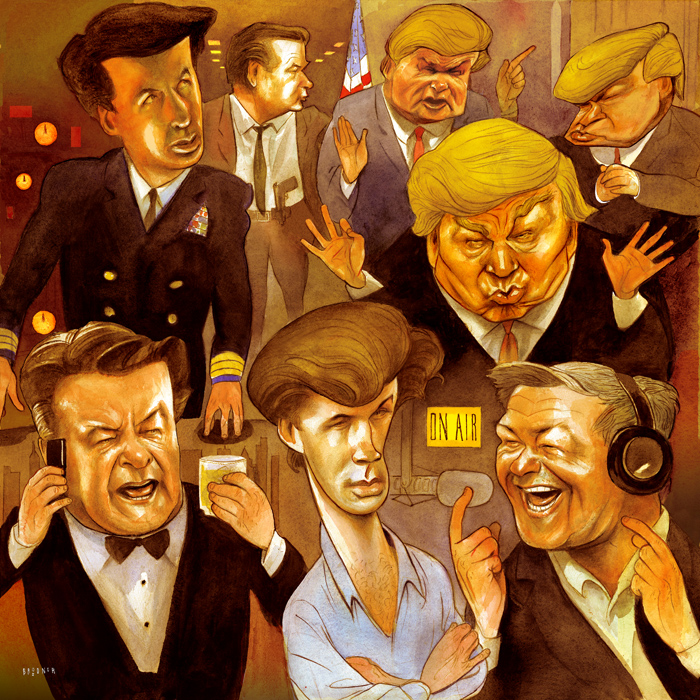 Center Stage Mural. Clockwise: Hunt for Red October, The Departed, Trumps, Radio, Knott's Landing, 30 Rock.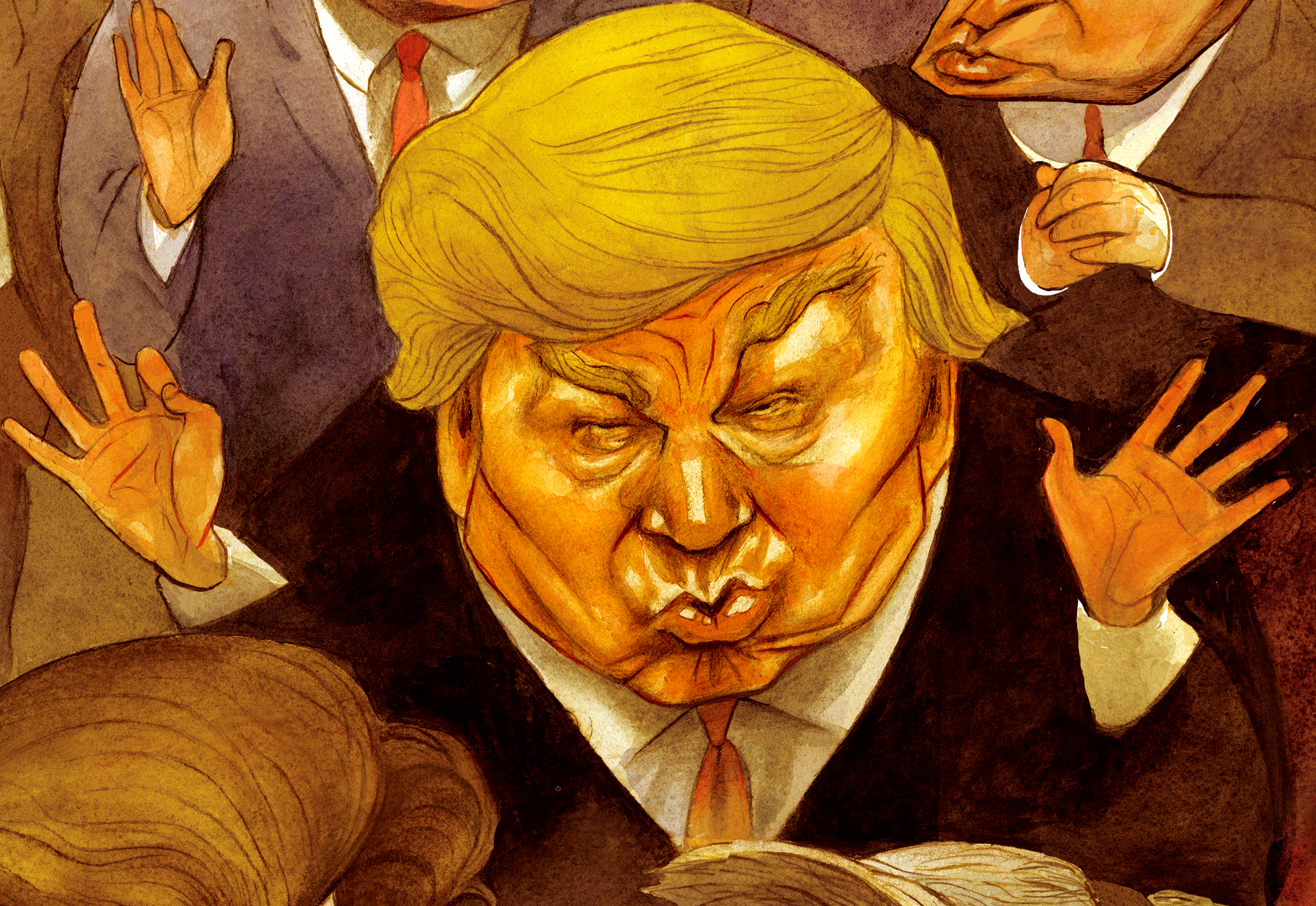 Drumpf.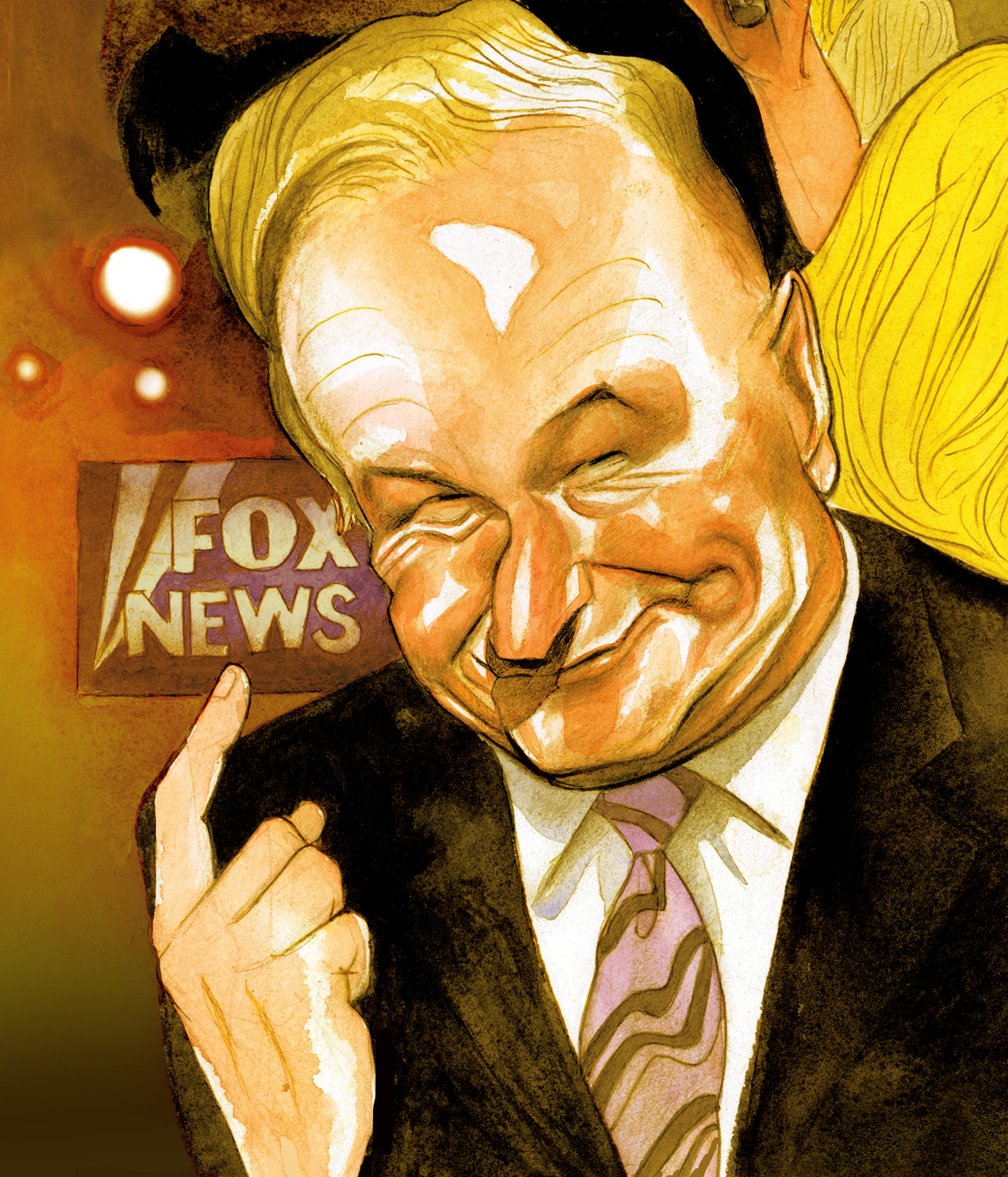 O'Reilly.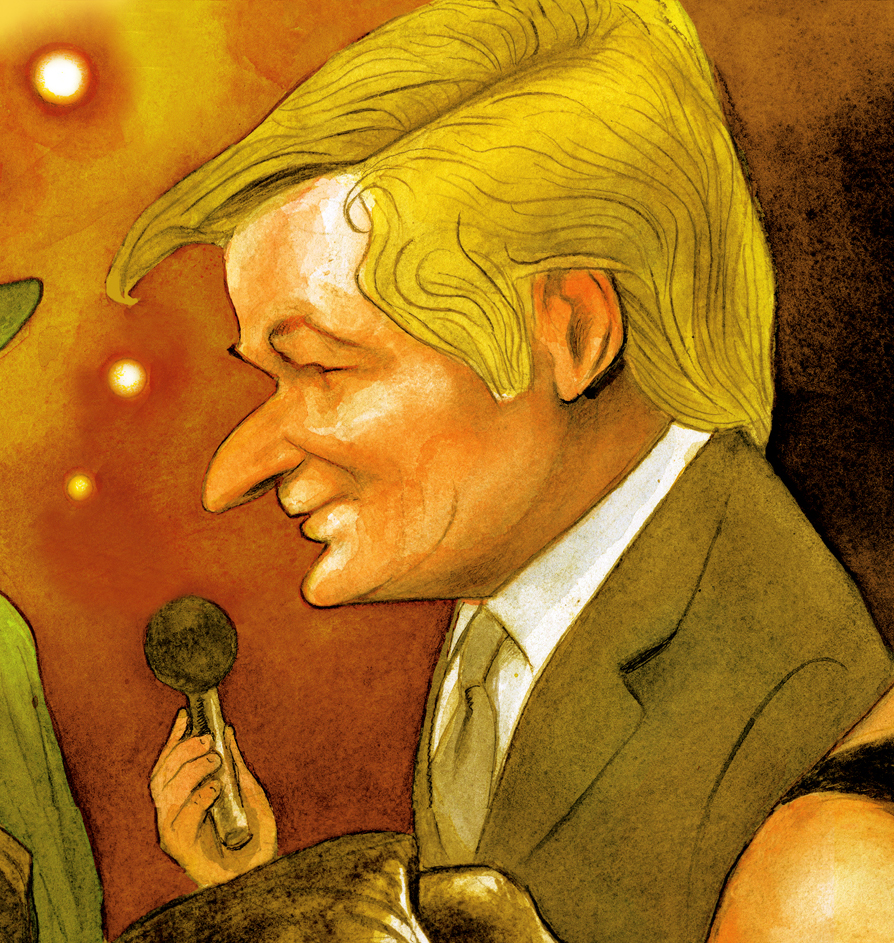 Tony Bennett.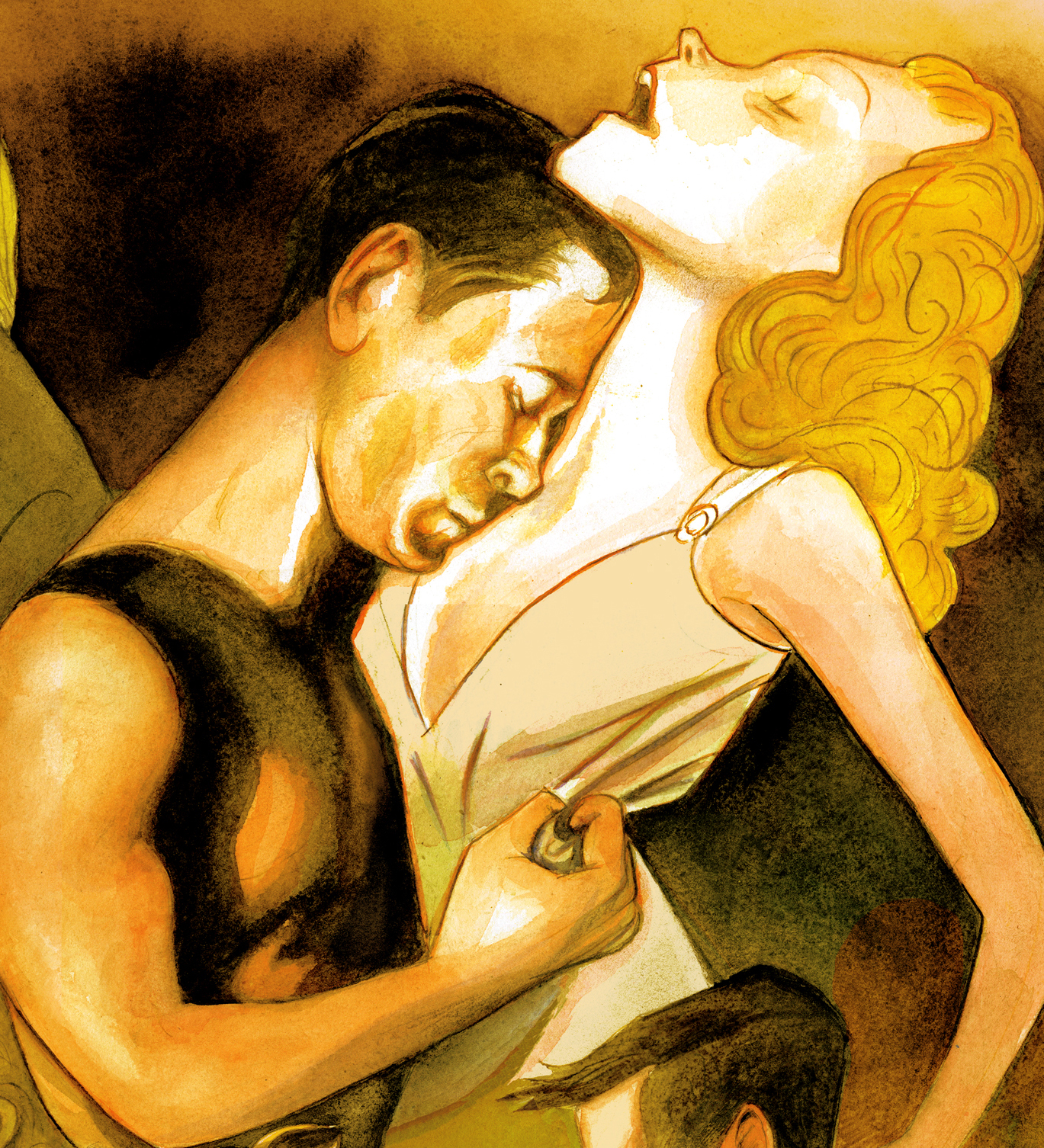 Streetcar Named Desire.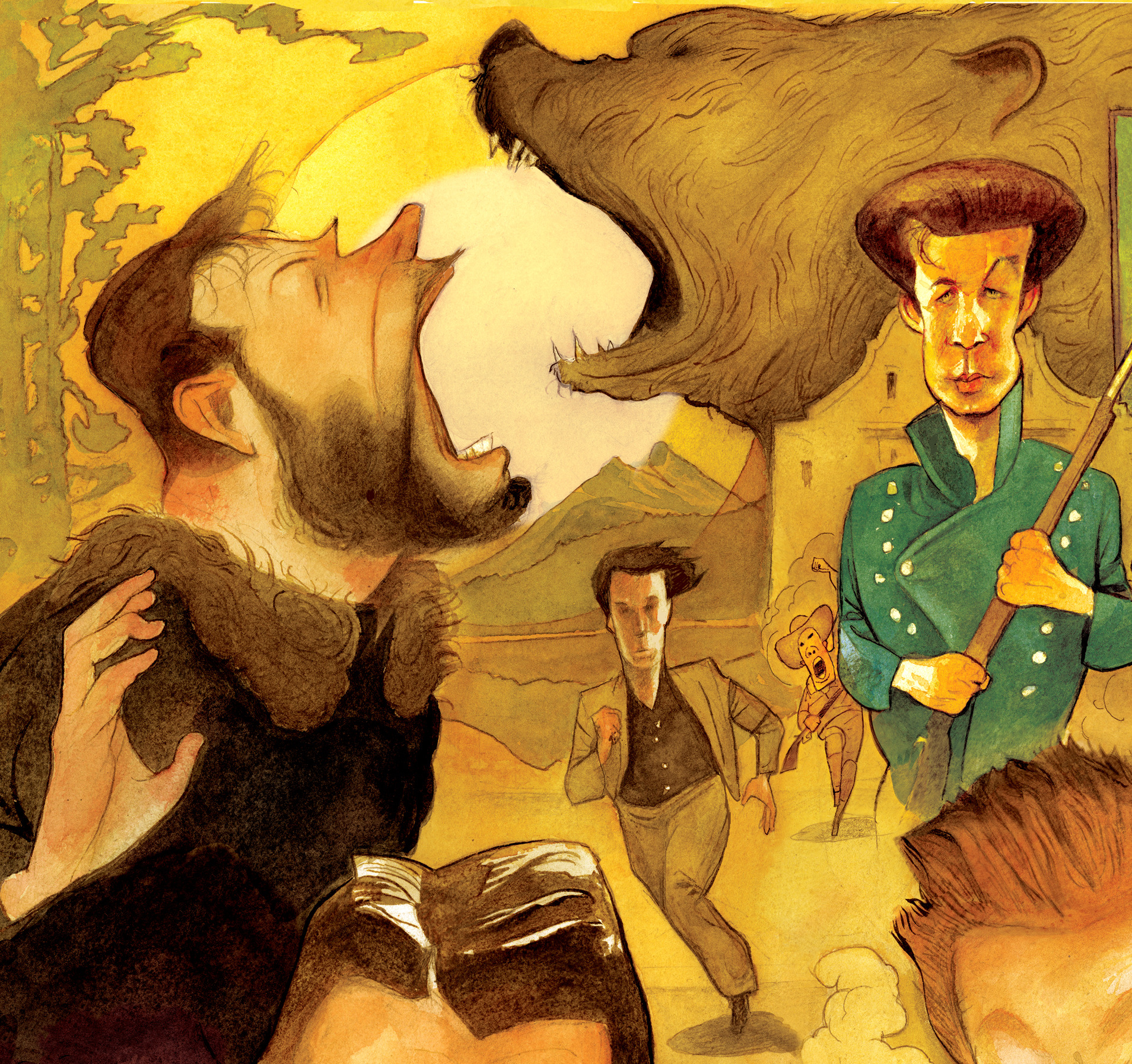 The Edge, The Getaway, The Alamo.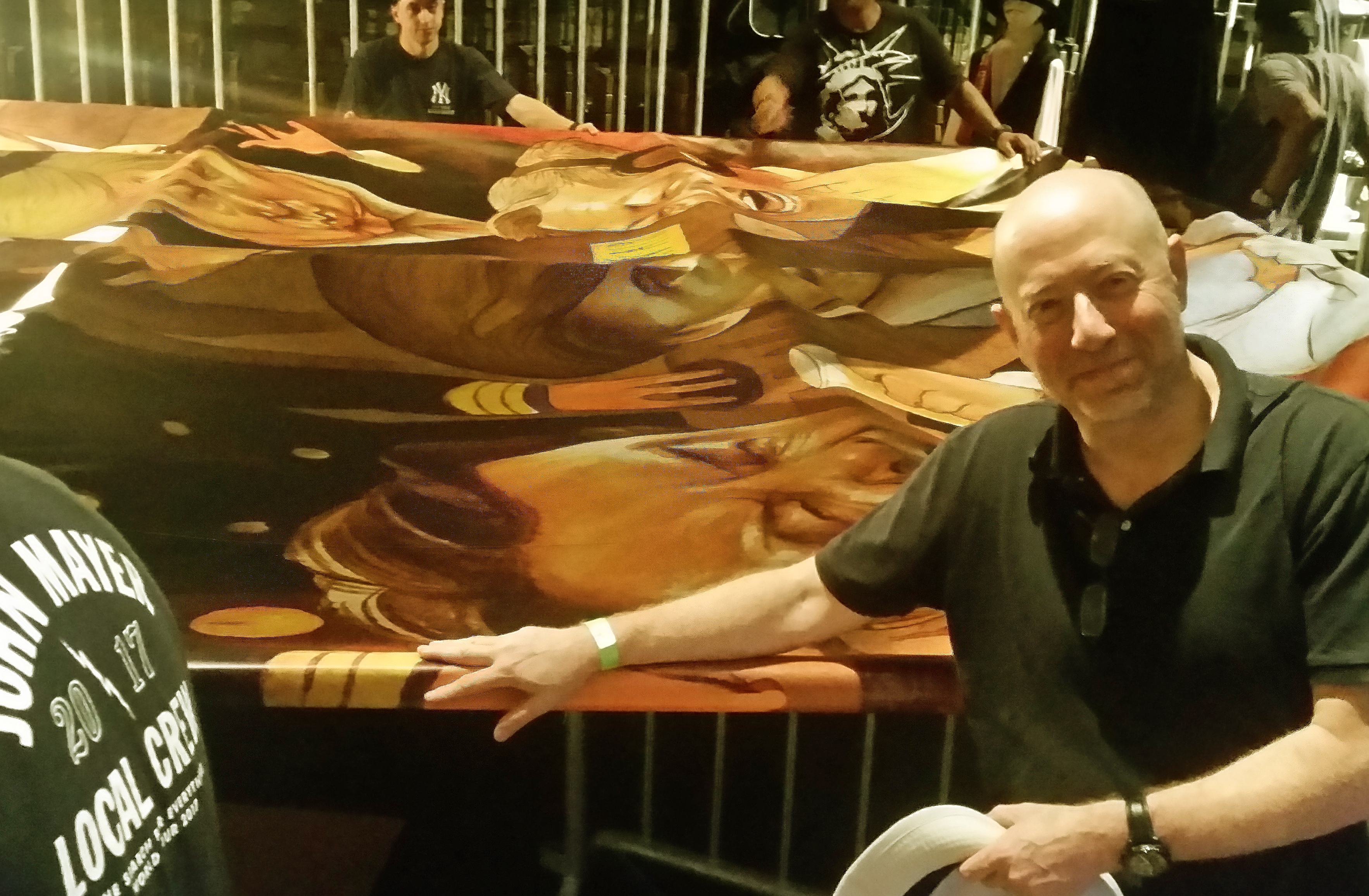 These were watercolors reaching about 40″ in length, but blown up onto vinyl. For once, Trump's hands are YUUUUUGE!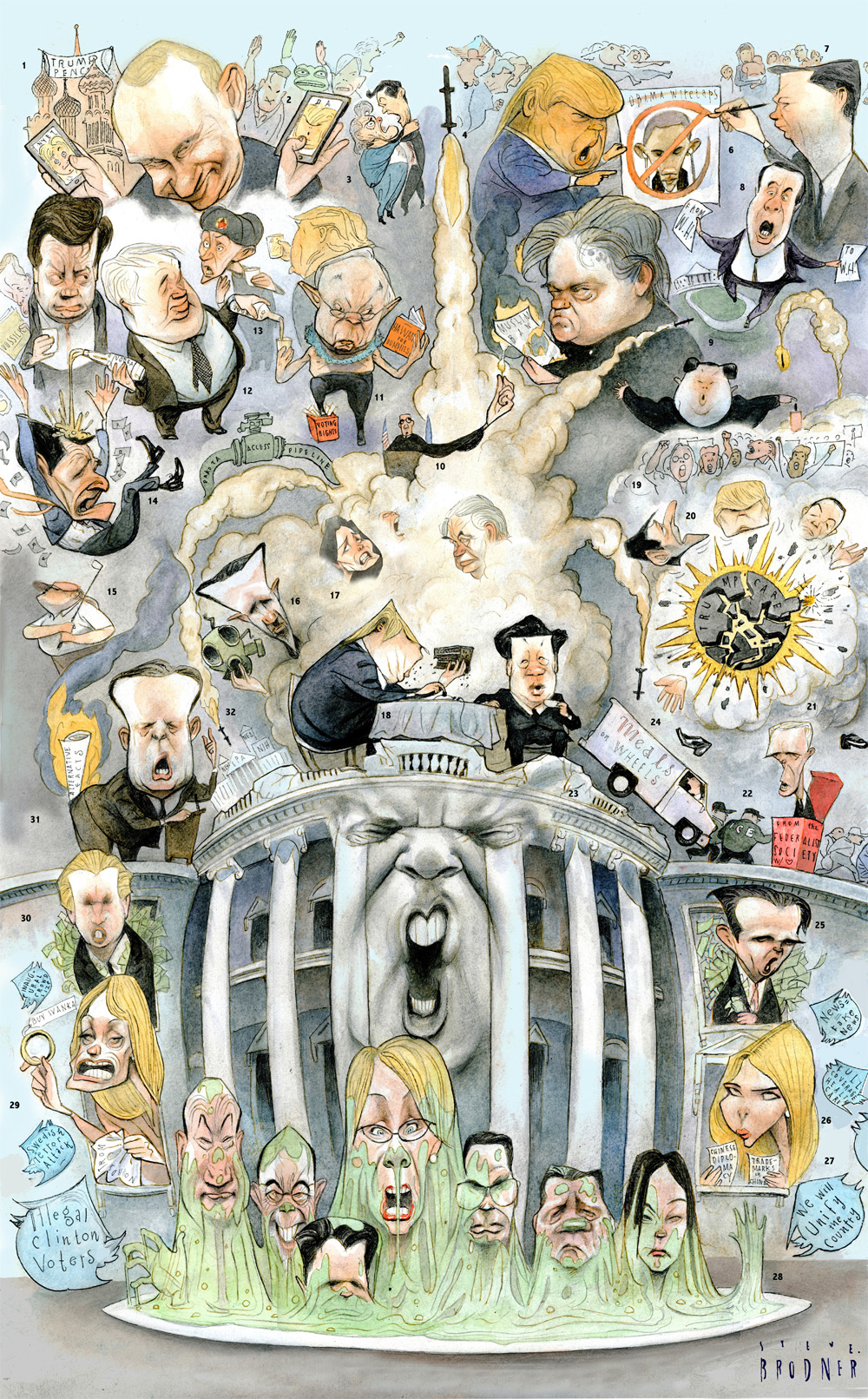 This image for The Washington Post marks Trump's 100 Days in office.
Great thanks to Adam Kushner, editor and Chris Ruken, designer for making this happen.
Prints are now available HERE.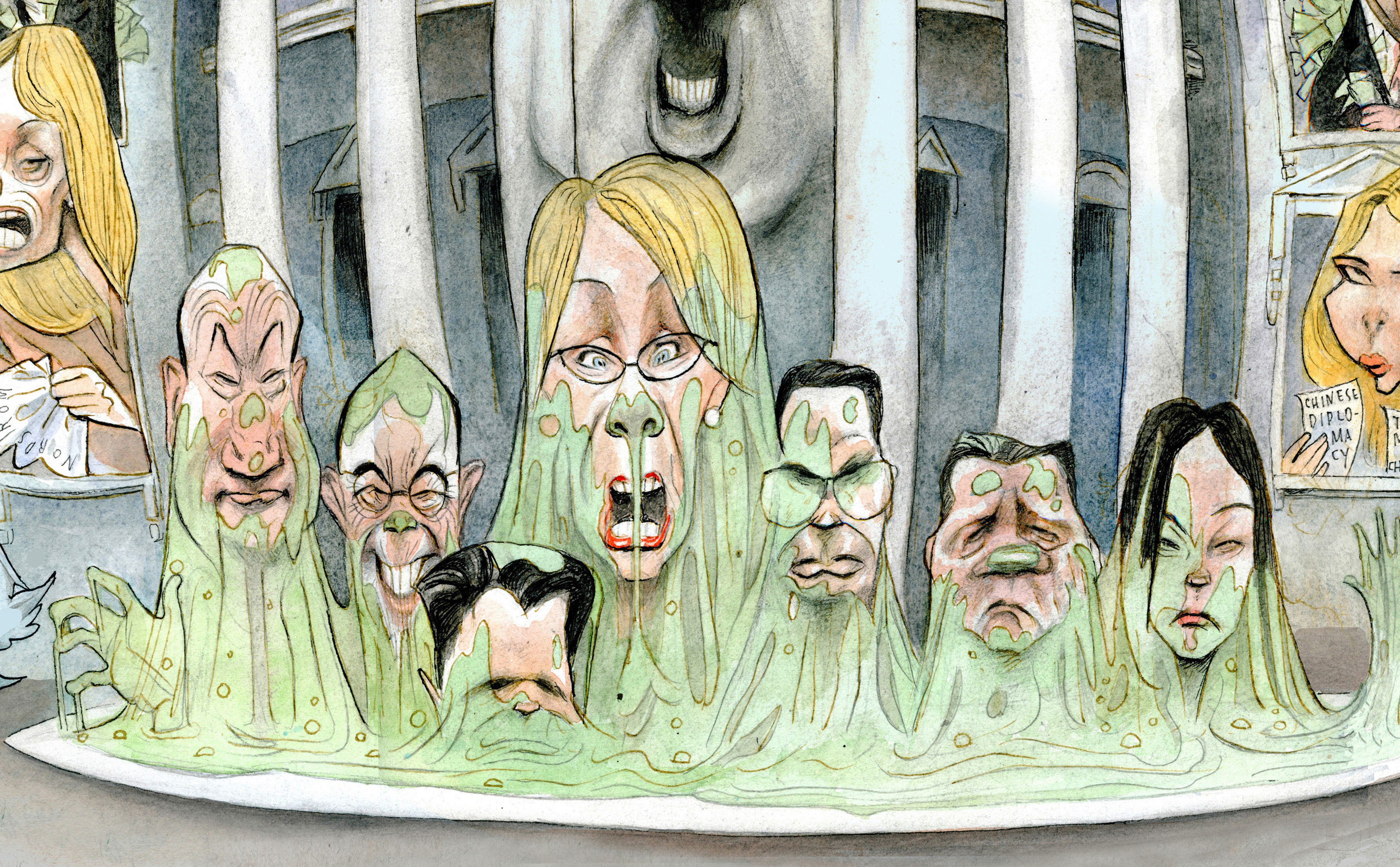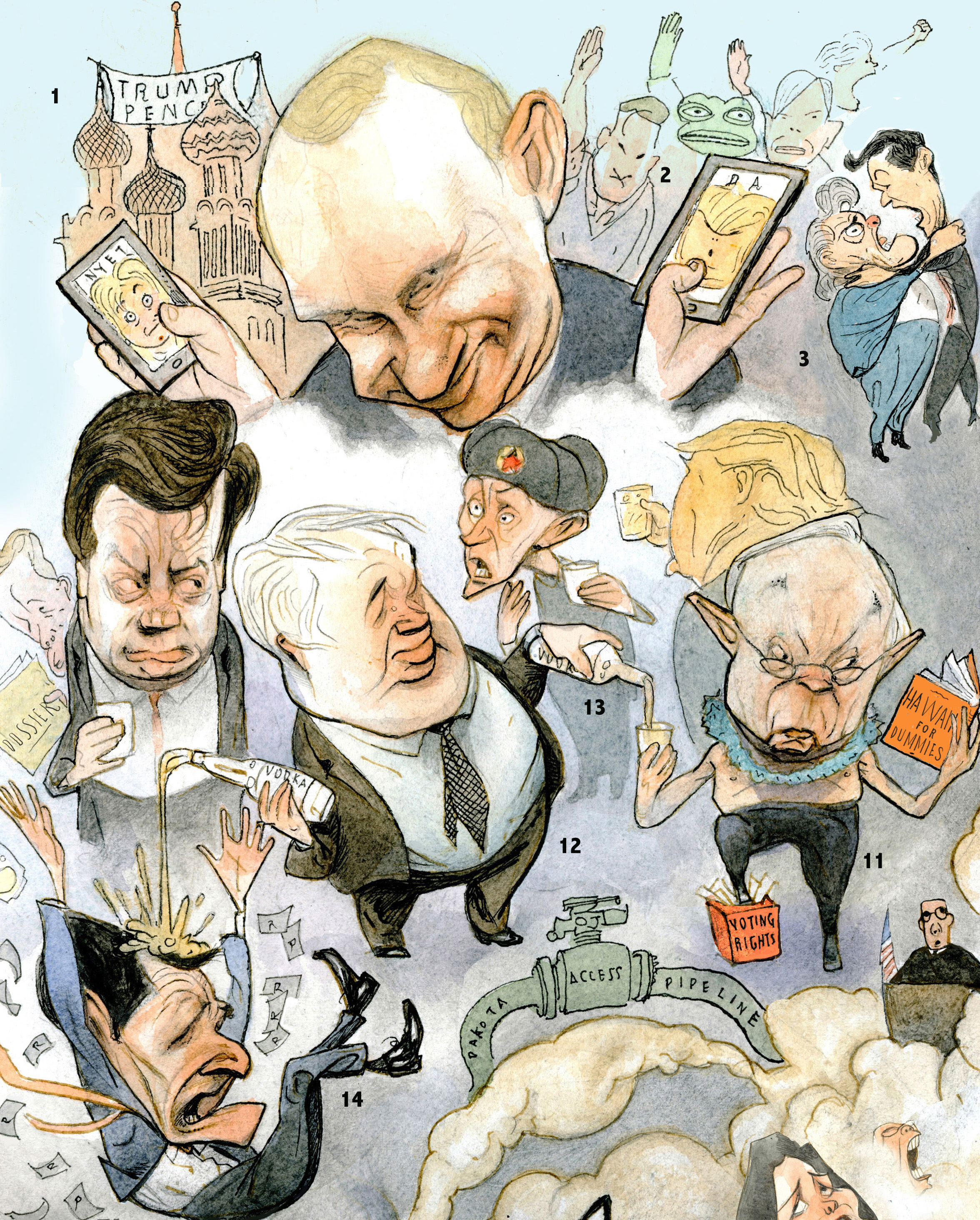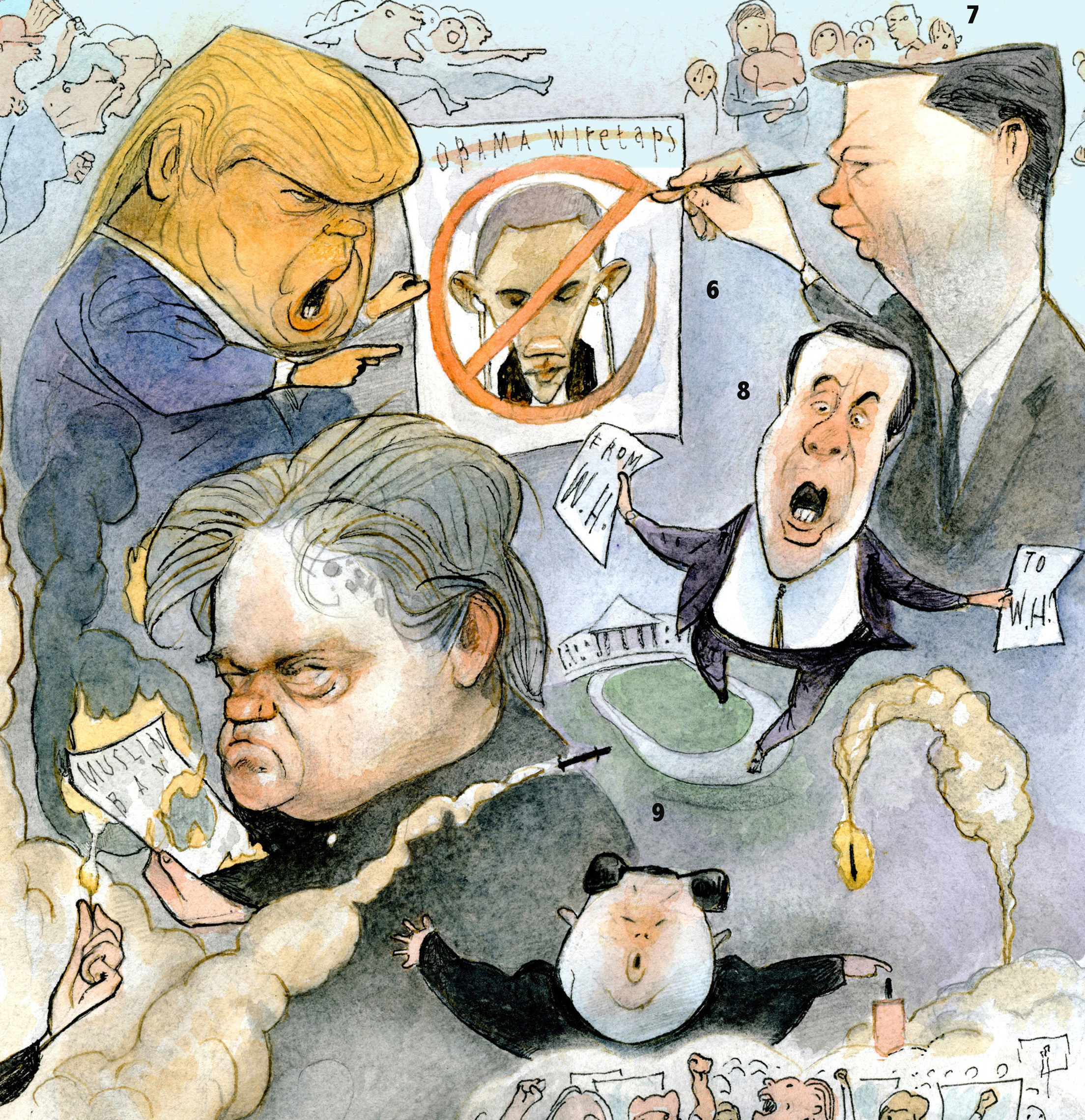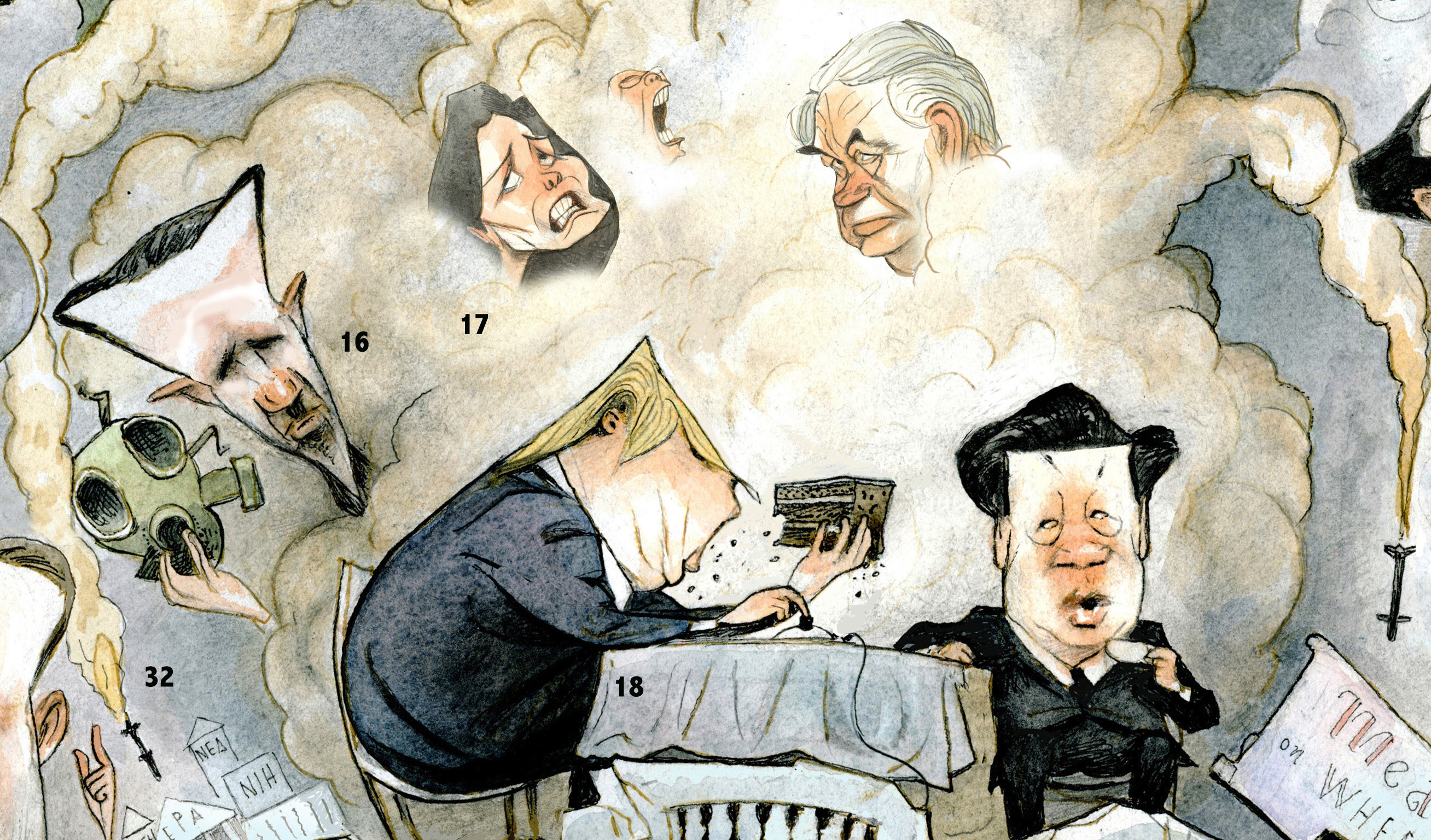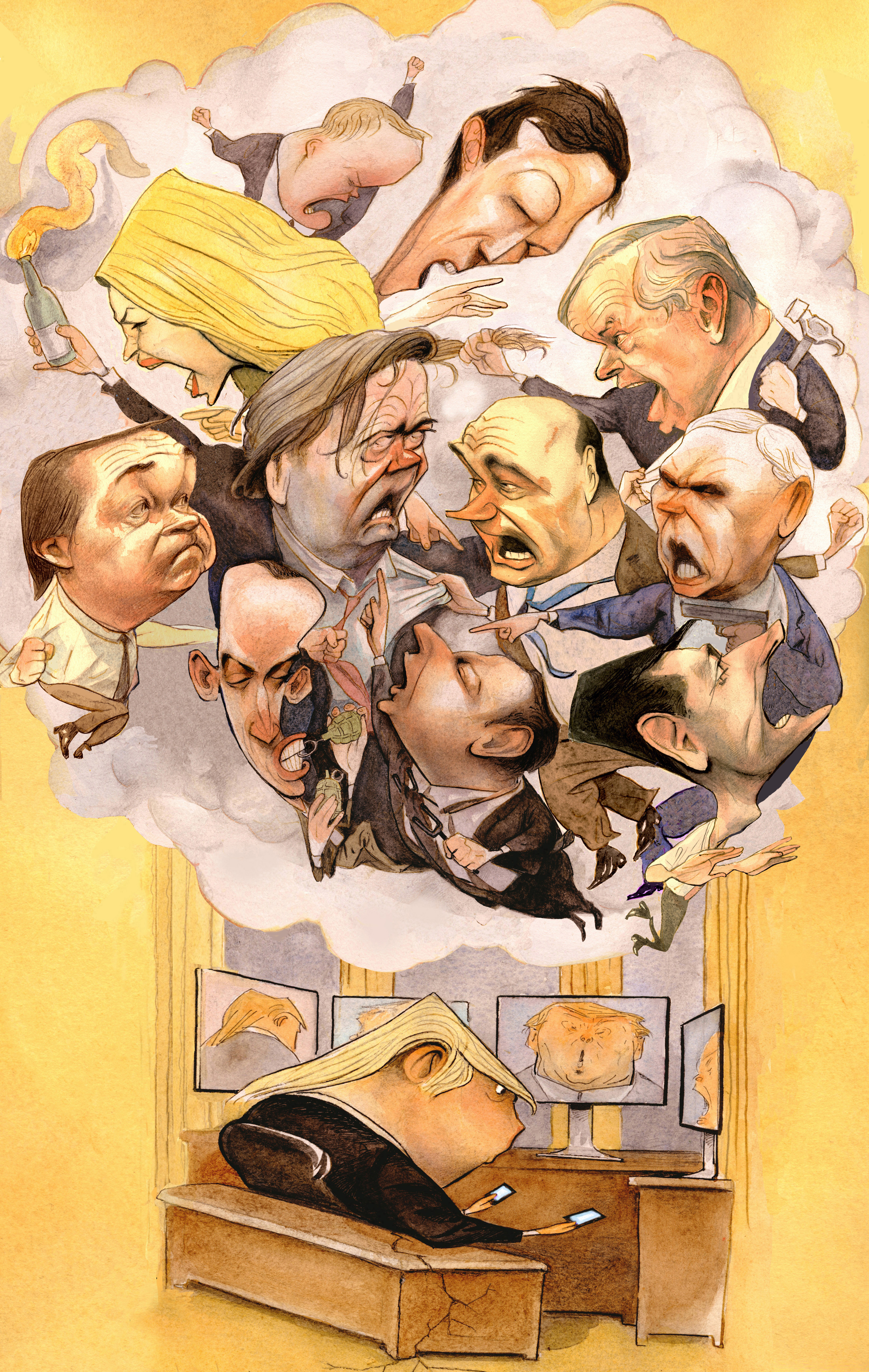 THE WHITE HOUSE CIVIL WARS.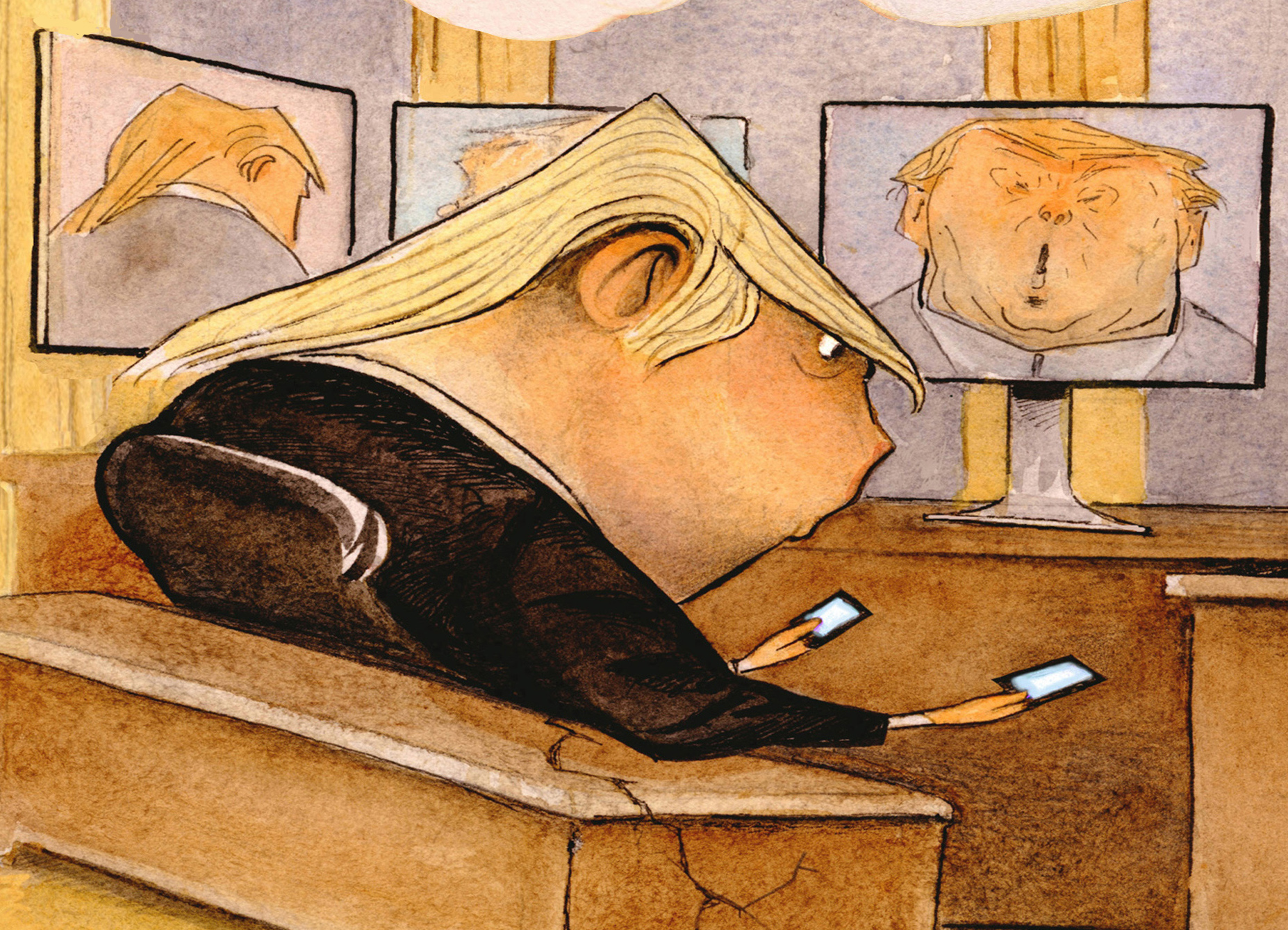 DJT.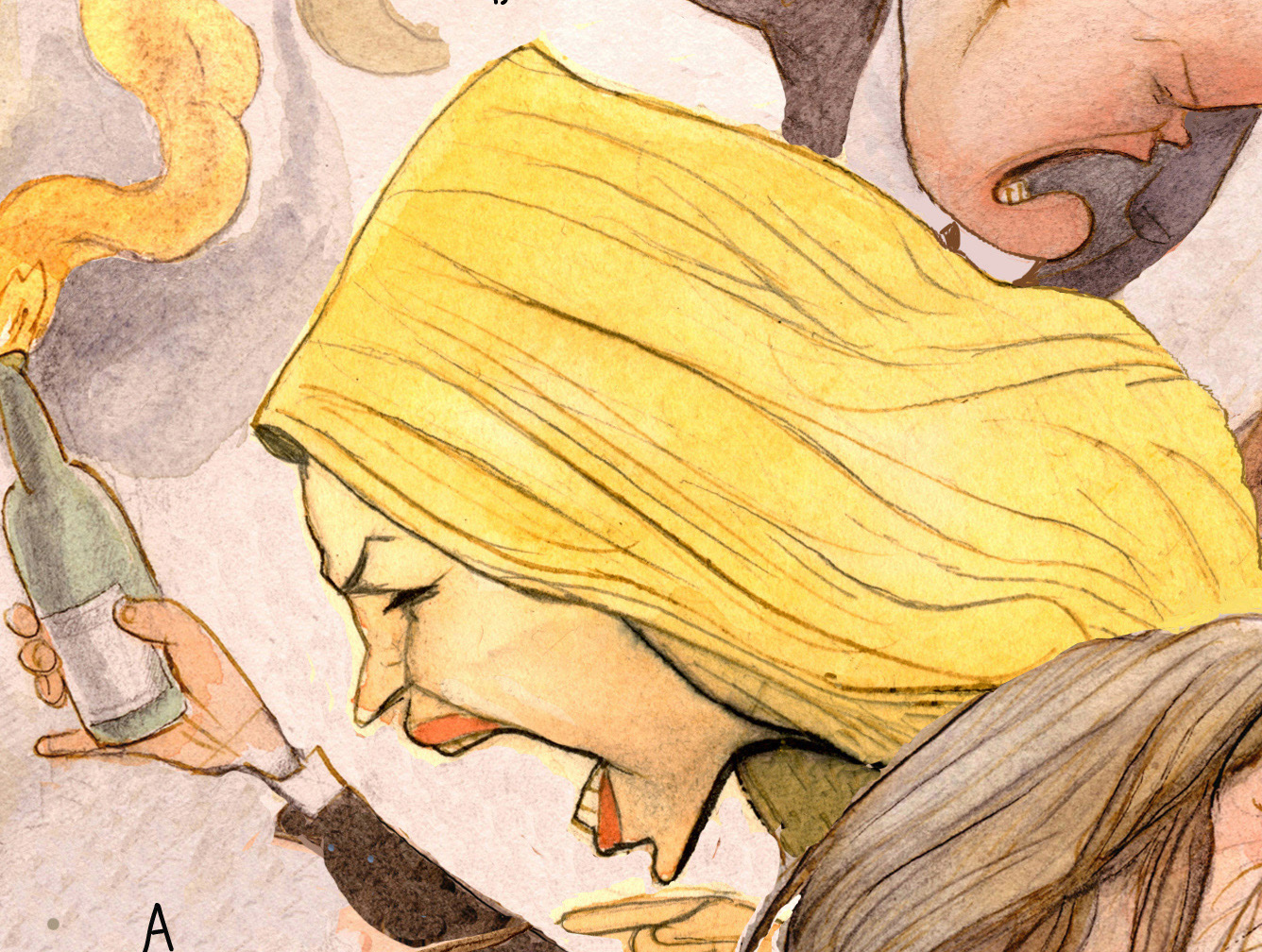 Ivanka.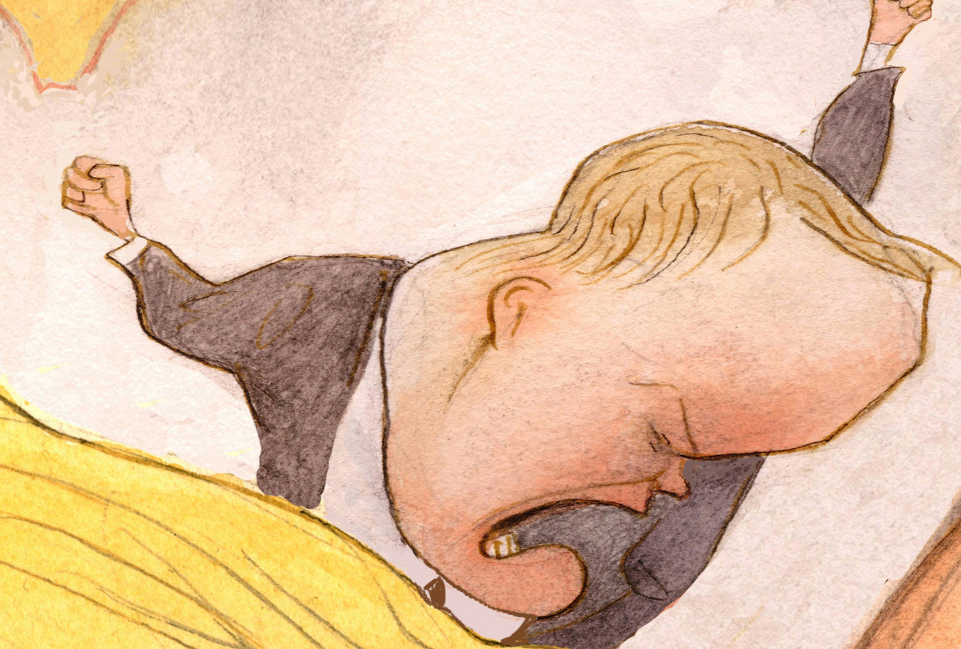 Spicer.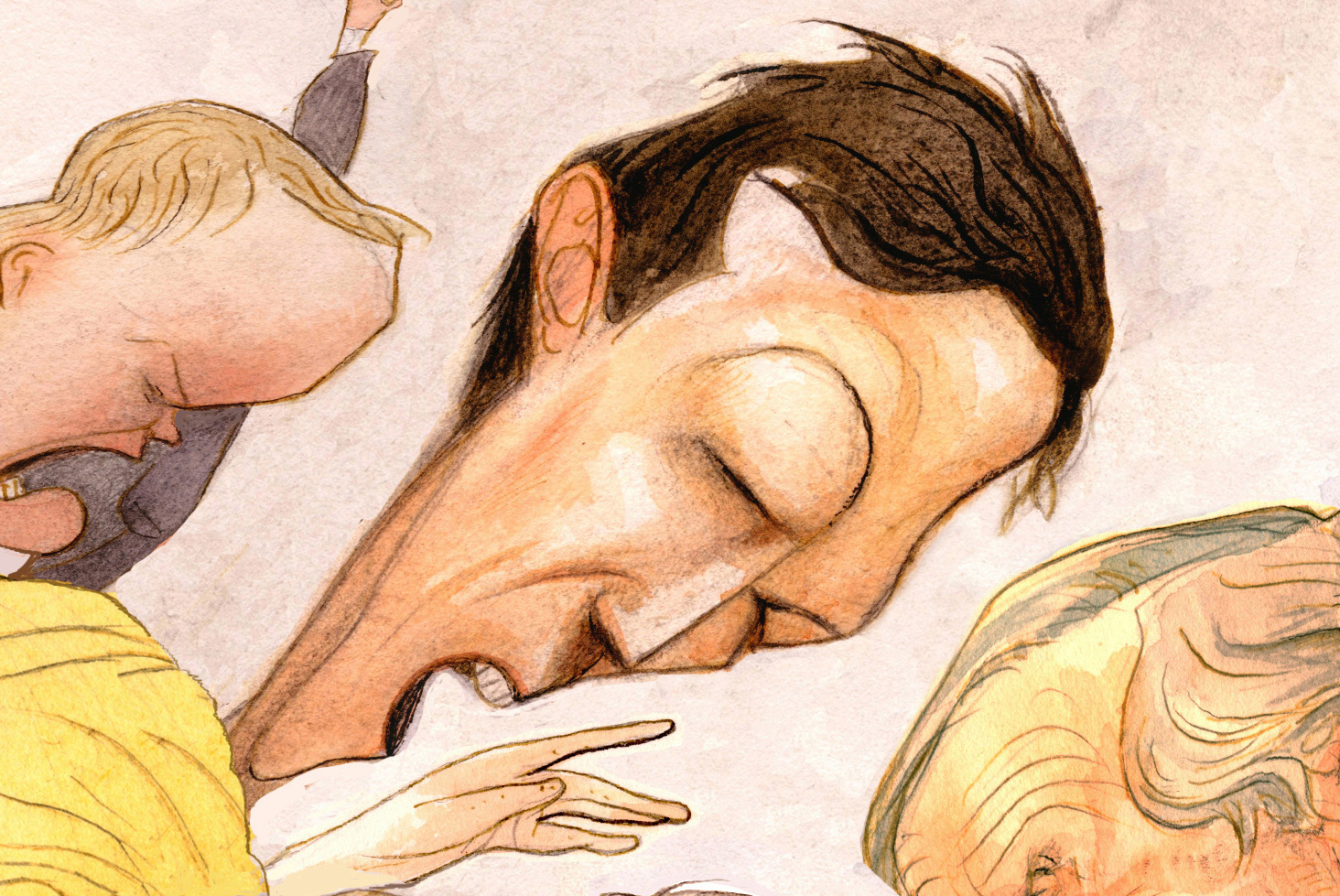 Kush.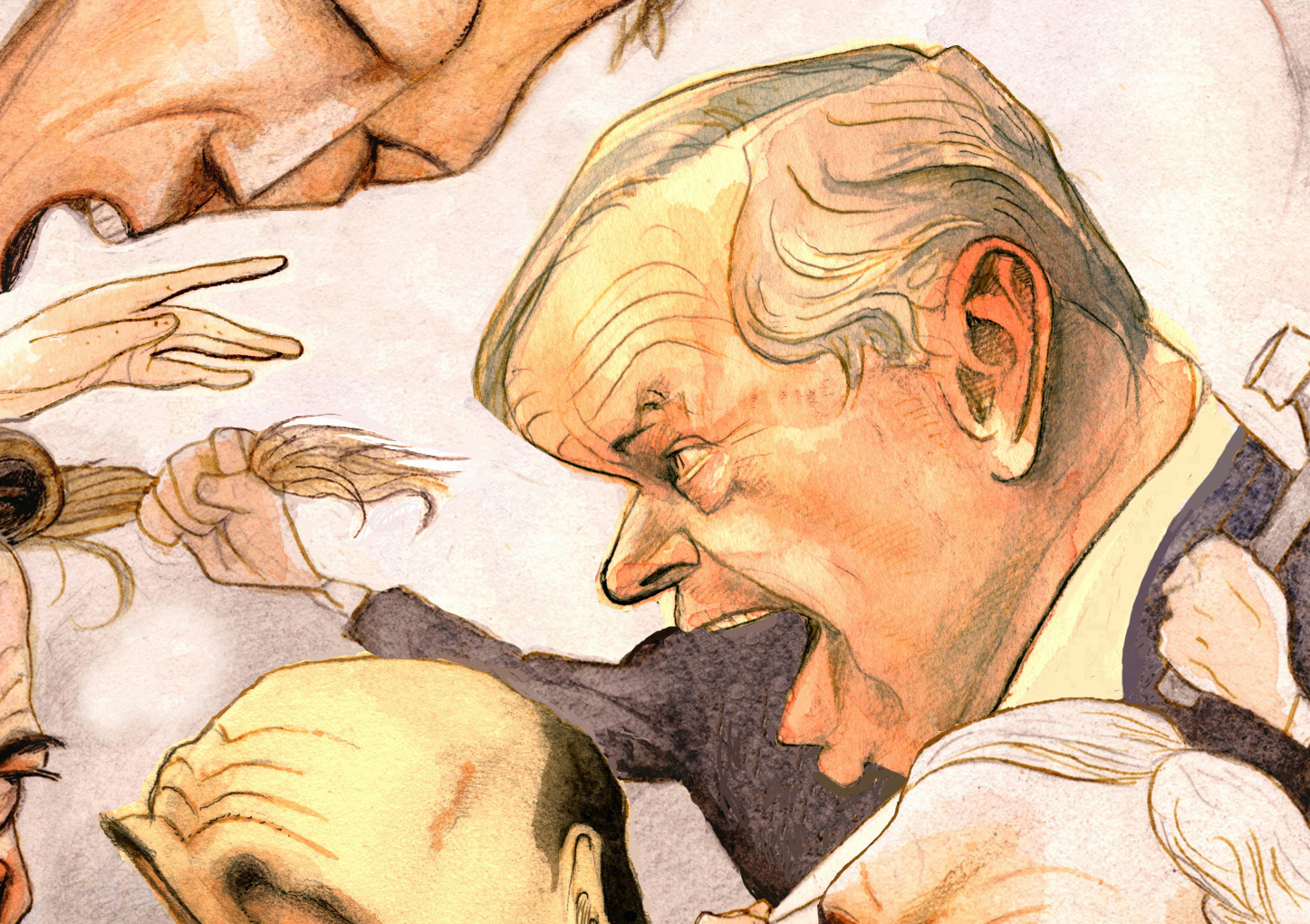 Mark Meadows (Freedom Caucus.)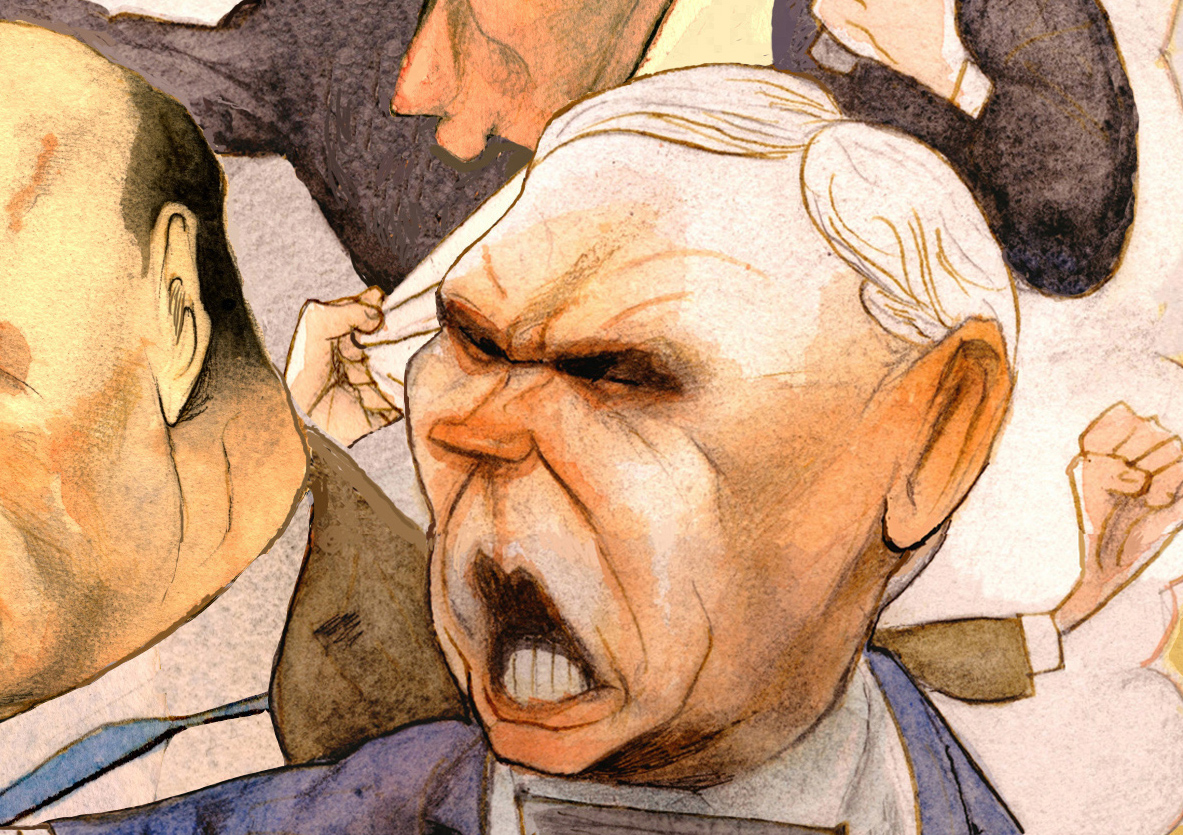 Pence.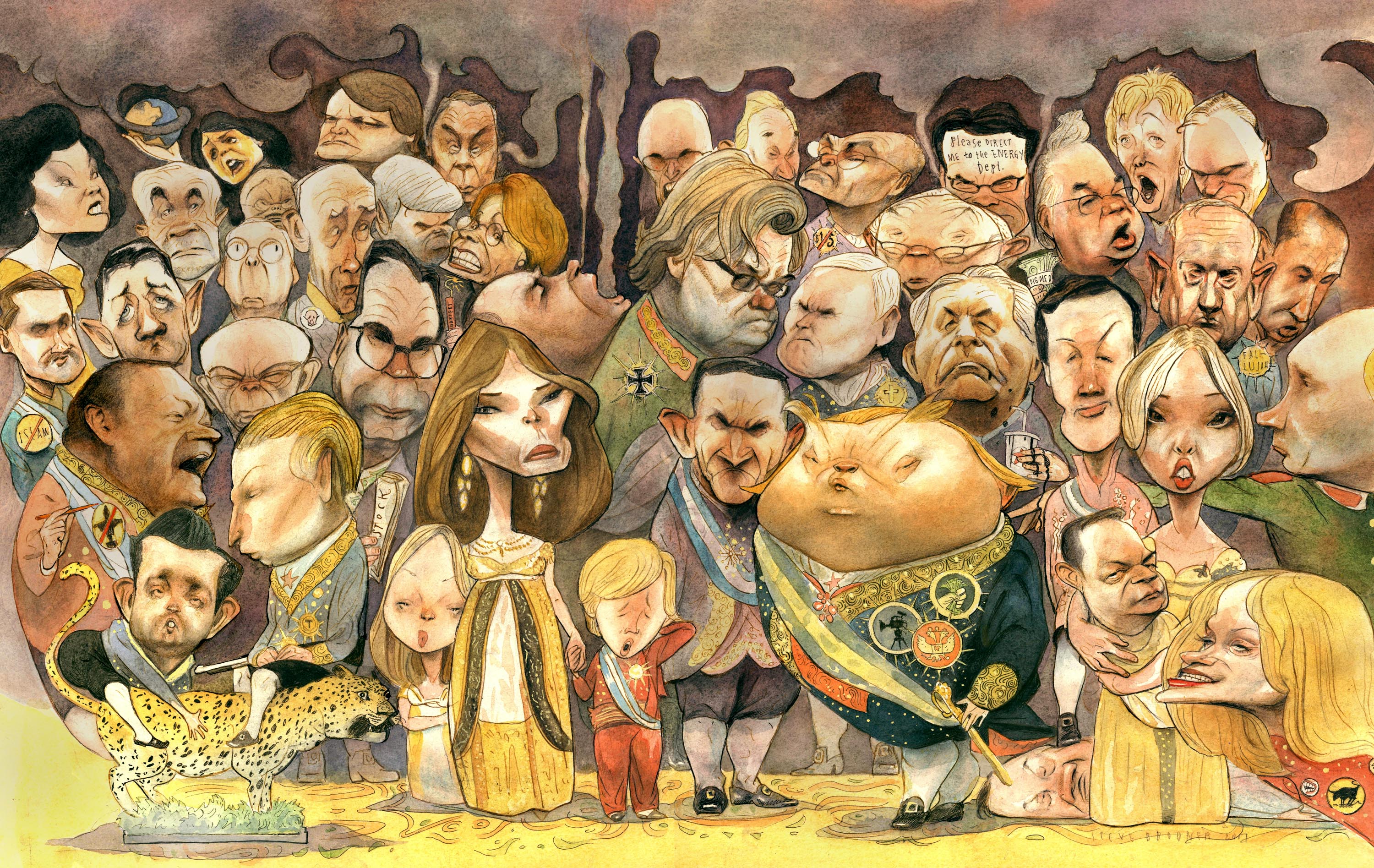 THE COURT OF KING DONALD I
(This image available as a Giclee print: https://society6.com/stevebrodner)
I was working on a big Hillary Inauguration piece for the LA Times in October and got pretty far with it. The idea was to have all the important characters in Washington and media at the ceremony all smeared with orange slime.
Then, well, you know.
I needed, as we all did, time to figure out what had just happened. Gradually the replacement became clearer: President Pumpkin was, as a tin pot autocrat, to himself and his followers, a kind of king. Then I thought of Goya's magnificent portrait of King Charles IV of Spain, where he mercilessly caricatured them (and they loved it, BTW.) Charles is a nothing, an empty vessel. You can make this case for Trump. He sells whatever the "mark" is buying. The family of Cankerous Cumquat is roughly the same size. The gilt-edged lifestyle, also a good fit. So I began.
Here's the final, details and process shots. It is darned good to be an illustrator when your deepest feelings can find a form. I marched around DC with a lot of you yesterday. Both things gave me the same feeling. That we are at the beginning of a movement of great power. Let us hope.
It took a couple of weeks to finish with the absolutely wonderful support of Susan Brenneman and Wesley Bausmith at the Times.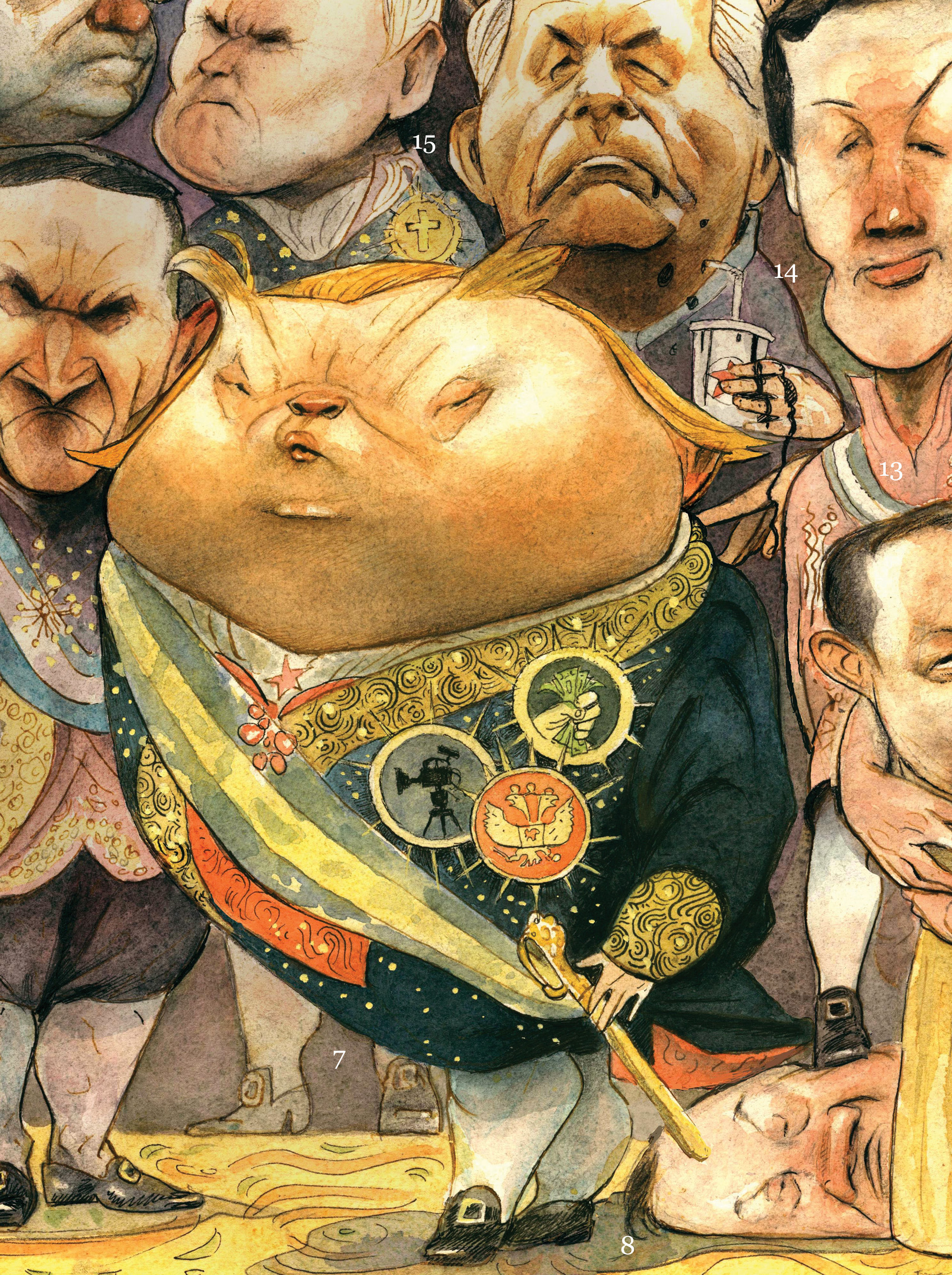 CHEETO MUSSOLINI HIMSELF.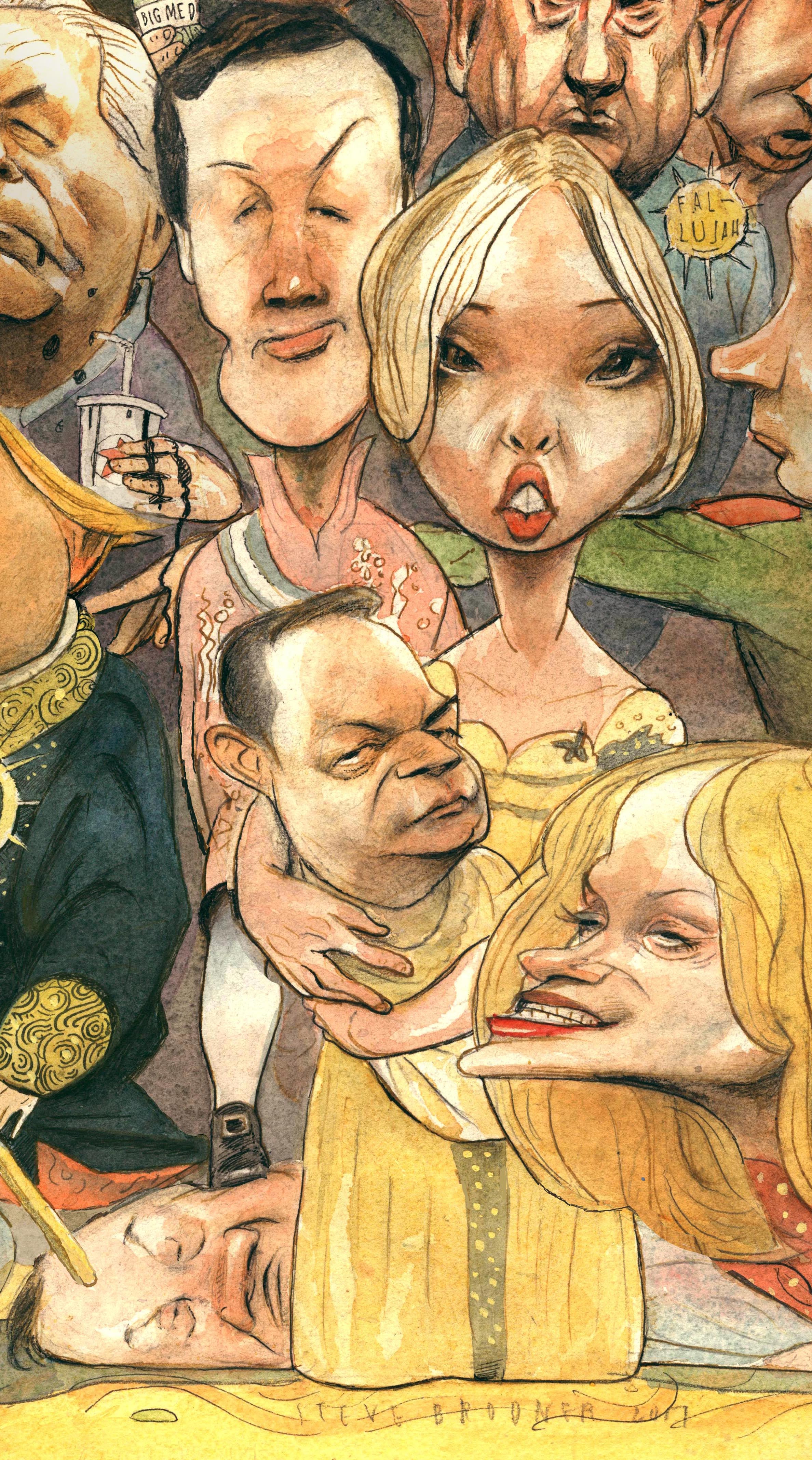 Kushners, Priebus, Christie, Conway.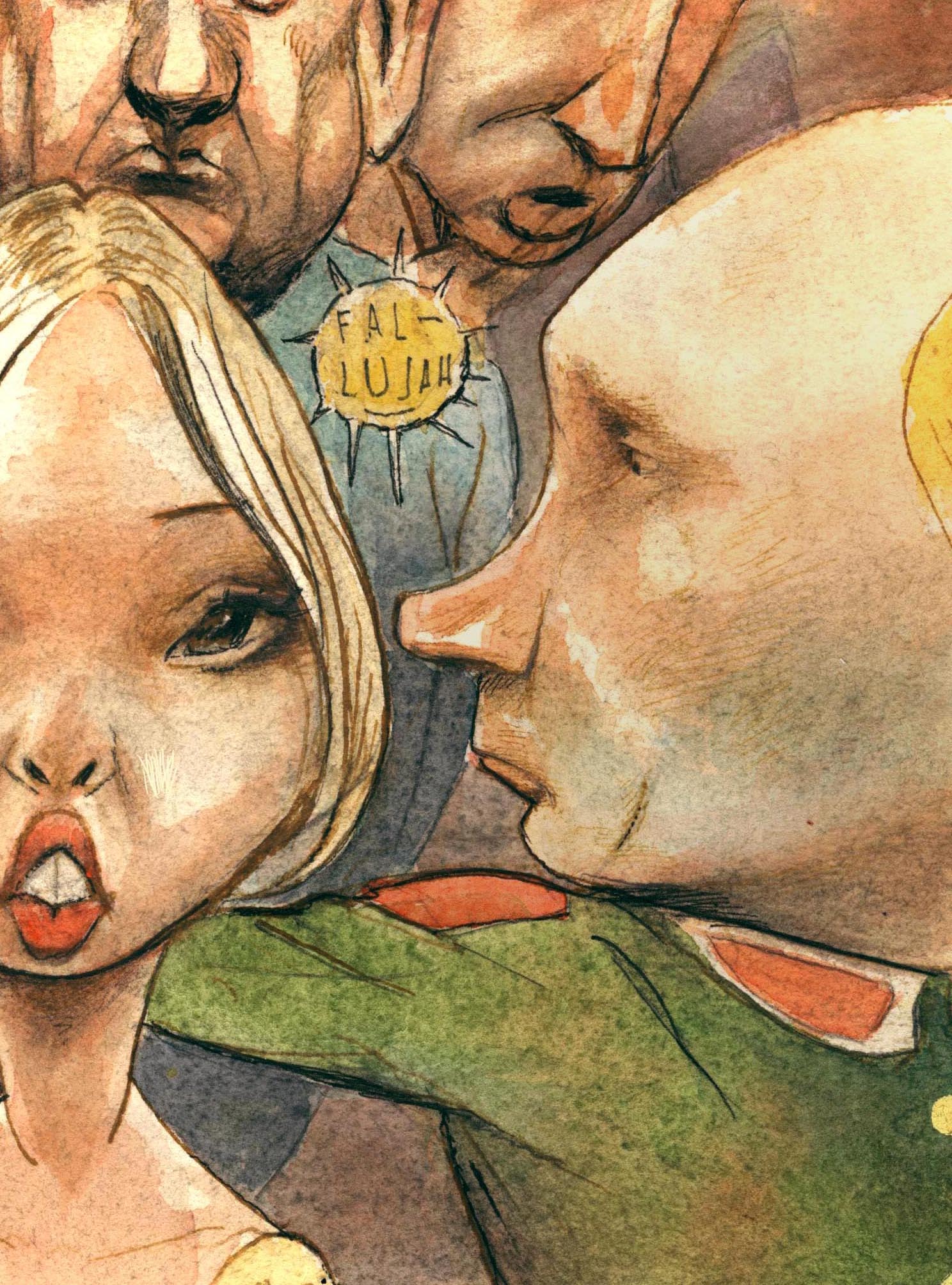 Ivanka, Putin.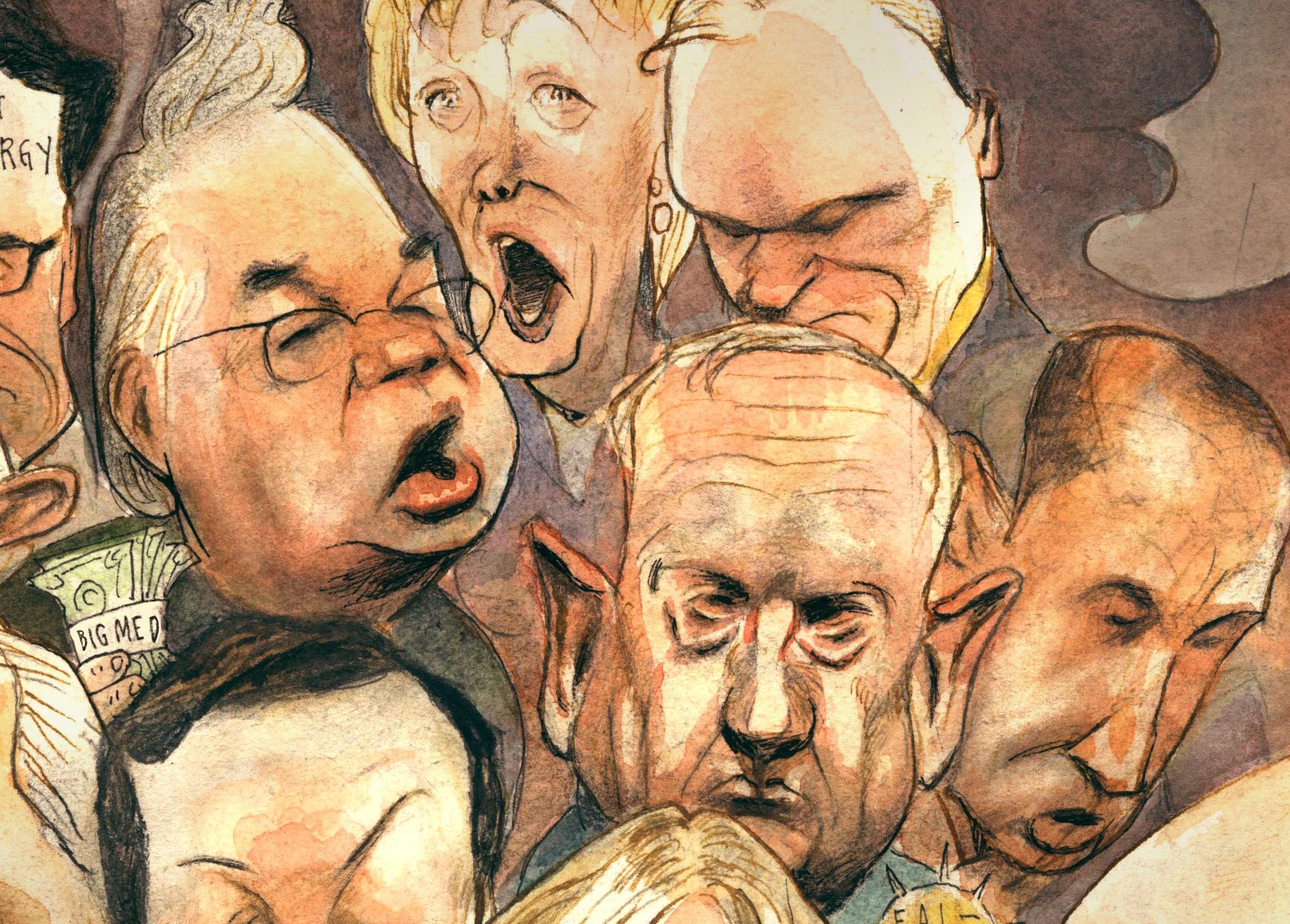 Price, Mattis & Co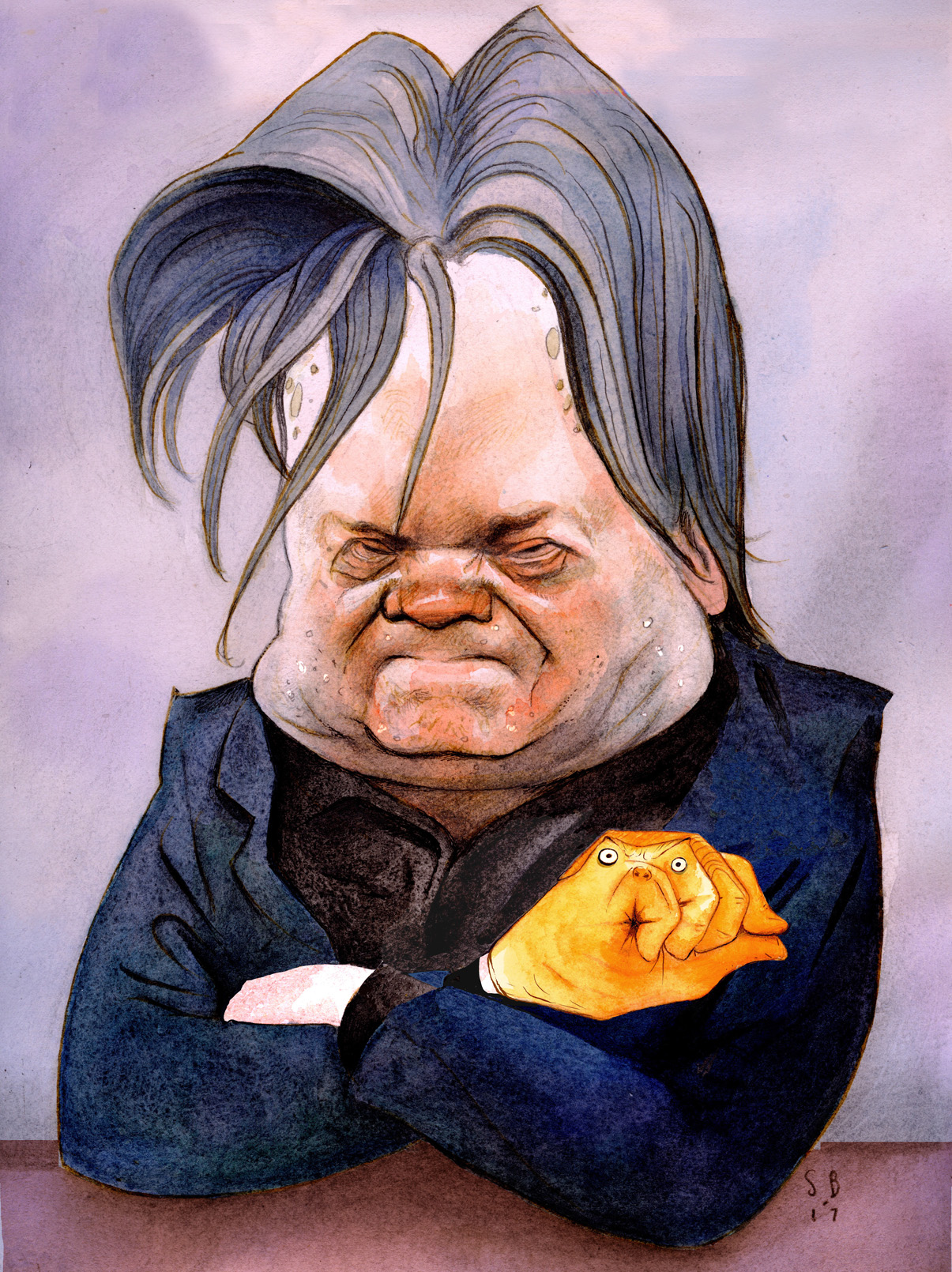 Stephen Bannon, The American Bystander.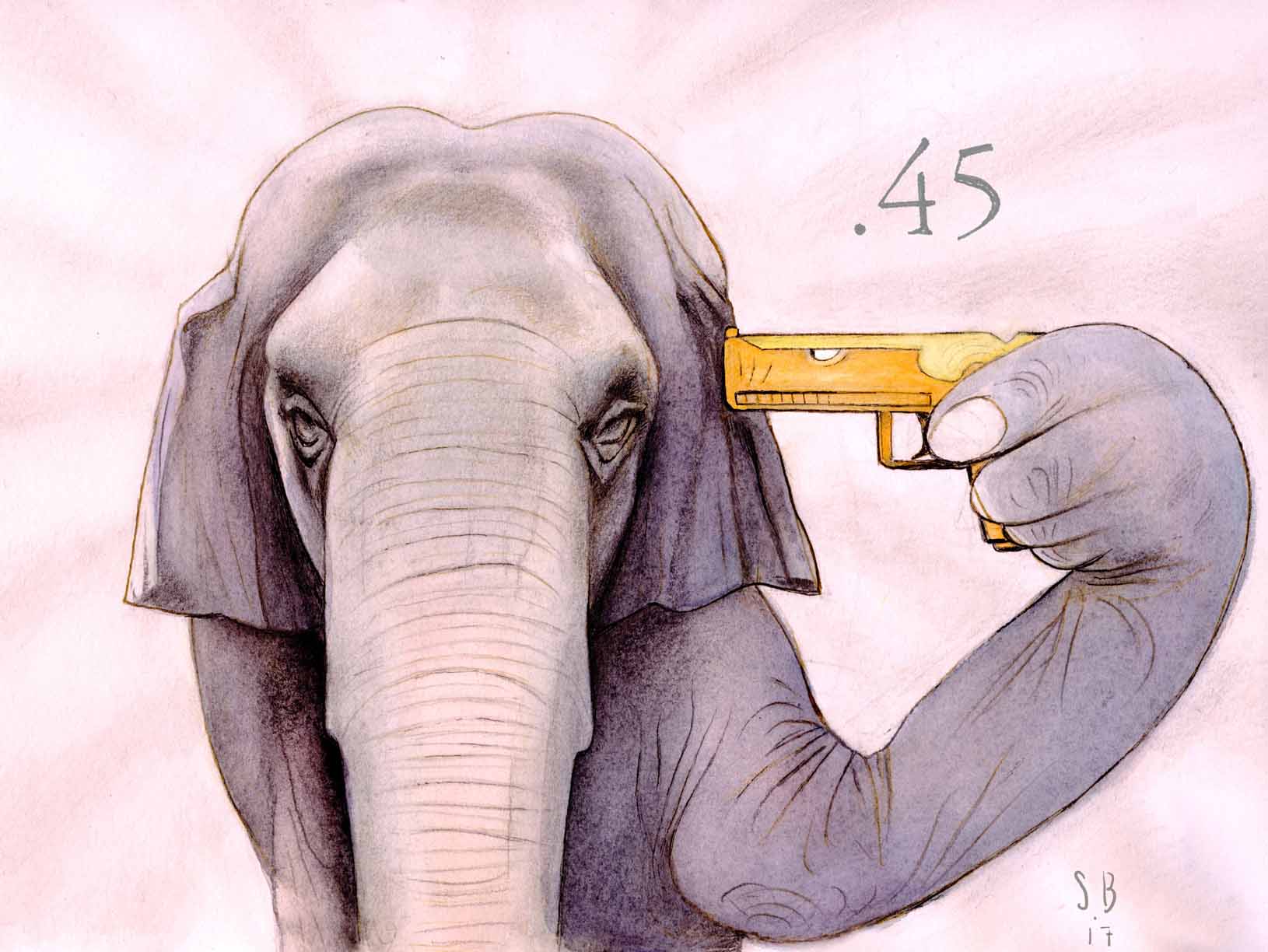 American Journal.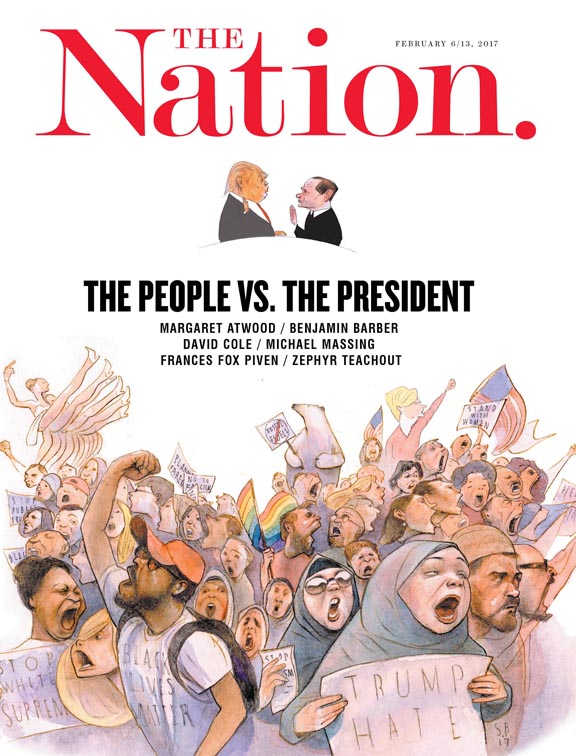 The Resistance.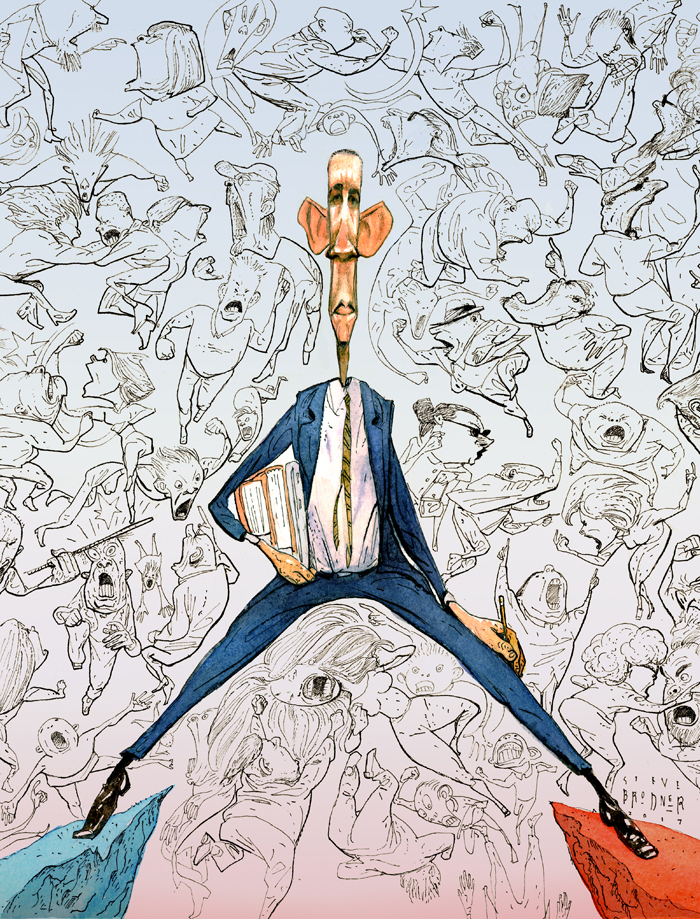 The Legacy of Obama.
The Nation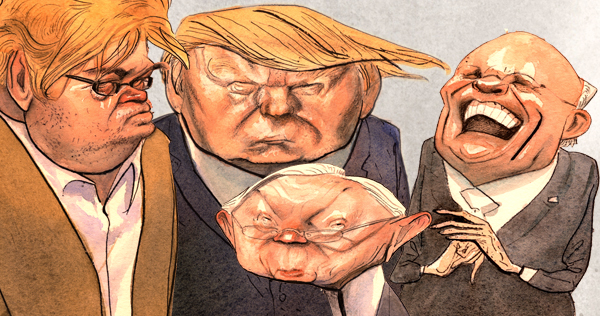 The Trump Gang
The Nation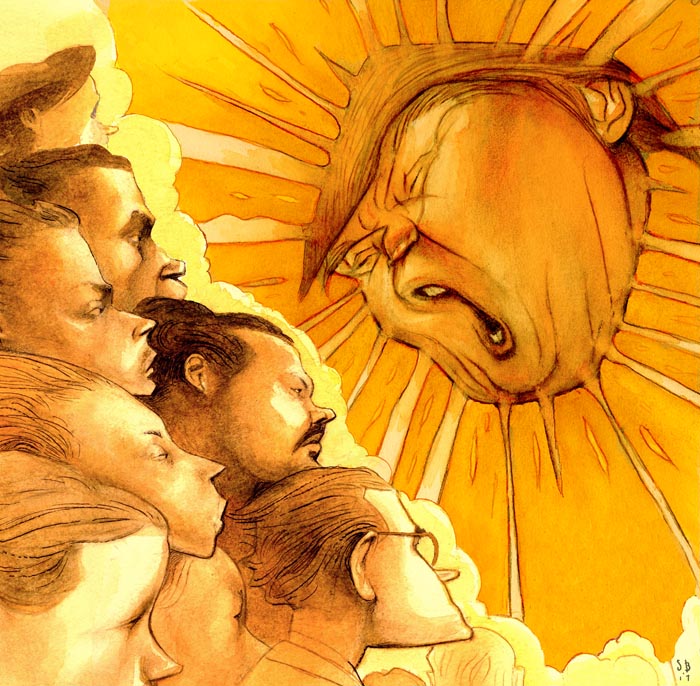 Resisting Trump
Harper's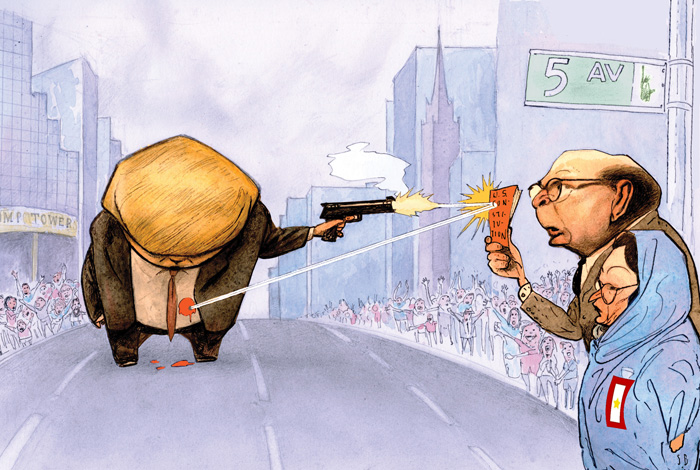 Trump and the Khans. The Nation.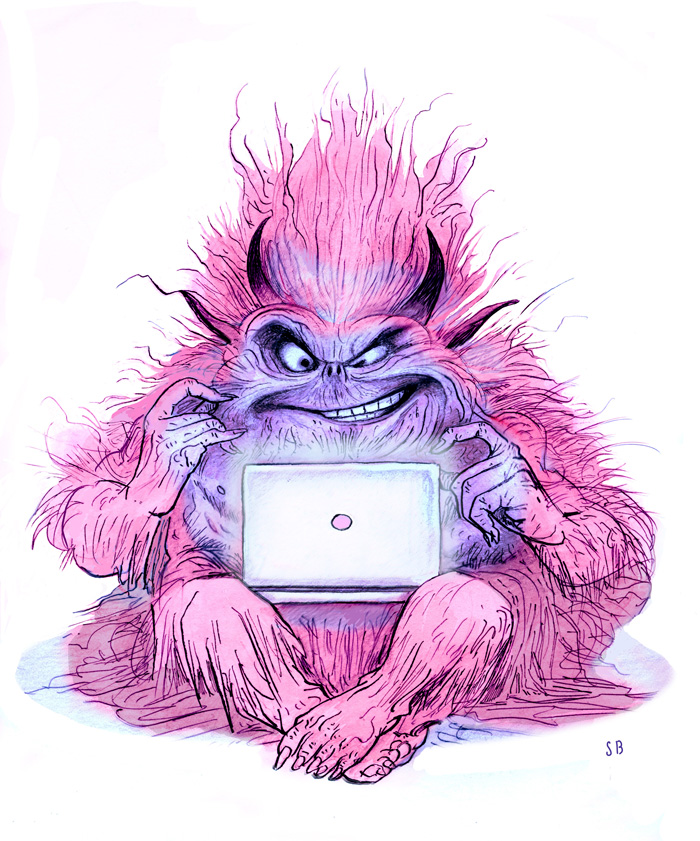 A Troll. For Time Magazine. Click here for 2016 published work:
TWO-WEEK RNC/DNC COVERAGE:
150 drawings. For The Village Voice.
Thanks to Andrew Horton, AD, Will Bourne, ED, and Gurgen Aloyan (assistant for those nights.)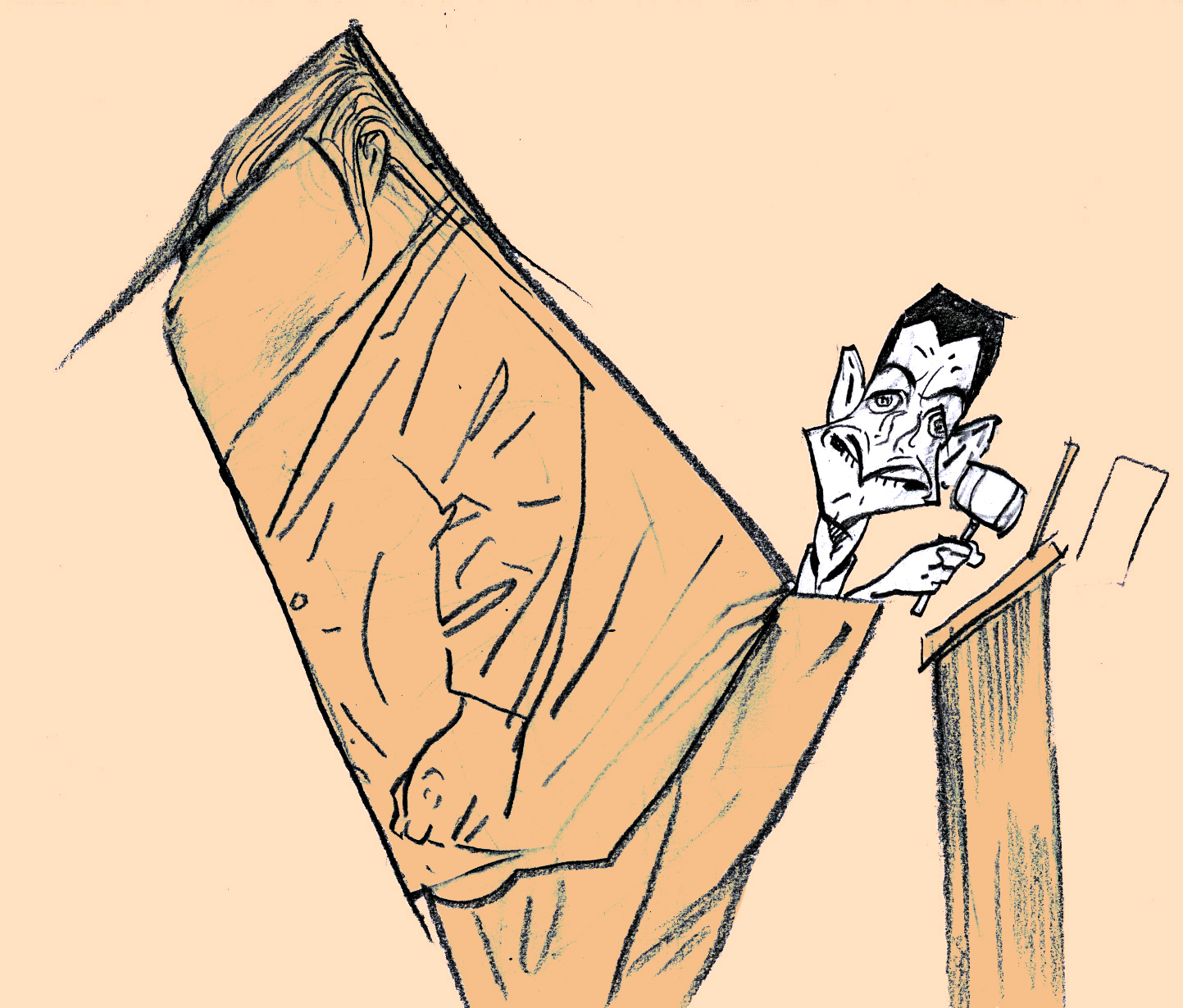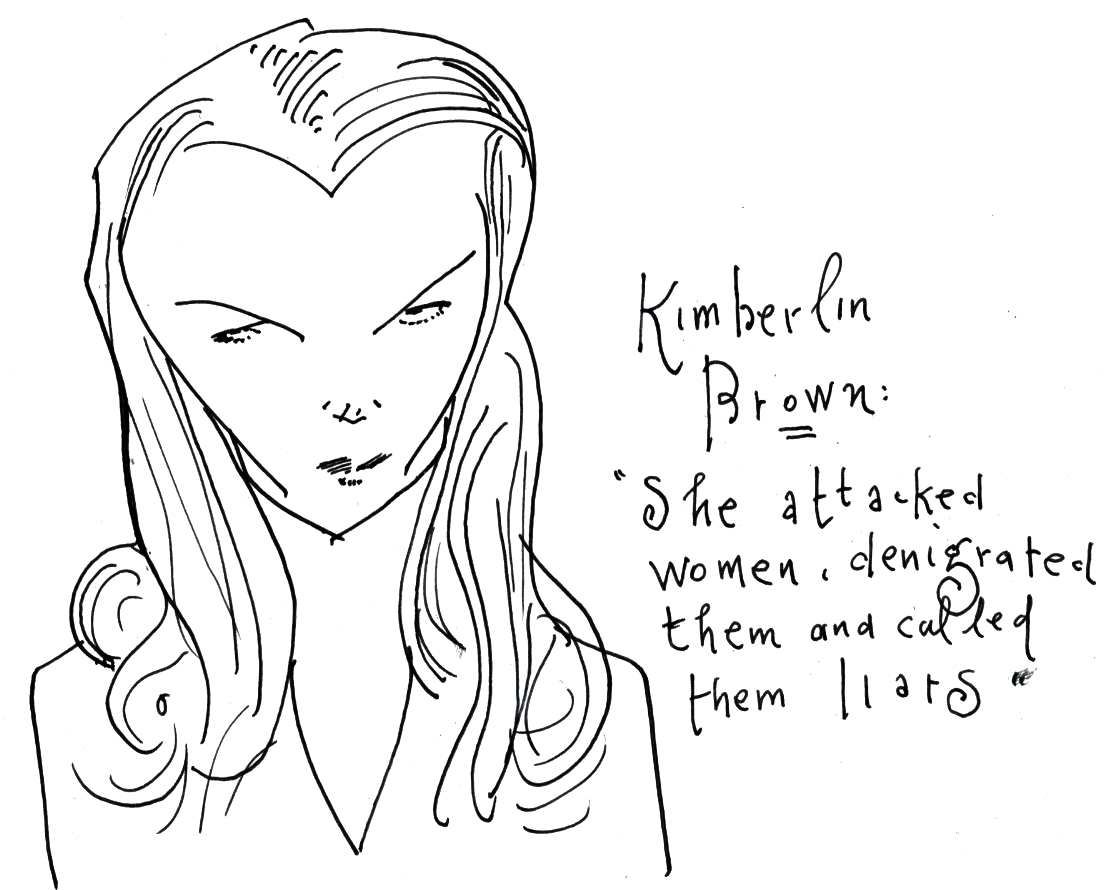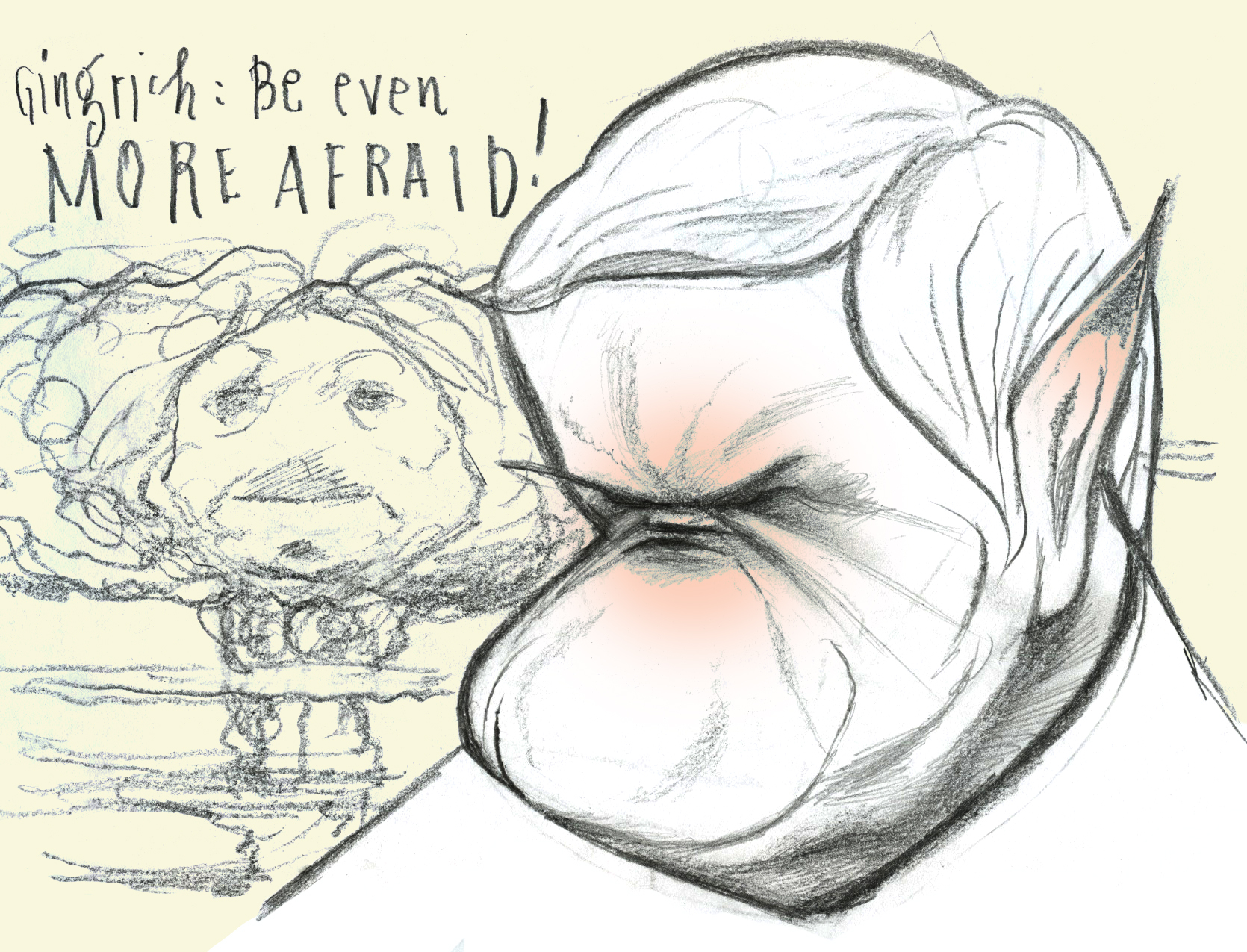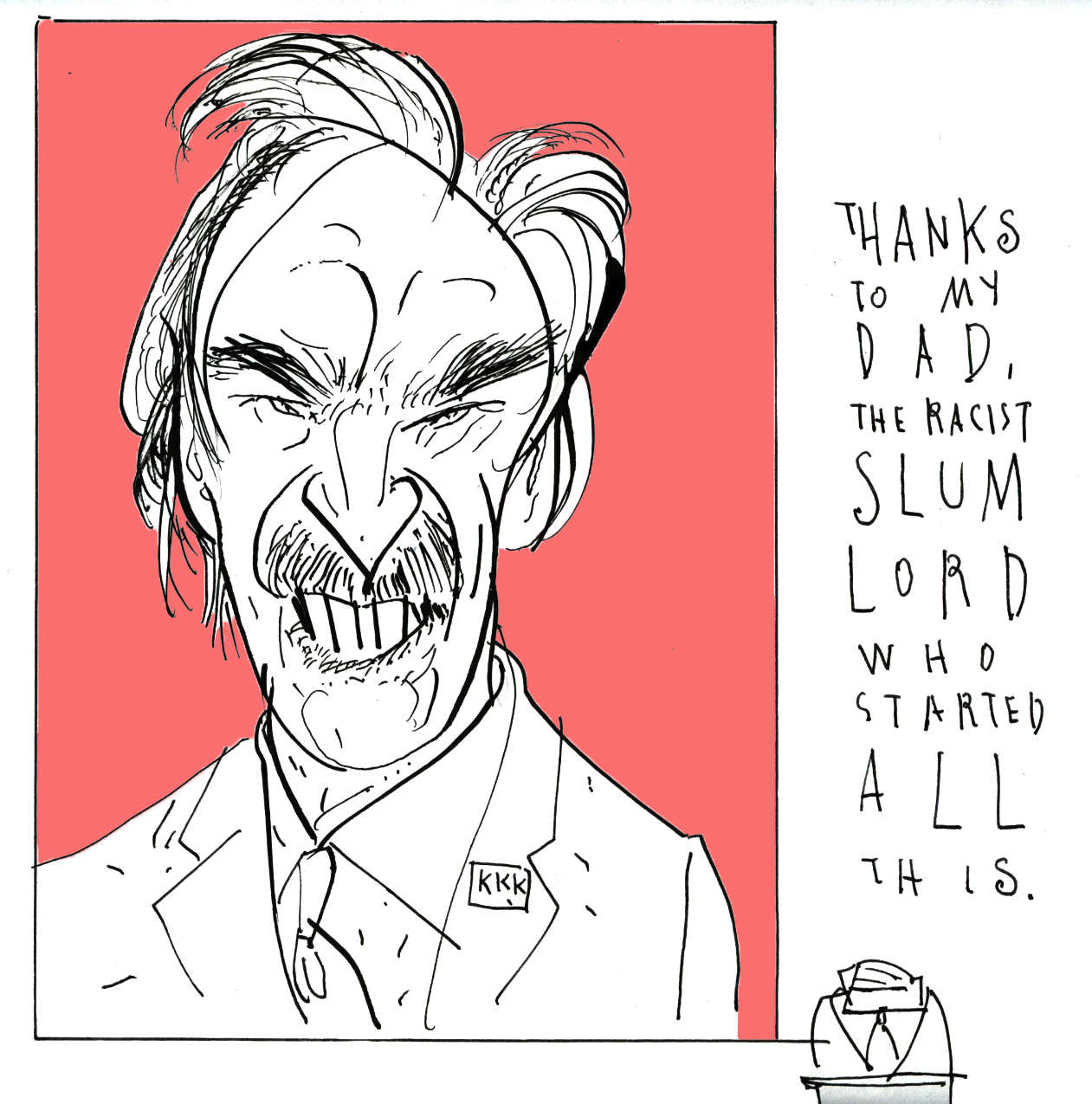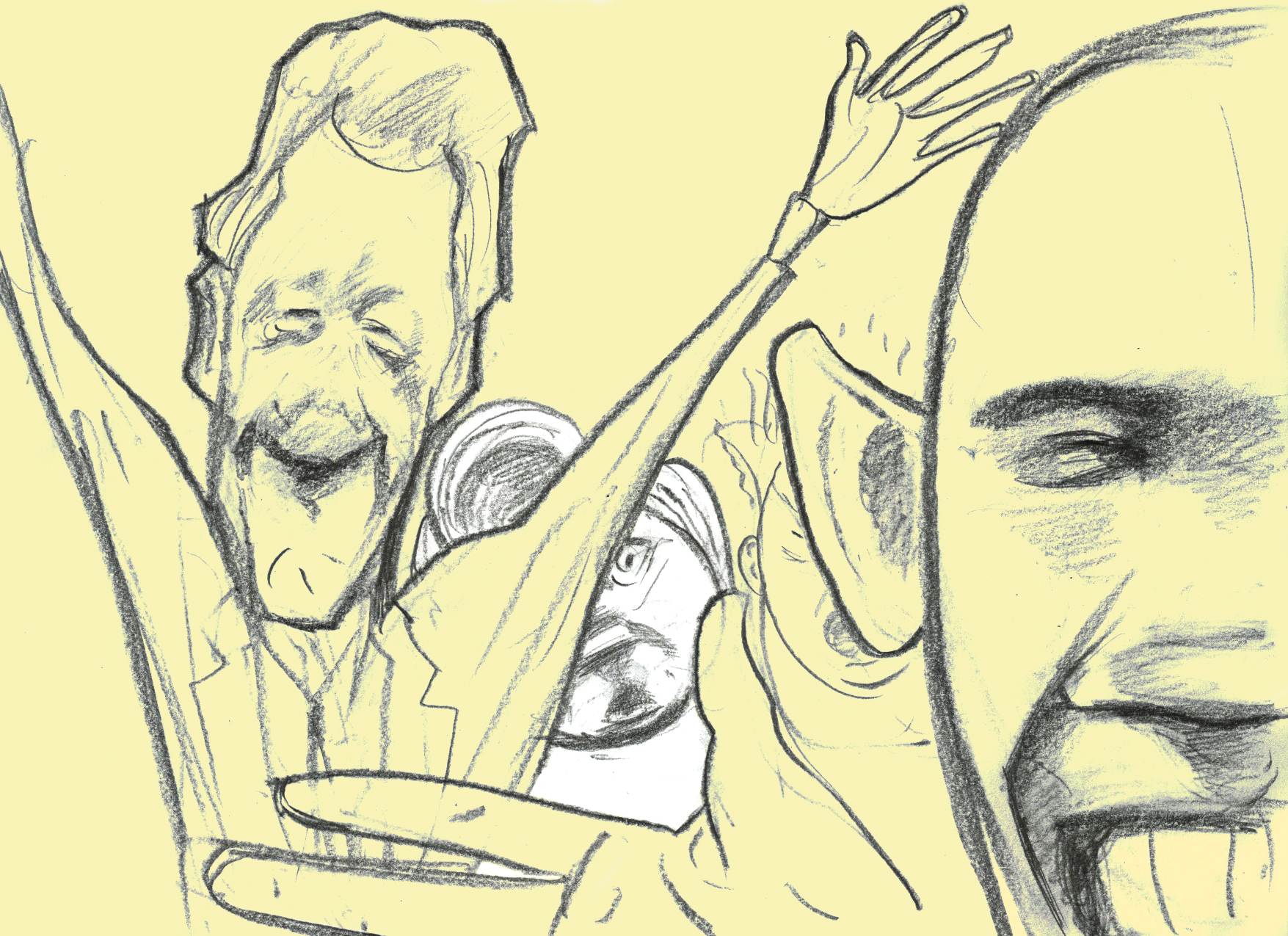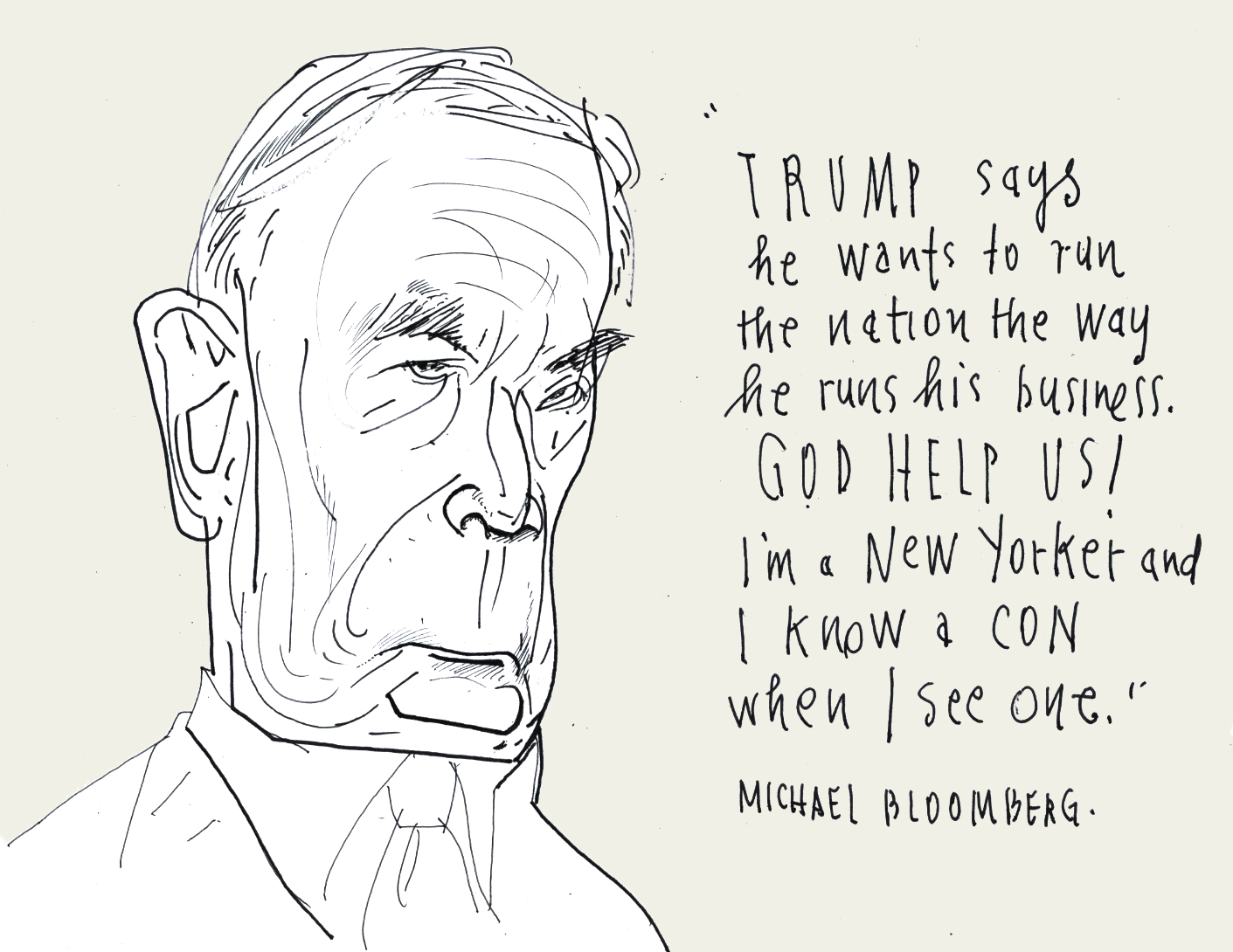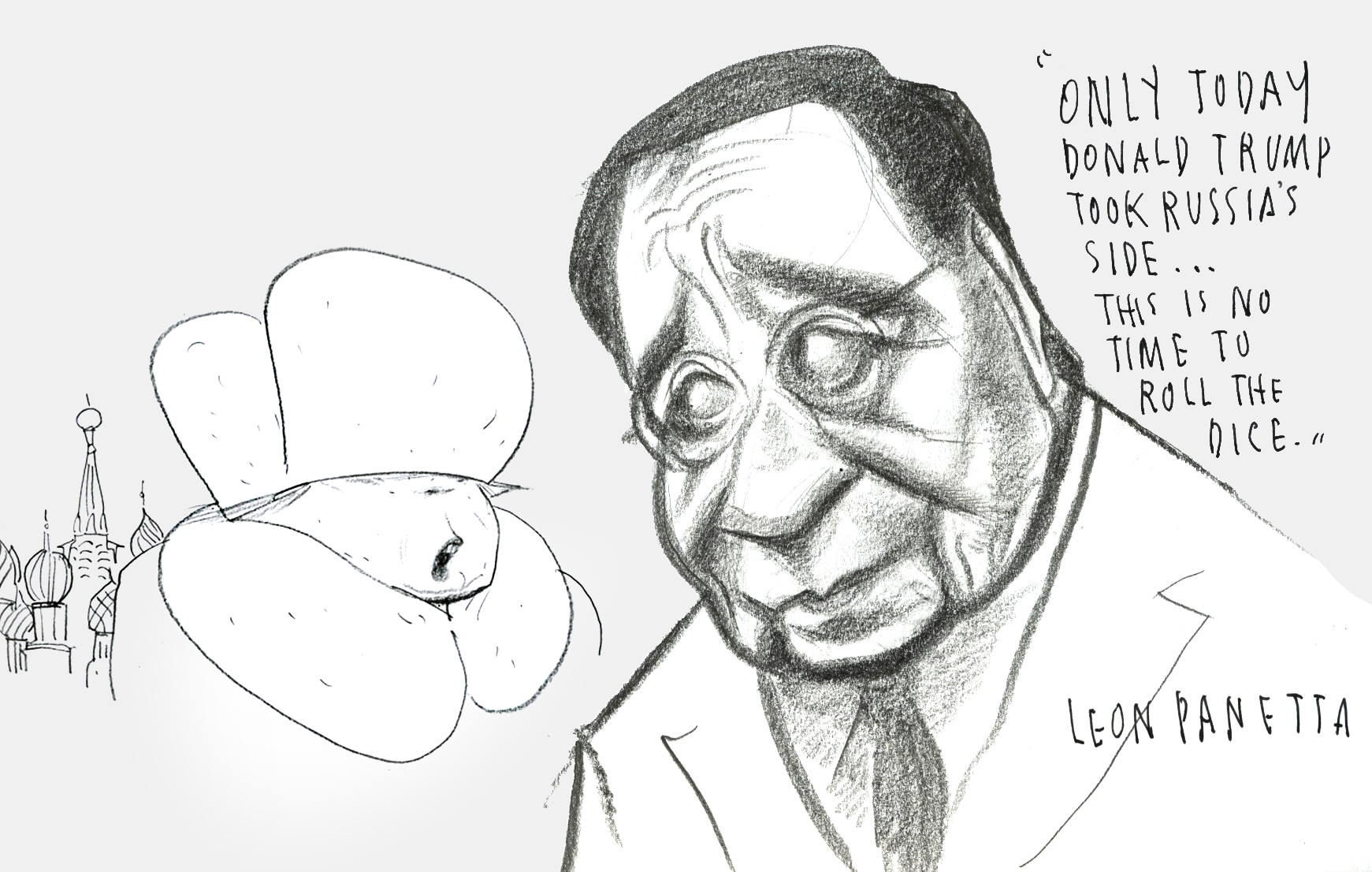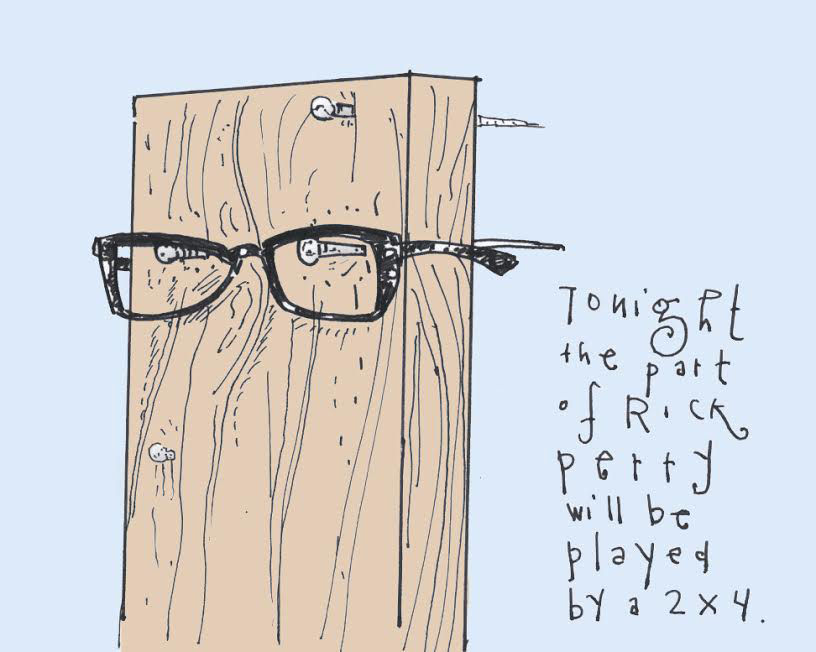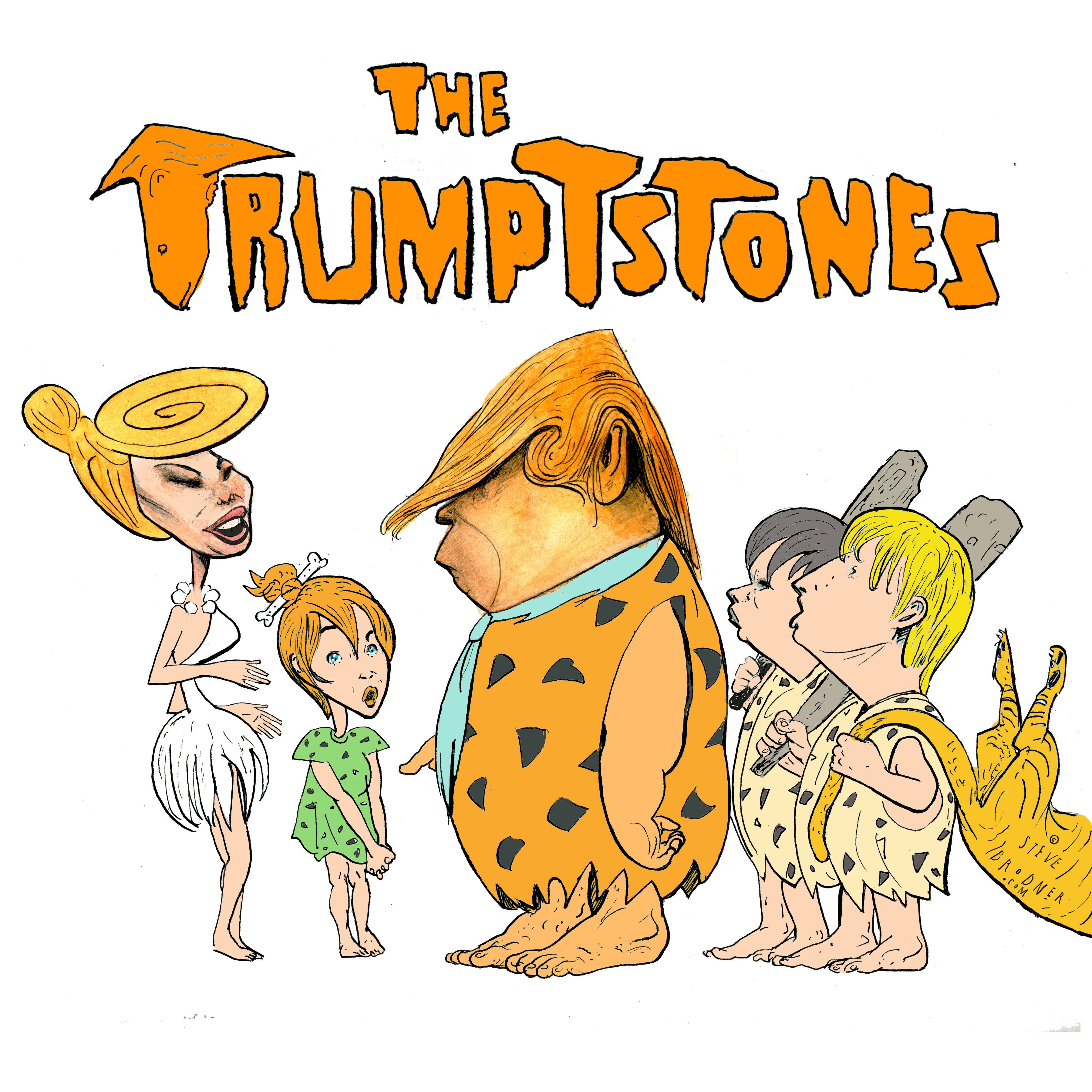 In a pitch for Jewish voters Trump claims he never takes off his beaver hat.
Trump racks up key endorsements.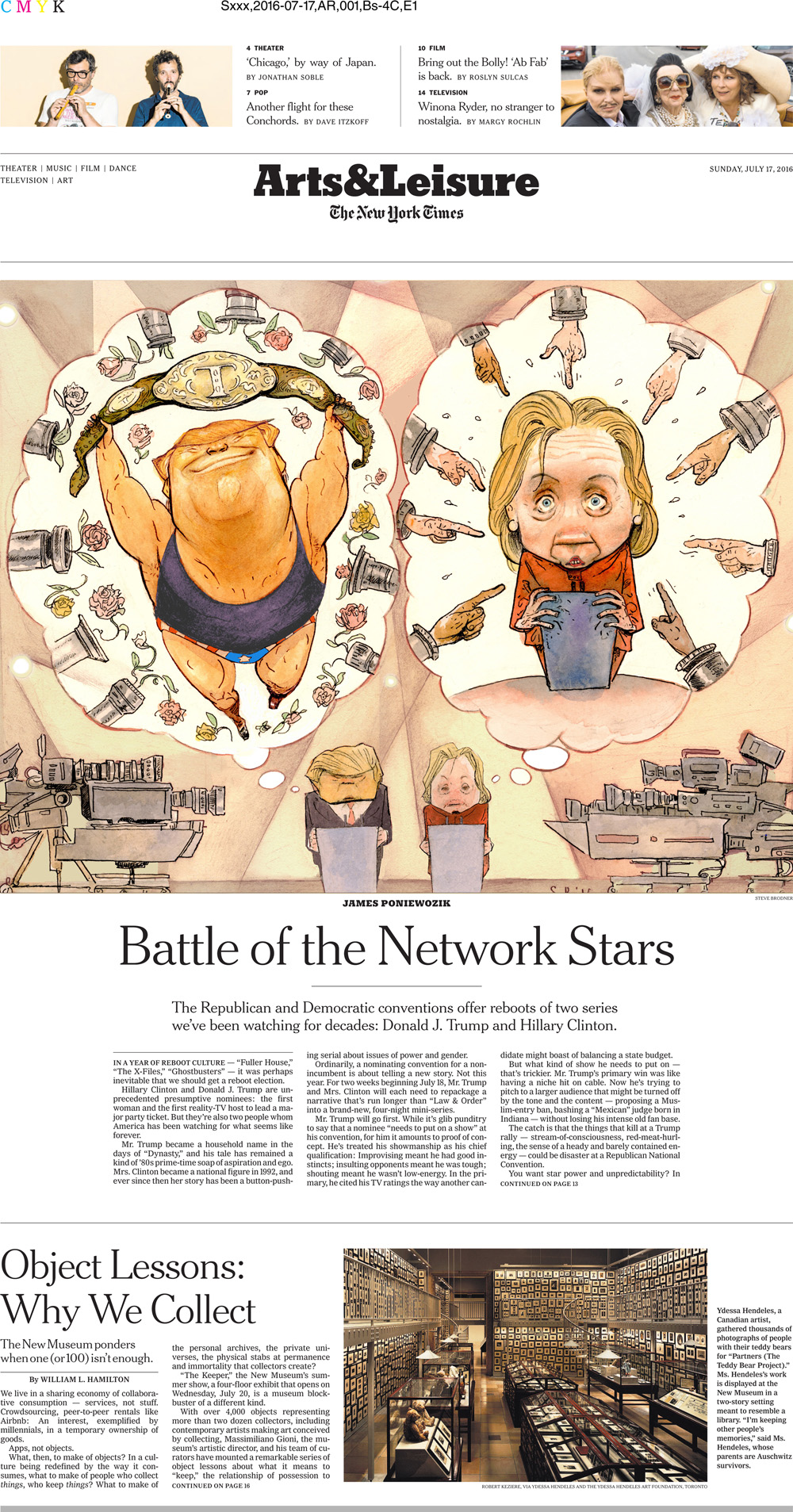 For Sunday's NY Times Arts and Leisure cover. How Trump and Clinton see the media. Verrry differently, I suspect.
Recently Jake Tapper had me as a guest on State of the Union. He briefly backed away from his cartoonist's chair and let me swing out. Thanks all!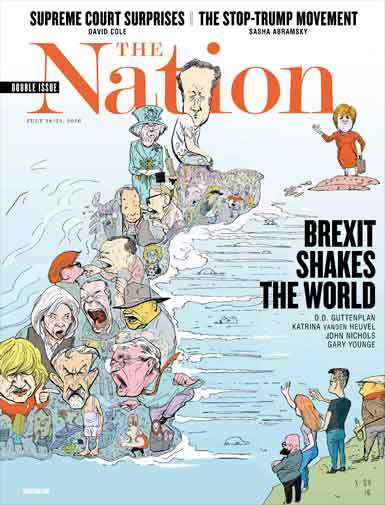 This week The Nation covers the uncovering of Brexitmania.
My cover featuring these right honorable gentlemen and gentlewomen:
Top to bottom: Nicola Sturgeon, David Cameron, Queen Elizabeth II, Alan Johnson, Michael Gove, Peter Mandelson, Arron Banks, Theresa May, Nigel Farage, George Galloway, Boris Johnson, Jeremy Corbyn, and Hilary Benn.­ Big help from and thanks to Robert Best, Roane Carey, Katrina vanden Heuvel.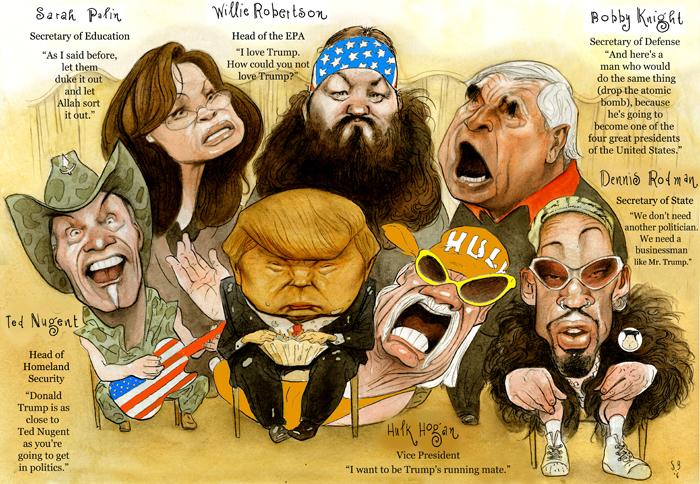 Breaking news: The Trump Cabinet Just Announced (exclusive to this caricaturist!)
For the Boston Globe.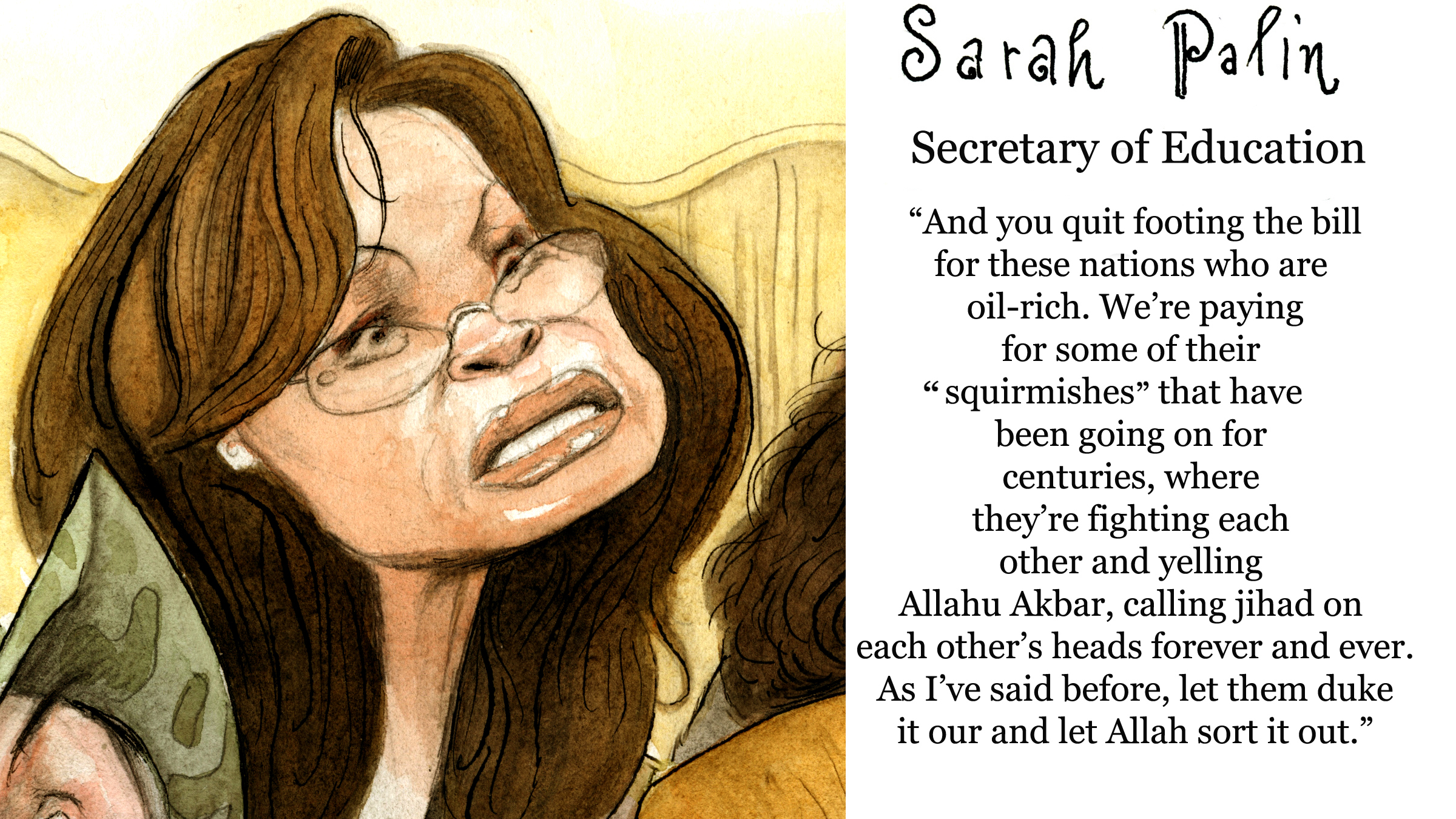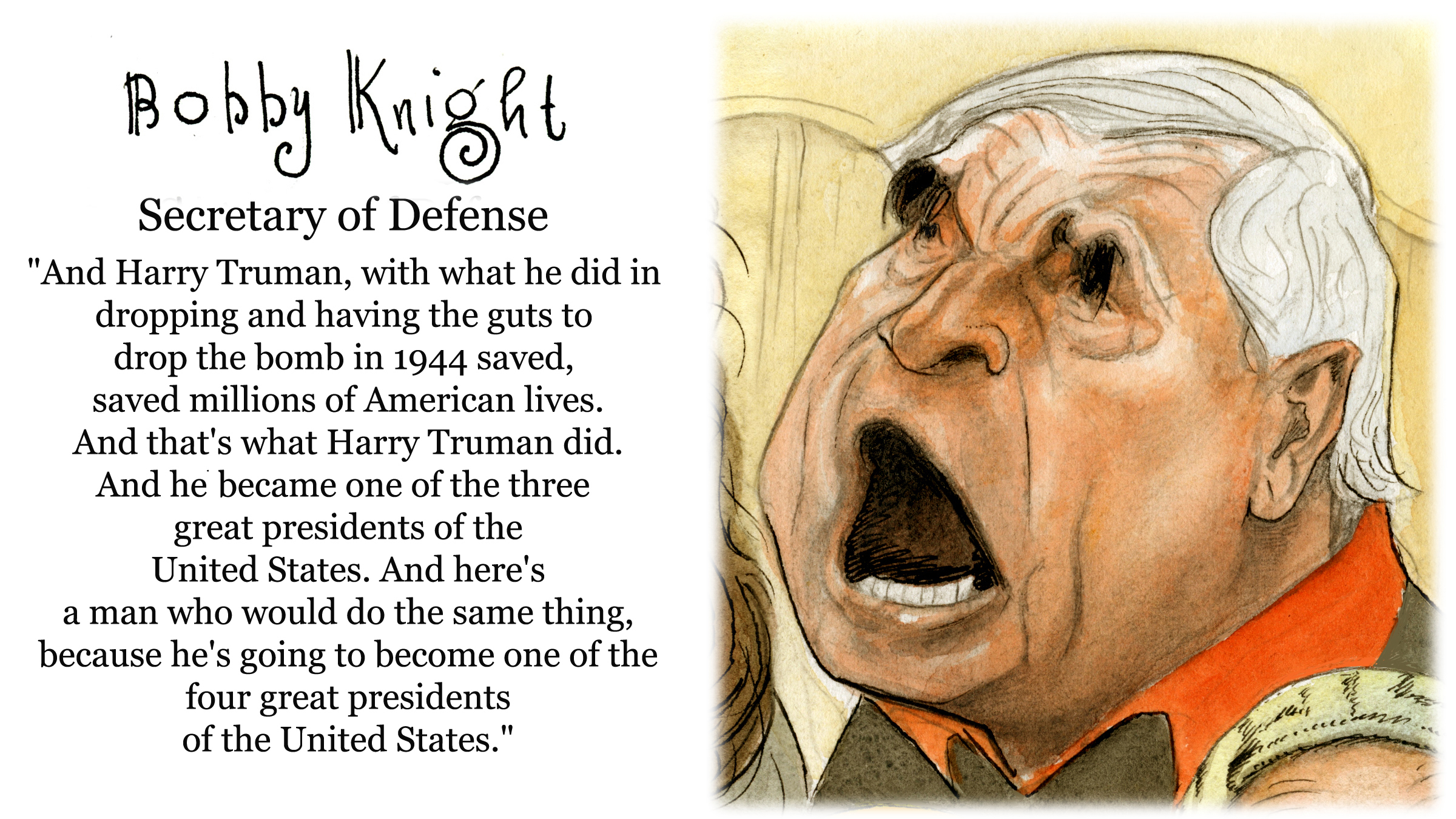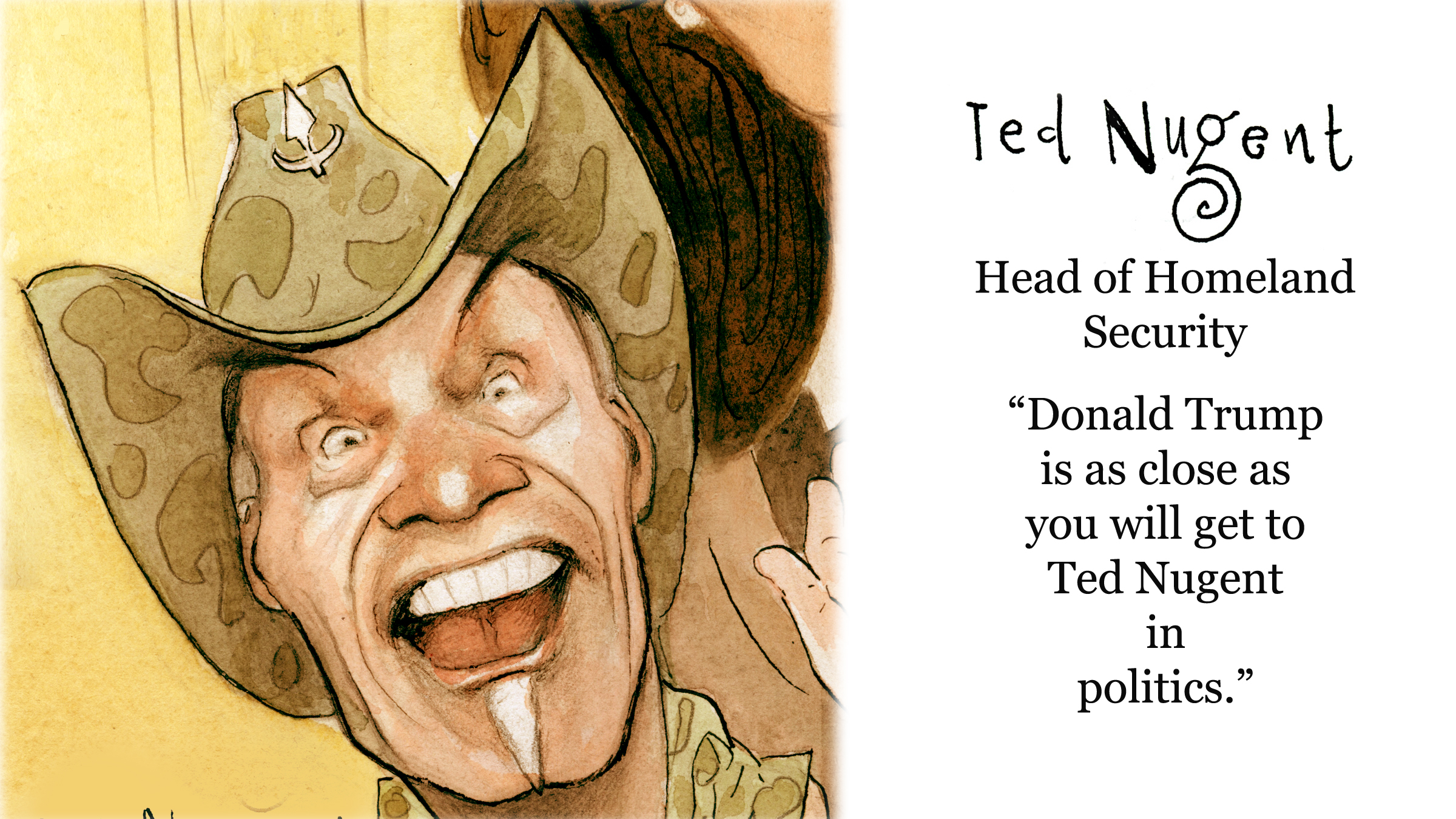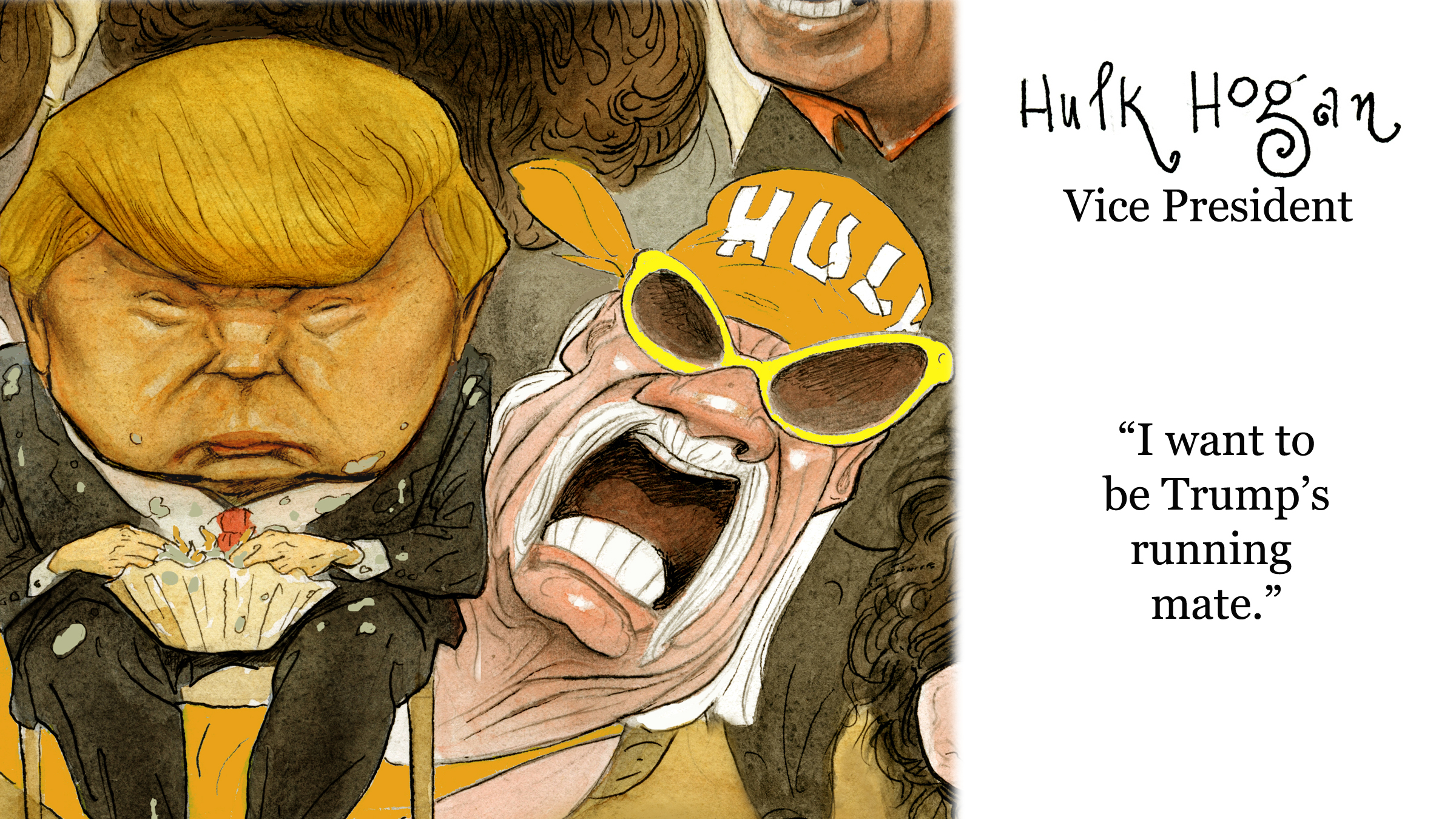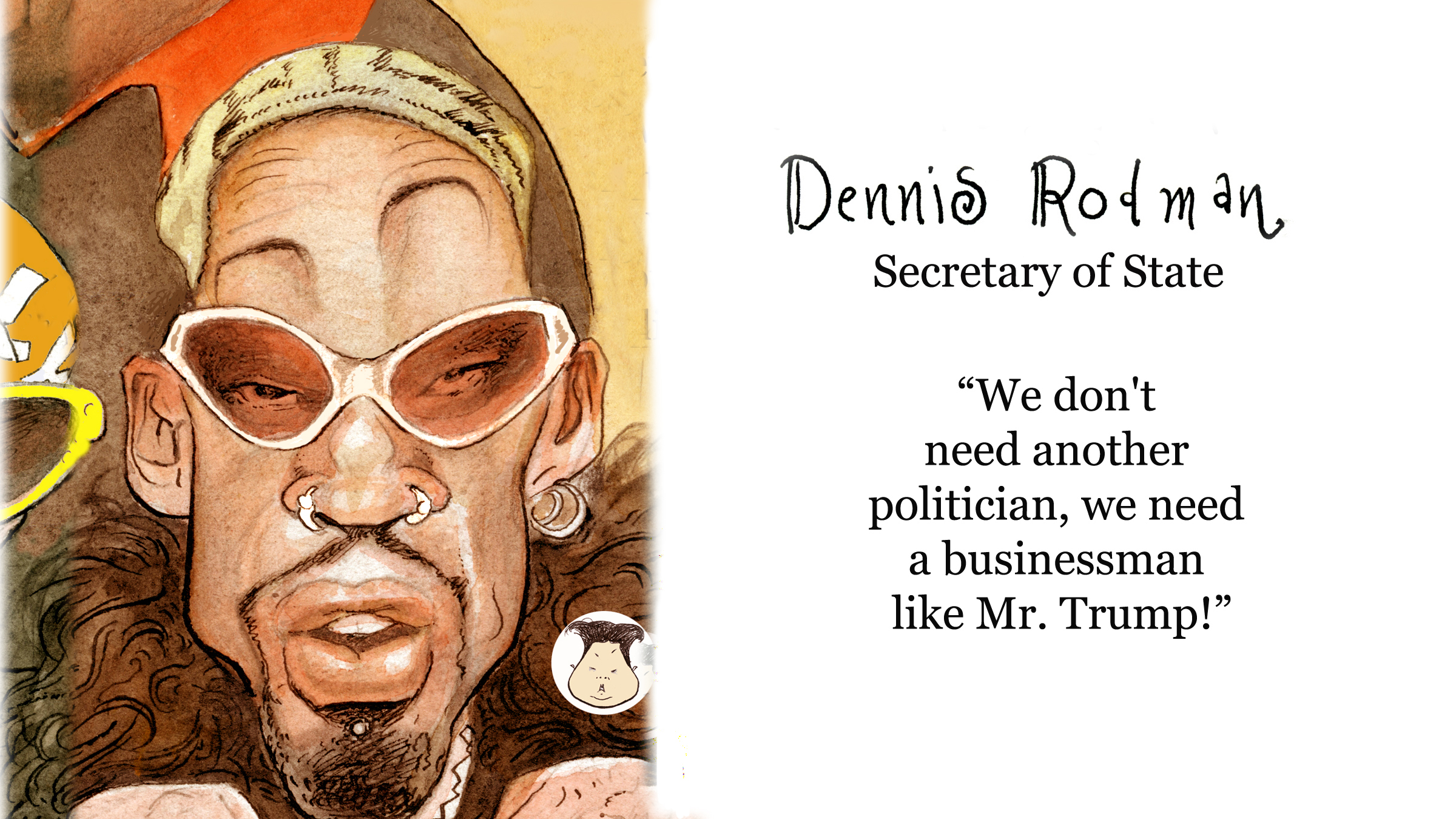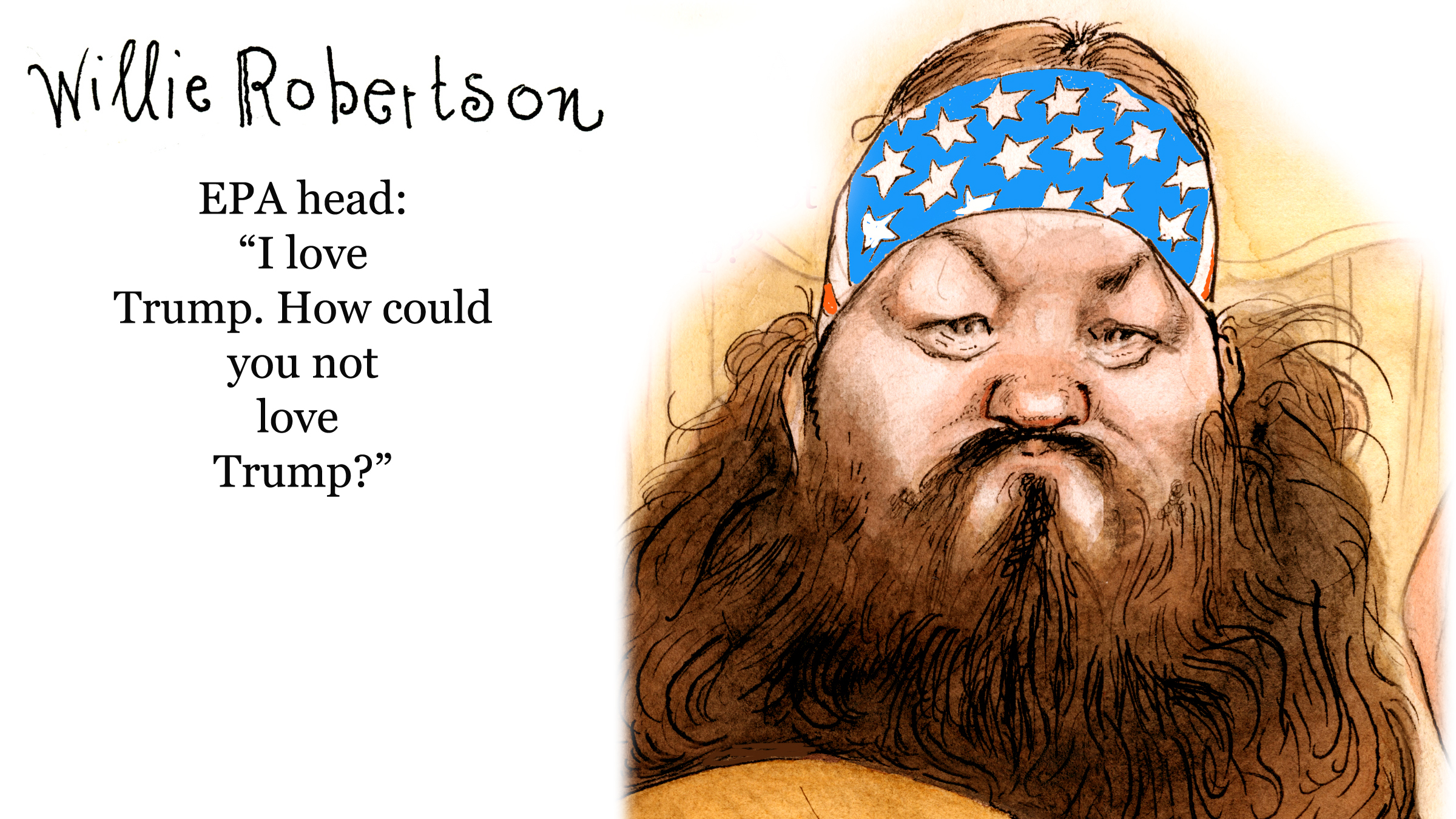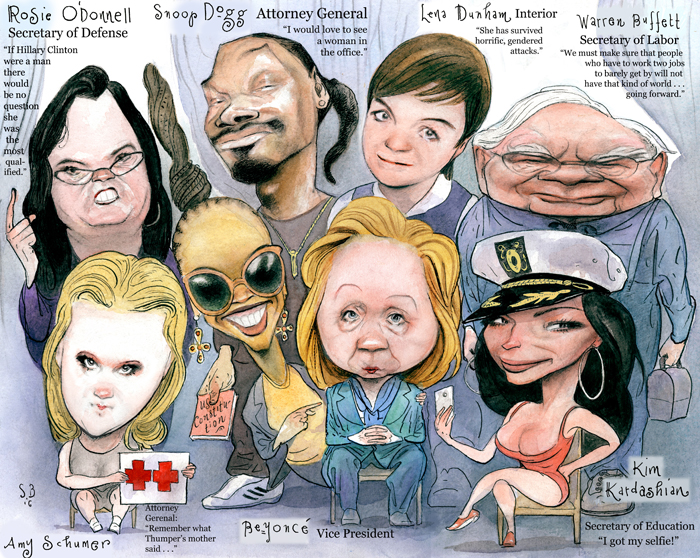 And . . . the Hillary Cabinet as well!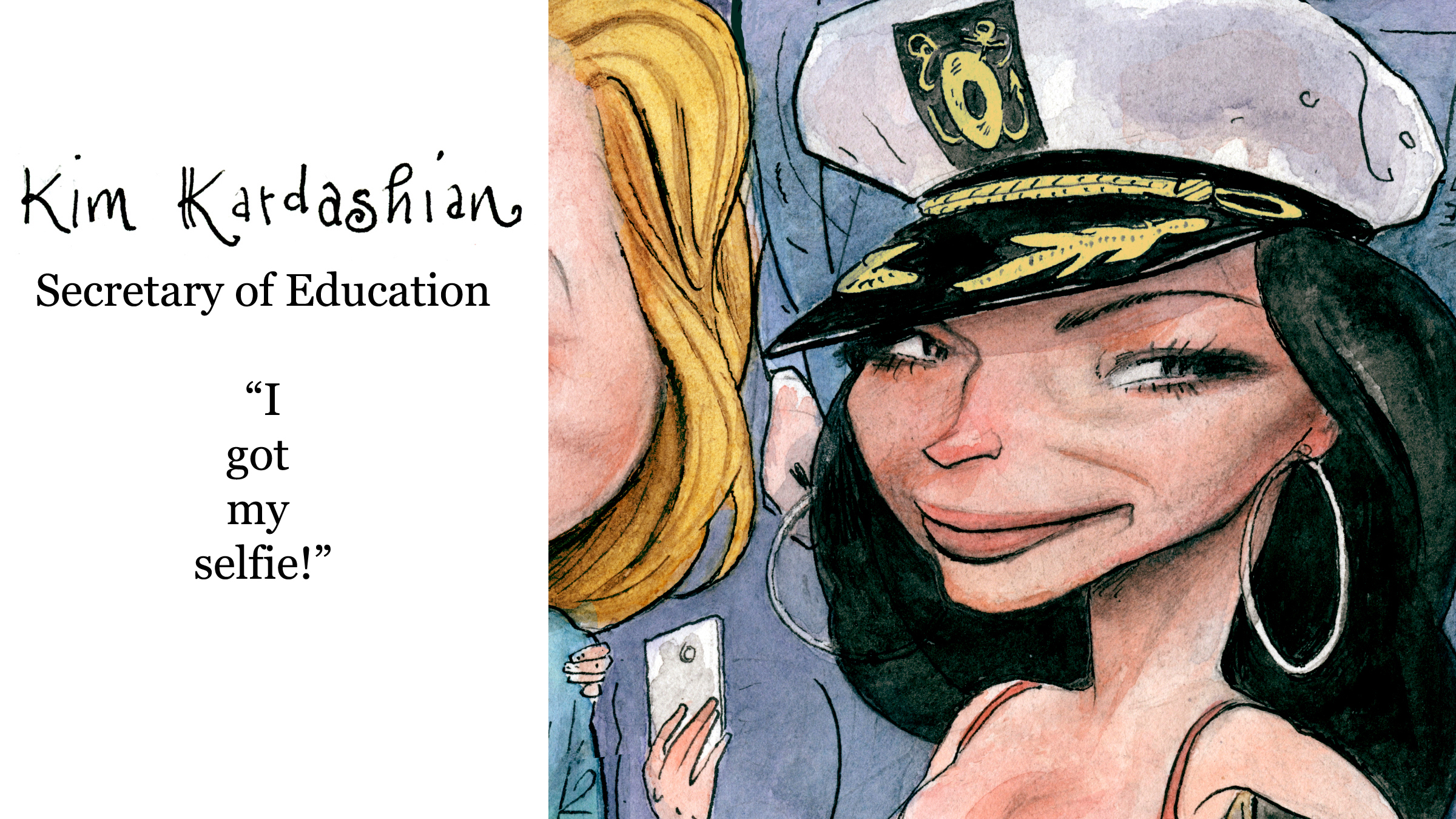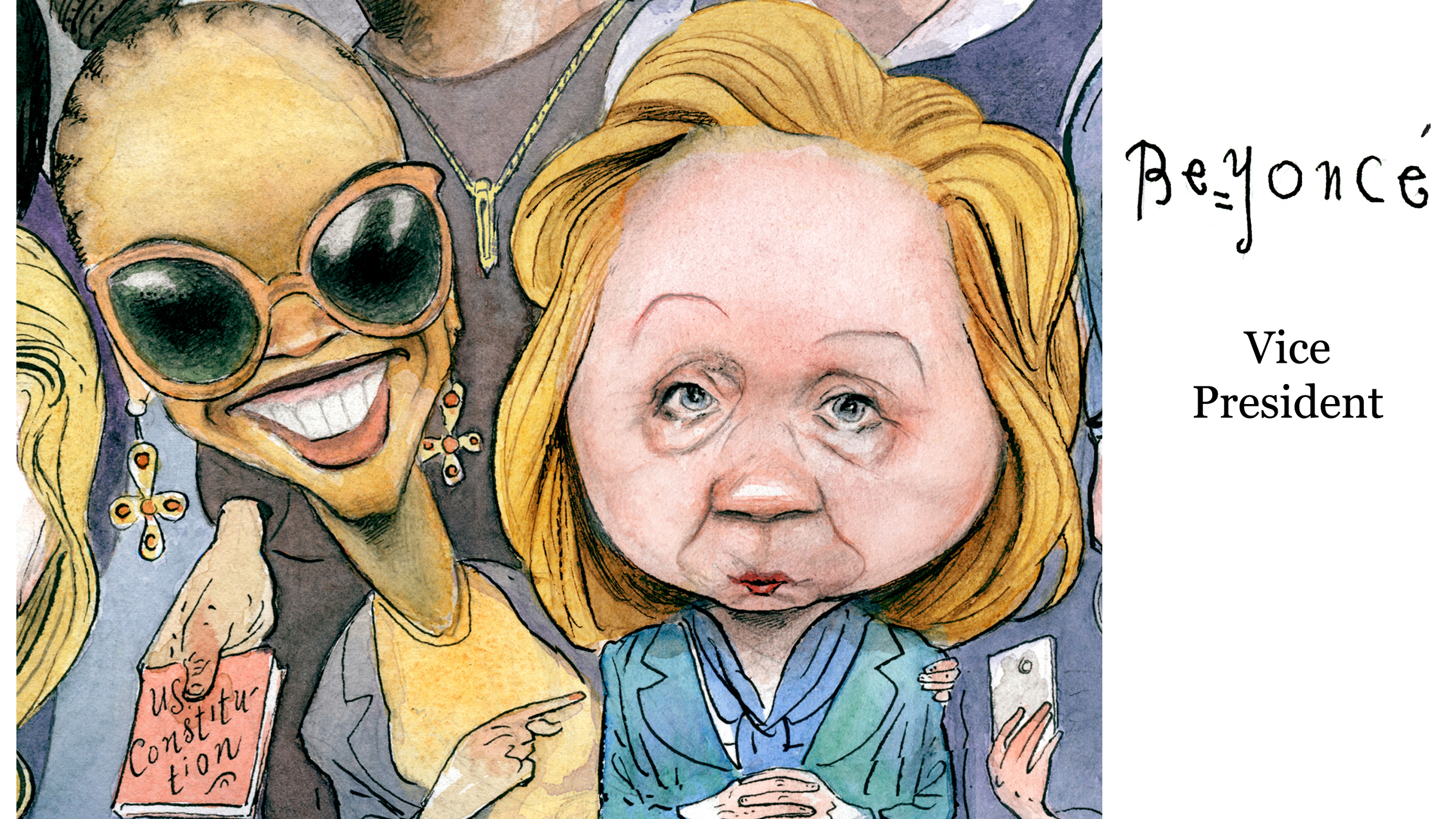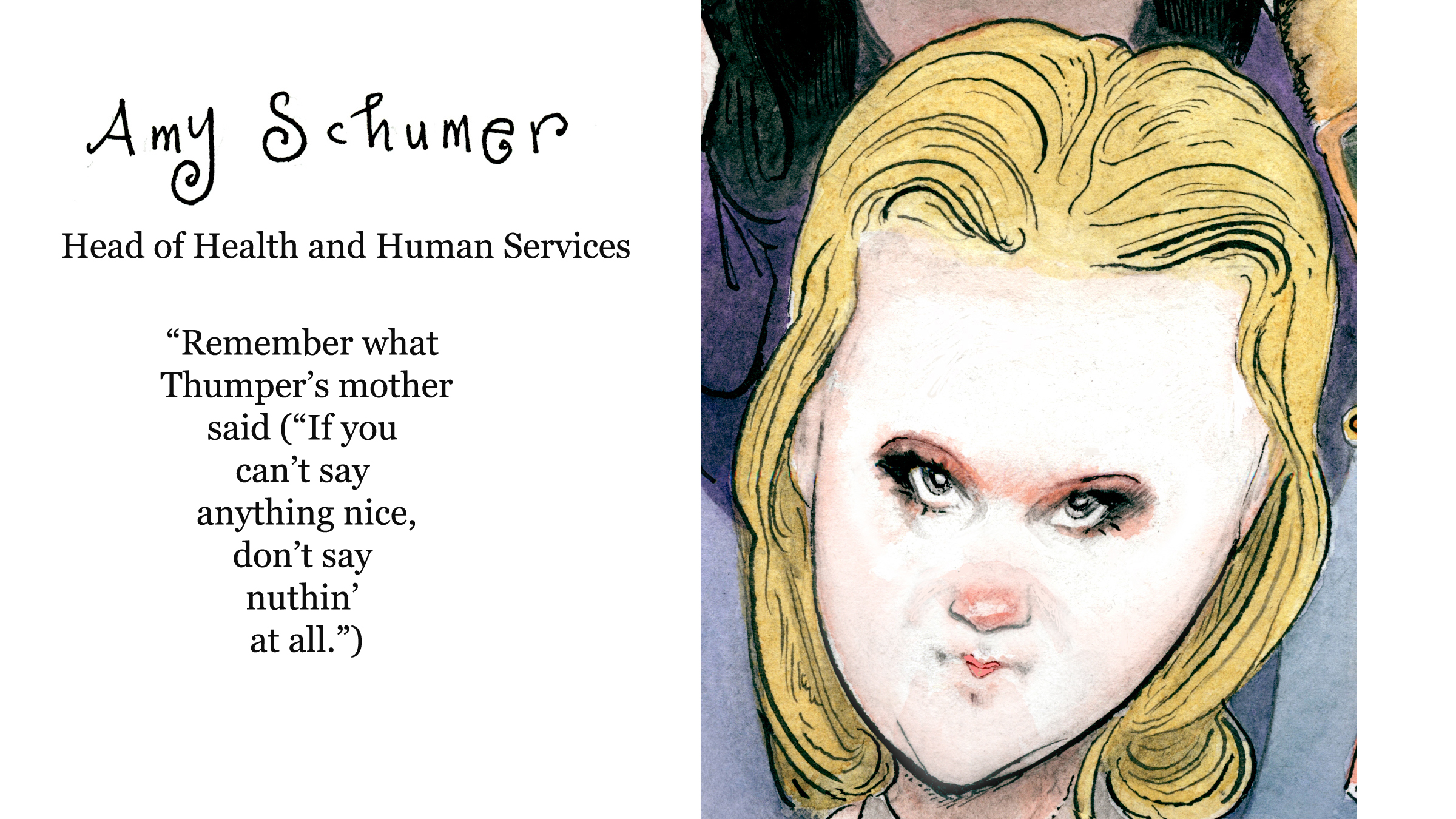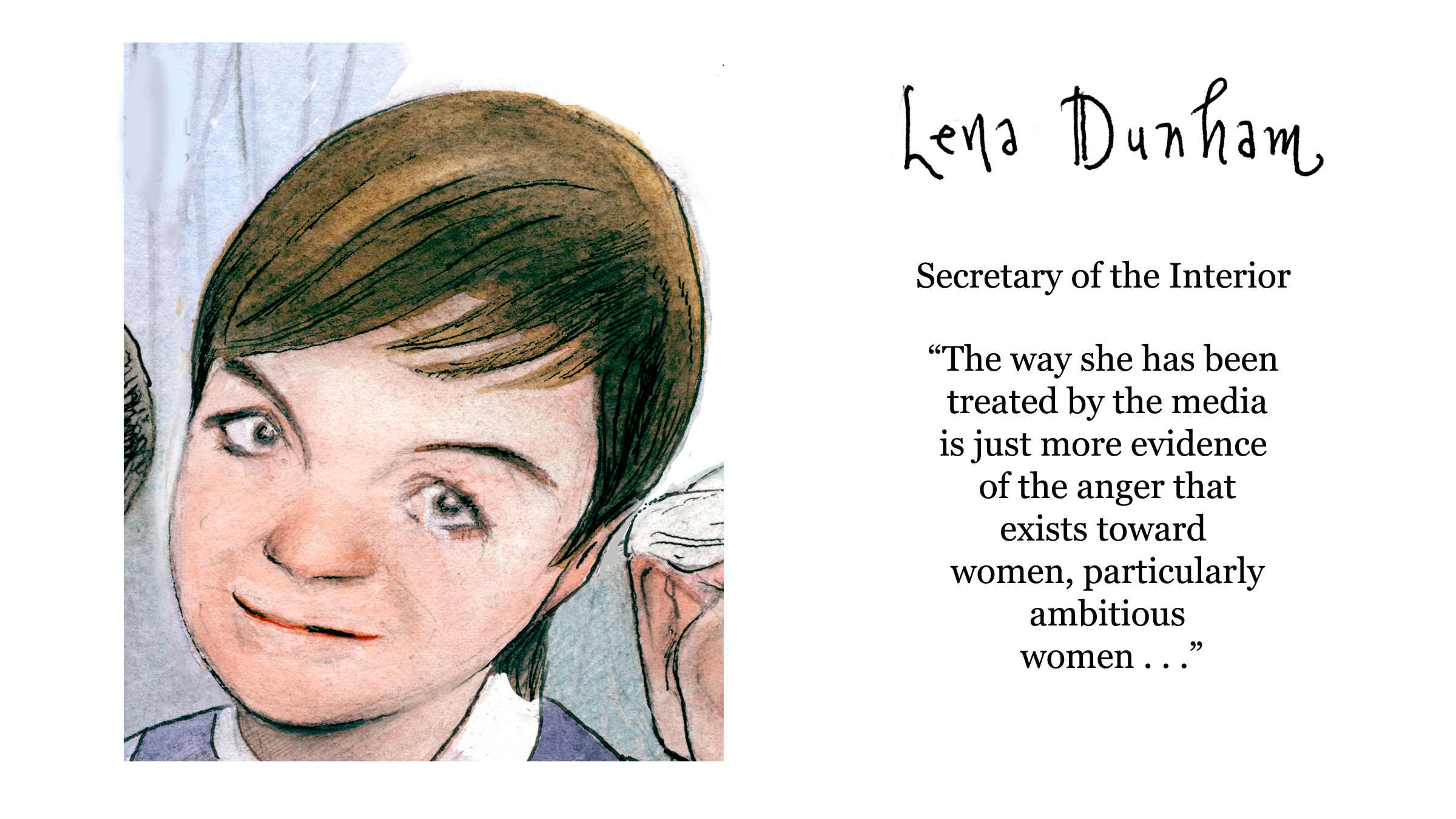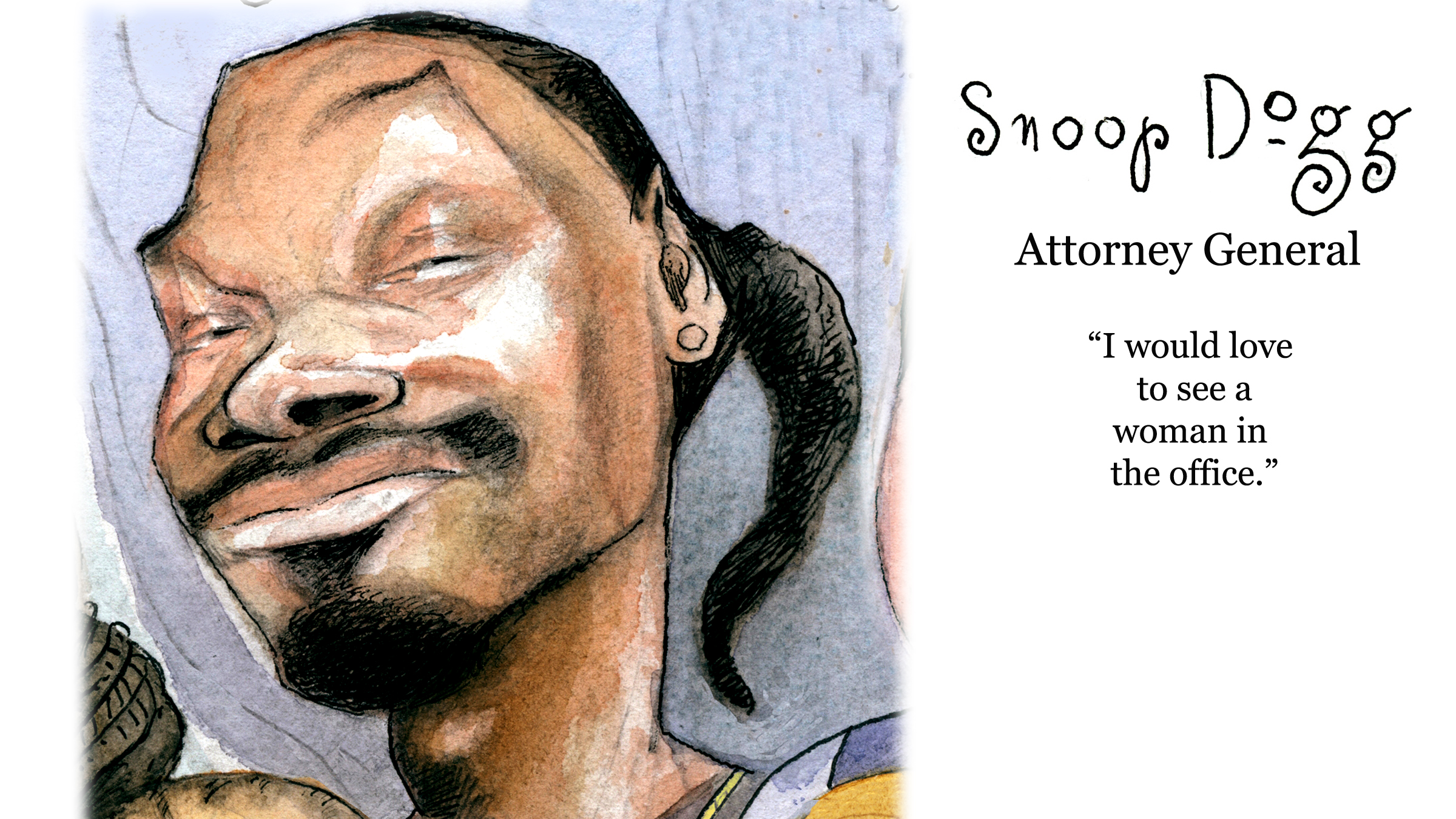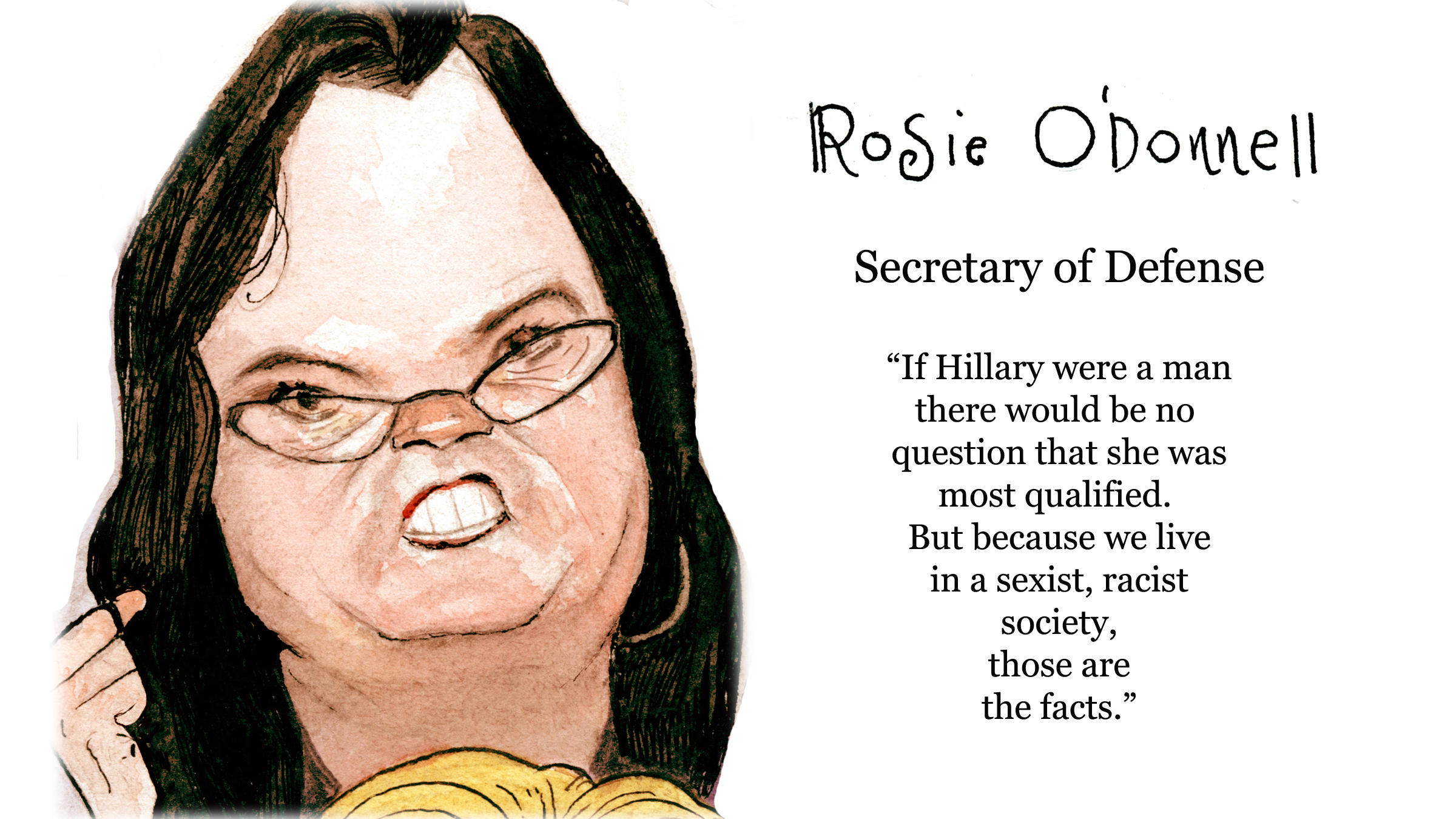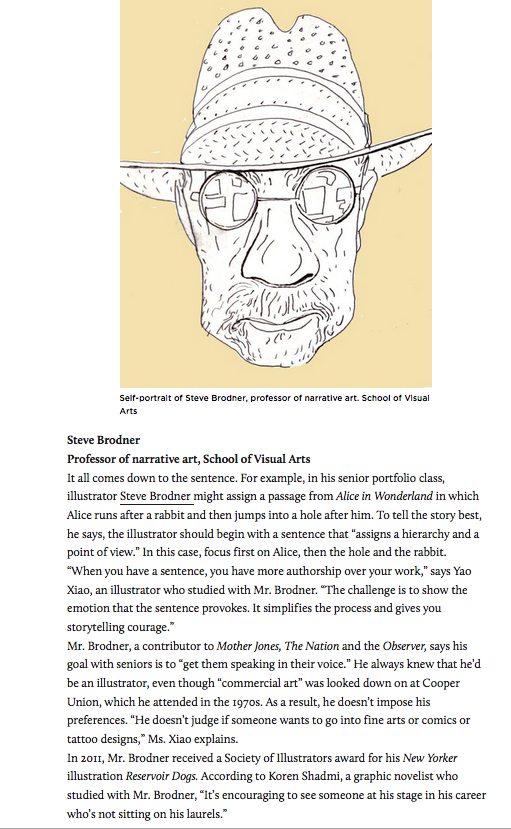 So grateful for all the years teaching (and getting taught by my students.)
Thanks to the Observer for this from last year and all new classes starting soon.
Amazed and delighted today to see my American Illustration piece "Toy Fascist" for The Village Voice get the big time announcement in the Voice today.
Thanks to Tom Carlson and everyone at the Voice and all the judges at AI-AP. Illustration seldom gets attention on this level. Very gratifying when it does.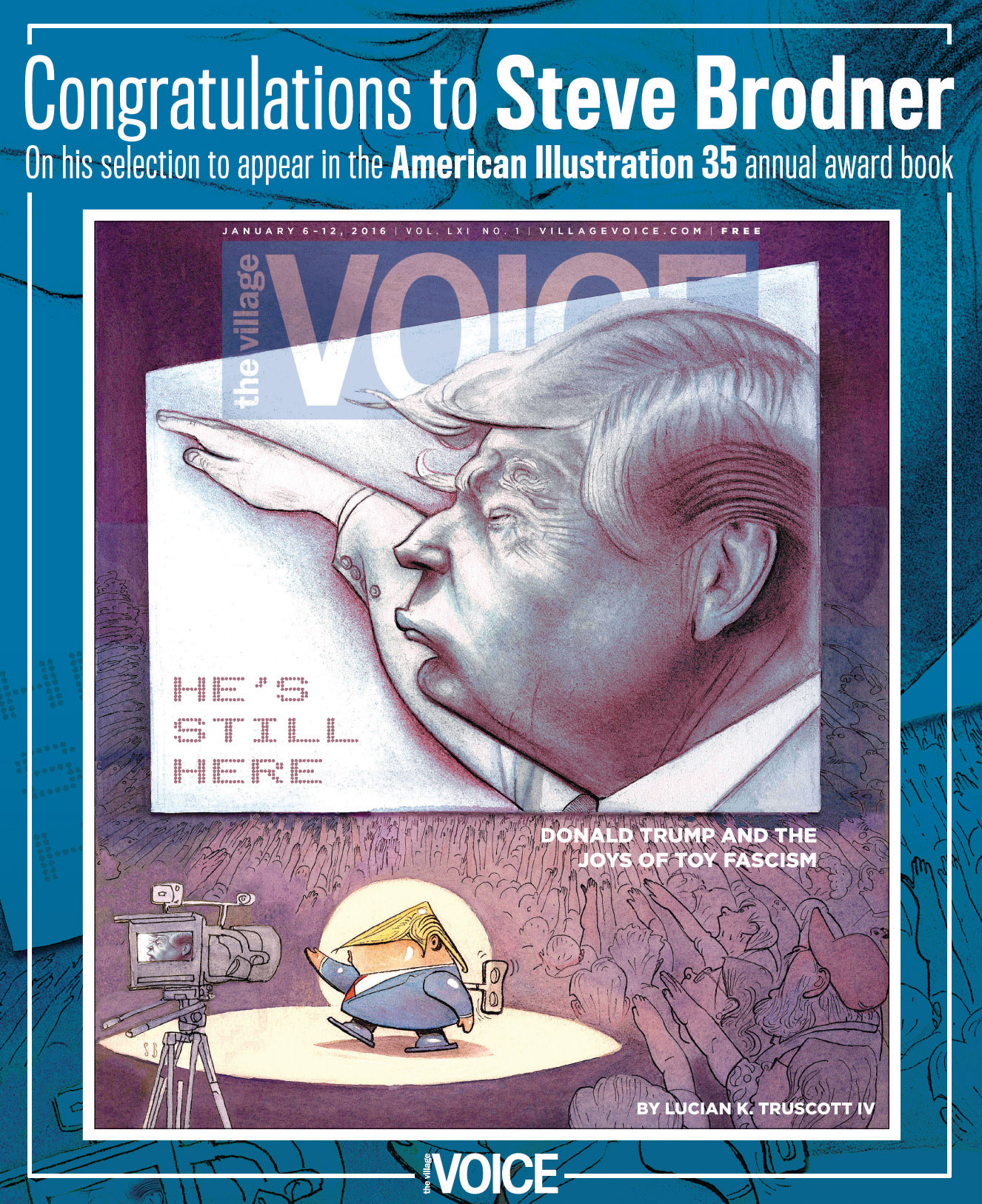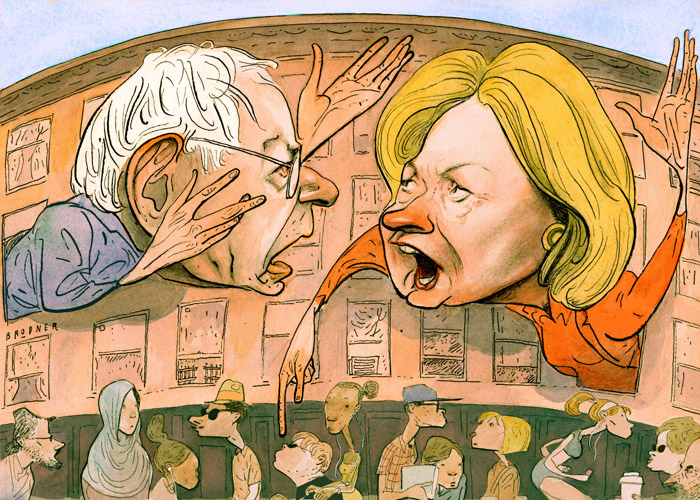 The Battle of Brooklyn, for The Boston Globe! You just know it's love!!
Thanks Omar Vega!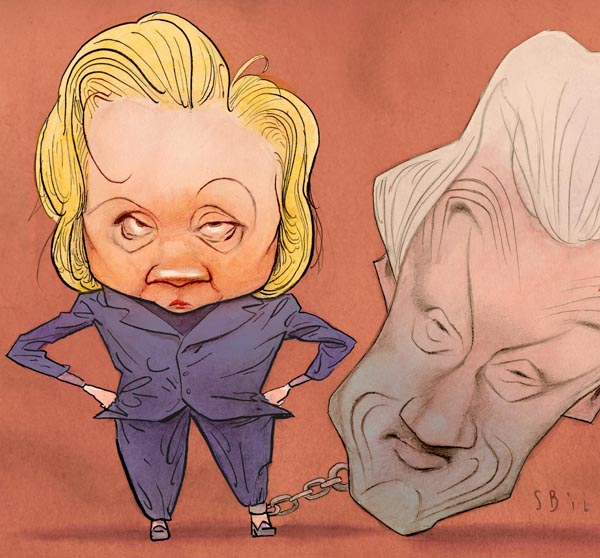 As if Hillary Clinton needed more problems. In the NY Observer.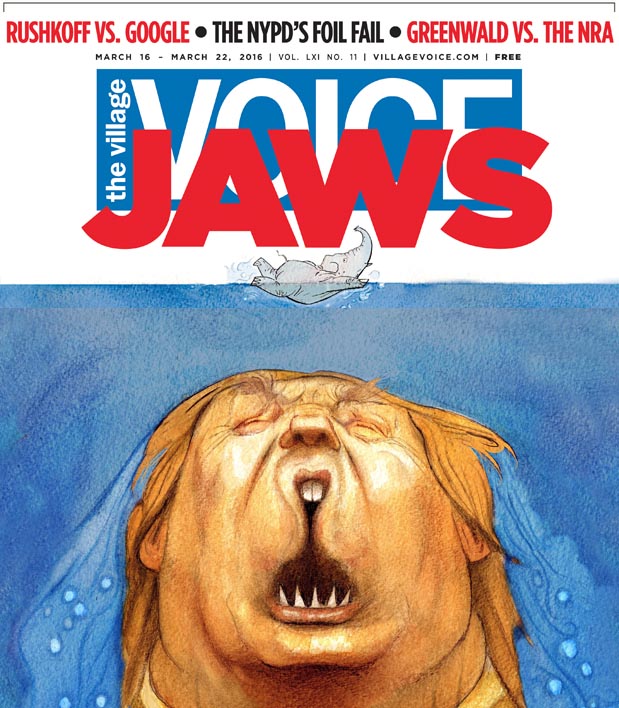 For the Voice. The little fellow never knew what hit him.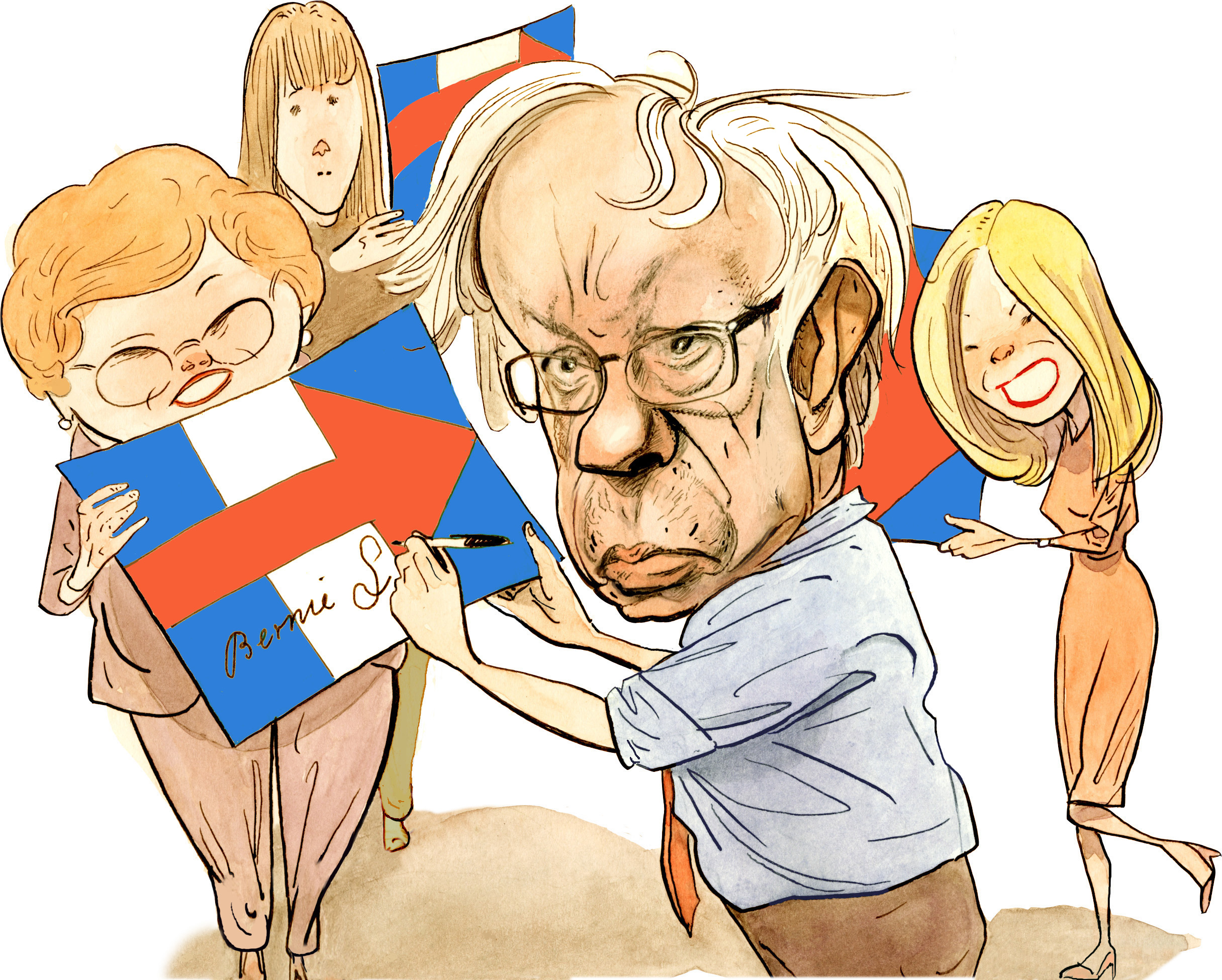 Bernie gets to sign autographs in the South. For The Globe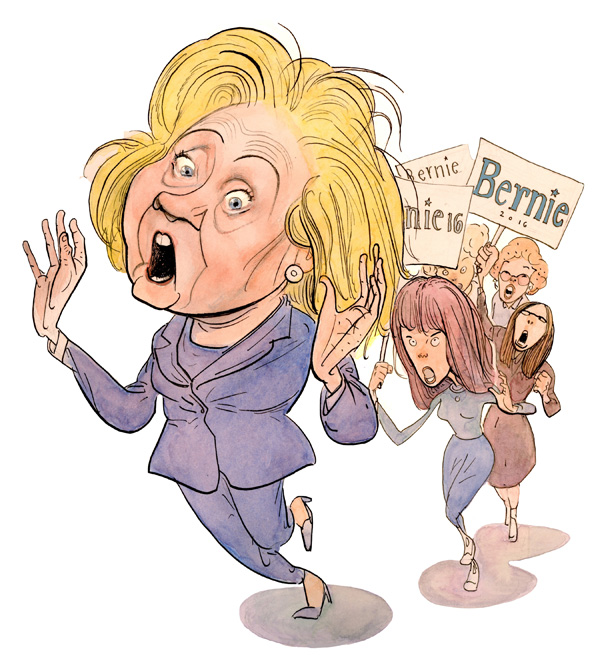 Hillary proves equally popular in Georgetown.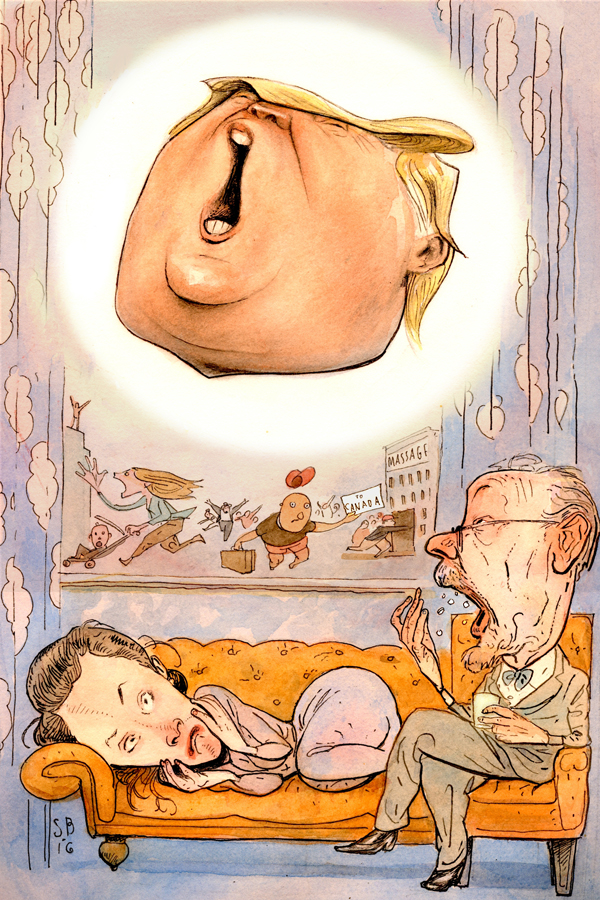 For the Washington Post: how people are dealing with Trump.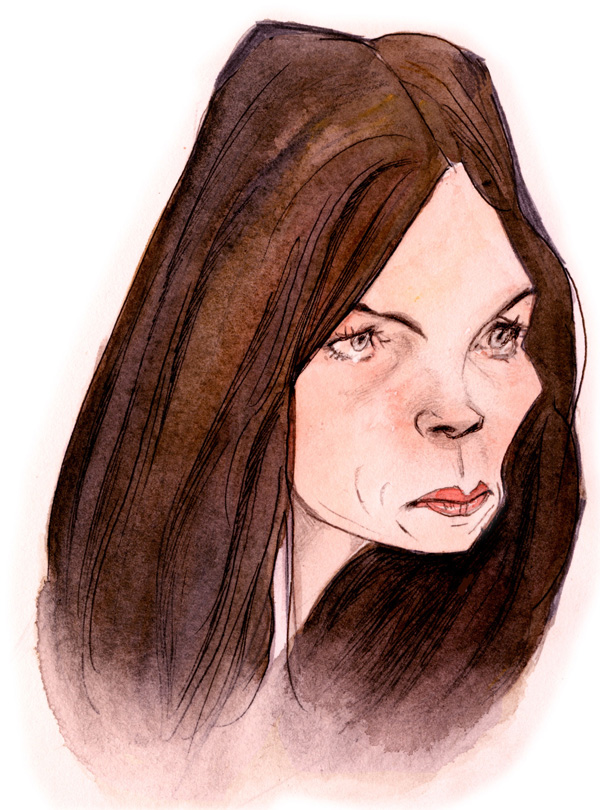 For Esquire.com: Kathleen Kane and the destructive politics of sexism.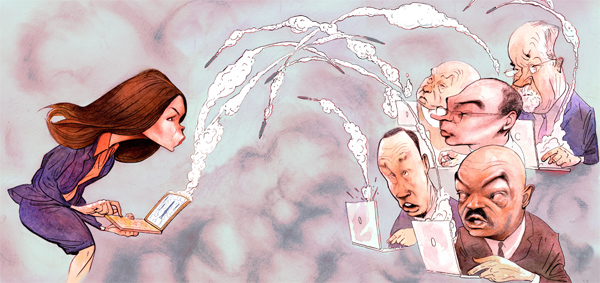 And the wars it started.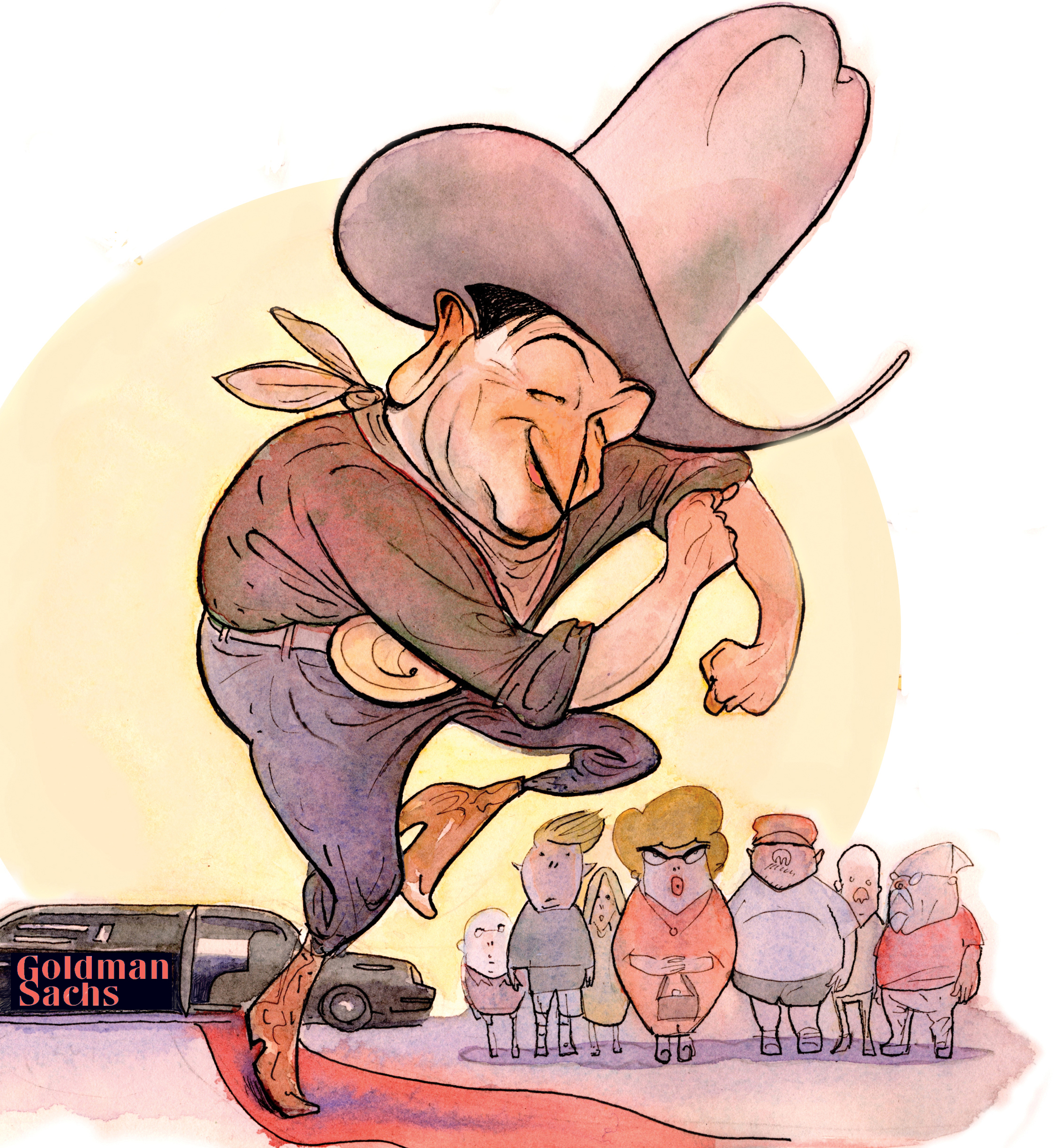 Ted Cruz, man of the people, has endured a lifetime of persecution from the media and other Eastern elites. His Texas style down-home approach rarely suggests who brung 'im. From the Life of Cruz, for the Globe.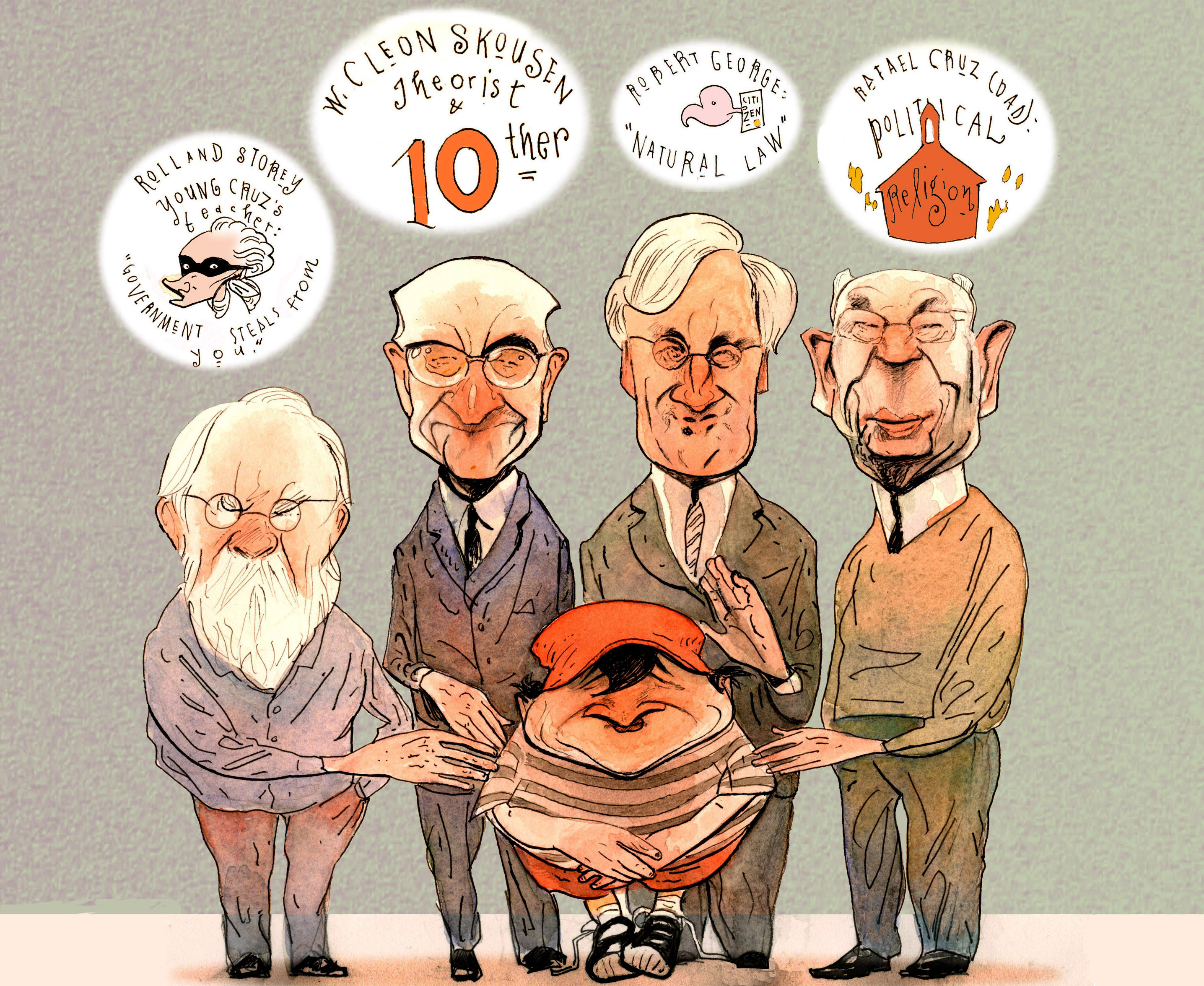 Growing up, Cruz was shaped by several people. As a child, he was a student of Rolland Storey, who maintained that the US government only takes from its citizens. Cruz also paid heed to W. Cleon Skousen, an ex-FBI agent who cited the Tenth Amendment in arguing that the federal government may not assume powers that aren't explicitly detailed in the Constitution. At Princeton, Cruz was influenced by Robert George, who believed in "New Natural Law," an offshoot of Christian conservatism that maintains fetuses should be granted constitutional rights. Cruz's father, Rafael Cruz, a Cuban-born Christian minister, is known for making jaw-dropping pronouncements. He told BuzzFeed News that LGBT activists will try to "legalize pedophiles."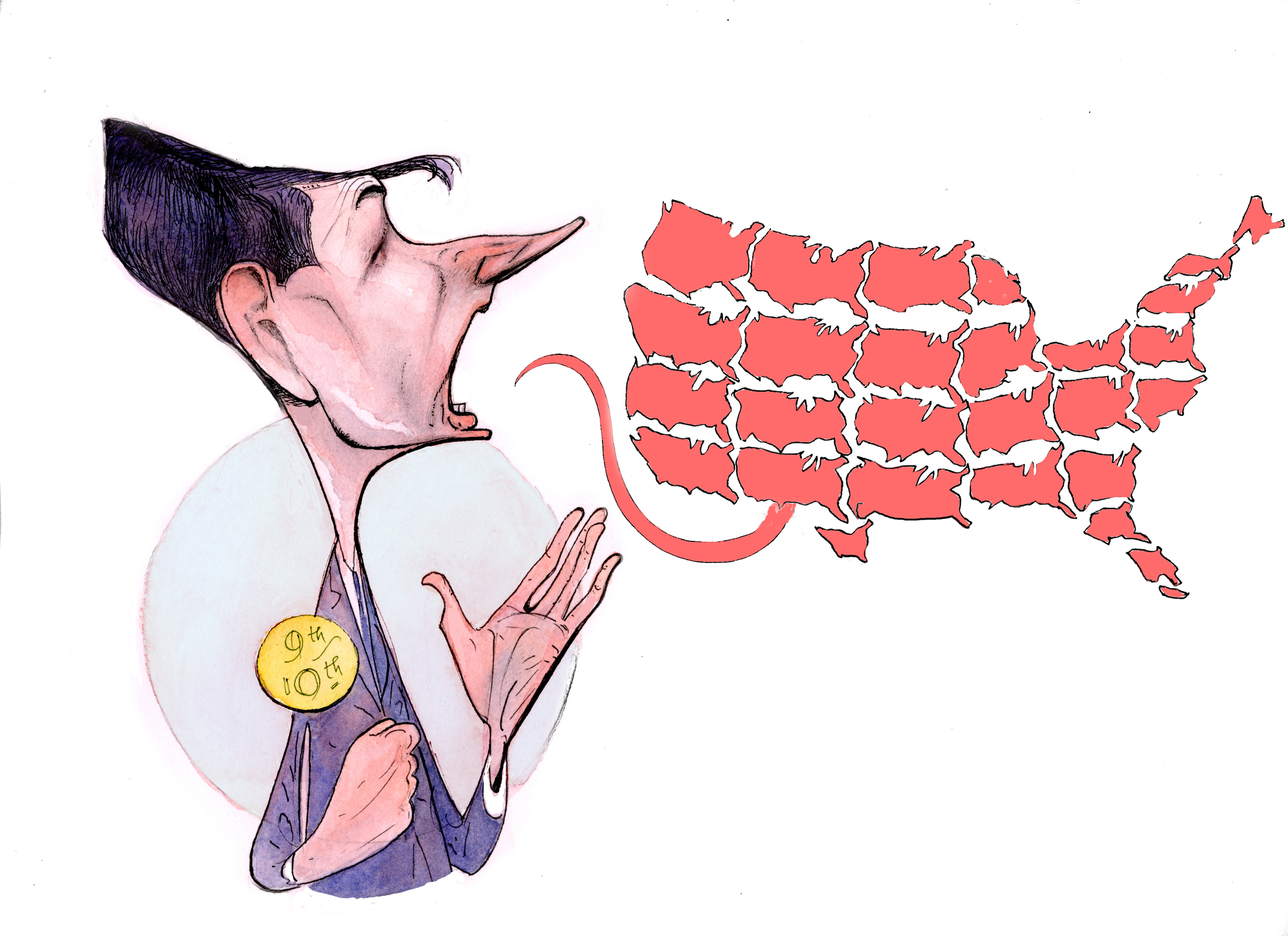 As a star Princeton debater, Cruz grasped the power of language and had a remarkable ability to frame ideas. In a senior thesis promoting states' rights, he said he would "elaborate upon a conception of the Ninth and Tenth Amendments which revitalizes the Founders' commitment to limiting government, thinking of the US government's commitment to its people as frozen as of about 1789.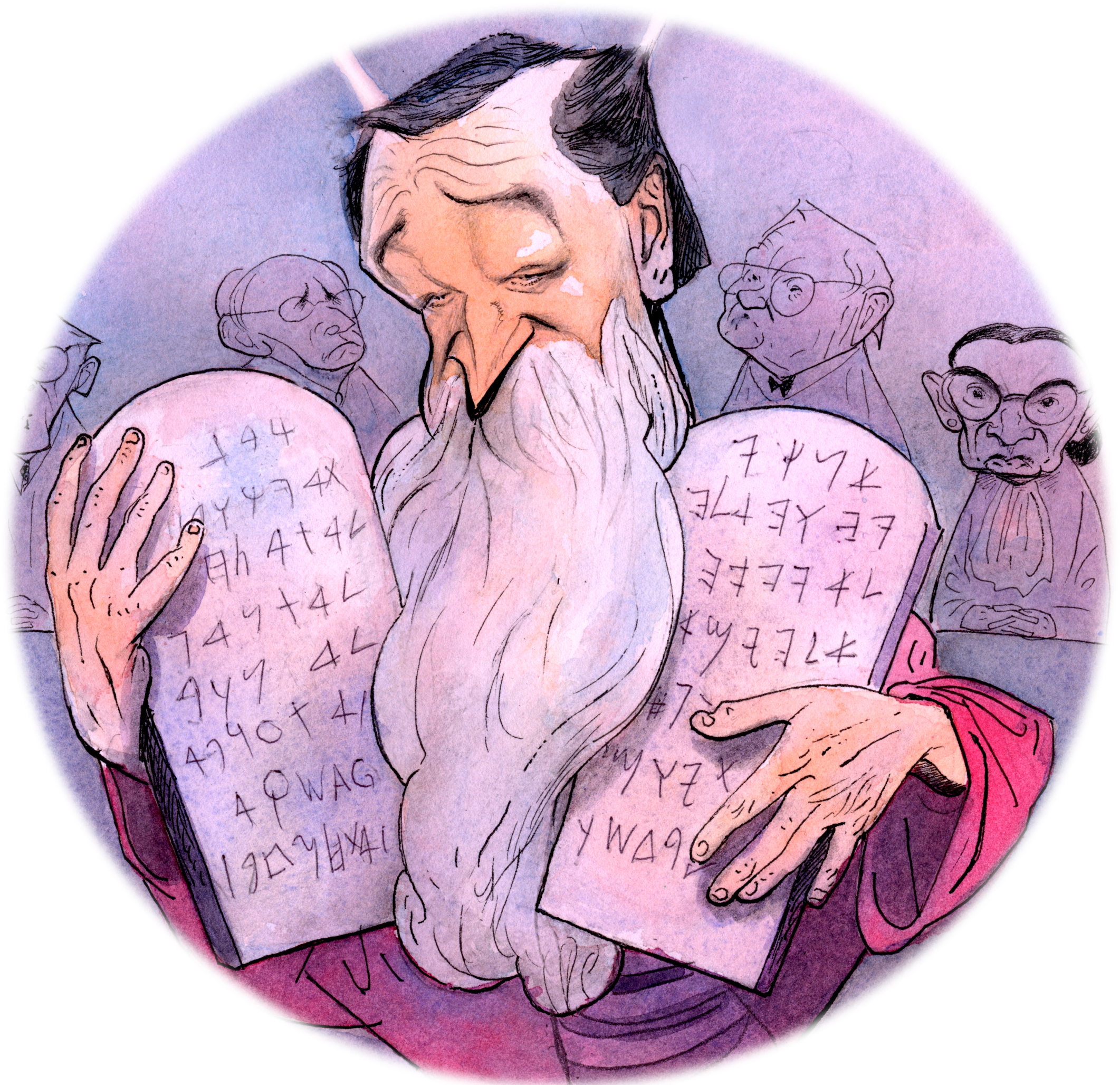 In 2003, he was appointed Texas solicitor general. He argued before the US Supreme Court nine times — all but once in his role as solicitor general. Five of the cases involved the death penalty. In 2005, he successfully made the case for a Ten Commandments monument on state capitol grounds in Austin.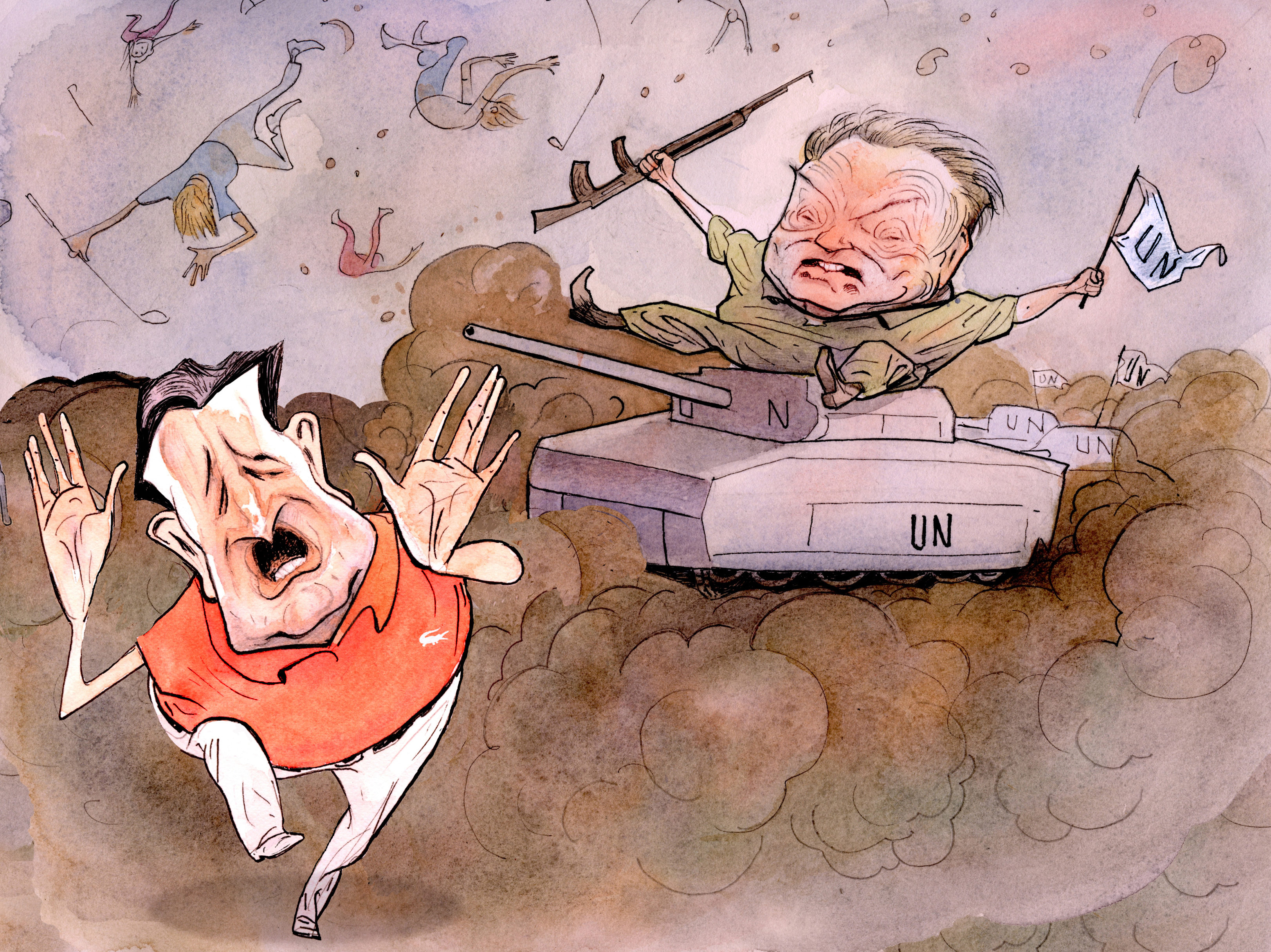 In 2012, backed by the Tea Party, he earned the Republican nomination to the US Senate by beating establishment candidate Texas Lieutenant Governor David Dewhurst in a runoff election that gained national attention. (Cruz later easily won the seat.) Among his pronouncements, he said businessman/philanthropist George Soros wanted the federal government to close golf courses in the name of the environment.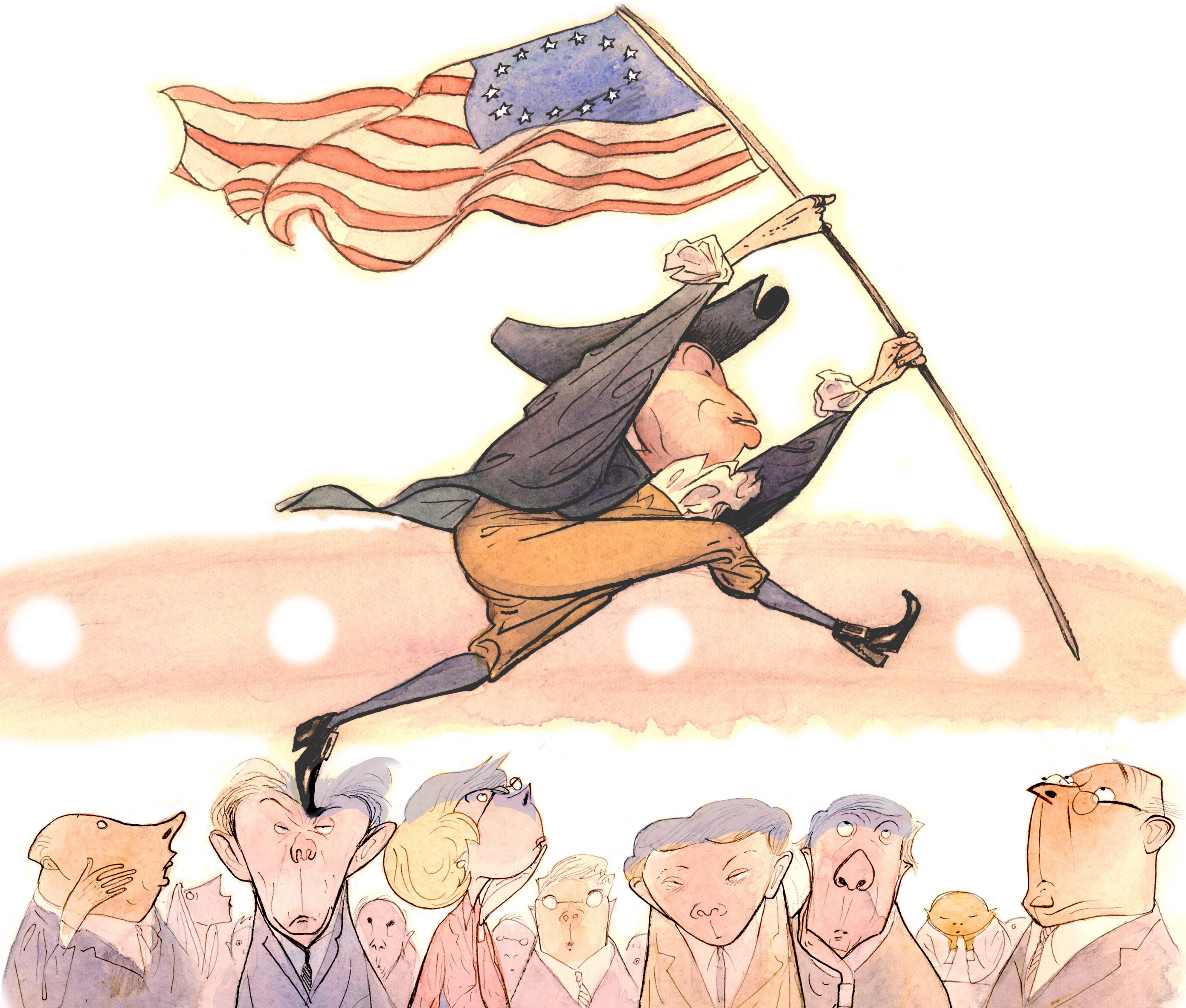 His arrival in Washington, D.C., in 2013 was, in many ways, a continuation of a larger campaign Cruz had been running for years. More like a political revolutionary than a legislator, he engaged in a ongoing drive to present himself as the tribune of the angry, extreme religious right. He tied up Senate business with a 21-hour filibuster condemning the Affordable Care Act, which stood no chance of being repealed. In the course of his oratory marathon, Cruz referenced Ashton Kutcher, Toby Keith, and Darth Vader. He also read from Ayn Rand and Dr. Suess' "Green Eggs and Ham." He's not well liked on the Hill.
This New Years weekend, The LA Times and I collaborated on these full page Op- ed predictions for 2016. Of course all are guaranteed to come true, except for the ones that don't. Thanks to Susan Brenneman, editor, Wes Bausmith, designer.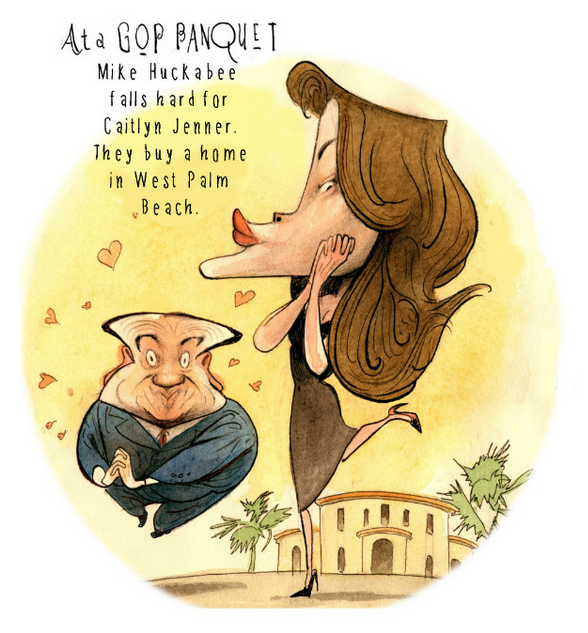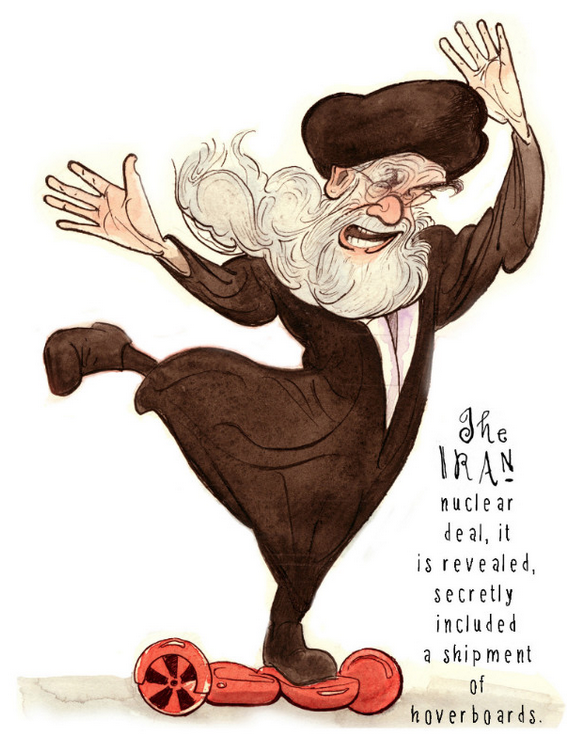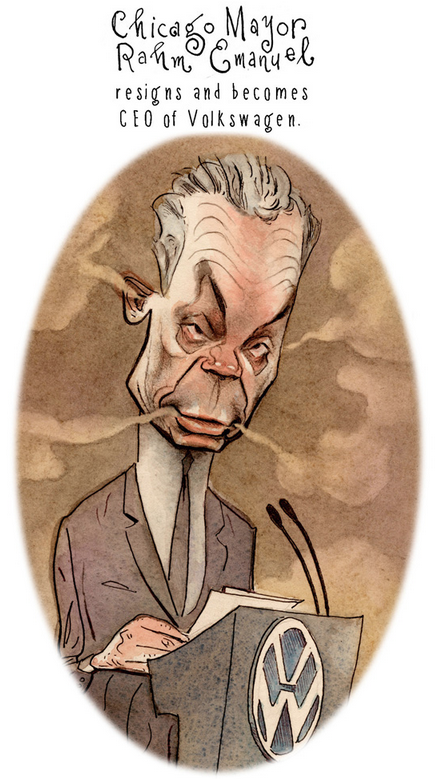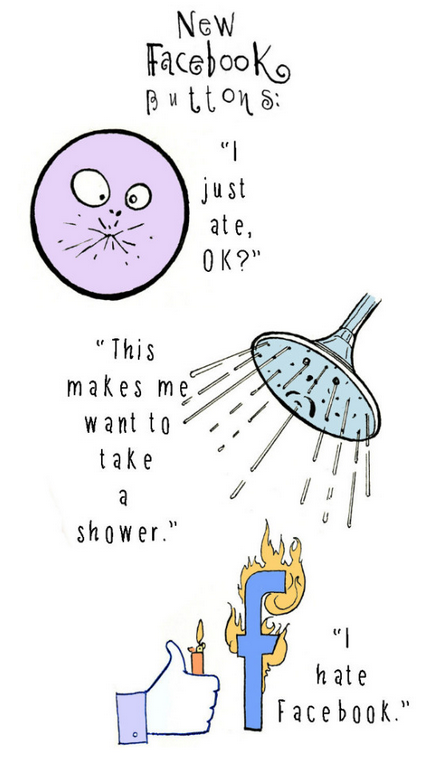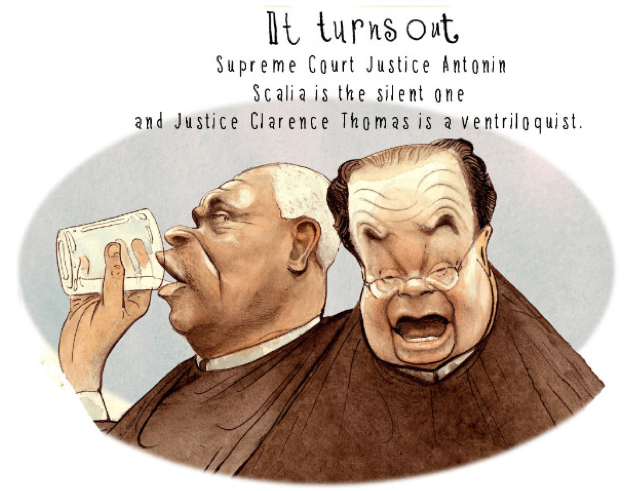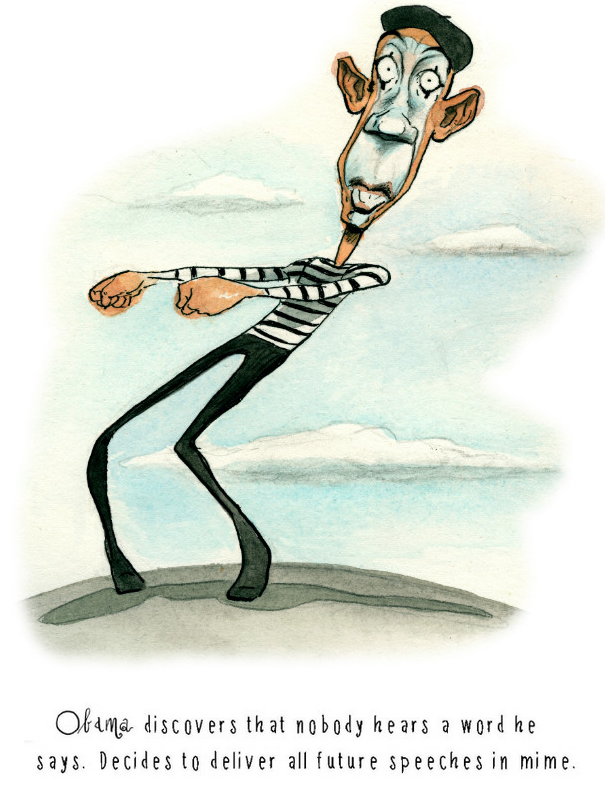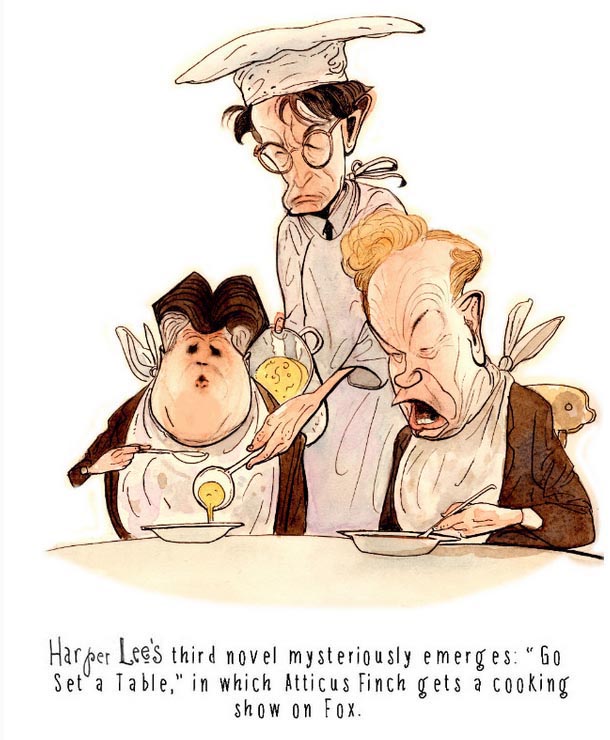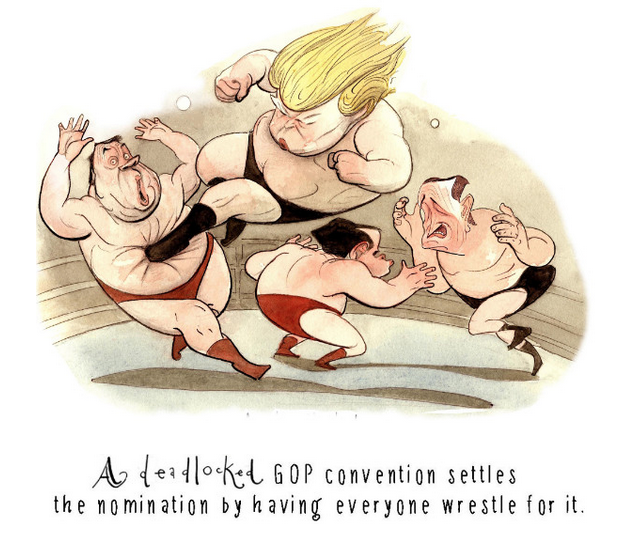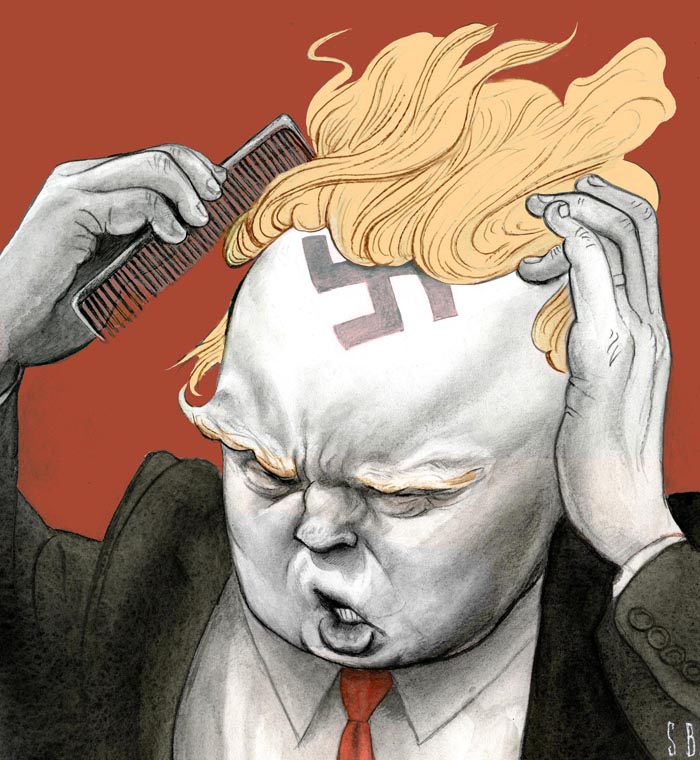 In next's week's Nation.
The Combover.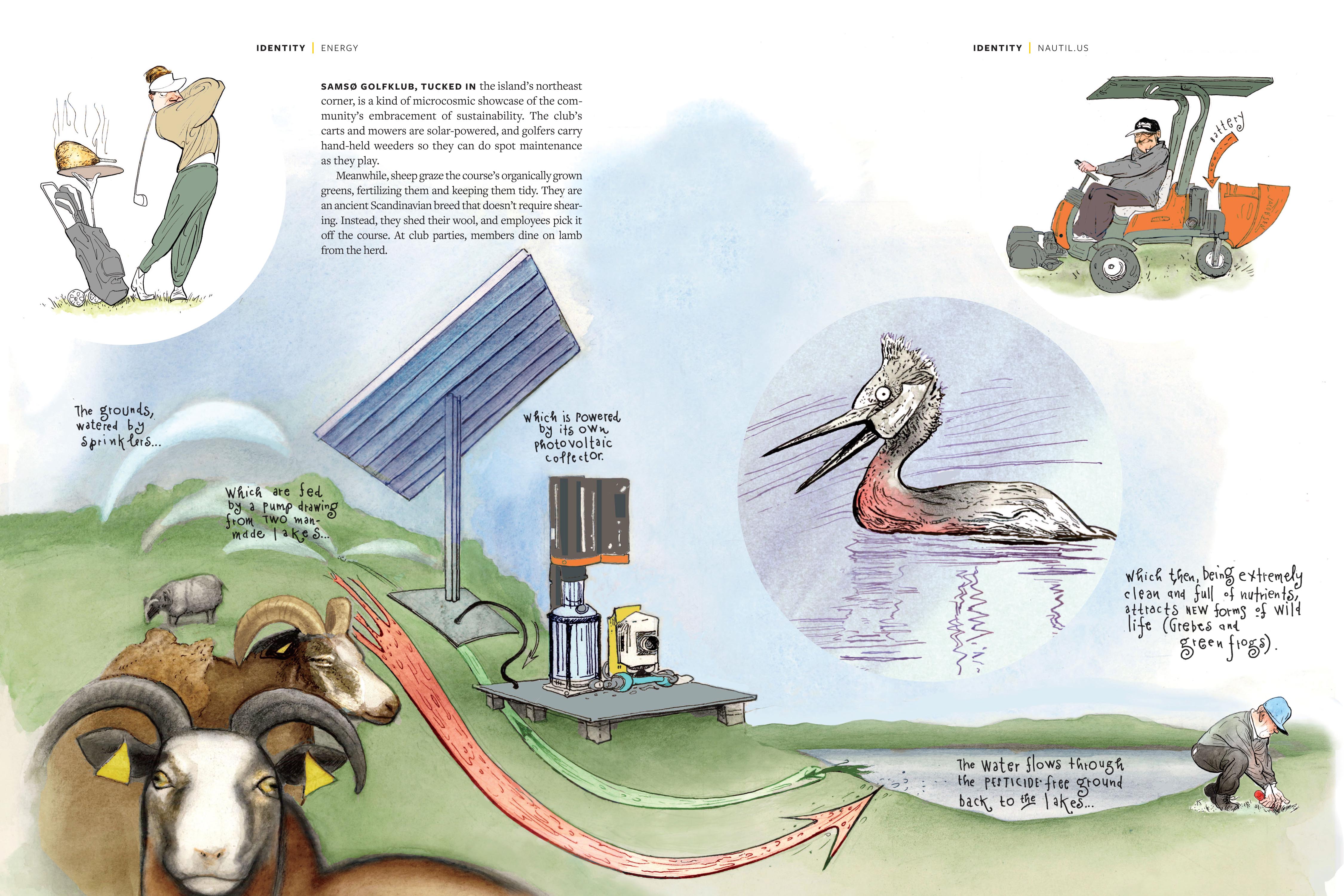 Our recent trip to Denmark included a visit to Samsø island, where people are warm and CO2 is better than neutral. For Nautilus magazine and Len Small, who helped in many ways with this project. Also thanks to Erik Petri and my beautiful wife Cynthia who were right and left arms on the journey . Above is the Samsø Golfklub, where the lake is pumped by solar, the pesticide-free soil returns the nutrient-filled water to the lake. The grass is cut by very healthy sheep who yield manure, wool and sometimes, lamb chops. And golfers get a great game (sometimes).
Refugee mania of the last week has taken Campaign 2016 off the rails. The Top Quotes of the Week tell the tale: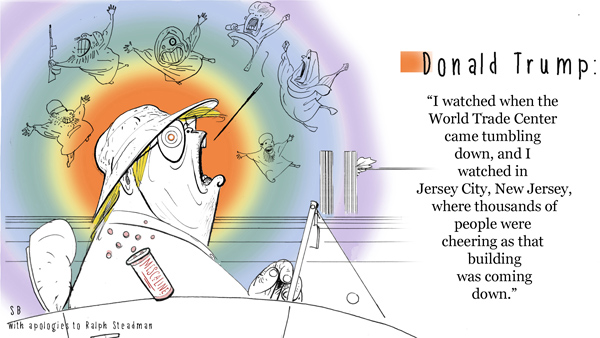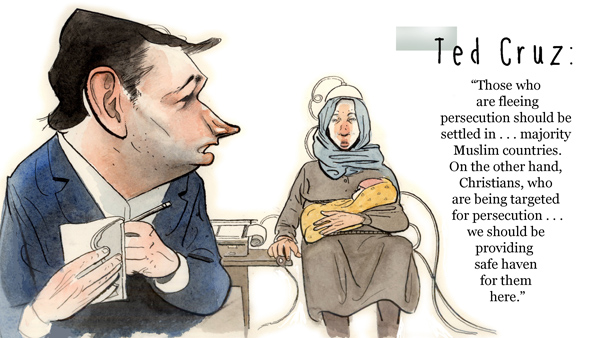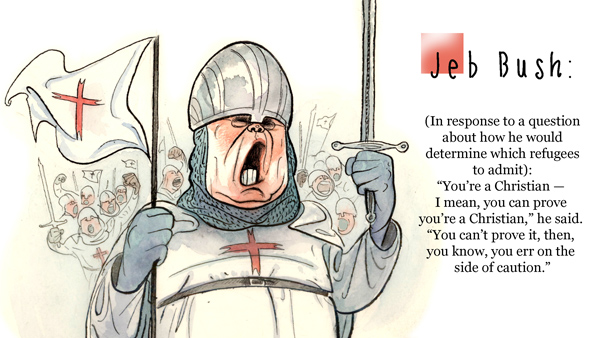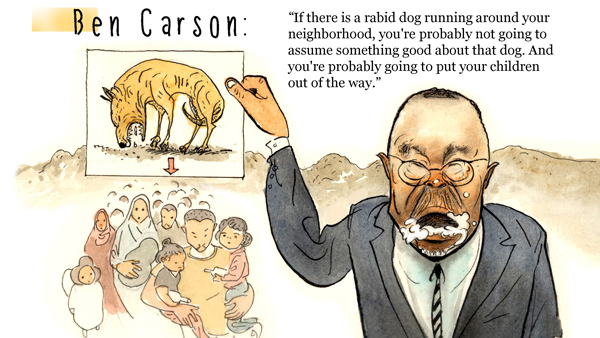 For Politico's fascinating story about Mike Huckabee and the nexus of religion and media. Looking for God in all the wrong places.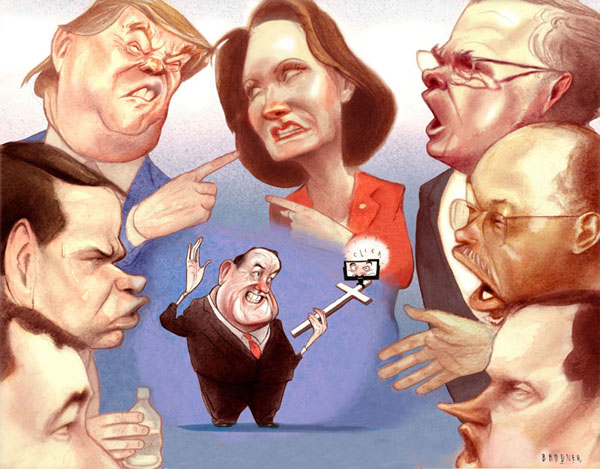 For the LA Times, my piece on how the GOP finally takes Trump down included this shot discovered from Trump's wedding: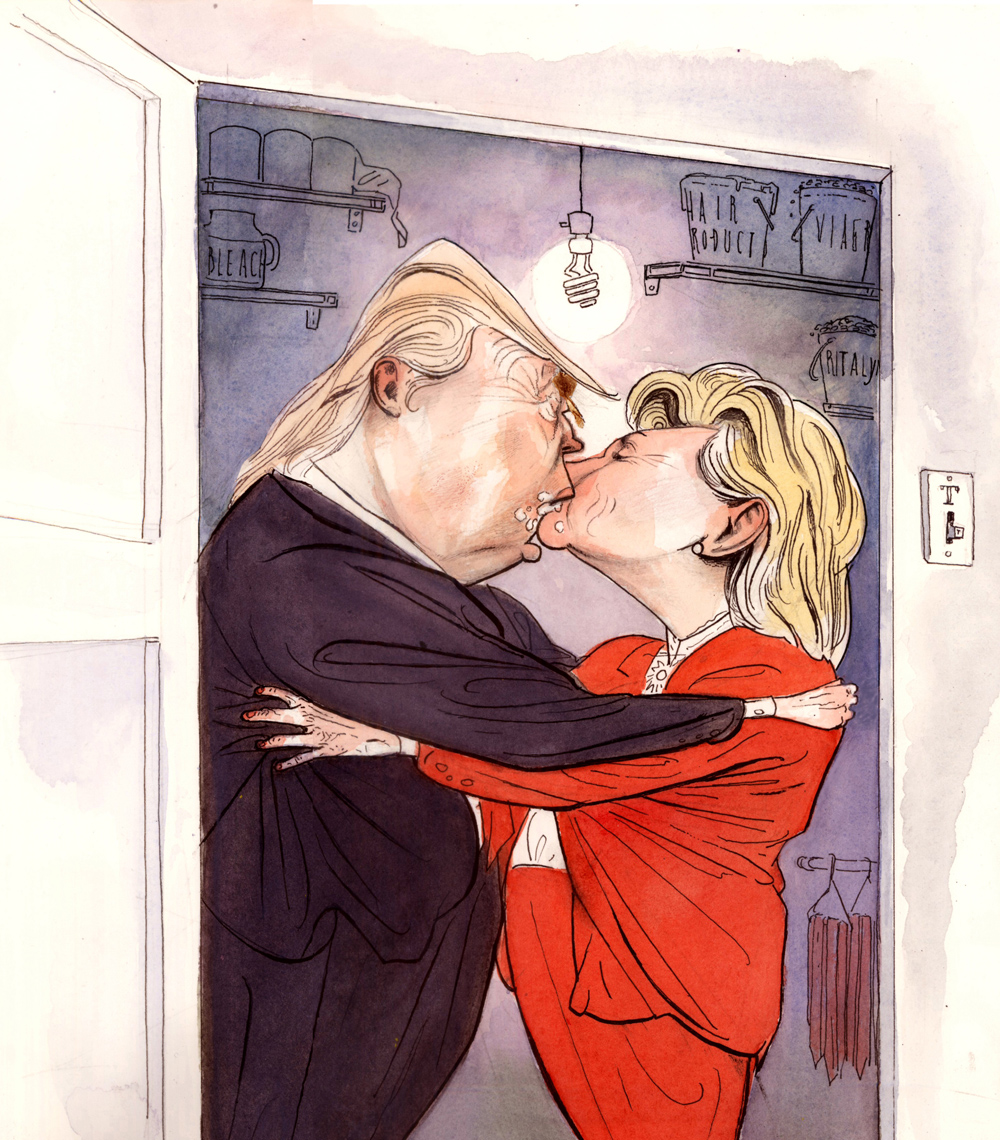 This portrait of Trump, for Time magazine (almost a cover), was a distillation of many sketches and taking a real journey with an art director. Thanks, DW Pine for taking this baby for a spin.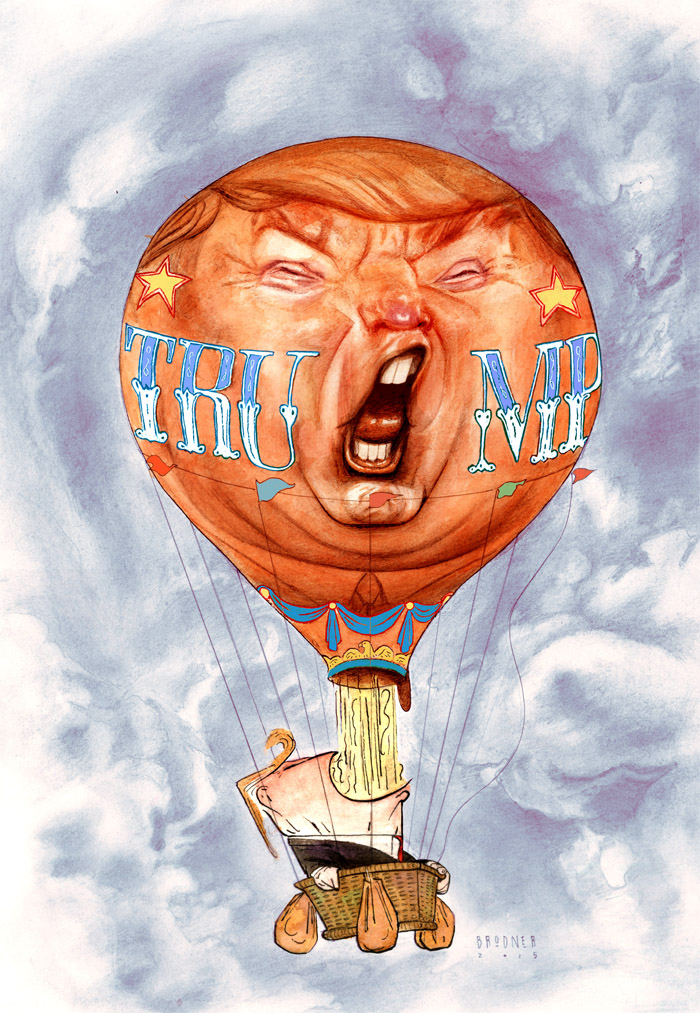 For our Dumbest Quotes of the Month, of course, guess who? Here's the Dumpster himself unloading on poor Charles Krauthammer, who did NOT have it coming.

Latest from the hot summer griddle: Scott Walker for The Nation. Cover and opener. Yes, I know, unfair to Nixon! Thanks to Robert Best AD, Roane Carey Ed and Katrina vanden Heuvel, EIC. Here's the excellent story by John Nichols.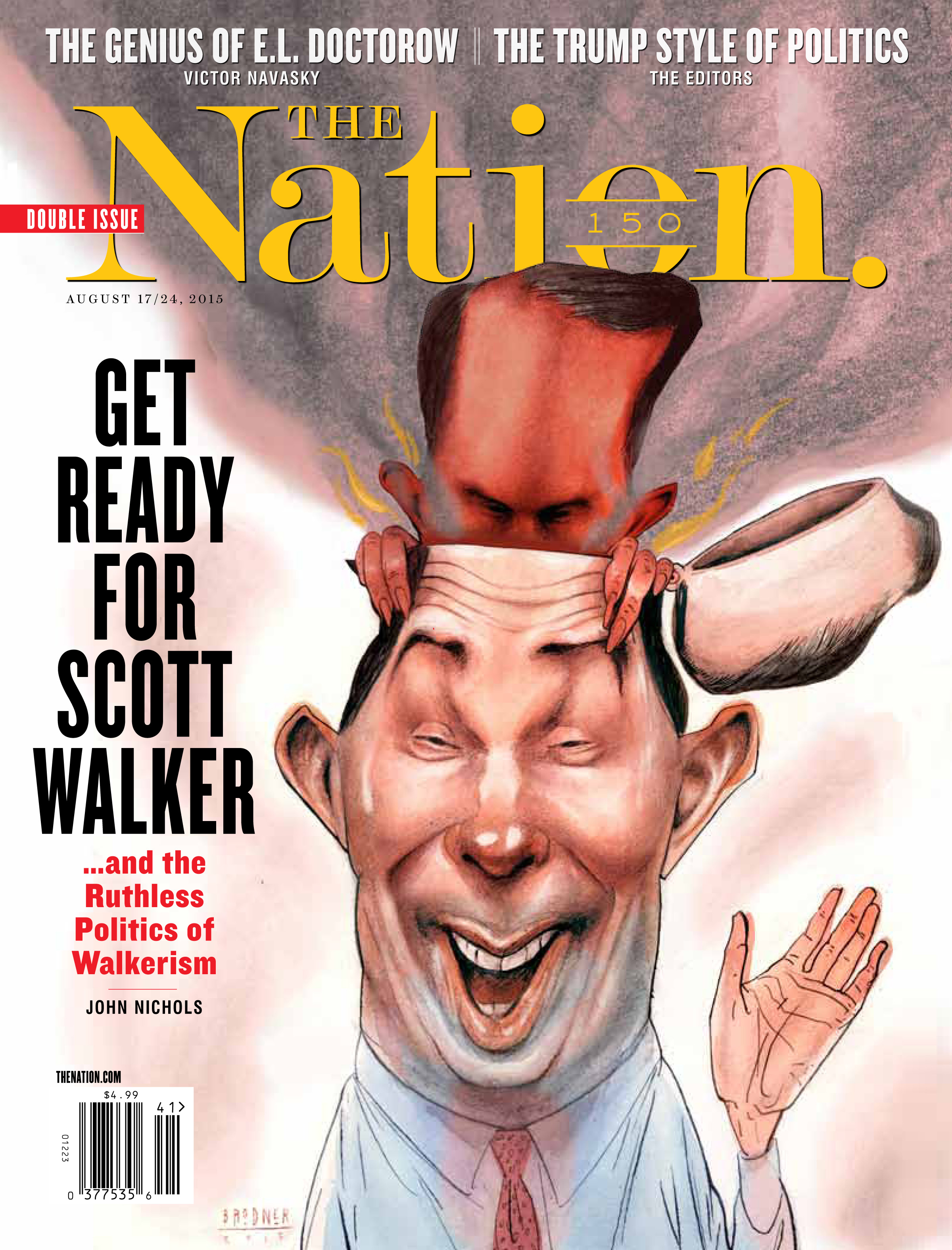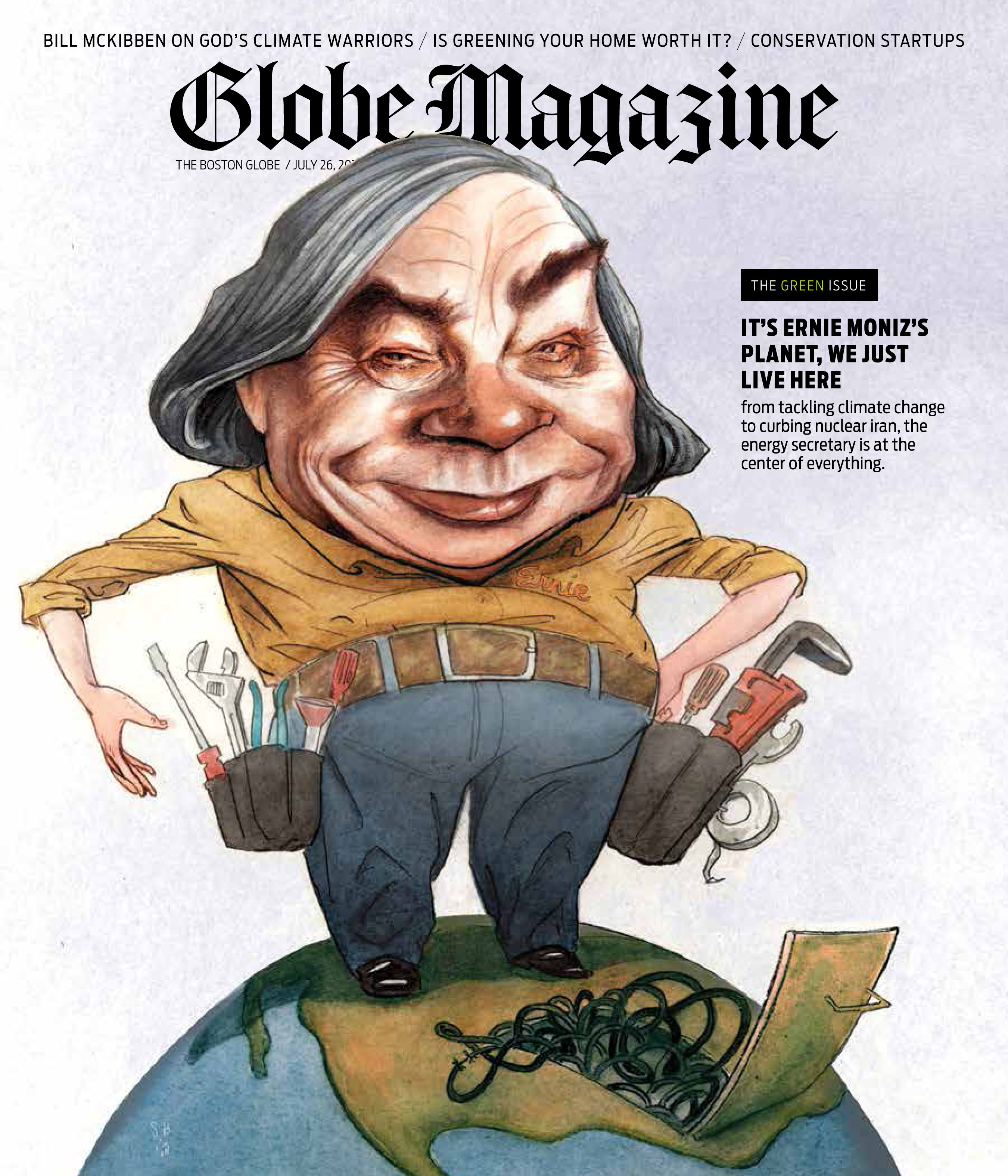 Ernie Moniz, the fixer. Climate and Iran. Thanks to Greg Klee, AD, The Boston Globe Magazine.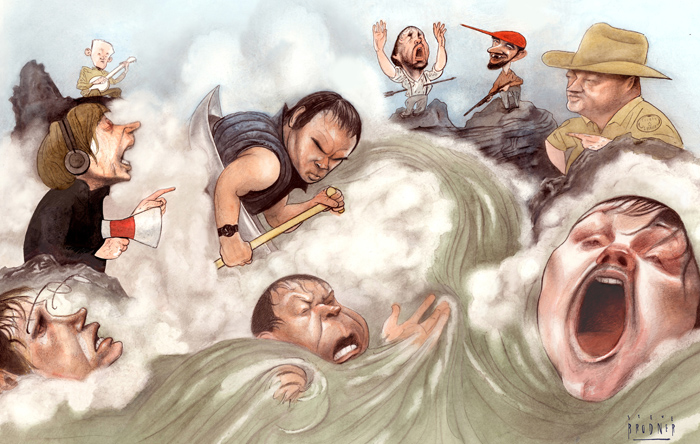 This month Garden and Gun and the kickin' AD Marshall McKinney and I cooked up a 45th anniversary tribute to Deliverance. Text went down the middle, surrounded by the cast of the film (including Banjo Boy). Author James Dickey in the upper right, as an officer in the film, proved, it turns out, as daunting a challenge as any backwoods buckaroos. STORY HERE.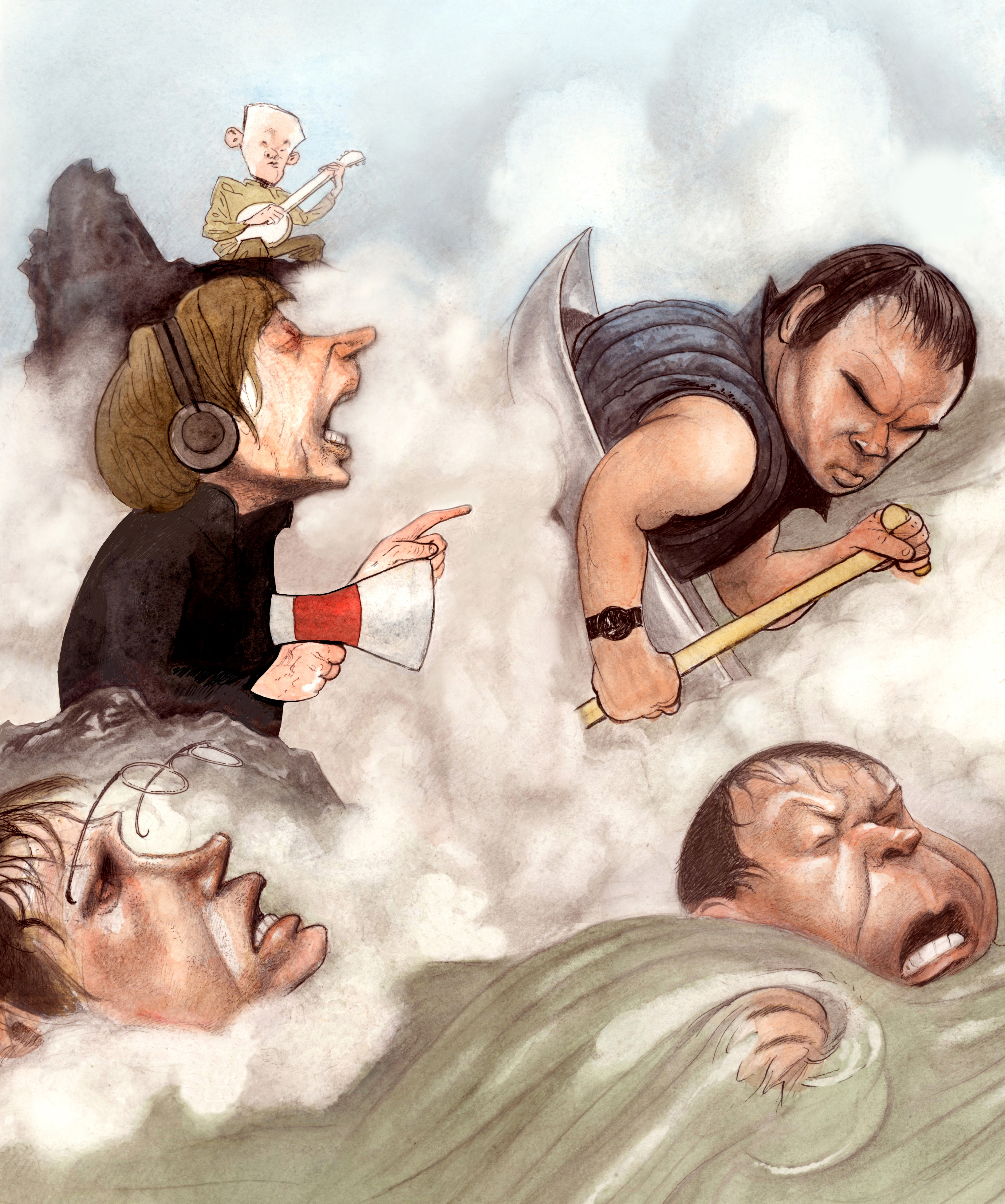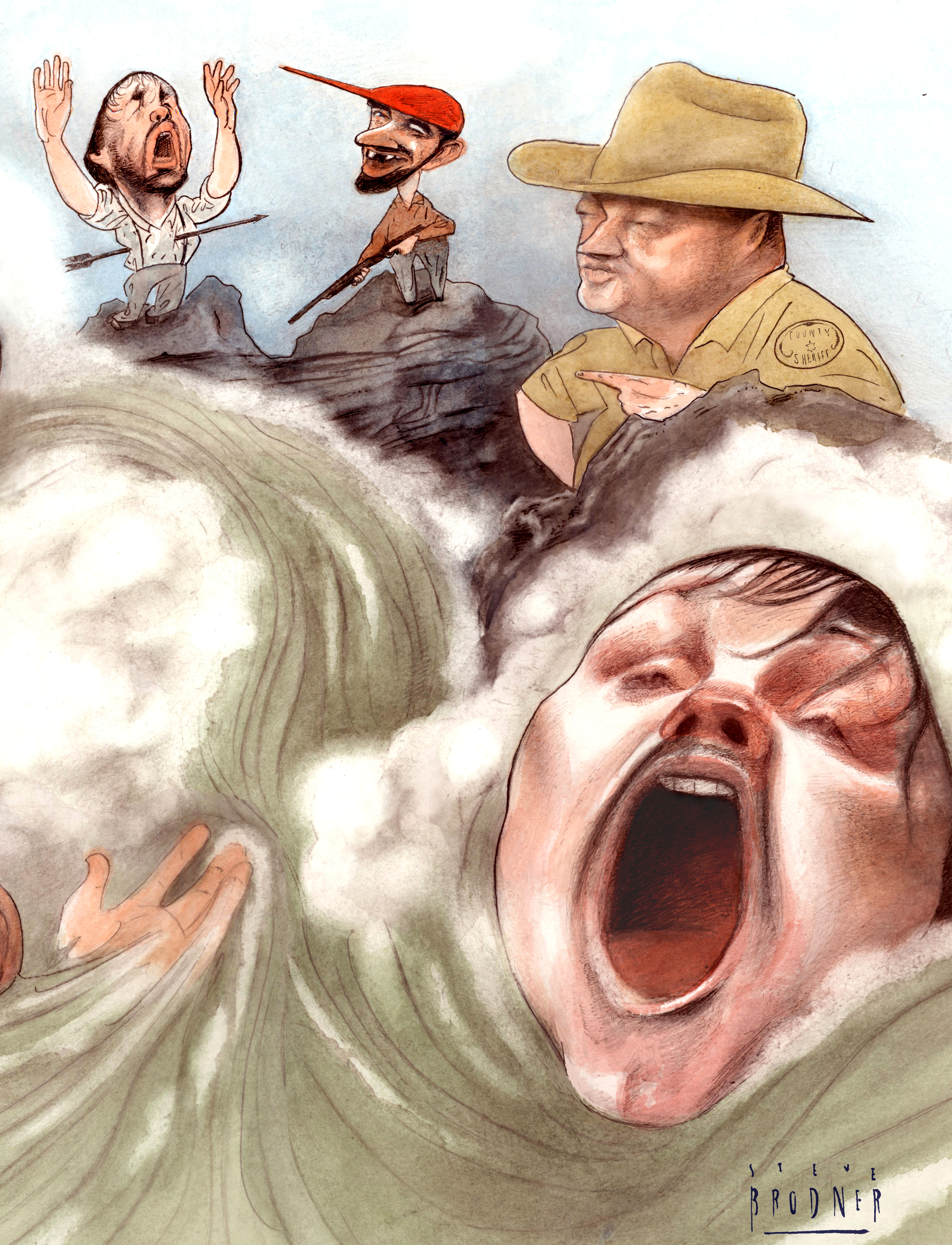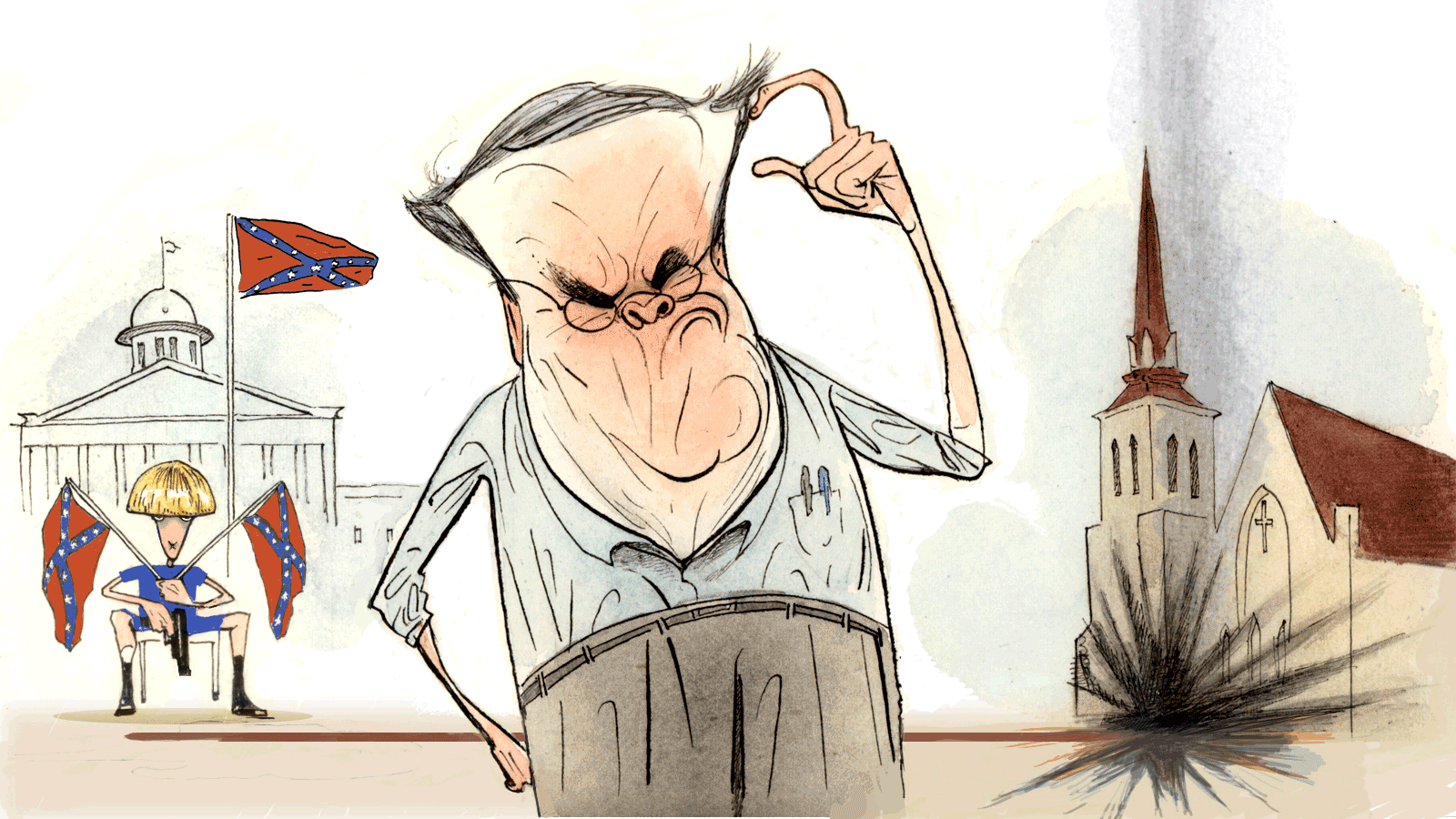 Here's GQ's Dumb Quote of the Month.
Jeb Bush: "I don't know what was on the mind or the heart of the man who committed these atrocious crimes," the sage of Sarasota said in reacting to a hate-crime of earthquake proportions. If the GOP race is a competition in cluelessness or willful denial, then Lumpy is clearly a frontrunner.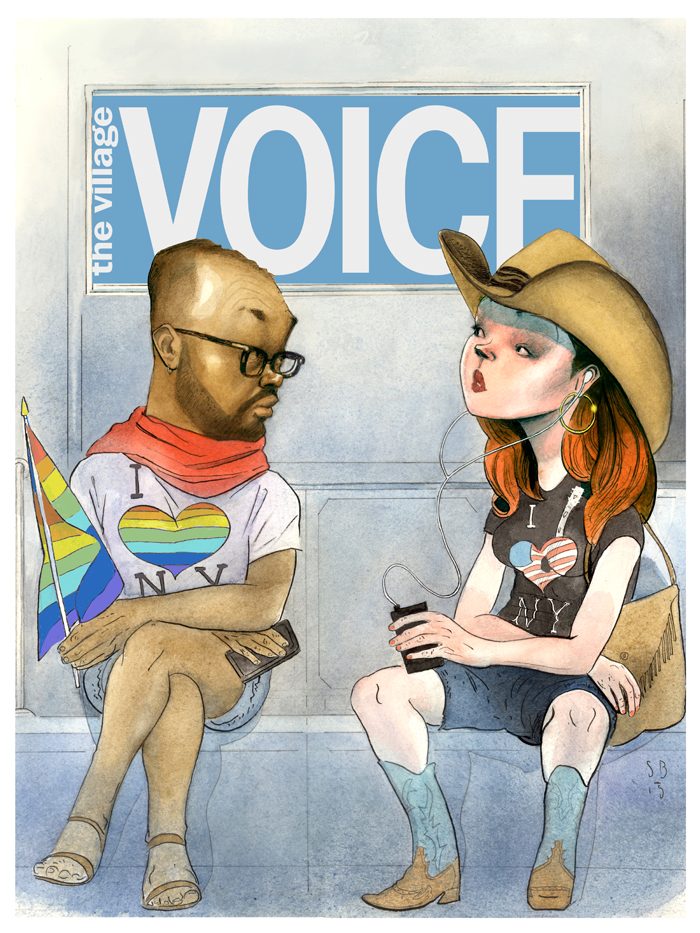 So happy this week to work with Tom Carlson of The Village Voice, coming up this cover for Pride Week and Farm Borough, which, it happens, occur on the same weekend. Here's our solution to the question of how to display them both.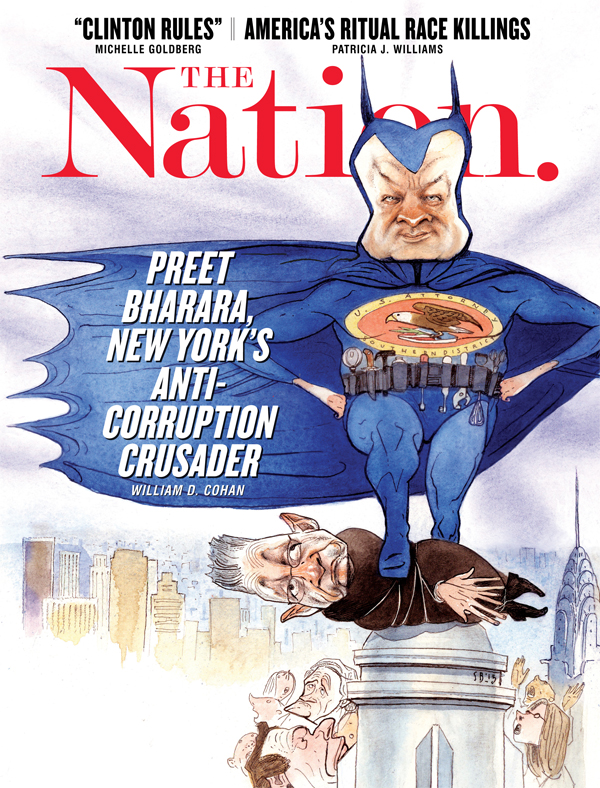 It was great fun this week to do a cover of Preet Bharara for The Nation. The US attorney for the Southern District of NY has successfully broken up the fabled "three men in the room" in Albany: Sheldon Silver, Andrew Cuomo and Dean Skelos, the three deal-makers who have replaced democracy in NY State. First he indicted Silver and tomorrow it looks like Skelos is about to fall as well. Interesting to be on top of the news and then get scooped the next day. Great thanks to Robert Best AD, Roane Carey ED, William D. Cohan, whose great profile of Preet this is based on, and our EIC Katrina vanden Heuvel. The Dream Team.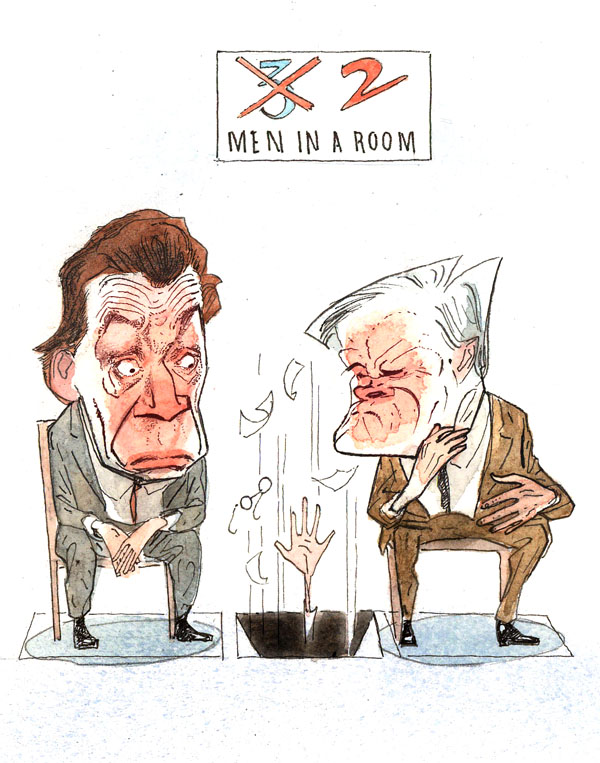 Here's the original image done for a recent Newsweek cover. Had great fun on this. Thanks to Robert Priest, Grace Lee, designers, Jim Impoco, our intrepid EIC.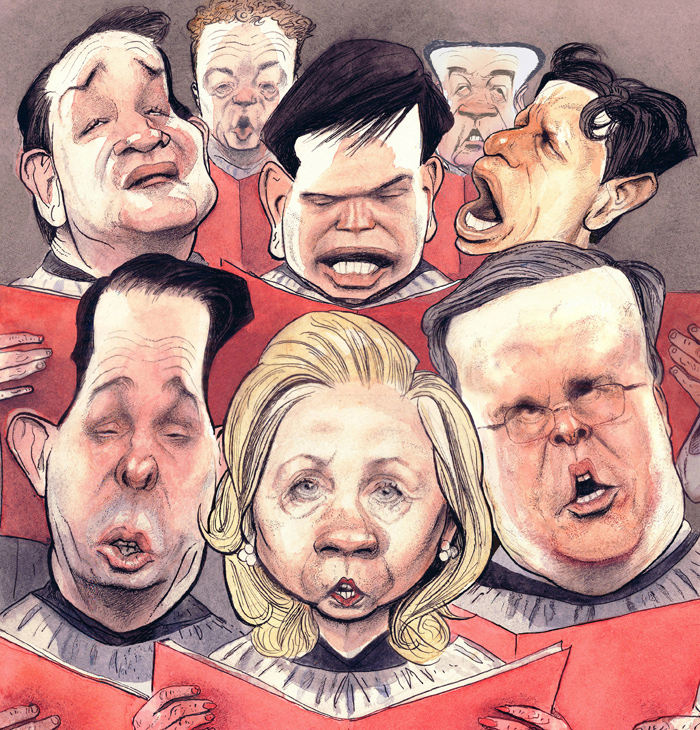 And for Hollywood Reporter's recent New York issue: Michael's Restaurant and its frequent frequenters: Barry Diller, Bill Clinton, Katie Couric, Tom Brokaw, Hoda Kotb, Bonnie Hammer, Plus Michael McCarty. Thanks Christine Park and Peter Cury!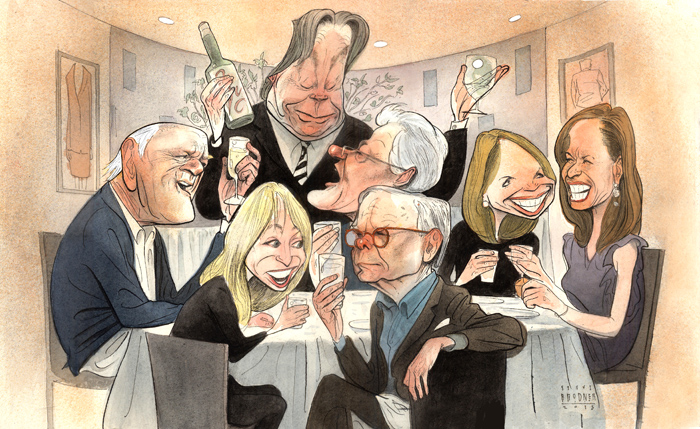 Recent Dumb Quotes for GQ. Thanks Martin Salazar, Fred Woodward!
The Nation celebrates its 150 anniversary this month with a splashy 200+ page special issue. I am very honored to have been asked to participate. I chose to highlight the six most influential editors going back to right after the Civil War. Next to each is a scrambled doodle concoction of pertinent events. The Nation is essential reading for me each week and has been for over 20 years. American history is a recurring dream (or nightmare) with many of the same events getting up in new clothes before coming at us again. Greed, poverty, racism, war, reform. We see them anew each generation. Seeing how all the generations of activists have dealt with them makes us stronger for the current and battles to come. Especially given current events, The Nation has never been more urgently needed than right now.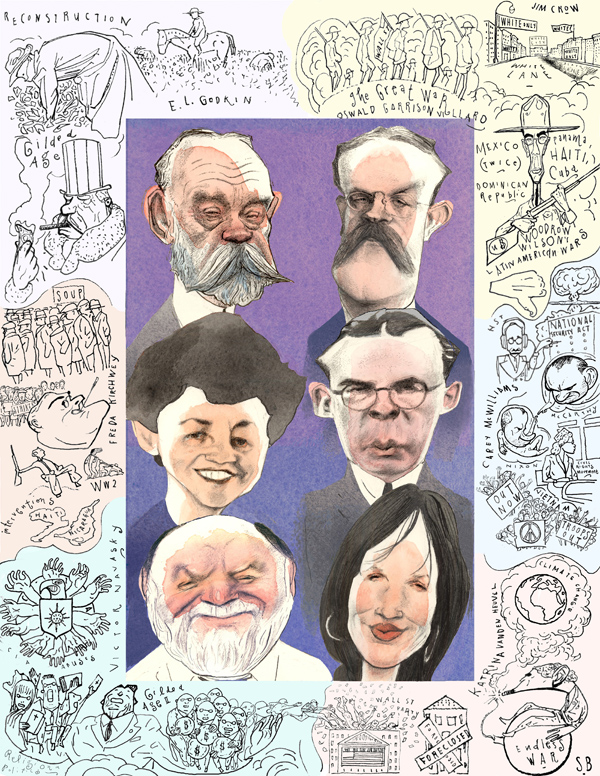 On the cover of last Sunday's Times Style section:
The View. Thanks to Rodrigo Honeywell, AD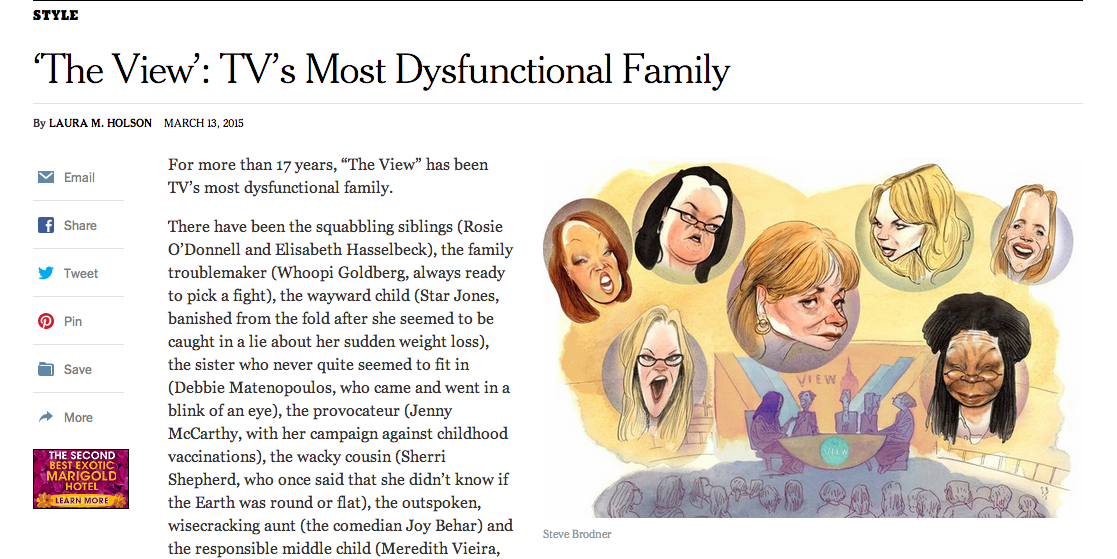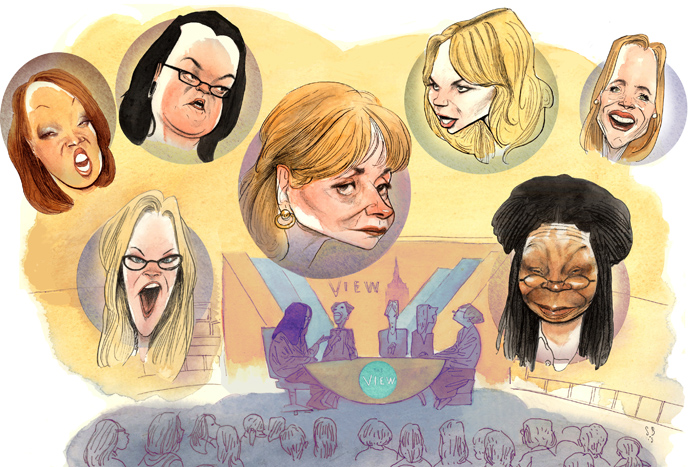 Hellzapoppin' this week. This piece for The New Republic's meditation on the Pope's new Climate action. Thanks to designer Andrew Horton. Story here.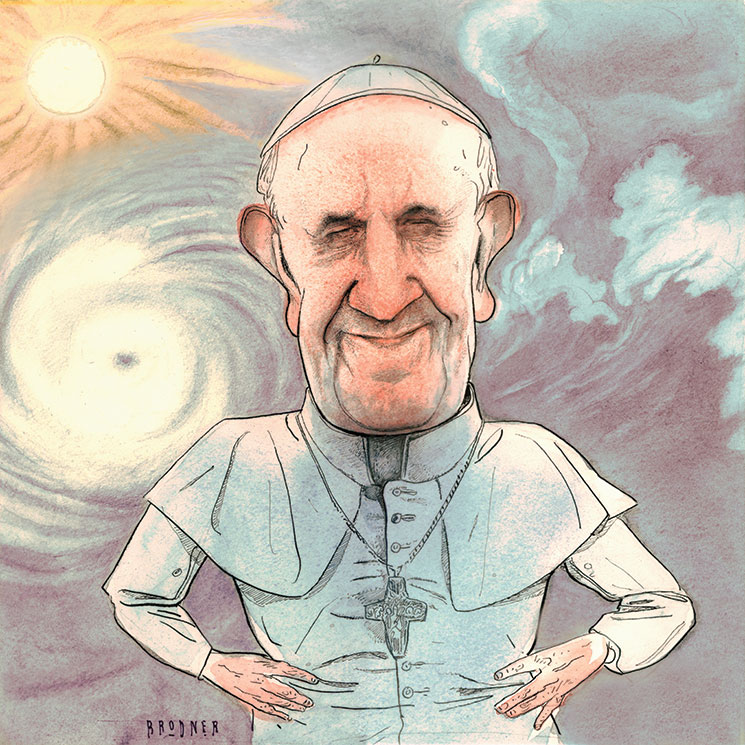 My GQ Dumbest Quotes of the Month are in and they ain't pretty. Intrepid designer Martin Salazar brings them to life here: GQ.
Thanks to him, the legendary Fred Woodward and the quotable celebs for this month's journey.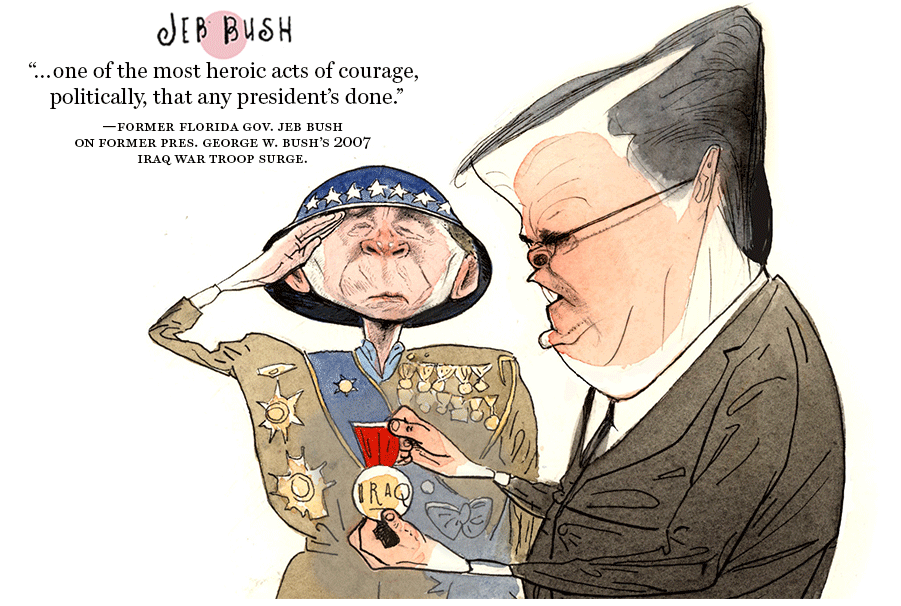 Finally some good news for the GOP Congress.
They're in the Communication Arts Annual! Congrats guys! Also thanks to Robert Best, Katrina vanden Heuvel, my intrepid editors at The Nation!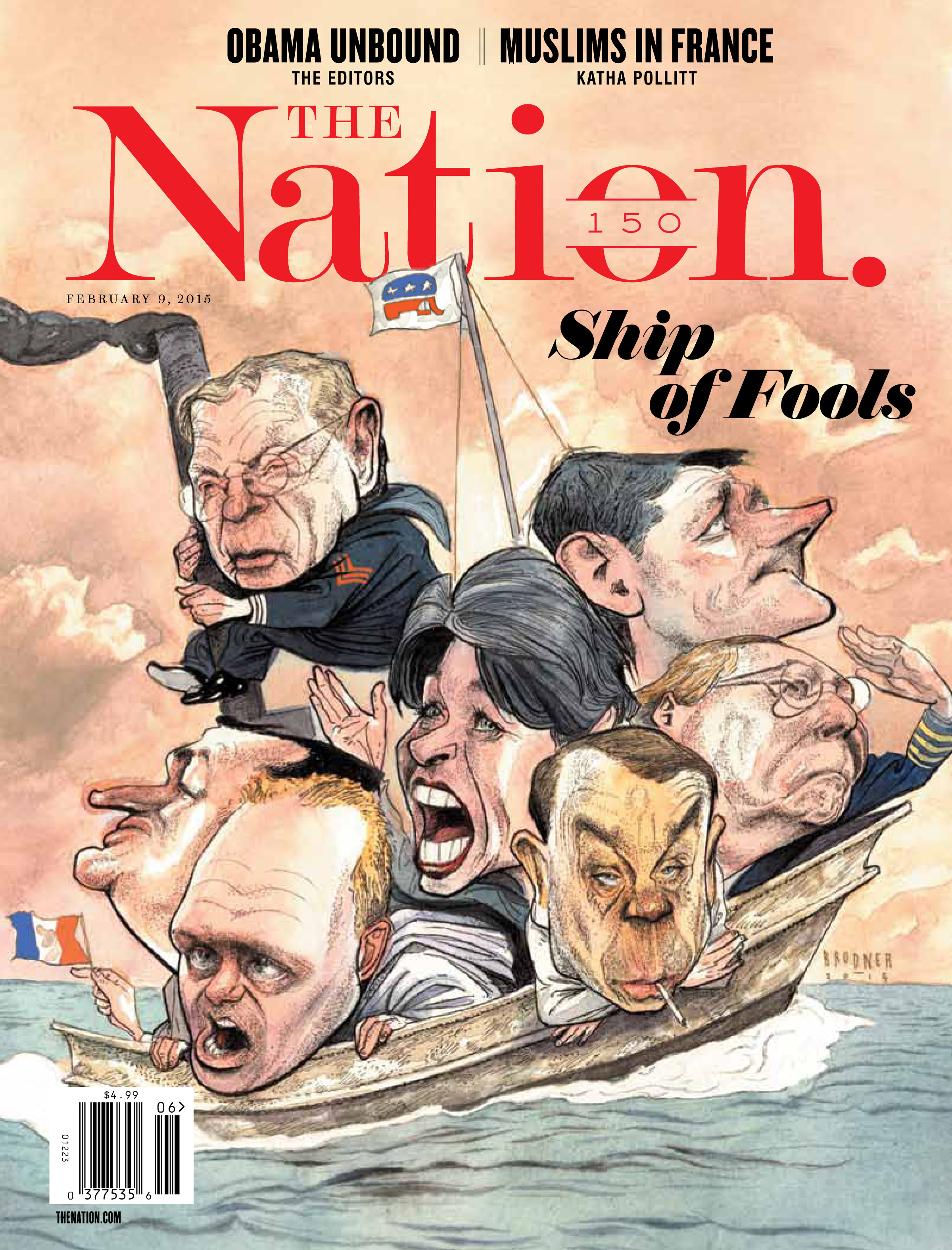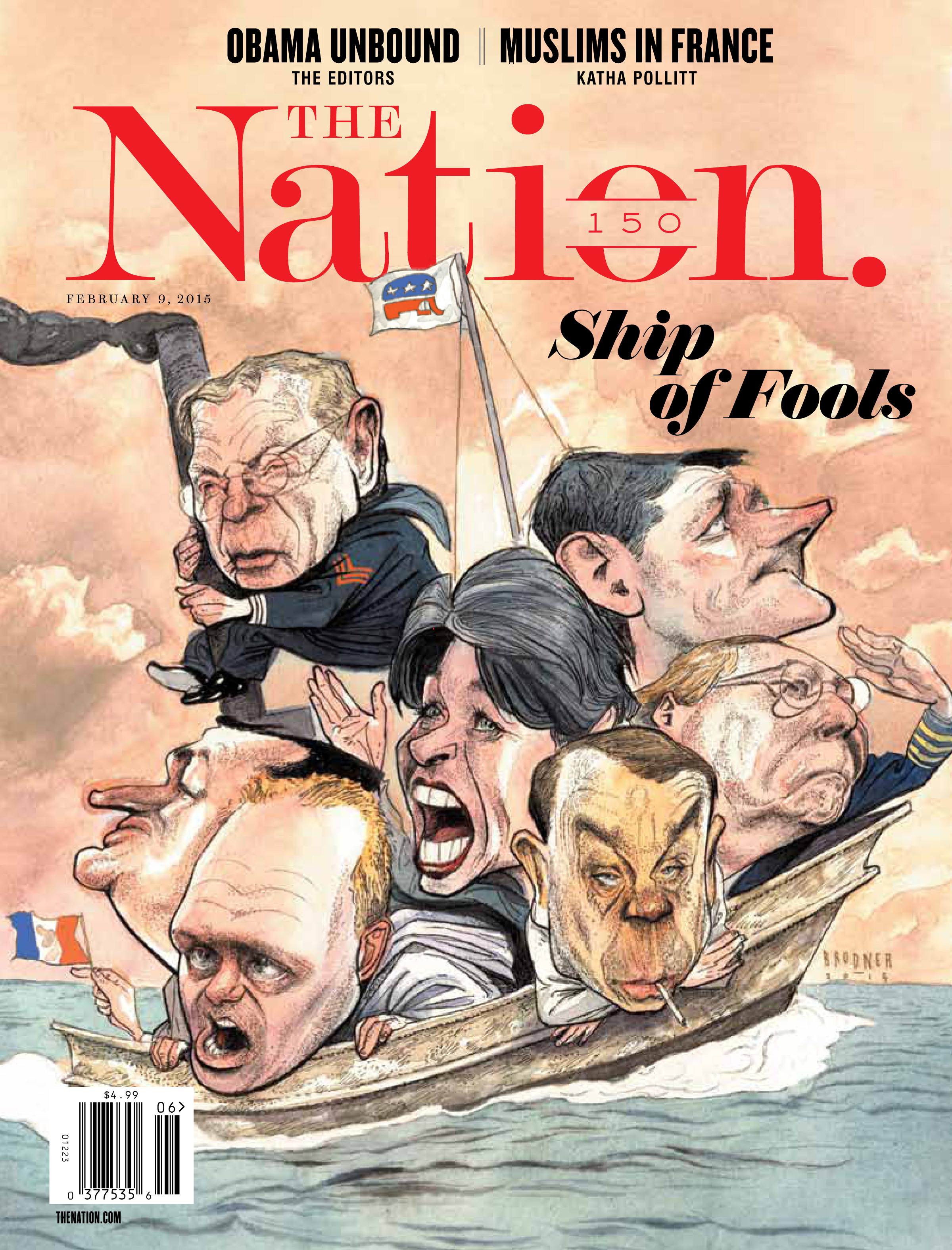 This week it was my great honor to be profiled in the NY Observer by Cynthia Cotts on the ideas of some the leading professors in NY! Grateful to her and the NY Observer.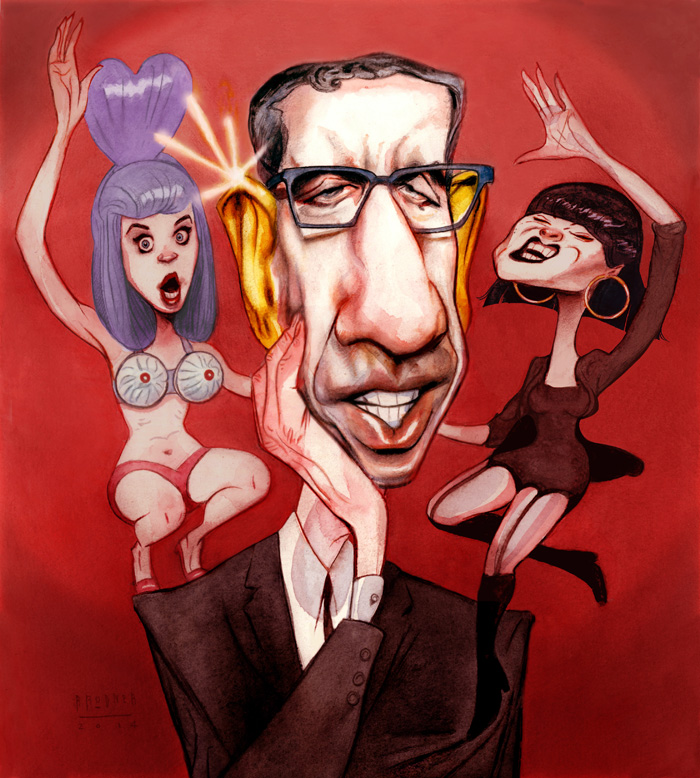 Great thanks this week to Lauren Draper and the gang at The NY Observer for this fun cover of music wizard Jason Flom. Special thanks to Katy Perry and Jessie J!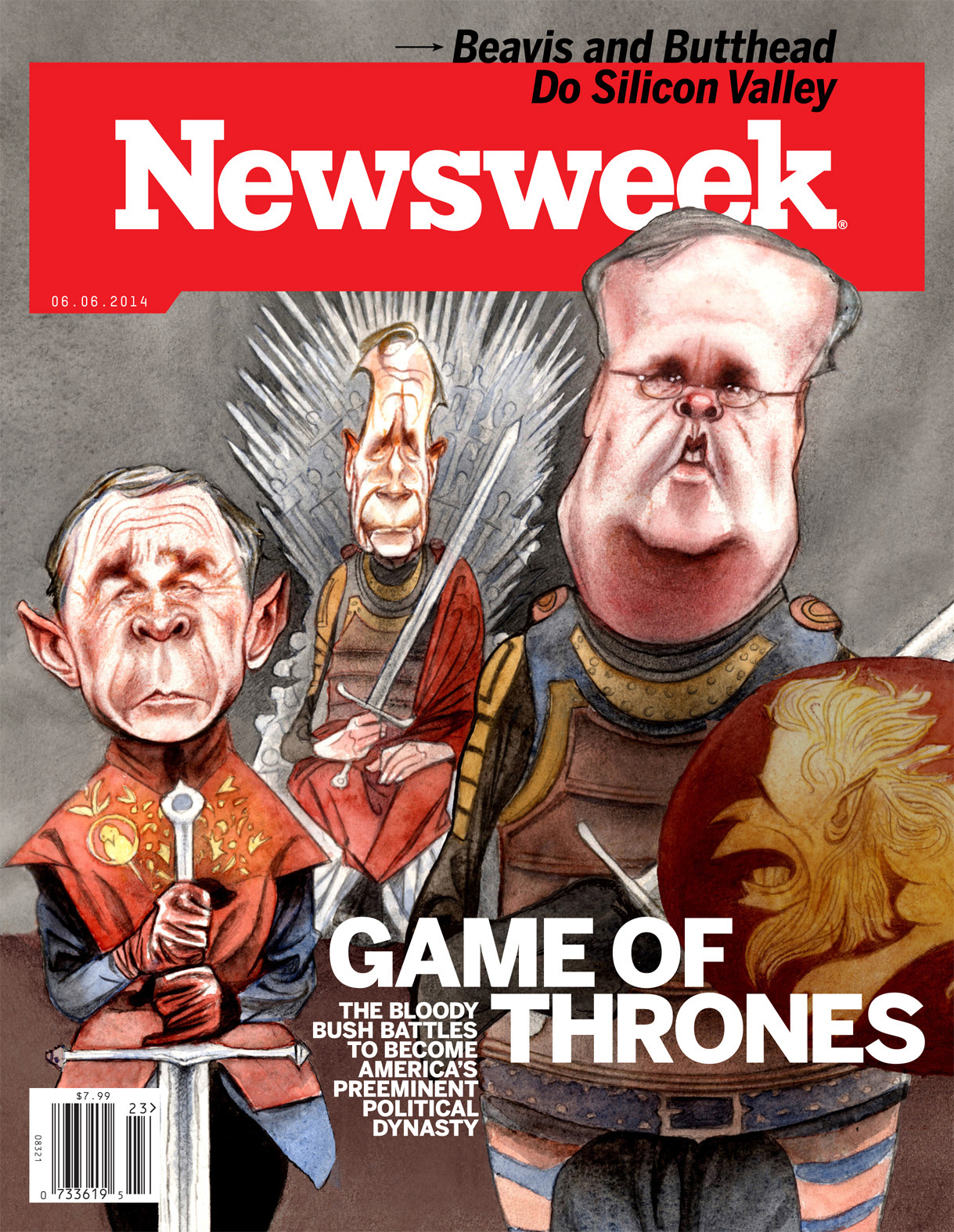 Newsweek, back and beautiful.