I am honored to have participated in the current Citizens United package in Mother Jones by the very dogged and pains-taking Andy Kroll.  This issue lays out clearly and importantly the trajectory of campaign finace reform; abuses leading up to the series of regulations, now flattened by the disasterous Citizens United ruling by our highly (yes still) politicized Supreme Court. Many thanks to Tim Luddy for another great adventure with Mojo (in my silver anniversary with that mag!) You can read here:
http://www.motherjones.com/politics/2012/06/history-money-american-elections
Here we see the whole tarnished golden road.  Starting with TR, I found myself in a kind of homage to Keppler, Opper and Nast. So the black line with soft tone look of Puck became the motif.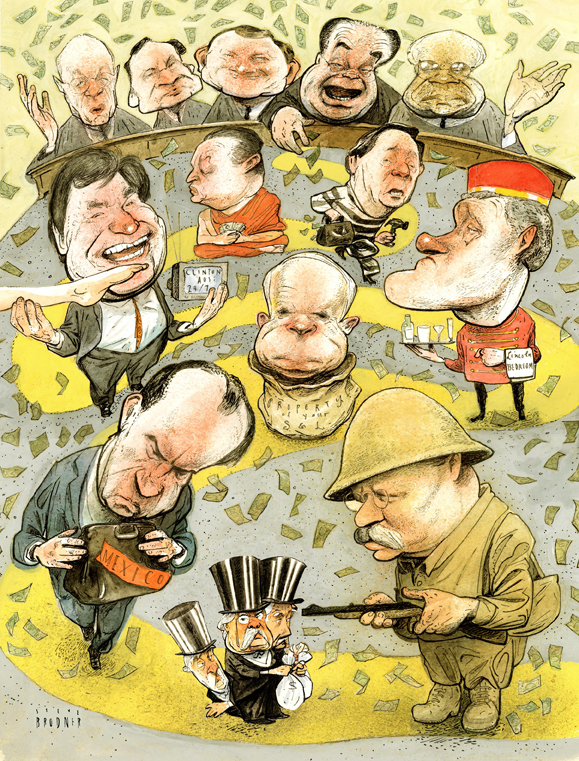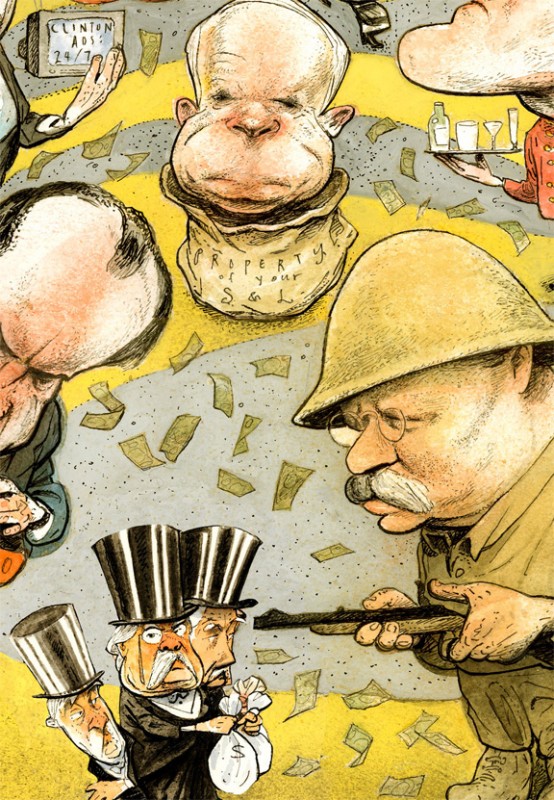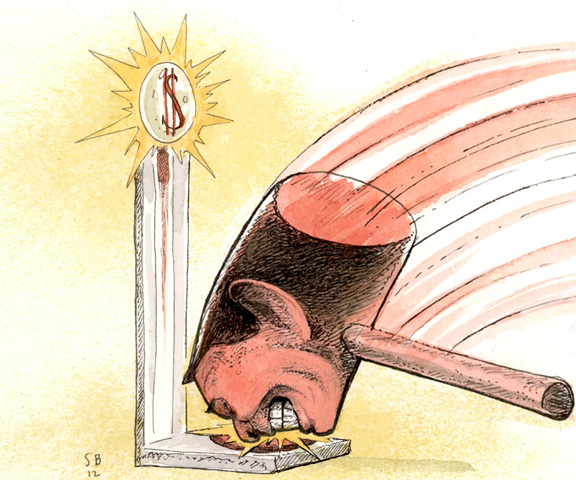 Tom The Hammer Delay, hitting the high money mark.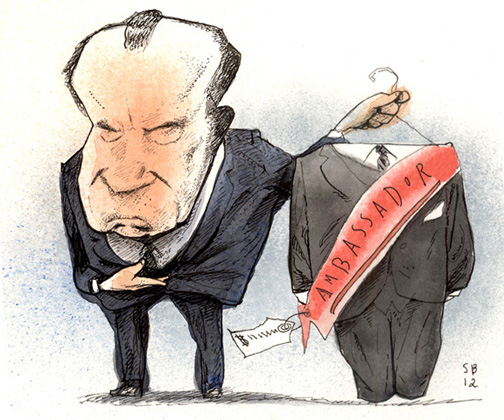 Nixon!!! 'Nuff said.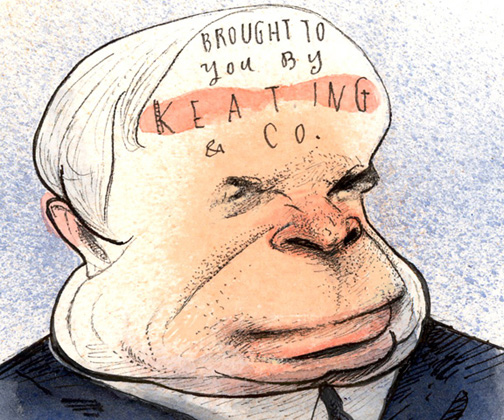 McCain, Mr. Keating Five.  Reformed, backslid, then once again . . sigh, who gives a damn anymore?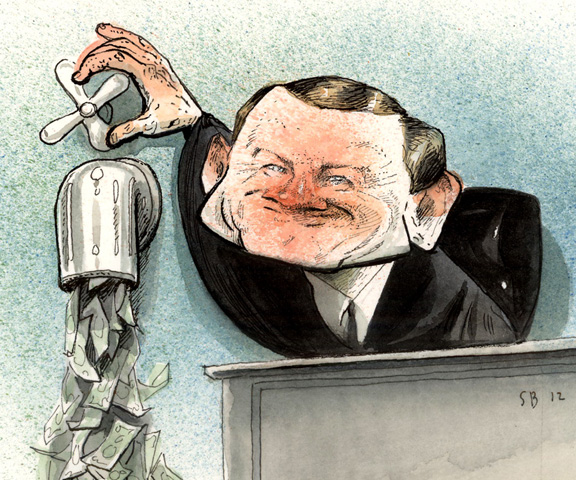 Mr. Constipated Sunshine, John Roberts, turning the spigot, never thinking twice.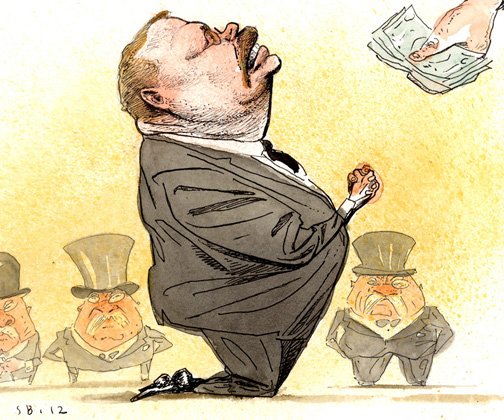 It all started with Theodore. A reformer who started out begging for money from the big boys. Morgan said, "He got down on his knees to us!" Basically the whole story seen in one moment.
Here are Andy and Monika Bauerlein on Democracy Now. Two very good interviews: