This month Conde Nast Traveler asked the wonderful writer Pico Iyer to write about his first cruise experience, and asked me to illustrate it. As it happened I had been to some of the same places he had! Here are some of the drawings and painting done for the article as well as some photos of those places.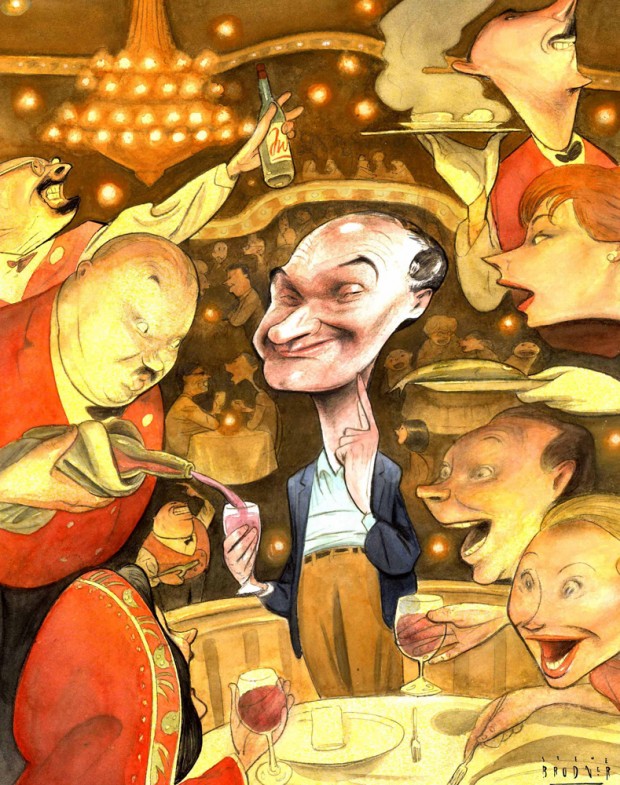 Here's Iyer in the dining room of his ship. I used some of the same decor of the ship's dining room that I recalled.
The dining room decor and lighting were suggested by our snaps.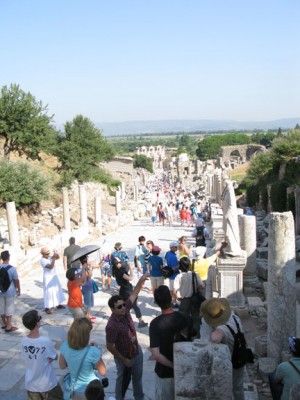 This the main road in the 2,500 year old city of Ephesus,Turkey a site of  technological and religious significance. I put Pico into this setting, sans all the tourists!
His mother, religious scholar Nandini Nanak Mehta, now 80, needed a cruise as her walking was now affected by age.  However at the Hermitage in St. Petersburg she found the energy to zip up the stairs.
My memories of the Hermitage was of the stairs like these and the statue-like ladies who "mind" the art.
Pico appreciated the time that the long days at sea afford for reading and reflection. I did too, but also found moments to drift away. Not bad either!