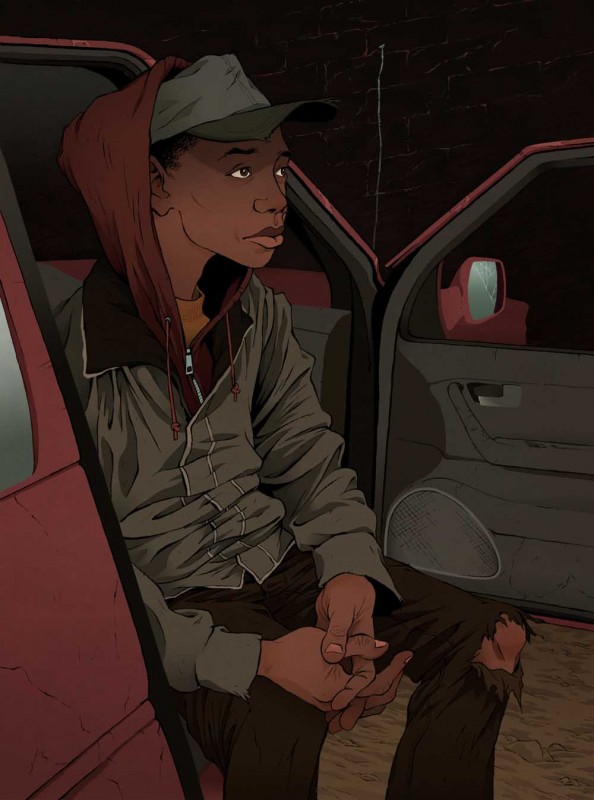 HOMELESSNESS IN DC
BY CAMERON K. LEWIS
The boy in this image represents merely one of the thousands of people in homeless families in our nation's capital. When new mayor Vincent Gray took office, he opted to makes cuts to the city's budget rather than raise taxes, creating a $20.5 million gap in aid for the homeless. With the number of homeless families steadily increasing in recent years, more and more are being turned away and denied shelter. Currently, over 500 families are on the city's wait list for shelter, leaving them to sleep on the streets, in cars and stairwells.
Recent Washington Post story here.
Cameron K. Lewis is an illustrator and storyboard artist currently lost somewhere in the wide open country as he travels from Brooklyn, NY to Los Angeles, CA. His work has appeared in The New York Observer, Philadelphia Weekly, and Capital New York.