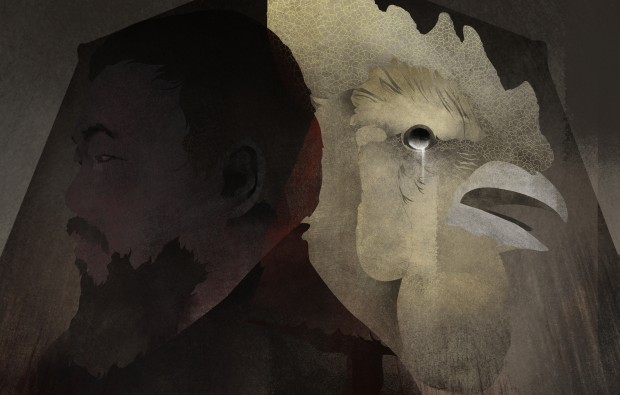 The world is speaking out (with artists in the front lines), against the detention and punishment of Ai Weiwei for doing what artists must do every day everywhere: telling the truth. Architect, designer, artist, citizen, he has been challenging the government of China on its censorship policies, as well as its overall disregard for human rights in China. His level of commitment is brave and world pressure can have an impact.  Support him here: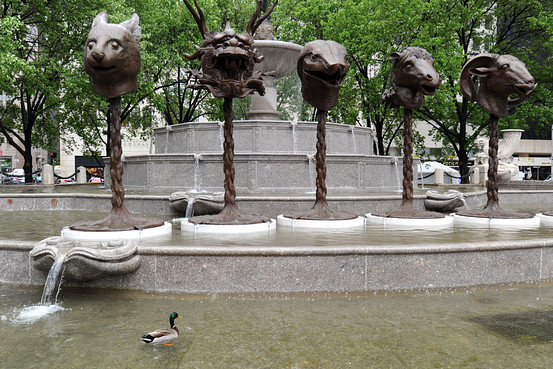 His pieces recently unveiled in Central Park
The Wall St. Journal:
As Chinese artist-activist Ai Weiwei's monumental bronze sculptures became the first public art exhibition at New York City's Grand Army Plaza, one of the gateways to Central Park, the artist himself remains detained in his homeland–a scenario Mayor Michael Bloomberg described as "bittersweet" in an address Wednesday.
One of China's most famous figures, Ai had been scheduled to attend the opening of "Circle of Animals/Zodiac Heads," but he has been in custody and under investigation for "suspected economic crimes"–and out of contact since he was led away by government officials at a Beijing airport on April 3.
As he unveiled the artist's 800-pound bronzes, the mayor criticized what he described as China's disregard for freedom of expression.
"Artists risk everything to create. They risk failure. They risk rejection. They risk public criticism. But artists like Ai Weiwei, who come from places that do not value and protect free speech, risk even more than that," Bloomberg said. "His willingness to take those risks, and face the consequences, speaks not only to his courage, but also to the indomitable desire for freedom that is inside every human being."
Eugene Song graduated with BFA in animation and film and MFA in illustration from FIT . She worked as a graphic designer in Korea.  Her biggest inspirations are traditional Asian woodblock printings, patterns and textures. Things dark, gloomy, scary but graceful and beautiful are her obsession .
She wants to affect people's memories and  wants her images to last in their minds. As an illustrator, her goal is to create an impacting and unique style, which can fit the commercial and noncommercial.
"I hope when people look my work, it inspires them, creates emotion, and is memorable.", she says.