This was a busy weekend, but very rewarding.
On Saturday I got together with my pals Gail Levin and Richard O'Connor at Asterisk and drew Cab Calloway.  Gail is doing a doc on him for TV and asked me to paint him lifesize.  Not sure how this will end up on film, but I trust her completely.  I think that she is brilliant, so I never worry about her side of things. So here's my Cab.  He's now in their hands. I'll post film as i get it.  The shot is by the great cinematographer Dewald Aukema.
On Thursday a group of us from the Society of Illustrators gathered at the VA hospital on 1st Ave and 23rd to sketch some of the patients.  All talented artists, lead by the very generous Joan Chiverton, who has been organizing these trips for a few years now.  Left to right are:  Mike Brennan (our host at the VA), Bob Smith, Victor Juhasz, Joan, me, Steve Gardner and Ed Murr.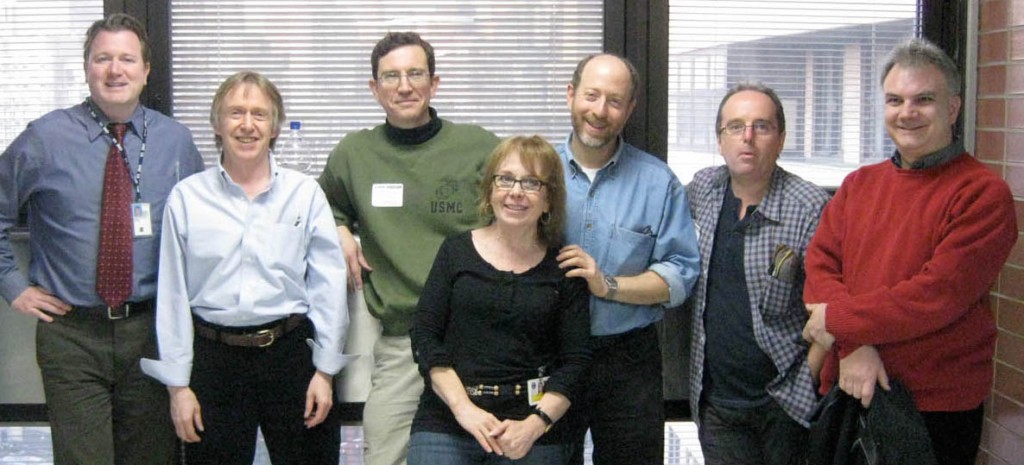 Victor Juhasz, one of my very favorite artists in the world (and a good friend) took this very seriously.  No goofy party pix here.  His portraits were probing without being insensitive.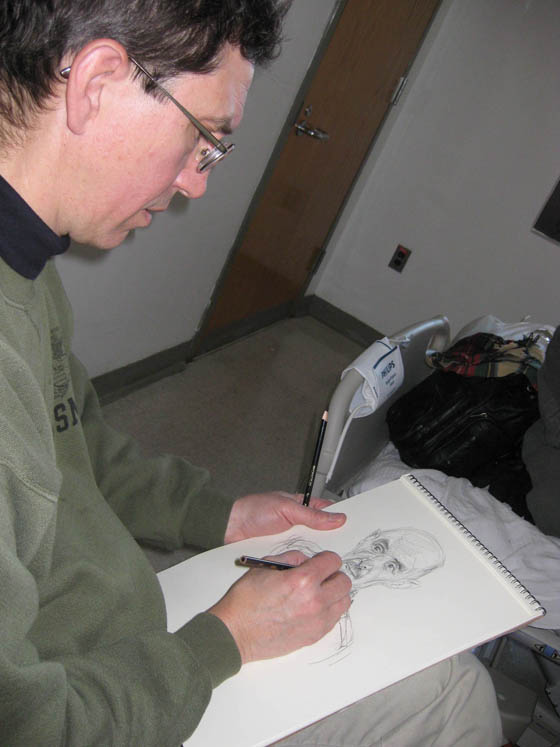 Here's one of mine.  Bruce was a very kind subject.  He didn't have a hard time hearing that I thought he looked like Frank Zappa.  We both dig Zappa.  I'm grateful to Joan and the gang for the day there.  If the patients thought we were fun to have around that was great, but they did more for us, no question.  They have made enormous sacrifices for the US, regardless of the war and the policy behind it.  We owe them all a tremendous debt.  Here's to a great holiday to all of them here and overseas.  And Peace in the New Year.