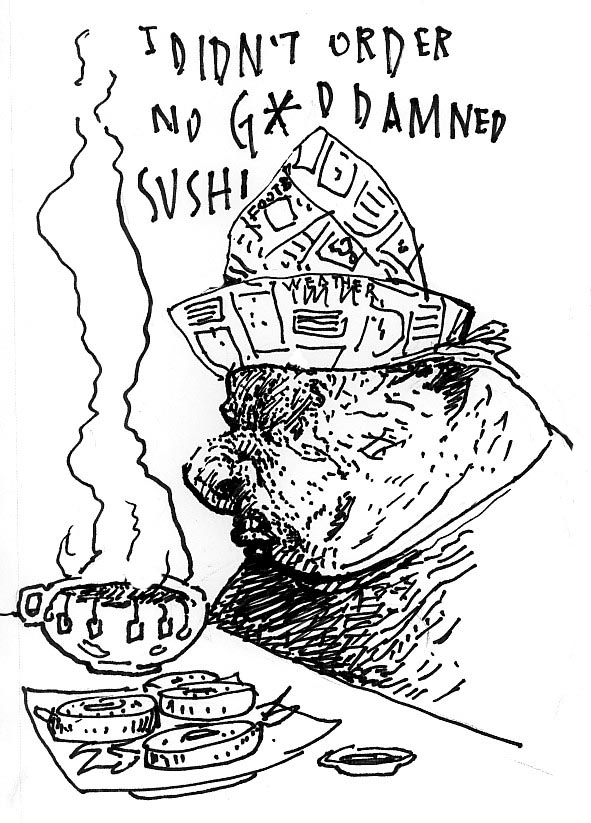 Tonight in NY 23 the Stalinistacons who knocked out the NY State GOP candidate managed to deftly throw the seat to the Democrat.  So this is what this fratricidal movement ordered.  And it smells very familiar, a true "family" recipe.
NY Times:
SARANAC LAKE, N.Y. — Democrats won a special election in New York State's northernmost Congressional district Tuesday, a setback for national conservatives who heavily promoted a third candidate in what became an intense debate over the direction of the Republican Party.
The Democratic candidate, Bill Owens, led with 49 percent of the vote, while the Conservative Party candidate, Douglas L. Hoffman, had 46 percent.
Just before 12:30 a.m. Mr. Owens stepped up to a lectern at an American Legion Hall in Plattsburgh, his hometown, and urged residents of the district to put aside the partisan fighting that characterized the race.
"The challenges that we face are not Democratic or Republican," he said. "They are not liberal or conservative. They're challenges that Americans face and that we will overcome with American resolve."
Mr. Hoffman spoke to a deflated crowd of about 50 in a hotel ballroom here soon after midnight on Wednesday and said he had called Mr. Owens to concede.
"Thank you to every single person out there that joined my team and fought back for America," Mr. Hoffman said. "This one was worth the fight. And it's only one fight in the battle, and we have to keep fighting."
The district has been a Republican stronghold for generations, and the party has represented parts of it since the 19th century.
The battle became one of the most closely followed races in the nation, drawing in some of the biggest forces in politics in both parties. Republicans who viewed the race as a test of the party's most deeply held conservative principles — including Sarah Palin, the former governor of Alaska; Gov. Tim Pawlenty of Minnesota, a presidential hopeful; and grass-roots groups that have forcefully opposed Democratic economic and health care policies — rallied behind Mr. Hoffman.
Democrats threw muscle behind the race as well, eager to avoid a potentially embarrassing defeat as President Obama's approval ratings have softened and efforts to portray them as the party of big government and deficit spending appear to be sticking. A win in the Republican-leaning 23rd Congressional District would provide Democrats with a welcome boost, while a loss would reinforce the notion that the party is struggling.
The seat became vacant after President Obama appointed its long-serving Republican congressman, John M. McHugh, as secretary of the Army.
Leading conservative voices — including The Wall Street Journal's editorial page and The Weekly Standard and the talk show personalities Rush Limbaugh and Glenn Beck — took on the Republican nominee, Assemblywoman Dede Scozzafava, who supports gay rights and abortion rights and had embraced some Democratic economic policies like the federal stimulus package. They labeled her as too liberal.
The attacks on Ms. Scozzafava eventually took their toll, and she stunned her party over the weekend first by withdrawing from the race and then by urging her supporters to vote for Mr. Owens, a 60-year-old lawyer from Plattsburgh.
But the ballots had already been printed, and early results showed her picking up 6 percent of the vote. It was unclear how many of those were protest votes, and how many simply did not know she had left the race.
The White House became closely involved in the efforts to boost Mr. Owens's candidacy in the final days of the campaign. They orchestrated an effort that persuaded Ms. Scozzafava to endorse Mr. Owens. Vice President Joseph R. Biden rolled through the district on Monday to support Mr. Owens.
But the race was perhaps most notable for the fissures it opened in the Republican Party. Ms. Scozzafava, who was selected as the Republican nominee by the 11 leaders of the county committees that comprise this vast district along the Canadian border, was excoriated by Washington's conservative establishment almost as soon as she was nominated.
Ms. Scozzafava united social and fiscal conservatives from across the country firmly behind Mr. Hoffman, a previously unknown 59-year-old accountant from Lake Placid — which is not in the district.
The Club for Growth, a group that promotes limited government and lower taxes, spent about $1 million promoting Mr. Hoffman. Social conservative organizations like the Susan B. Anthony List, which opposes abortion, and the National Organization for Marriage, which fights same-sex marriage laws, joined forces in support of Mr. Hoffman. They printed literature, made phone calls and flooded the district with volunteers from across the country.
"This is probably the most amazing coalition-building I've seen in a long time — probably decades," said Marilyn Musgrave, a former Republican congresswoman from Colorado who now works with the Susan B. Anthony List and came to New York to campaign for Mr. Hoffman.
On Tuesday morning, Ms. Musgrave stood in frigid weather for several hours outside a state office building in downtown Watertown with a group of home-schooled students passing out blue fliers that read, "Doug Hoffman shares our values!"
Ms. Musgrave said the overwhelming conservative embrace of Mr. Hoffman would show leaders in Washington that political bases should not be taken for granted. "Don't just assume we're yours."
Joe Lo Templio reported from Plattsburgh.